This post may contain affiliate links. Thank you for your support.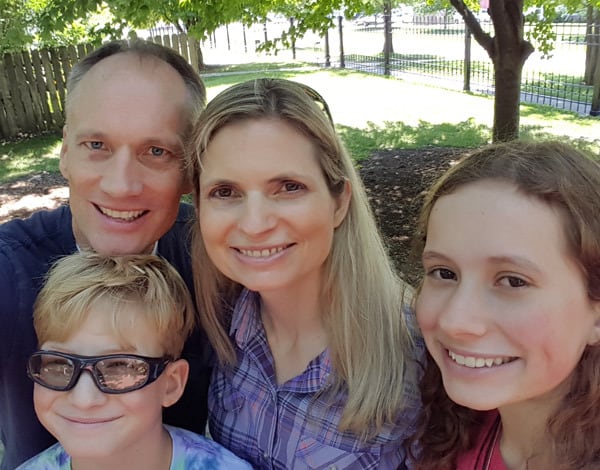 Tami McBride is a self-taught foodie. Armed with curiosity and a knack for culinary experiments, she has an uncanny ability to get to the bottom of every baking conundrum you might face.
With a recipe box full of winners, she will divulge savory secrets and clever culinary hacks to make your homemade goodies ridiculously tasty.
Your kitchen is gonna become your new favorite room in the house.
Education
Though never enrolled in culinary school, Tami's insatiable appetite for learning has led her to devour cookbooks, dabble in baking experiments, and savor culinary classes. Every tidbit has sharpened her cooking, baking, and decorating prowess.
Feast your eyes on some of the culinary knowledge she has gobbled up.
As an undergraduate at Brigham Young University (go Cougars!), she unearthed the power of simple seasonings to elevate ordinary recipes into mouthwatering dishes.

And she realized that every homemade treat gifted to a famished college student tasted heavenly.
During her master's degree at Northern Arizona University, she cracked the code to feeding a growing family without losing her sanity. Enter freezing, reheating, and leftover hacks.
When enrolled in Wilton's cake decorating classes, she acquired the knowledge to make birthday cakes that impressed all the party kids (and their parents).

She briefly delved into the cake decorating business, creating birthday, baby shower, graduation, and wedding cakes for family, friends, and anyone else who could corner her.
In-person classes at Sur La Table and Shar's Kitchen (which has since gone out of business) equipped her with kitchen know-how and gadget wizardry to make recipe creation easier.
Experiments
Experimenting in the kitchen is like being an artist with flavors, colors, and textures as the medium. You mix, you measure, you taste. And sometimes you make a mess. But in the end, you often discover a masterpiece.
Baking
Tami's baking and cooking shenanigans led her to stumble on the secret formula for the perfect snickerdoodles. When she realized how she made a recipe was just as important as what she put in the recipe, she changed how she baked.
You won't want to miss how to calibrate your oven and why you should use a kitchen scale. The knowledge from both posts will transform your baking.
Cooking
Curious about the how and why, Tami has experimented with ingenious ways to glam up canned foods. You will love semi-homemade recipes like improved Manwich sloppy joes, better canned cherry pie filling, and restaurant-style canned refried beans.
Her goal is to make your job in the kitchen easier while you make culinary masterpieces for your loved ones.
Read up on the best way to cook flawless dry beans, drool-worthy oven-baked bacon, and juicy stove-cooked chicken.
If you are into copycat recipes, don't miss Taco Bell's seasoned rice and bean burrito recipe, and Cracker Barrel's kale and quinoa salad.
Fun Facts
Enthusiastic Runner. Tami has lost track of the number of friends, members of her church, and random strangers who have told her they see her on her 5-mile morning runs. What began in high school continues decades later.
Skip-Bo Whiz. When the fam plays Skip-Bo during family game night, Tami's winning streak amazes/dismays her family members. Especially when they think they are ahead.
Snarky Schnoodle Photographer. Tami amuses herself by taking photos of Hopper, the family Schnoodle, and then posting them with witty captions in the family group chat.
Grab the Newsletter
Ready to upscale your culinary journey? Join the party and get a scrumptious buffet of tips, tricks, and recipes.