Want to know how to make canned cherry pie filling taste better? You won't believe the quick, easy tricks that transform bland to amazing! Don't settle for pie filling straight from the can.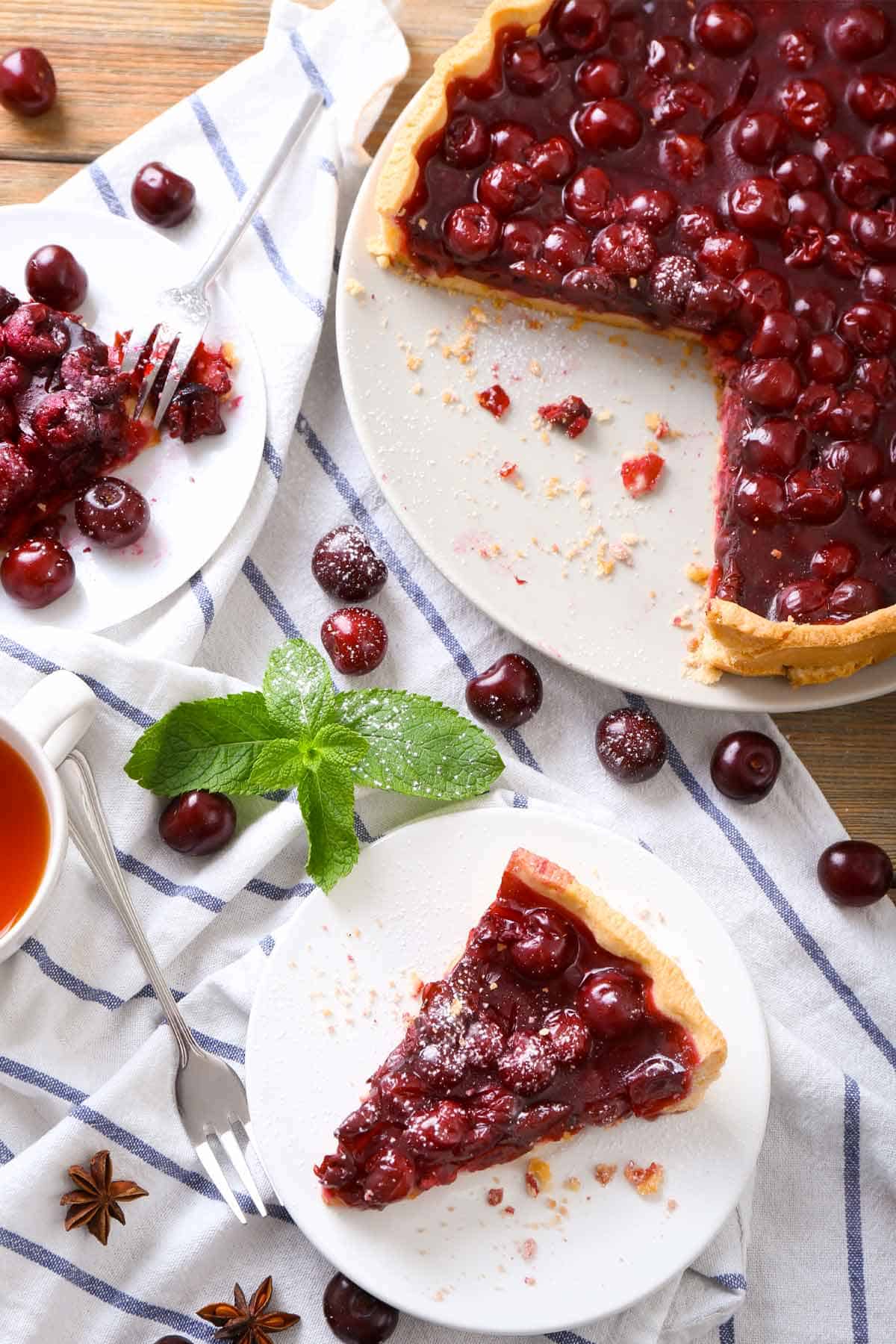 Ever opened a can of cherry pie filling only to be shocked by its lack of fruit and excessive syrupy gel? Do you want to fix that disappointingly bland and diluted flavor?
Then you are in the right place. Don't worry if you don't have time to make homemade cherry pie filling.
In this article, you will learn easy tips to transform that lackluster canned filling into a vibrant and delicious treat that tastes almost homemade.
The best way to make canned cherry pie filling taste better is to add more sweet cherries, almond extract, a sprinkle of brown sugar (if the cherries are too tart) and a pat of butter over the top of the filling before baking the pie in the oven.
These tricks work. Canned cherry pie filling can now taste just like homemade. Even the pickiest eaters will be fooled.
Ready to elevate your cherry pie game? Say goodbye to pit-iful canned filling and hello to a sweet and scrumptious treat.
Jump to:
Trick #1: Choose the Best Brand of Cherry Pie Filling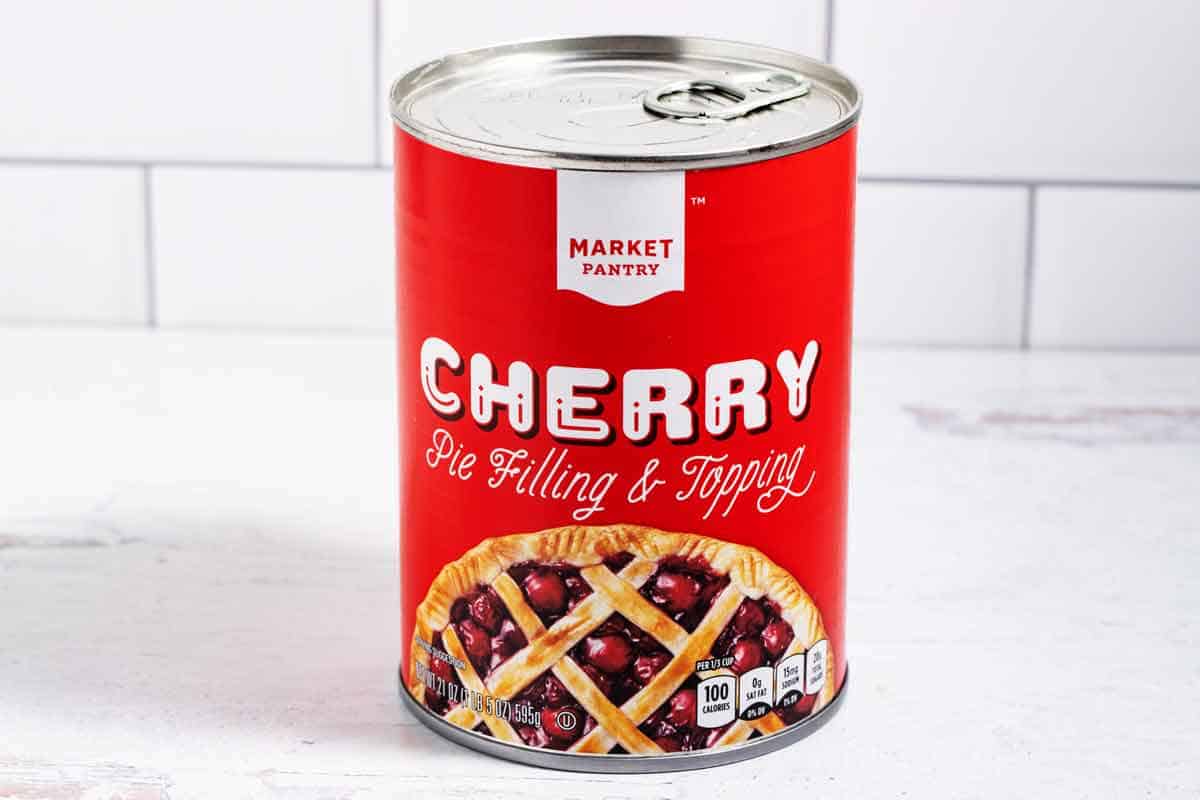 Your job is much easier when you start with the tastiest cherry pie filling on the market. Don't settle for a tasteless mass of cherry goop.
Which brand makes the best canned cherry pie filling? After tasting and evaluating several easy-to-find canned cherry pie fillings, the winner was clear.
Target's Market Pantry canned pie filling with tart red cherries had the best flavor and appearance. Consistently, the cherry flavor was more pronounced. Other brands of cherry filling tasted diluted. Not the Target brand.
In addition, the color of Market Pantry cherries was also good. But the the artificial coloring gets the credit for the cherry appearance.
Kroger grocery store brand of canned cherry pie filling had a good taste too. If this grocery store chain is in your area, try their canned pie fillings. I don't recommend all brands from grocery stores. But Kroger is a good one.
Duncan Hines Comstock, Lucky Leaf, and Solo cherry pie filling did not taste as good as Target's Market Pantry.
RELATED: You may also be interested in how to make canned blueberry pie filling taste better. Then everyone will drool over your amazing blueberry pie with canned filling.
Trick #2: Add More Fruit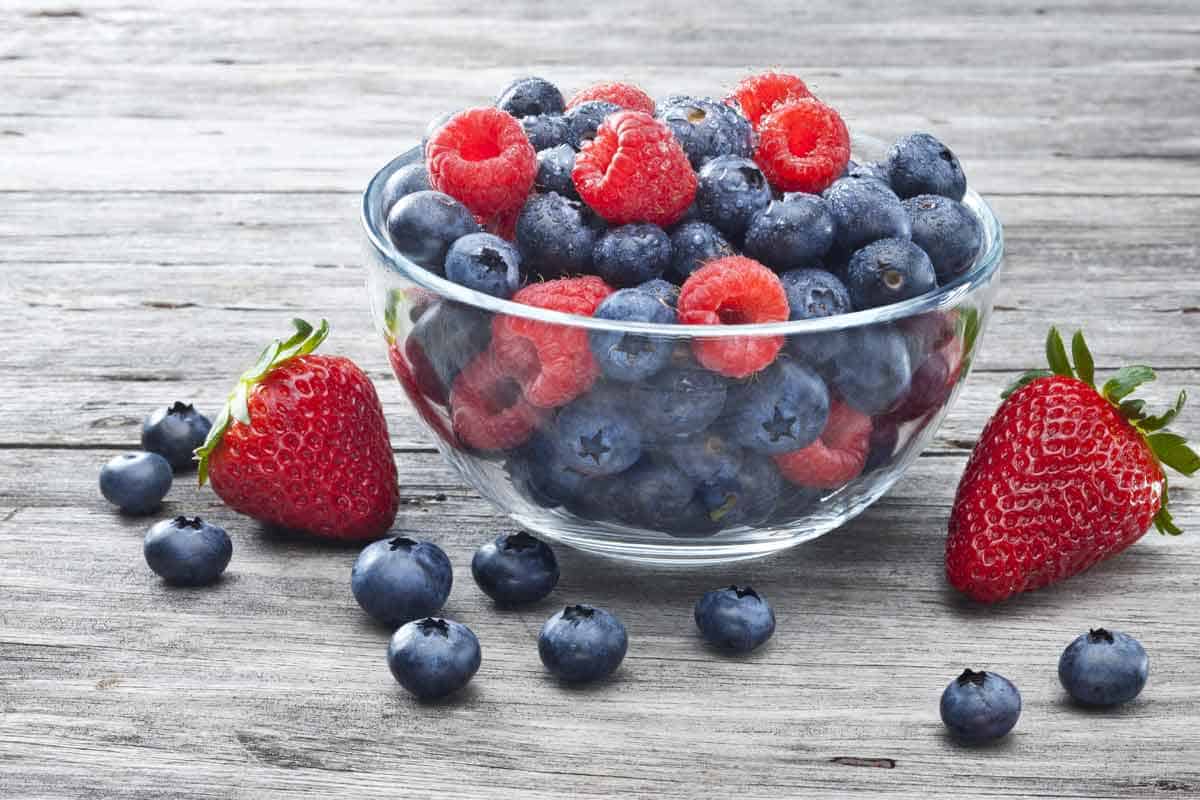 Not enough cherries and too much goop?
Have you heard of shrinkflation, inflation's devious cousin? When the price of an item stays the same, but less product is in the package, you have met shrinkflation.
For example, when a bag of chips slides from 10 to 9.5 ounces with no change in cost, it is shrinkflation. Unfortunately, shrinkflation in canned fruit is even sneakier than a bag of chips.
While the ounces in a can of fruit stay the same, there is less fruit and too much syrup. The product is still 21 ounces, but you are paying for watery syrup instead of fruit. Grrr.
This type of shrinkflation happens with cherry pie filling too. The can is 21 ounces, but you find tons of syrupy gel and a handful of cherries when you open the can.
What is the ratio of cherries to filling gel in canned filling?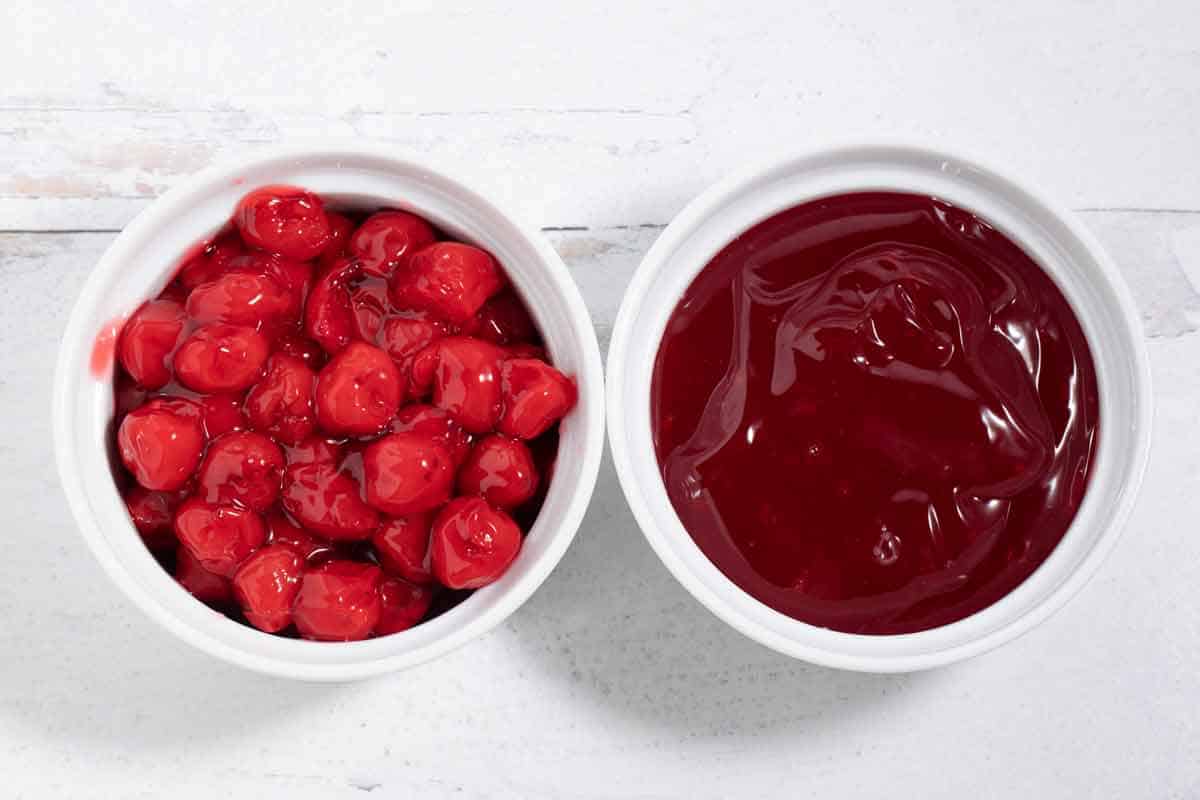 This is the breakdown of cherries and gel in a typical 21 oz. can of cherry pie filling.
Cherries: 9 ⅛ oz. (almost 1 cup volume)
Syrupy gel: 11 ⅞ oz. (about 1 cup volume)
Every brand of cherry pie filling has more syrupy gel than cherries. This holds true whether you measure by volume or weight.
The best cherry pie is crammed with cherries. Bottom line – unless you want goopy cherry pie, throw in some extra fruit.
If you are making a no-bake pie, add only canned fruit. DO NOT add frozen or fresh cherries. Otherwise, the consistency of the fruit won't match.
For baked pies, mix in canned, frozen, or fresh fruit.
RELATED: Check out this post with tricks to make canned cinnamon rolls taste homemade. Soft and gooey, coming right up.
What kinds of fruit can you add to make canned cherry pie filling taste better?
Complimentary fruit will give you different varieties of cherry pie filling. The cherry pie lover in your life might appreciate some variety.
For a 9-inch pie, you will need two 21-ounce cans of pre-made filling, plus two cans of cherries. This will make about four cups of fruit filling to pour into the bottom crust of your pie pan.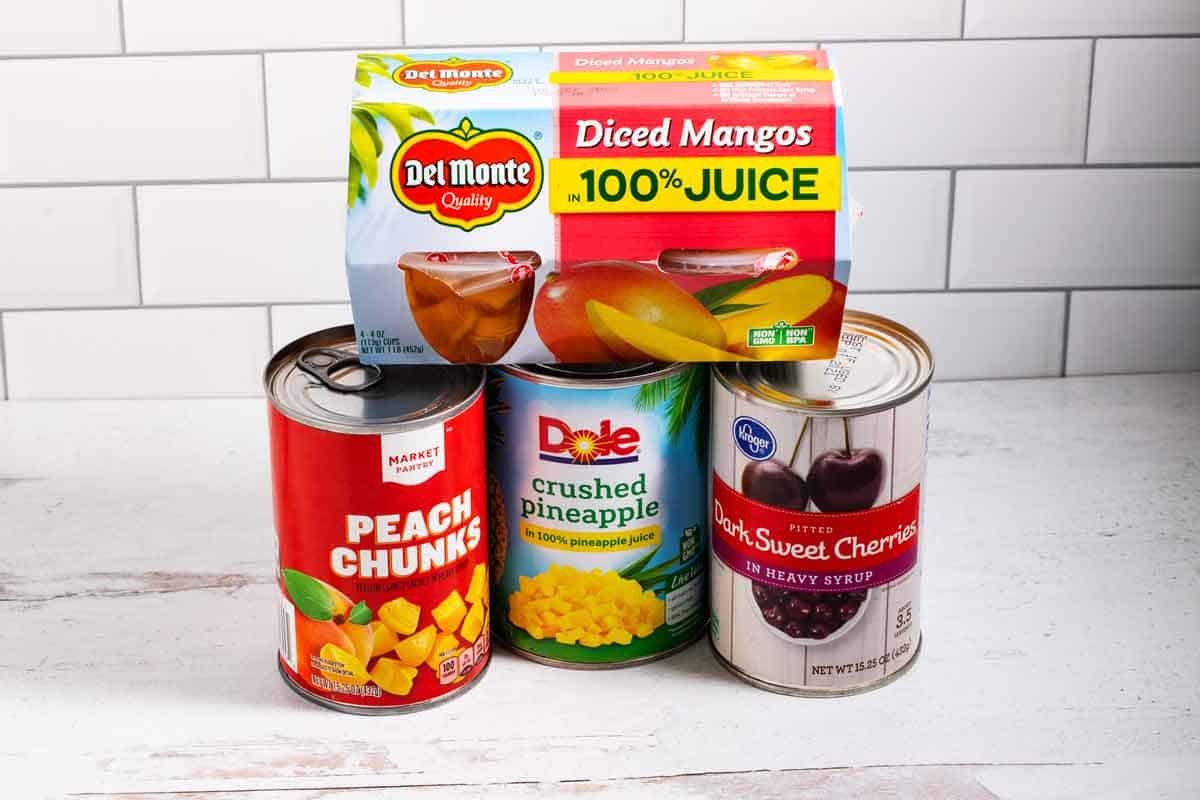 Cherries. Canned or frozen cherries work. As do fresh tart cherries, sour cherries, or sweet cherries. And don't overlook maraschino cherries. Be ready to adjust the sweetening of the pie filling, if necessary.

If you will be baking with the pie filling, feel free to use fresh cherries. Be sure to use that cherry pitter though. No one wants to bite down on a pit.
 
Note that cherry pie filling has red dye while some canned cherries may not. This means that the color of your filling may not match the new cherries.
Other berries. Blueberries, raspberries, boysenberries, and cranberries add a twist to the classic cherry pie.
Apples. Use canned apples or your pie-making job just got a little more involved. If you use canned cherry pie filling, you probably don't want to peel and chop apples.
Peaches or apricots. Use canned or frozen fruit to avoid peeling and chopping the fruit.
Mangos. Use frozen or diced cups of mangos to make an easy job.
RELATED: You may also be interested in the best pie crust for berry pies. You will learn what each type of pie crust is best for.
Trick #3: Don't Forget the Extracts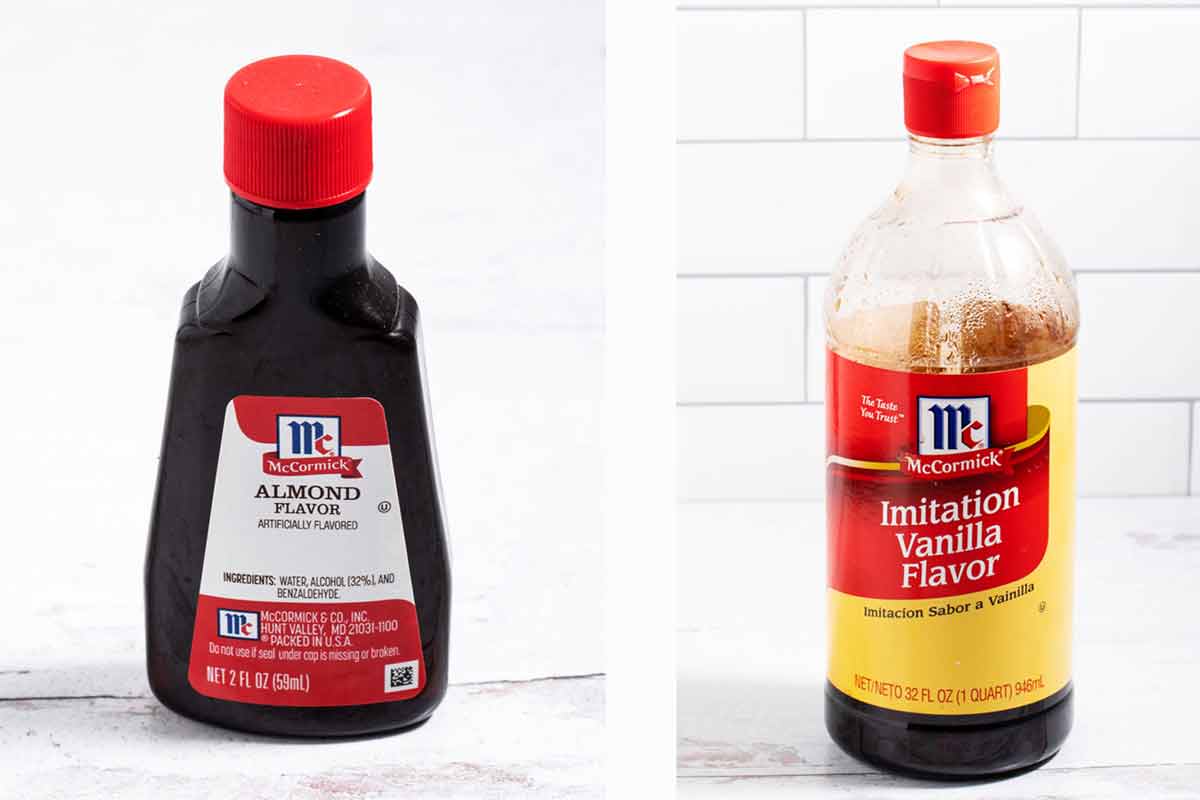 If your canned pie filling is bland, complimentary extracts are a delicious way to add a range of flavors and aromas.
Almond extract. This is the most popular extract to add to cherry pie filling. You only need ¼ to ½ teaspoon per 21-ounce can for a no-bake cherry pie. For a baked pie, use ½ to 1 teaspoon of almond extract.
Vanilla extract. Vanilla complements cherry and almond. Use ½ to 1 teaspoon of vanilla.
Fresh lemon juice. Lemon juice can bring out the flavor of cherries and it can tone down cherry pie filling that is too sweet.

Start with 1 tablespoon. Then taste and add more juice if needed. Lemon zest is also a good addition.
Trick #4: Sprinkle in Some Spices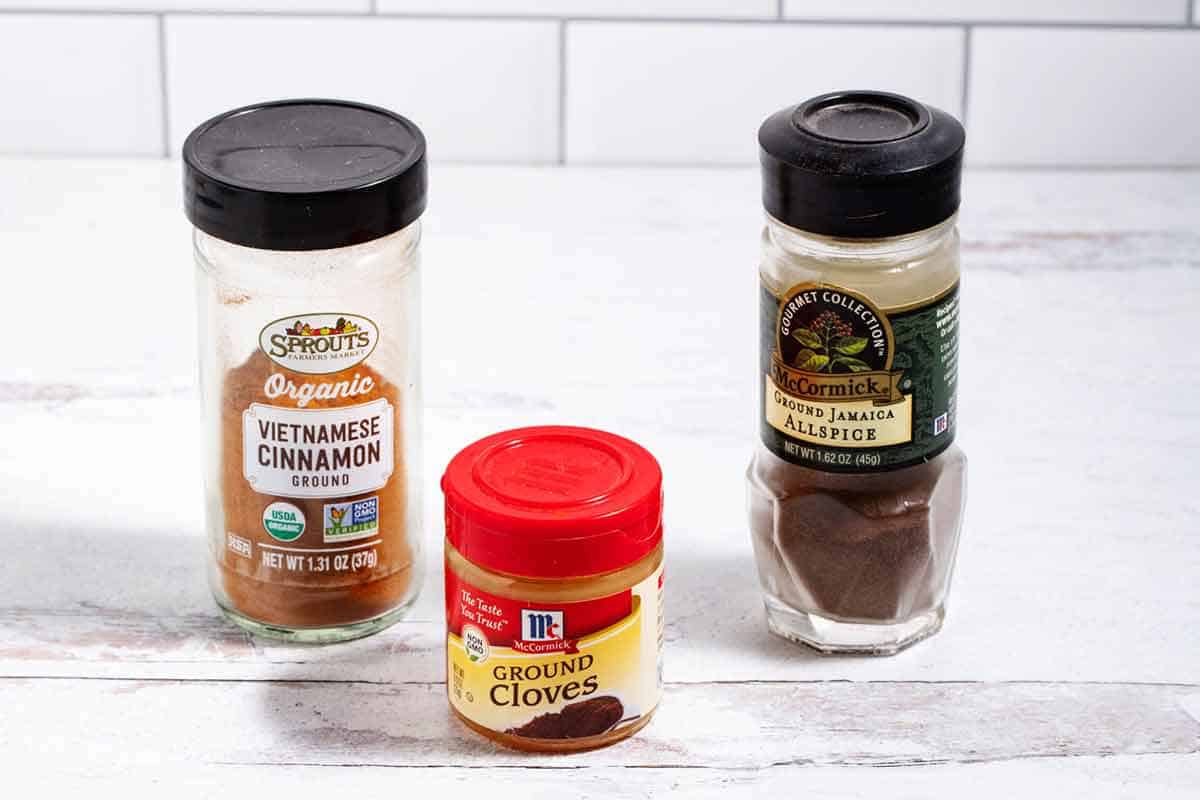 Spices are an easy way to give canned cherry pie filling interest and depth. Check out these spices if you are wondering how to jazz up canned cherry pie filling.
Cinnamon. Cinnamon is the most common spice addition in many pies. Start with ½ teaspoon.
Cloves. Cloves are heavenly in cherry pie. A little goes a long way. Try ⅛ to ¼ teaspoon.
Allspice. Be prepared to be blown away with allspice in your cherry pie. It gives a warm flavor with cloves, cinnamon, and nutmeg hints.

If you only have one spice to add, consider allspice. Use ⅛ to ¼ teaspoon.
Trick #5: Sweeten, if Needed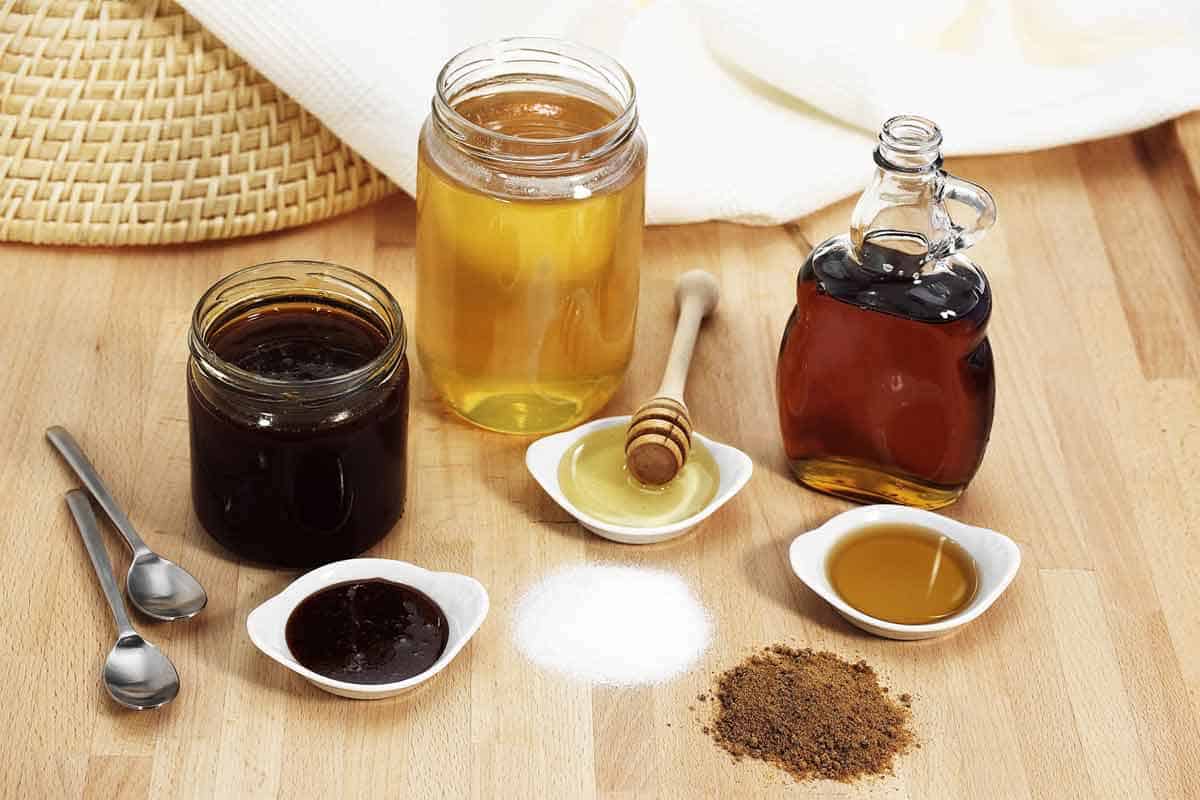 Some canned cherry pie fillings are a bit tart and may need sweetening. Start with 1 tablespoon of sweetener.
Taste and add more as needed. The last thing you want is to make the cherry filling too cloying.
Brown sugar (or granulated sugar). Adding brown or white sugar is the easiest way to sweeten canned pie filling. I prefer brown sugar.

The amount of sugar is a personal preference. Start with ⅛ cup of sugar (2 tablespoons).
Liquid sweetener like honey, maple syrup, corn syrup, or cherry juice. If you want something with less sugar, honey or maple syrup is the way to go.
 
 Add 1 tablespoon at a time and taste before adding more.
 
Be aware that liquid sweeteners can thin out the filling. You may need to thicken the filling after you add any kind of sweet syrup. See the section on how to thicken canned filling (below) for more information.
Sweetened condensed milk. Adding sweetened condensed milk sweetens and makes the cherry filling a tad creamy.

Beware that the condensed milk will mute the color of the cherry pie filling. If you like the bright-dyed red cherry pie filling, try another sweetener.
Pineapple tidbits. Using 1 or 2 tablespoons of pineapple tidbits or crushed pineapple can sweeten the pie filling without giving the pie a pineapple taste.
Cherry glaze. Cherry glaze will sweeten the filling and keep the pure cherry flavor. It may be hard to find though. Check your grocery store's ice cream topping section or make homemade cherry glaze.
Cherry jam or preserves. Sweeten and thicken with cherry jam. It boosts the cherry flavor and keeps the color bright.
Concentrated fruit juice. Fruit juice is another method to sweeten. However, if you want the consistency of the pie filling to remain the same, only use concentrated fruit juice.
 
Concentrated juice is the juice found in the grocery store's frozen section. Try pineapple juice, apple juice, or orange juice.
Trick #6: Make it Creamy
Adding some creaminess to the cherry pie changes it significantly. This might be a step to skip if you like the more traditional baked cherry pie.
Add sour cream. Sour cream cherry pie is delicious, especially if you like a tart pie. Mix ½ cup of sour cream, plus 2 tablespoons of sugar with the canned cherry pie filling.

Sour cream is an excellent addition if you think the canned filling is too sweet.
Stir in crème fraîche. Crème fraîche has a fresh cream taste. It is lighter and not as tangy as sour cream.
Fold in homemade whipped cream or Cool Whip for a no-bake pie. Mix 2 cups of whipped cream into the cherry pie filling.
Spread a layer of mascarpone cheese on top of a no-bake pie crust. Then top with the cherry pie filling. Chill and serve.
Top the baked pie with a scoop of vanilla ice cream. Cold ice cream and warm pie is a great recipe for a good time.
Fold in softened cream cheese. Make a luscious filling with cream cheese. If you want to go lighter, there are plenty of cream cheese substitutes that are healthier and taste very similar.
Trick #7: Melt a Pat of Butter in the Pie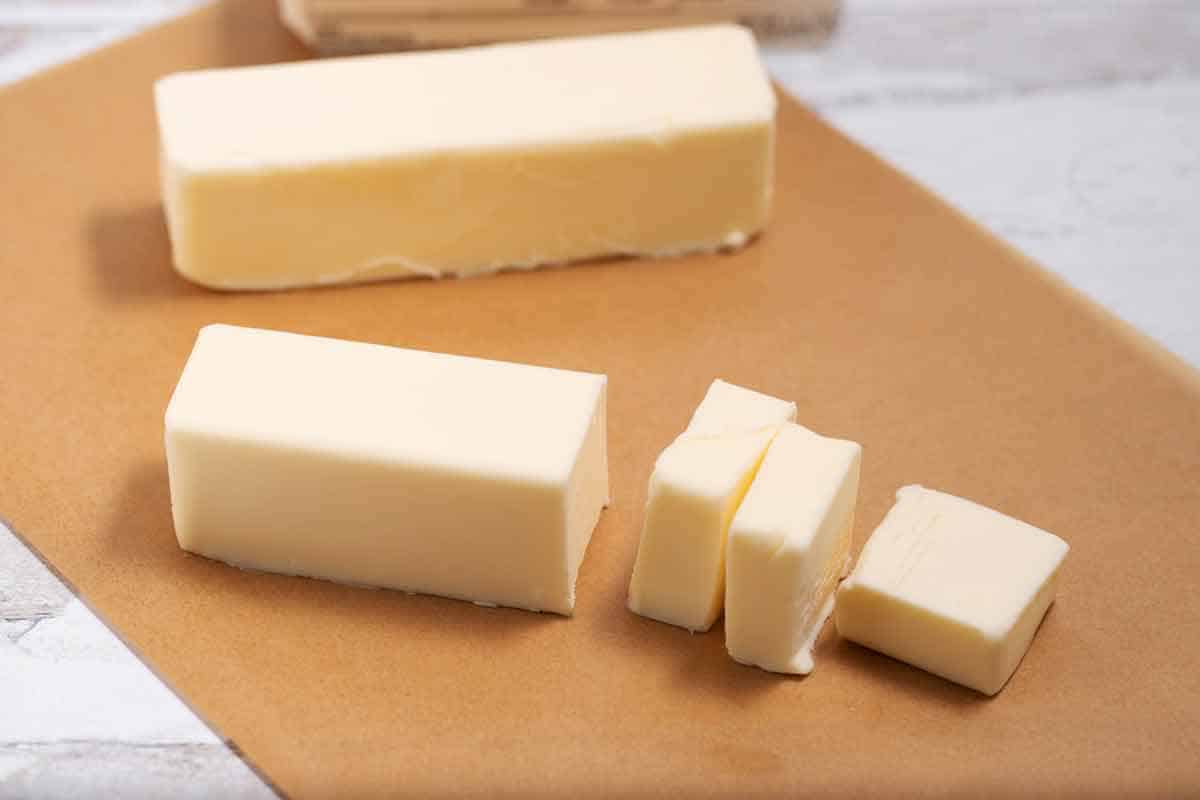 Butter is my favorite way to make canned cherry pie filling taste better. It adds flavor and richness, improving the taste of almost anything. A canned cherry pie recipe is no exception.
Directions:
Spoon the cherry pie filling into the refrigerated pie crust.
Place several pats of butter on top of the filling.
Bake the pie, and the butter will melt into the cherry filling.
Trick #8: Top with Streusel Crumbles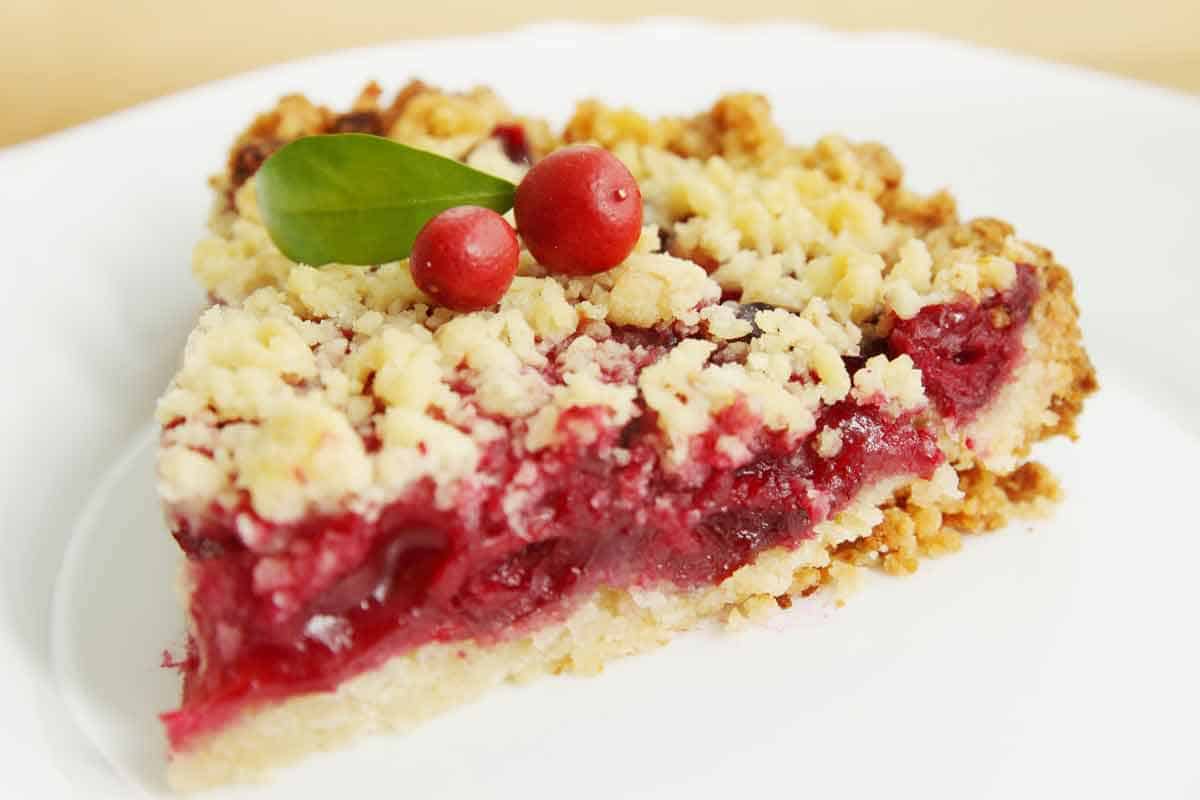 If you can't change the flavor of the pie filling, top it with a delicious streusel. This might not be how to make canned cherry pie filling taste better. However, the yummy streusel will distract you from noticing that the filling came from a can.
Use a streusel topping to cover filling for baked cherry pies. Because streusel contains flour, it should always be baked. You should never eat raw flour.
Streusel is especially good as a topping on a graham cracker crust pie. Check out the ultimate guide to premade graham cracker crusts.
Streusel Topping Ingredients:
½ cup flour
¼ cup brown sugar
¼ cup cold butter
Directions:
Mix the flour and brown sugar together.
Cut the cold butter into pieces.
Rub in (or cut in) the butter to the flour until crumbly.
Sprinkle the streusel on top of the cherry pie before baking it.
Top Crust
If you don't want to use streusel, you can still add flavor to the delicious dessert. This works with homemade or store-bought pie crusts.
Choose whether you want a covered pie, lattice crust, or shaped cutouts. Cut the strips for a lattice top or use a cookie cutter to cut shapes for the top of the pie.
Top the pie however you choose.
Make an egg wash. In a small bowl, whisk the egg whites of two eggs and 1 tablespoon of cold water.
Brush the egg wash on top of the pie, lattice strips, or shaped cutouts.
Sprinkle finishing sugar on the dough and bake.
How Do You Thicken Canned Cherry Pie Filling?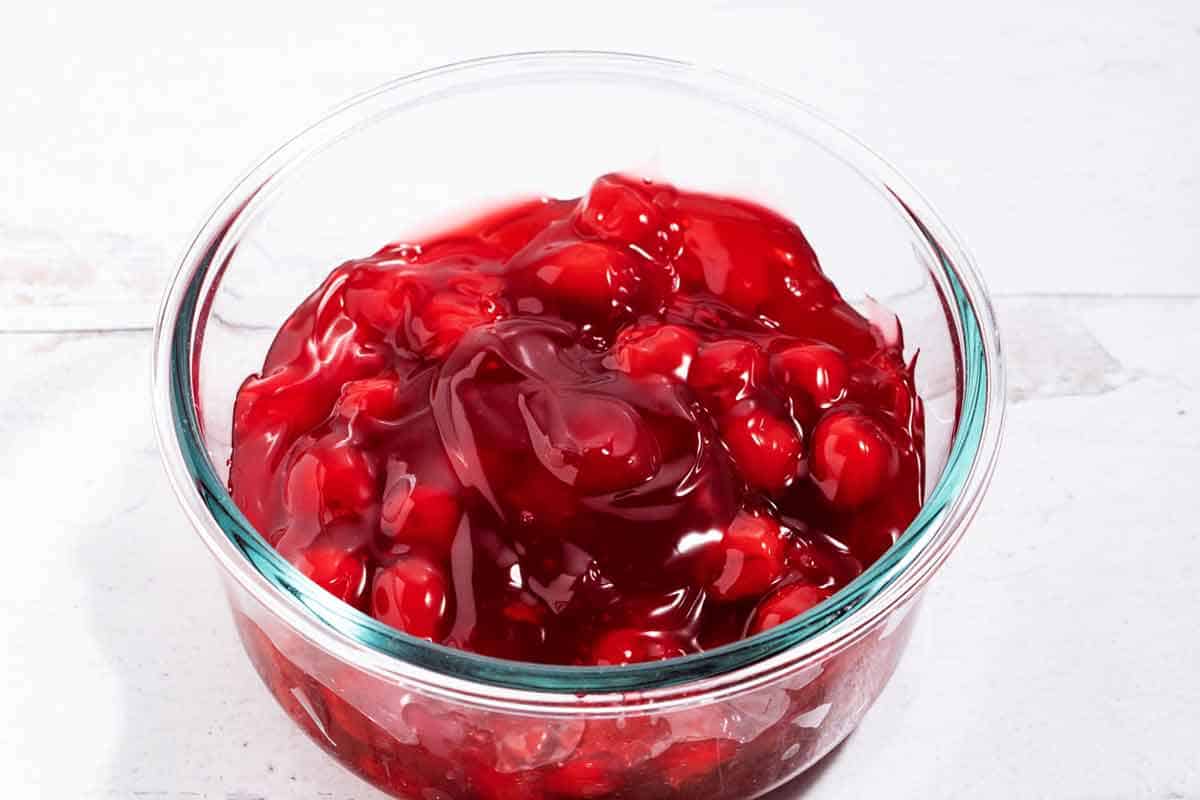 Sometimes canned cherry pie filling is too thin. Remember all the missing cherries compared to the gel in the can?
So how do you make a cherry pie filling not runny?
Add more fruit to the can of pie filling. We covered that already, right? Additional fruit is a simple way to hold the gel in place, keeping it from being too runny.
Stir in instant modified cornstarch. Use this in both baked and no-bake pies.
 
Cornaby's EZ Gel is a good brand of modified cornstarch. Everyone should have a bag of this on hand. It is excellent for thickening everything from banana pudding to gravy.
 
You can use it with hot or cold ingredients. It works the same. And you don't need to mix it with water before pouring it into the filling.

The downside is that it is hard to find sometimes. Order it online.
Thicken with a cornstarch/water slurry. Add 1 tablespoon of cornstarch to 2 tablespoons of water. Whisk to get a slurry. Mix the slurry into the cherry pie filling. As it bakes, the filling will thicken.
Use tapioca flour. Tapioca starch thickens without dulling the color of the fruit. Tapioca pearls will be visible in the cherry pie unless you grind them into powder. Grind the pearls into powder with a food processor, coffee grinder, or nut grinder.
Frequently Asked Questions
Do you have to cook canned cherry pie filling?
Canned cherry pie filling is pre-cooked, so you do not have to cook it. This is one reason it is ideal for no-bake desserts.
Can you eat pie filling out of a can?
Feel free to eat canned pie filling straight from the can because it is pre-cooked. I would recommend trying some of the tricks in this article to improve the taste first.
What is in a Can of Cherry Pie Filling?
Canned cherry pie filling ingredients:
Cherries. Market Pantry and Kroger brands list red tart cherries, while other brands are not that specific.
Sugar or high fructose corn syrup. The better-tasting brands used sugar.
Modified corn starch. This is the ingredient that thickens the gel.
Citric acid. Not all brands contained this ingredient. Citric acid helps improve the flavor and color of the cherries.
Erythorbic acid. Promotes color retention.
Red 40 dye. That bright red cherry color comes from artificial coloring.
Now you have all the secrets to make canned cherry pie filling taste better. Start with the best brand of filling. Add more fruit, plus extracts and spices. Sweeten as needed. Lay pats of butter on top of the filling before sprinkling with streusel and baking.
Now, can anyone tell your pie isn't from scratch? Didn't think so.
Did you like this post? Then let's be social. FOLLOW ME on INSTAGRAM and PINTEREST to keep up with the latest happenings.
Recipe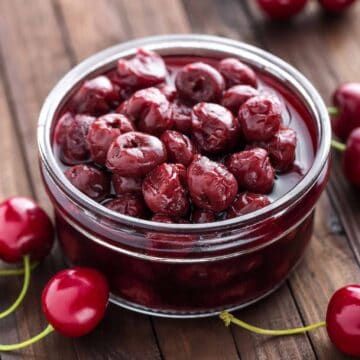 How to Make Canned Cherry Pie Filling Taste Better
Don't settle for pie filling straight from the can. Learn a few quick and easy tricks to make canned cherry pie filling taste better. You won't believe the transformation!
Ingredients
1

(21 ounce) can of cherry pie filling (preferably Target brand - Market Pantry)

3 to 3½

cups

of pitted cherries

see note 1

1

tablespoon

of lemon juice

½

teaspoon

of vanilla extract

½

teaspoon

of almond extract

optional

¼

teaspoon

of ground cinnamon

pinch

of nutmeg

pinch

of allspice

¼

teaspoon

of salt

½ to 1

cup

of sugar

brown, granulated, or a mixture of the two

2

tablespoons

of unsalted butter
Instructions
DUMP a can of cherry pie filling into a medium bowl.

STIR in the cherries. Use canned cherries for unbaked recipes. Use any pitted cherries for baked recipes.

JUICE the lemon and pour the lemon juice, vanilla extract, and almond extract (if using) into the berries.

SPRINKLE in the spices and salt.

ADD half the sugar and stir until everything is combined. Taste and add additional sugar if needed.

MELT the butter for 20 seconds in the microwave if you are NOT BAKING the cherry pie filling. Stir the melted butter into the filling. DOT the filling with pats of butter if you will be baking it.

REFRIGERATE the filling if you are using it for a non-baked recipe. Otherwise, use the better-tasting canned filling in your desired recipe.
Notes
To keep the cherry consistency the same, it is crucial to use the right cherries. If you will be using the canned cherry pie filling in a non-bake recipe, use CANNED cherries. If you will be using the filling in a baked recipe (like pie), fresh, canned, and frozen cherries will all work.
All images and content are ©TheTastyTip.com. If you want to use this recipe and techniques, please take your own photos, write your own description, and link back to this page. Thank you.
Nutrition
Serving:
1
slice
Calories:
329
kcal
Carbohydrates:
65
g
Protein:
3
g
Fat:
8
g
Saturated Fat:
3
g
Polyunsaturated Fat:
4
g
Cholesterol:
8
mg
Sodium:
148
mg
Fiber:
6
g
Sugar:
45
g
Recipes Using Canned Cherry Pie Filling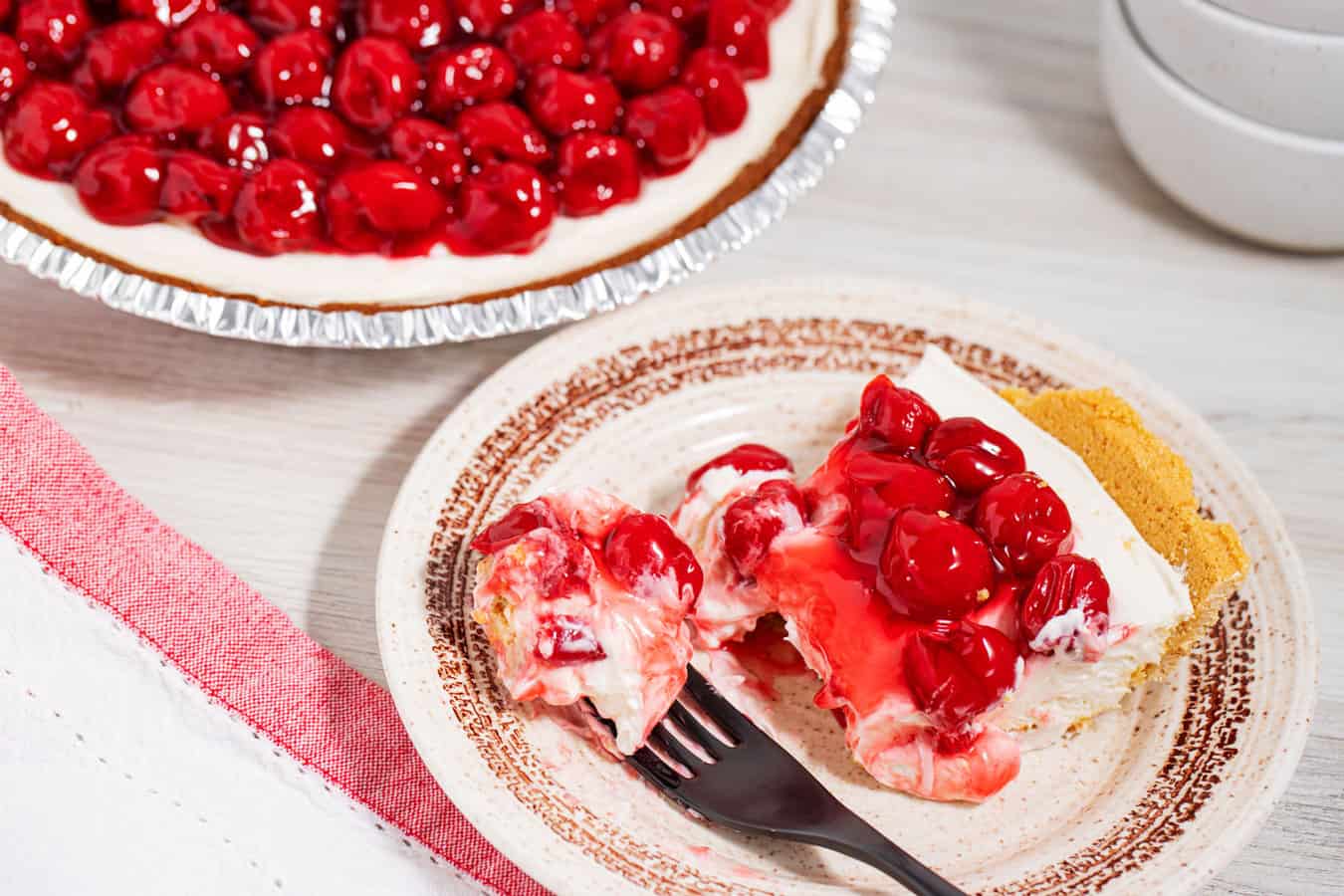 Cherry fluff recipe without sweetened condensed milk: A cherry fluff salad recipe is the easiest potluck side dish you can make.

It blends the flavors of cherry, marshmallow, and Cool Whip to bring out the kid in everyone. Cuz who doesn't need a bit of pink fluff in their life?