Wondering what to do with your stash of leftover chocolate chip cookies? DON'T THROW THEM OUT!!! Crumble, crush, or leave them whole to make new and exciting dessert recipes.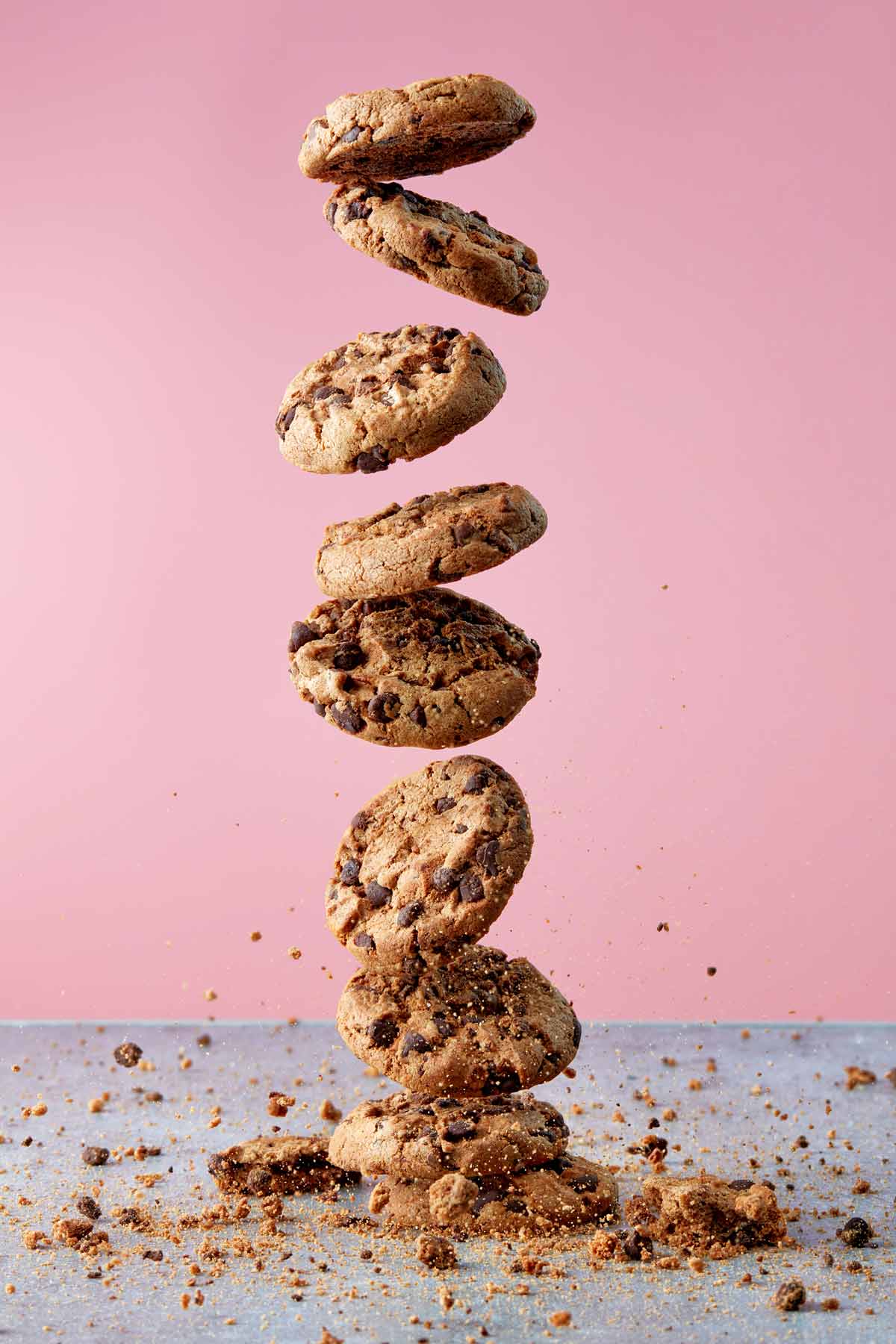 Hey, hey, Cookie Monster!
Do you have a pile of leftover chocolate chip cookies? If you overestimated your snacking abilities, your stash of cookies might not be as fresh as they once were.
Since tossing out perfectly good cookies is a crime against dessert, you need some options. Say hello to new and exciting dessert recipes, starting with a simple chocolate chip cookie.
Think cookie pancakes, ice cream sandwiches, cookie dip, and more. So, put down that half-eaten cookie and get ready to dive into the world of leftover cookie magic.
You may also be interested in how to store chocolate chip cookies. Freezing cookies is a fantastic option that keeps them fresh for months.
Making cheesecake? Figure out the best cookies for cheesecake crust.
Hungry for More Leftover Dessert Creations?
Did you like this post? Then let's be social. FOLLOW ME on INSTAGRAM and PINTEREST to keep up with the latest tutorials, favorite recipes, and interesting happenings.