Ready to jazz up your cookies without chocolate chips? Discover an exciting world of add-ins that can be a tasty substitute for chocolate chips in cookies.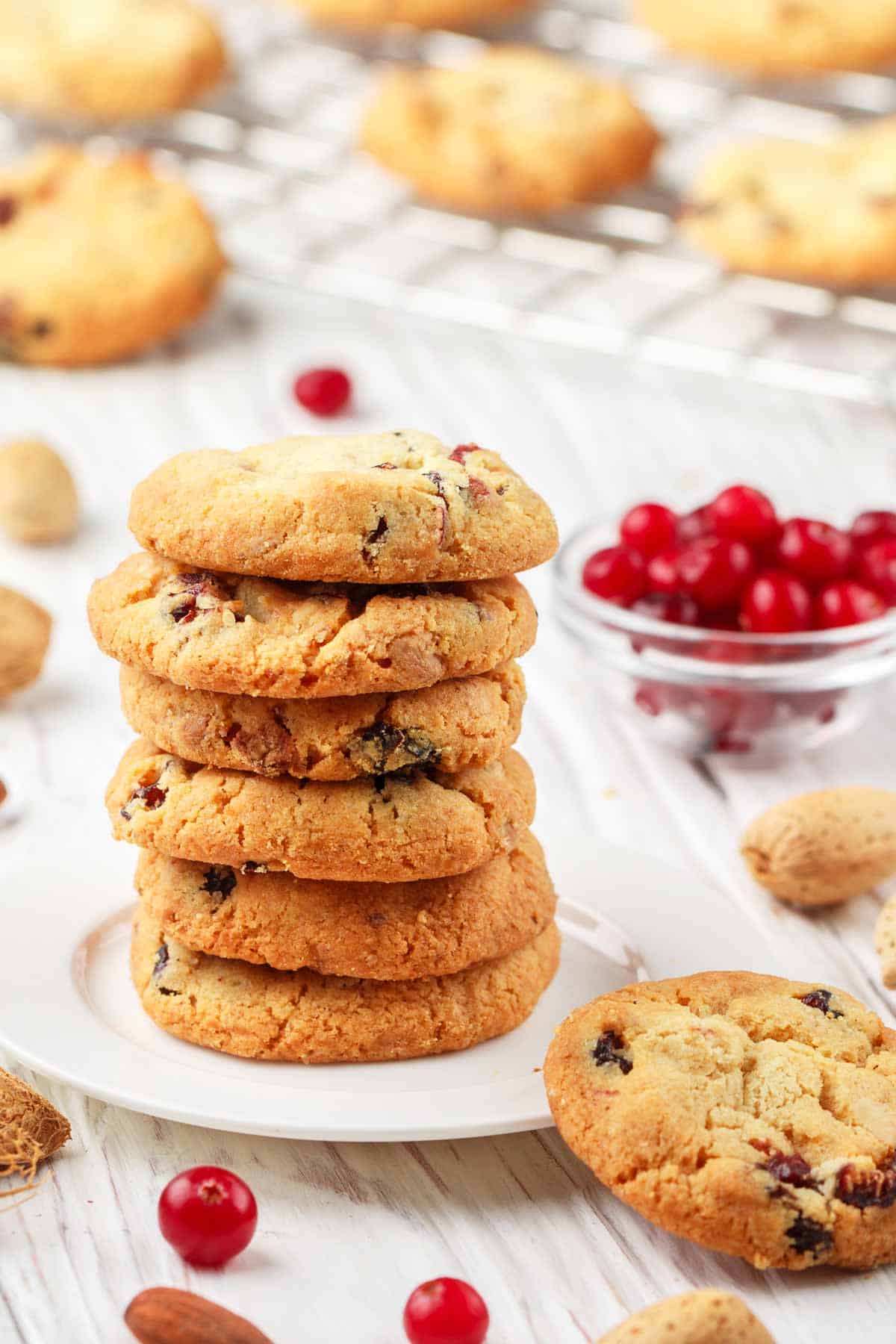 No chocolate chips? No problem.
Dive into a cookie world where chocolate chips are optional. In this ultimate guide, you will find the best alternatives for any chocolatey morsel.
What is the best substitute for chocolate chips in cookies? Swap chocolate chips out for sweet baking morsels, nuts, dried fruit, candy, cold cereal, or even potato chips.
Sweet tidbits, nutty crunch, fruity zing, candy fun, and even a dash of savory surprise. There's a twist for every taste bud.
Your cookies, your rules. Grab your cookie scoop, and let's get this dough rolling!
Jump to:
Sweet Baking Morsels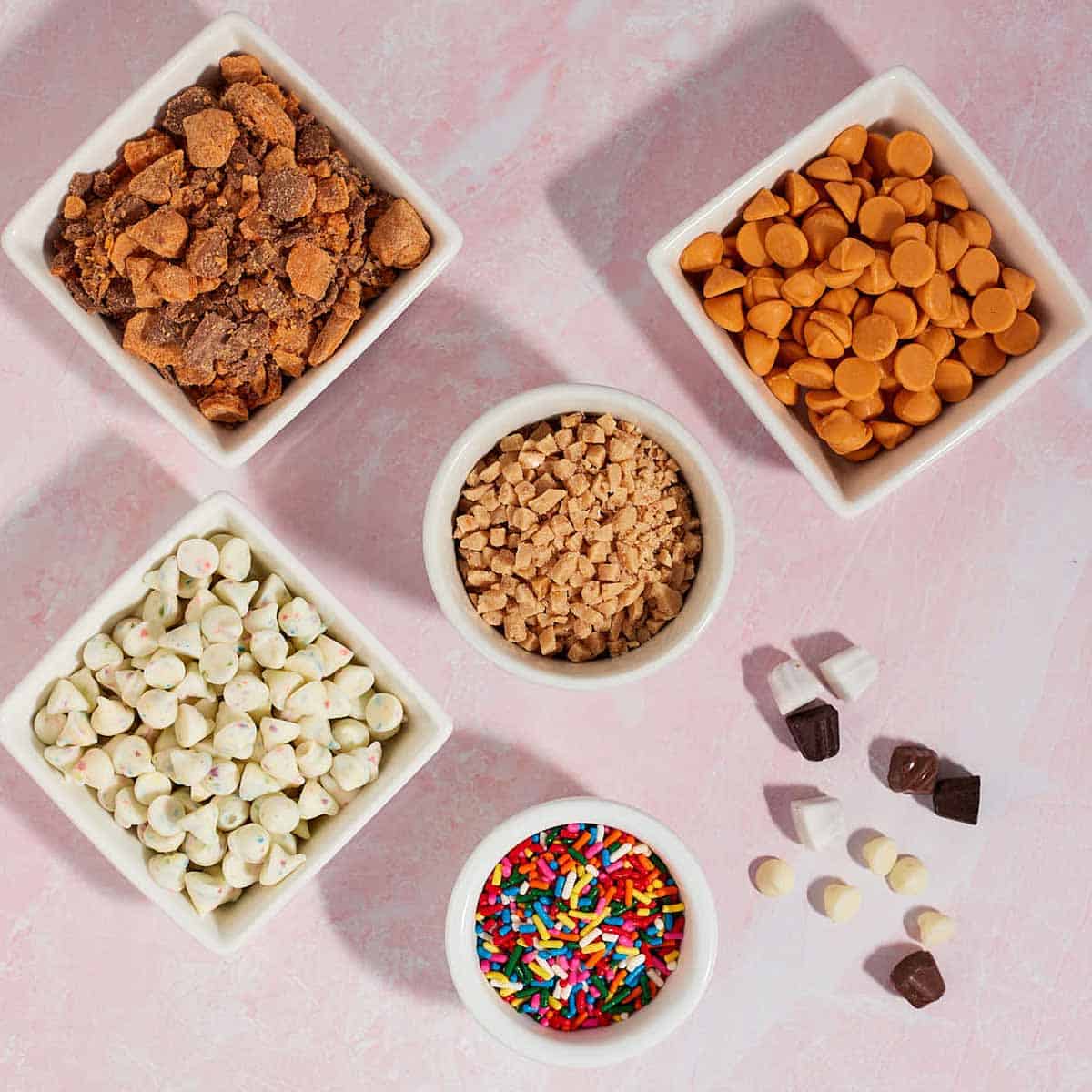 Toss aside those traditional chocolate chips. It's time to explore the delightful world of sweet baking bits, chips, and morsels. Their ability to hold their shape when baked makes them the best substitutes.
Cream Cheese Chips: Imagine the velvety richness of cream cheese melting into your warm, fresh-from-the-oven cookies. Divine, right? You'll love Nestle's cream cheese chips in all kinds of delicious treats. Buy here.
Butterscotch Chips: Your cookies could be dripping with buttery, sweet deliciousness. Get ready for the delicious taste of butterscotch. Buy here.
Caramel Chips: These melt-in-your-mouth delights add a gooey surprise to your cookie bites. Who can resist the allure of caramel? Buy here.
Peanut Butter Chips: Smooth, nutty-flavored, rich, and oh-so-indulgent. Amp up your cookie experience with these crowd-pleasers. Buy here.
Andes Mint Pieces: Minty-fresh cookies, anyone? Andes Mint Pieces will make your cookies a cool, refreshing treat. You can chop the regular-sized candy, but why? Look for the package of pieces on the baking aisle. Buy here.
White Melting Wafers: They're smooth, creamy, and even better at melting than white chocolate. You'll have white drizzles throughout the whole cookie. They are a great option for a chocolate replacement. Buy here.
Cinnamon Chips: Sprinkle some warm, spicy sweetness into your mix. Your cookies will taste like cozy hugs. Buy here.
Toffee Bits: Crunchy, sweet toffee will take your cookies from good to extraordinary. Pair these with nut tidbits for a fantastic chewy cookie. Buy here.
White Chocolate Morsels: Smooth, sweet, creamy – these faux white chocolate bits are a cookie's best friend. Buy here.
Cherry Chips: Add a burst of fruity flavor to your cookies. Cherry on top? More like cherries in the middle. Buy here.
Mint Chips: Make your cookies a refreshing treat with the coolness of mint. Find them in green around the Christmas holiday. Buy here.
Butterfinger Bits: Crispy, crunchy, and buttery. Made for cookies that scream fun. Buy here.
Sprinkles: Why not make your cookies look as cheerful as they taste? Get a color burst in every bite. Buy here.
Trader Joe's Mini Peanut Butter Cups: Tiny chocolate peanut butter cups packed with deliciousness. These elevate your cookies to gourmet status. Find these in your local Trader Joe's store.
Toll House Baking Truffles: A surprise in every bite. Unpredictability has never tasted so good. Grab a bag of bite-sized chocolate lava cake, dulce de leche, or frosted cinnamon roll truffles.
Yogurt Chips: A tangy twist that pairs perfectly with sweetness. Yogurt chips bring a distinct depth to your cookie palette. They are hard to find, though (except online). Buy here.
Carob Chips: Carob has a similar taste and appearance to chocolate, even though it's not the real thing. You might even fool people by putting carob chips in chocolate chip cookie recipes.

However, they are hard to find in the grocery store. Buy here.
RELATED: Grab an airtight container and learn how to store chocolate chip cookies to keep them fresh.
Nuts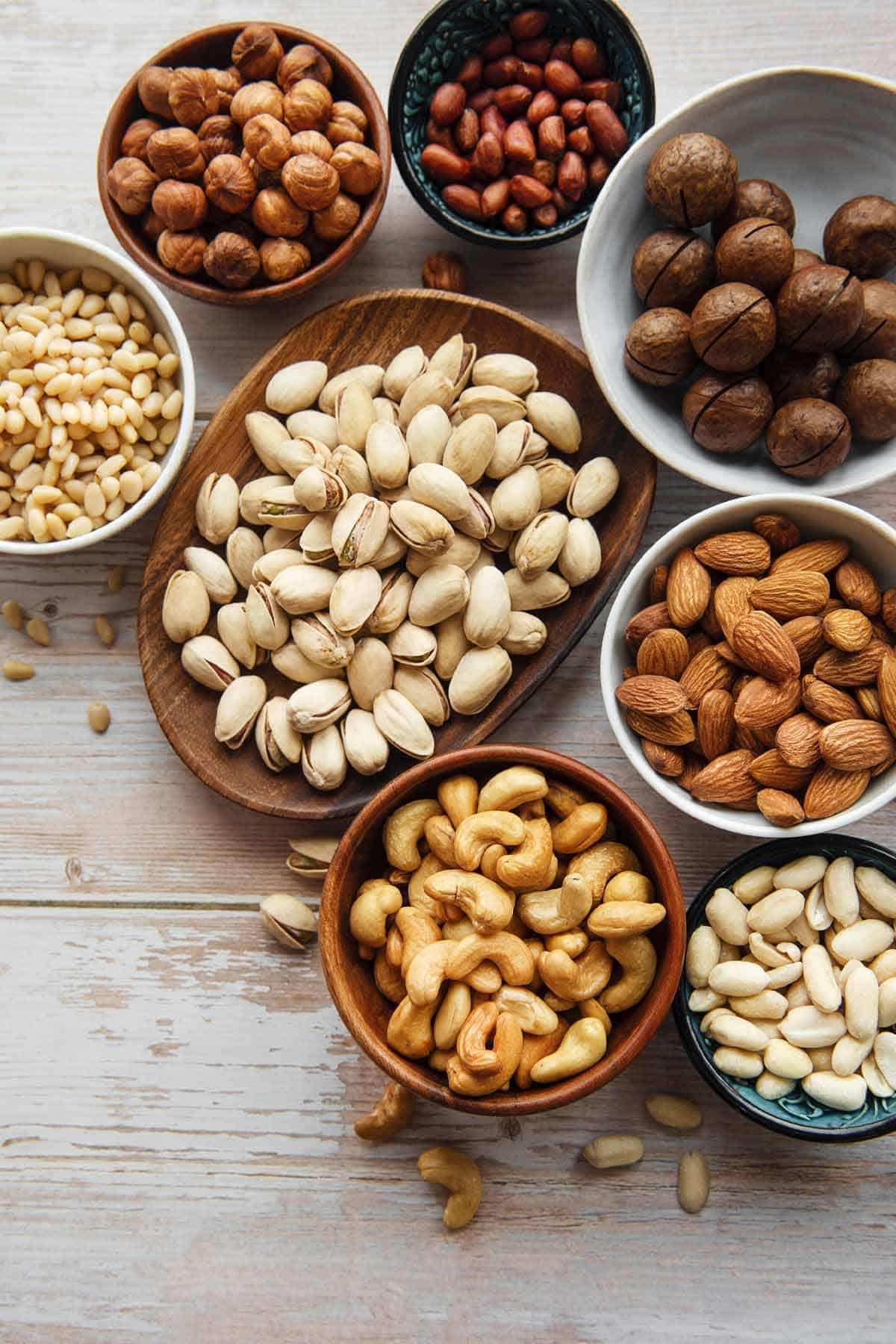 Brace yourselves for a crunchy adventure. Nuts are a fantastic alternative to chocolate chips in cookies. They offer crunch and a rich flavor.
For best results, chop the nuts or buy them chopped. Many nuts come in tidbit sizes for easy baking.
RELATED: Check out all the other tips for the best baking.
Fruit (Dried, Candied, or Zested)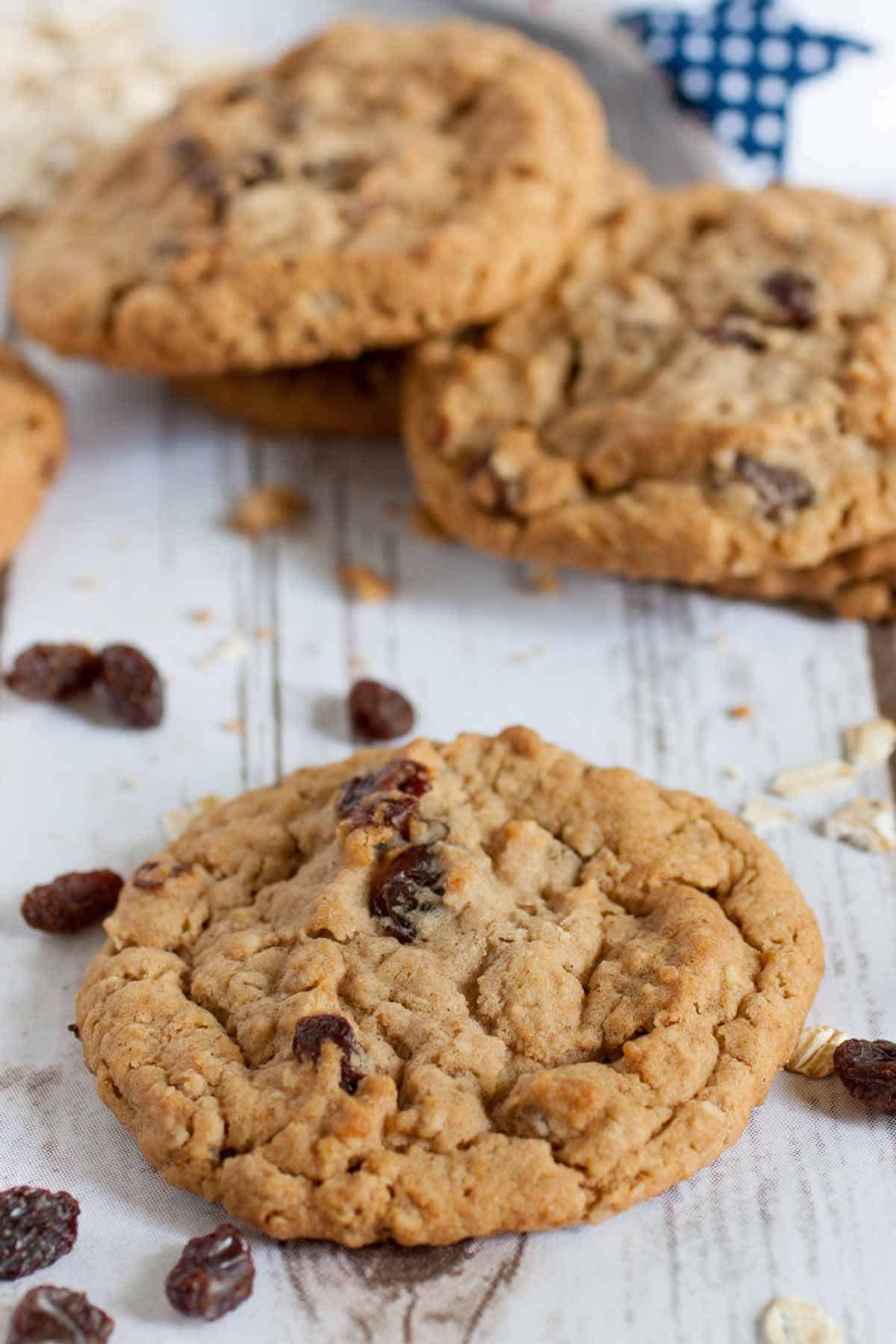 Ready to infuse some fruity fun into your cookies? Dried fruit is a common cookie addition. And for good reason.
Fruit in cookies offers a burst of tart sweetness and chewy goodness. Consider dried or candied fruit, citrus zest, or even jelly.
Raisins: Sweet and chewy, raisins are a classic cookie addition, making each bite a comforting, flavorful hug. Pair raisins and quick oats. Buy here.
Craisins: Add a punch of tangy sweetness to your cookies with craisins. Try them alone or paired with nuts in your cookies. Buy here.
Dried Apricots: Apricots bring a tart-sweet balance, creating a delightful taste adventure in each cookie bite. Buy here.
Dried Cherries: Cherries add a rich, sweet, slightly tart surprise. Your cookies go from ho-hum to yum-yum. Buy here.
Dried Blueberries: Tiny but mighty, blueberries pack a flavor punch, adding a sweet and slightly tart pop to your cookies. Buy here.
Dried Pineapple: Bring a tropical twist to your cookies with the sweet, tangy burst of dried pineapple. Buy here.
Chopped Dates: Dates offer a rich, caramel-like sweetness, making each cookie bite an indulgent treat. Buy here.
Chopped Figs: Figs infuse a one-of-a-kind sweet, earthy flavor, adding a gourmet touch to your homemade cookies. Buy here.
Citrus Zest: Lemon, lime, orange, grapefruit - they're all about the zing. Infuse your cookies with fresh, tangy brightness.
Candied Citrus Peel: Chewy, zesty, and sweet candied citrus peels turn your cookies into an exceptional citrus treat.
Chopped Maraschino Cherries: These sugary, vibrant bits offer a fun pop of color and a sweet cherry zing to your cookies. Buy here.
RELATED: Grab this recipe for delicious chocolate chip cookies. Or check out all the other tasty desserts.
Candy and Other Sweets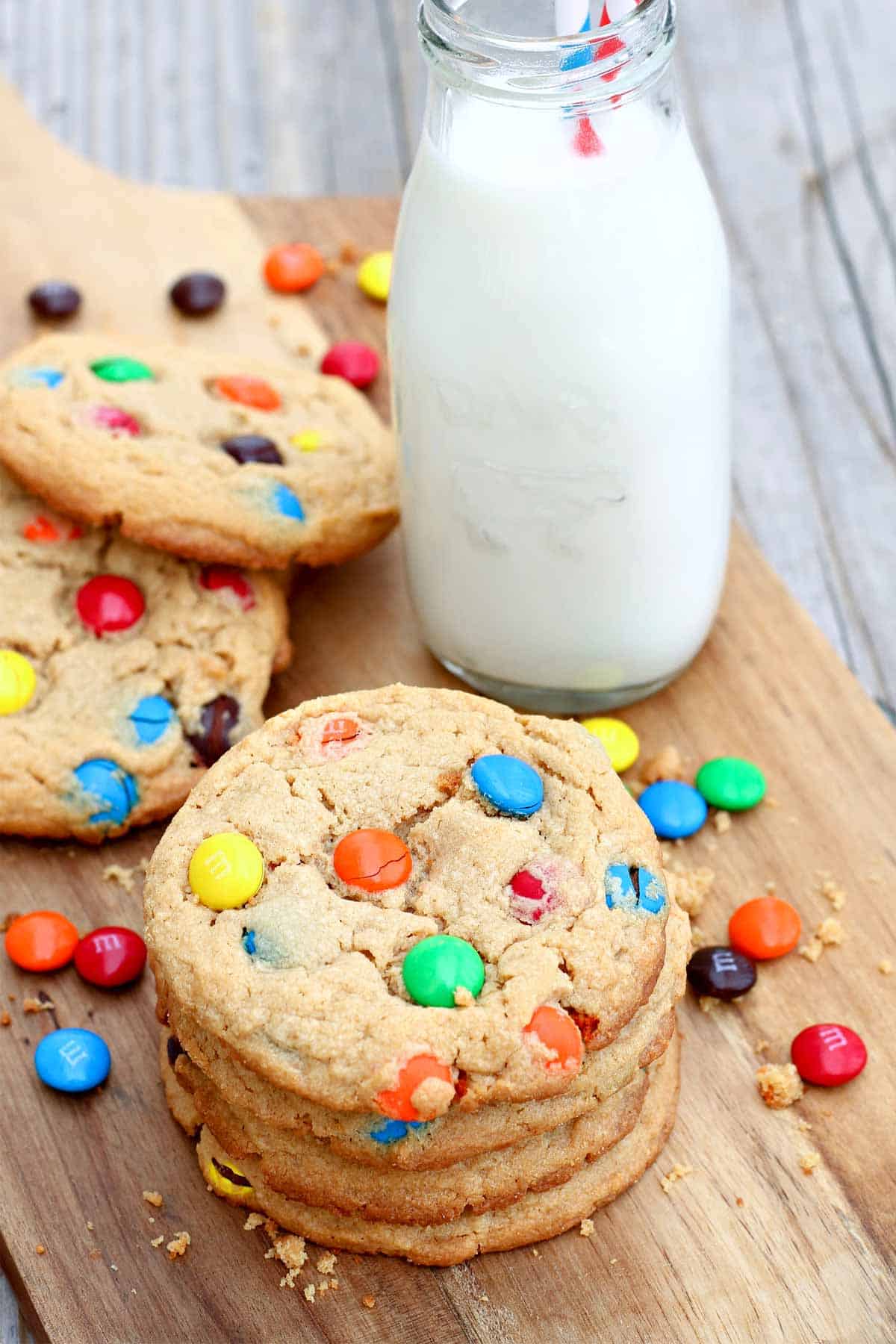 Ready for a sugar rush? Let's dive into the candy jar and see how these sugary delights can make your cookies burst with flavor and fun.
The final product might be even better than classic chocolate chip cookies.
RELATED: Find out what to do when you have too many perfect chocolate chip cookies. Whatever you do, don't throw the leftovers out. Make leftover goodies!
Cold Cereal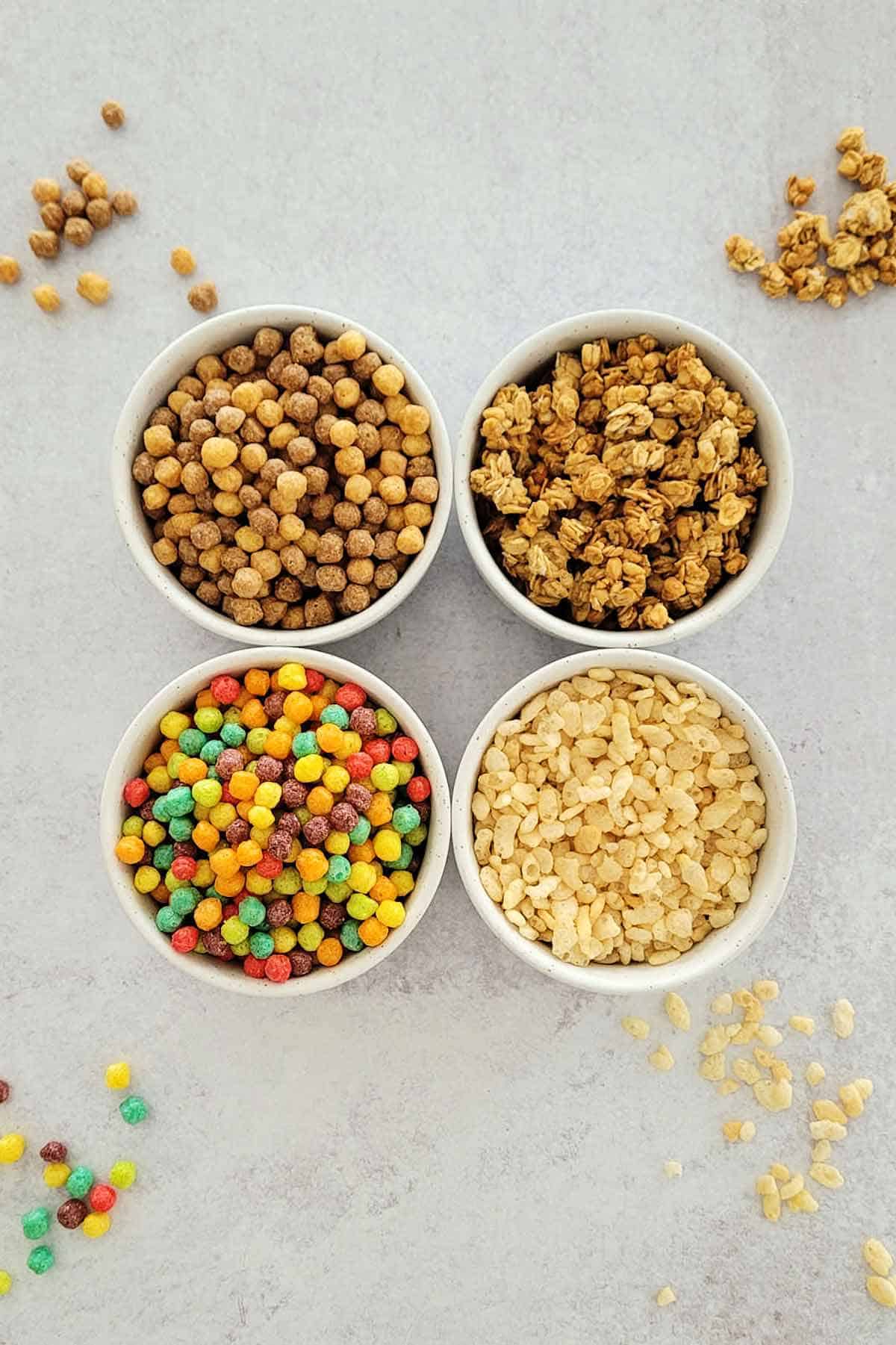 Time to raid your breakfast pantry. Cold cereal in cookies? Absolutely!
This innovative twist is a great way to add crunch, flavor, texture, and fun.
Cereal Minis
General Mills has rolled out a brilliant twist on their popular breakfast cereals. Each cereal bite is a teeny version of the original.
These mini-pieces aren't just adorable. The best part is their perfect size for mixing into cookie dough, providing unexpected crunch, color, and flavor.
Regular-Sized Cereal
These cold cereals may not be mini, but their crunchy goodness can still add a delightful texture and flavor to your cookies.
RELATED: Find out what you can do with melted chocolate chips. Melt any type of chocolate chip and make dozens of tasty recipes.
Savory Sensations
Who said cookies had to be all sweet? Prepare your taste buds for a hint of savory mingled in your sweet cookie.
Discover an array of unconventional yet utterly delicious add-ins for your cookie dough. Get ready to redefine what a cookie can be.
Cacao Nibs: These intense, chocolatey bits will add a bitter taste to the baked cookies. And for some reason, that gives them a gourmet edge. Try it and see what I mean. Buy here.
Quick Oats: Embrace the hearty texture of quick oats in your cookies, creating a satisfying chewiness that pairs perfectly with sweetness. Buy here.
Chopped Pretzels: Salty, crunchy, and unexpected, chopped pretzels will add a delightful contrast and a hint of saltiness to your cookies. Buy here.
Crushed Potato Chips: Give your cookies a bold and addictive twist by incorporating crushed potato chips. You'll love the surprising blend of salty and sweet flavors. Buy here.
Crumbled Bacon: Take your cookies to the next level with savory, smoky, crumbled bacon. It's an irresistible combination of sweet and salty.
Shredded Coconut: Add tropical flair to your cookies with shredded coconut. Bring a chewy texture and a hint of natural sweetness. Buy here.
Graham Cracker Pieces: These golden, slightly sweet fragments will make you think of summertime s'mores. Buy here.
Pepitas (Pumpkin Seeds): Pepitas offer a delightful crunch and a nutty flavor, enhancing the texture and providing a nutritious boost to your cookies. Buy here.
Shredded Carrots: Carrots in cookies? Absolutely! They add moisture, natural sweetness, and a hint of earthiness for a distinct twist.
Shredded Zucchini: Get ready for moist and tender cookies. Incorporate shredded zucchini, and eat your veggies with dessert.
Sunflower Seeds: These little powerhouses bring a nutty crunch to your cookies, making them a wholesome and satisfying snack. Buy here.
Rich and Creamy Additions
Get ready for a cookie transformation like no other. These luscious, thick add-ins infuse your cookies with creamy richness and delicious flavor. You won't even miss the chocolate chips.
Peanut Butter: Creamy, nutty, and oh-so-satisfying, peanut butter adds a velvety richness to your cookies. It will make them a dreamy treat for all peanut butter lovers. Buy here.
Pumpkin Puree: Cookies made with pumpkin puree are so moist and flavorful, you won't need any other filling. Buy here.

Check out this recipe if you want to make pumpkin puree from scratch.
Melted Chocolate: Dive into a pool of decadence by adding melted chocolate to your cookies. You'll create a fudgy, gooey delight with a richer flavor sure to satisfy your deepest chocolate cravings.

Melt milk or dark chocolate bars, and forget all about the chips. Buy here.
Cocoa Powder: Unleash cocoa powder's rich, intense flavor in your cookies. The resulting deep chocolatey experience will leave you wanting more. Buy here.
Nutella: Indulge in Nutella's smooth, hazelnut-infused creaminess, elevating your cookies to a new level of irresistible decadence. Buy here.
Ricotta: Incorporate ricotta cheese into your cookie dough for a moist and tender texture. Bring a delicate, creamy touch that pairs beautifully with various flavors.
Marshmallow Cream: Whip up your cookies with fluffy, sweet marshmallow cream, infusing them with pillowy softness and a delightful marshmallow essence. Buy here.
Cookie Butter: Cookie butter is a spread made from crushed cookies. Use cookie butter in your cookie batter for a uncommon cookie-flavored twist. Buy here.
Tahini: Discover a new dimension of flavor by adding tahini to your cookies. This rich sesame paste brings a nutty, slightly savory note that complements sweet treats perfectly. Buy here.
Mashed Bananas: Bring natural sweetness and moisture to your cookies with mashed bananas. They will be tender, soft cookies with a subtle fruity taste.
Irresistible Cookie Toppings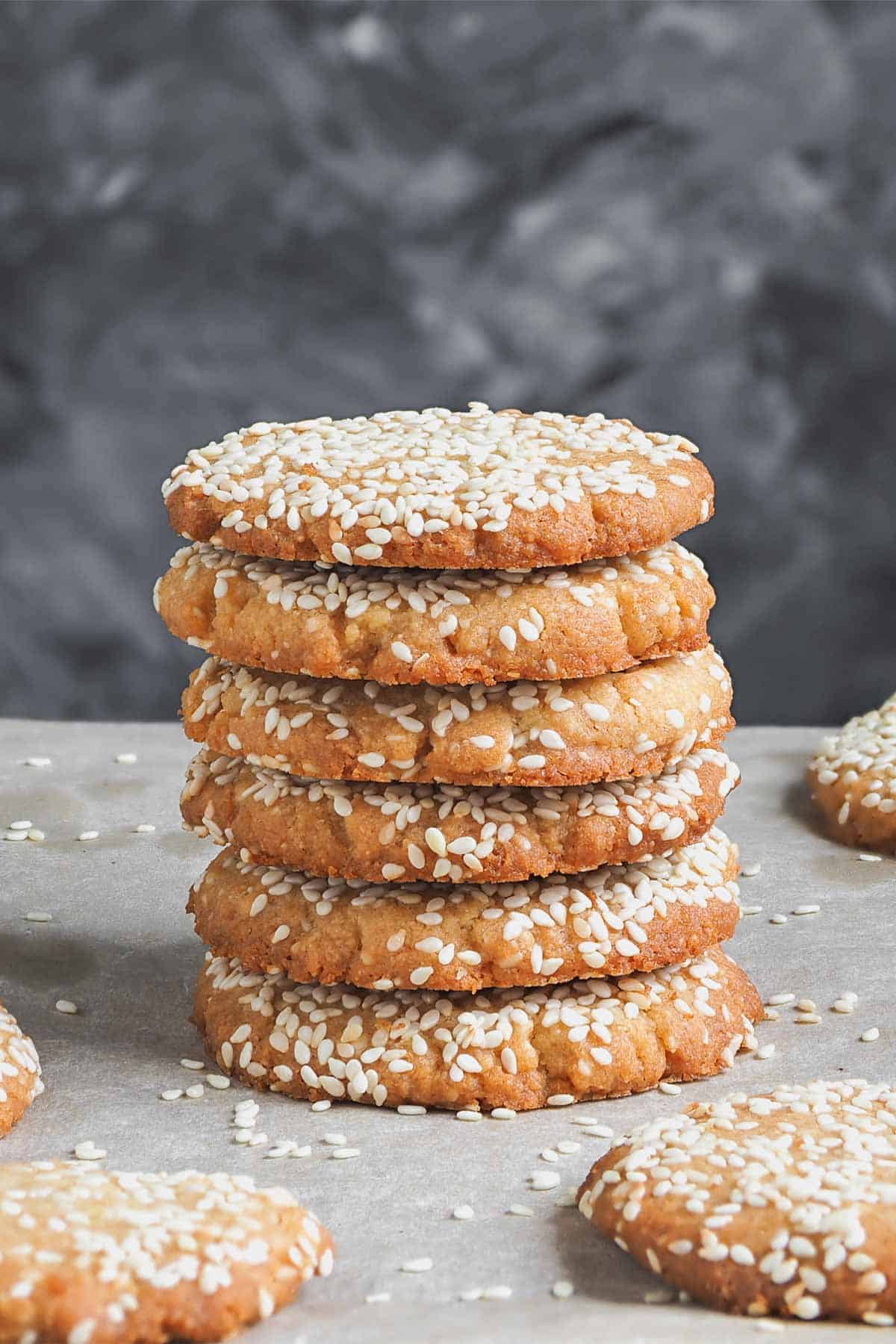 Get ready to explore a world of tantalizing cookie toppings. They will transform your treats from ordinary to extraordinary.
Sesame Seeds: Sprinkle the top of your cookies with sesame seeds for a unique flavor. Buy here.
Caramel Drizzle: Drizzling your cookies with rich caramel adds a luxurious sweetness and a beautiful visual appeal. Take them to the next level of indulgence. Buy here.
Flaky Salt: A sprinkle of sea salt on your cookies adds a delightful contrast. Flavors will be enhanced with a gourmet touch. Buy here.
Melted Chocolate Drizzle: Drizzle melted chocolate over your cookies for a luscious, glossy finish.
Peanut Butter Glaze: A smooth and creamy peanut butter glaze adds a rich, nutty flavor to your cookies.
Cinnamon Sugar: Dust your cookies with a mixture of cinnamon and sugar before baking for a sweet, spiced crust on the surface. Yep! That's a snickerdoodle for you.
RELATED: Learn how to turn milk chocolate chips into hot chocolate in under two minutes. You'll keep coming back to this tried-and-true recipe.
Beyond the Chips (All Forms of Chocolate in Cookies)
When it comes to substituting chocolate chips, think beyond the traditional. Reach for mini chocolates, irresistible chunks, unsweetened baking chocolate, or broken chocolate bars to infuse your cookies with pockets of rich, melty goodness.
These chocolate chip alternates may not hold their shape like a chocolate chip, but they will still be tasty in your treat. And you may even prefer streaks of melted chocolate in your cookie.
Ditch the Chips. Embrace Cookie Creativity!
With all these chocolate chip substitutes, you are ready to whip up cookies that will dazzle your friends and family. Don't be afraid to mix and match, invent, and explore.
Happy baking. And may your cookie jar never be empty!
More Cookies
Did you like this post? Then let's be social. FOLLOW ME on INSTAGRAM and PINTEREST to keep up with the latest happenings.