Explore snickerdoodles vs. sugar cookies in the ultimate cookie showdown. Compare and contrast appearance, taste, texture, ingredients, and more.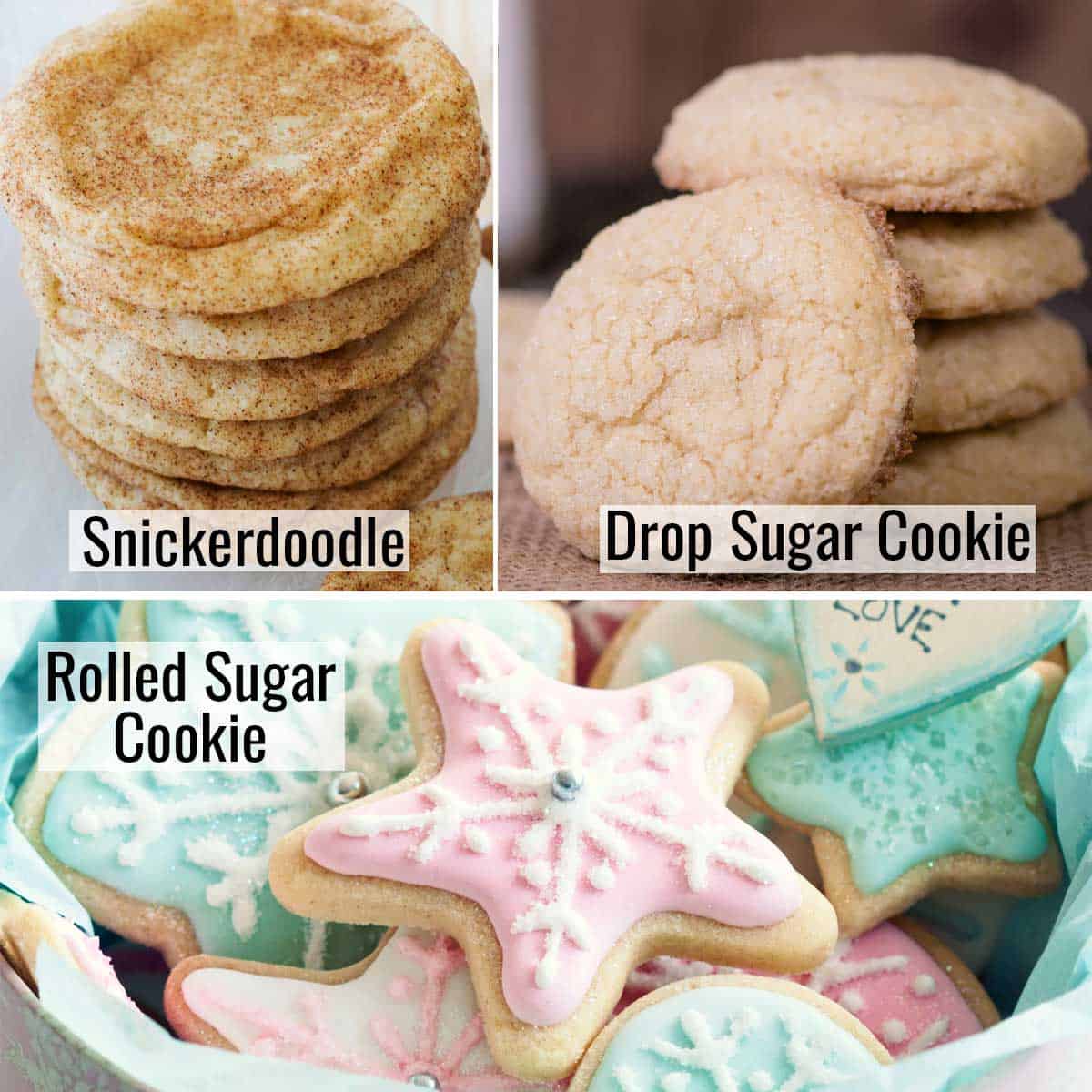 It's time to lay the cookie dough on the table – snickerdoodle vs. sugar cookie.
Have you ever wondered what makes snickerdoodles different from sugar cookies? Are snickerdoodles just sugar cookies with cinnamon? Wanna know if you can use the same recipe for both?
If these questions have crossed your mind, you are in the right place.
Snickerdoodles have a cinnamon-sugar coating, tangy flavor, and chewy texture. In contrast, sugar cookies are sweet, vanilla-flavored, buttery cookies with a soft texture.
Drop sugar cookies can be coated in sugar before baking, and rolled sugar cookies can be decorated with frosting.
Though made with similar ingredients, sugar cookies and snickerdoodles diverge in flavor, texture, and even their signature appearance.
In this post, you will learn the similarities, differences, and secrets behind each dessert's distinctiveness. Plus, you'll get tips on when to choose each one.
Let's get rolling.
Jump to:
Let's Start with the Definitions
An almost infinite number of recipes exist for sugar and snickerdoodle cookies. Recipe ingredients and techniques can change the cookie in practically every way imaginable.
However, the following definitions are the most common for these cookies.
Snickerdoodle Cookie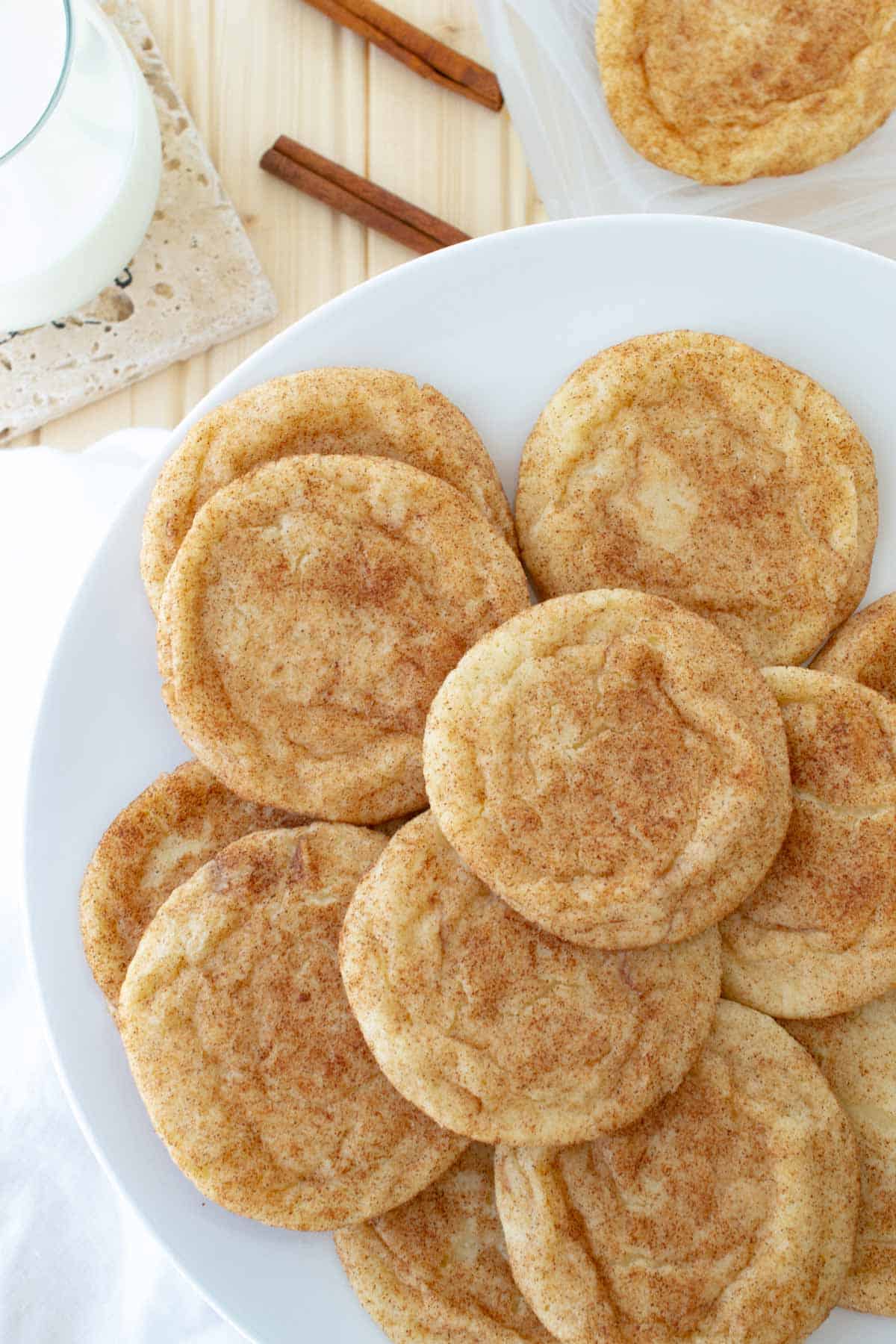 Snickerdoodle cookies are drop cookies with a soft, chewy texture and subtle tangy flavor that sets them apart from other cookies. Two characteristics distinguish a classic snickerdoodle recipe from other cookies. The distinct tangy flavor and the cinnamon-sugar coating.
The dough is typically made with ingredients like butter, sugar, flour, eggs, and cream of tartar. The cream of tartar is responsible for the tangy taste and the light, fluffy texture.
It acts as an acid in the recipe, working in tandem with baking soda as a leavening agent. The result is a light, puffy, chewy consistency.
However, what truly makes the snickerdoodle unique is its cinnamon-sugar coating. Before baking, the cookie dough balls roll in a mixture of cinnamon and sugar. This cinnamon-infused crust creates a perfect balance of sweetness and warmth.
Together, the tangy cream of tartar and the cinnamon-sugar covering are responsible for the signature snickerdoodle taste.
Sugar Cookie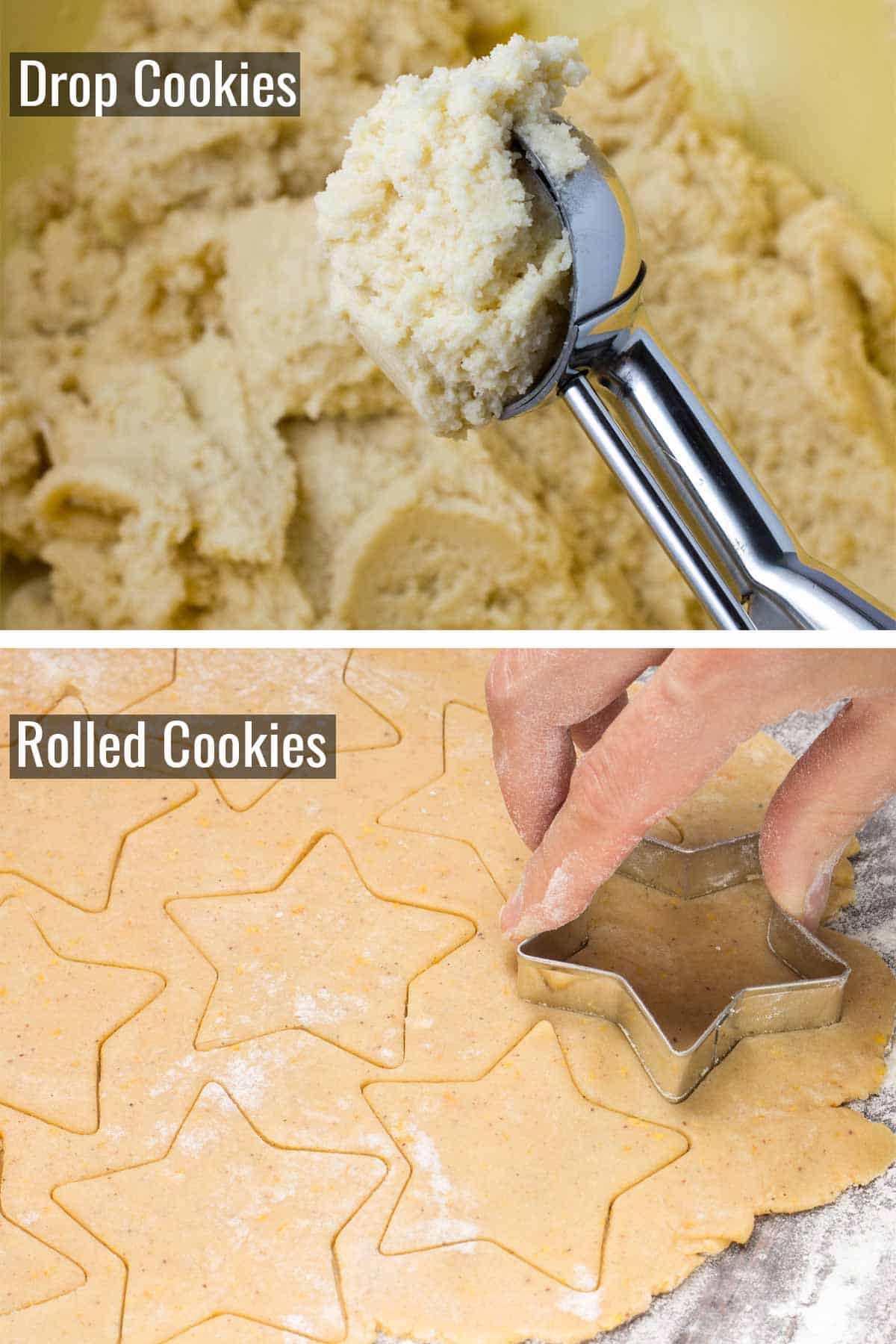 Sugar cookies are made with sugar, butter, flour, eggs, and vanilla extract. They taste sweet and buttery with a hint of vanilla. They are often crisp around the edges with a soft, tender center.
Sugar cookies can be dropped or rolled. Drop cookies are made by dropping scoops of cookie dough onto a baking sheet without rolling or shaping.
Often the dough balls are coated in granulated or decorating sugar before being baked. They can also be frosted after baking.
Rolled cookies are made by rolling cookie dough out flat with a rolling pin and cutting the dough into shapes before baking. These cookies are almost always frosted.
What are the Differences Between the Cookies?
Let's run down the significant differences in appearance, ingredients, flavor, texture, and baking process.
Ingredients and Flavor
Almost every ingredient in the two cookies is identical. However, snickerdoodles have two ingredients sugar cookies don't – cream of tartar and cinnamon.
For treats with similar ingredients, these cookies have surprisingly different flavors.
Sugar cookies are mild, sweet, and buttery. On the other hand, snickerdoodles bring a tangy kick and a bold punch of cinnamon sugar. Important differences when comparing the two.
Take one bite, and you won't mistake one for the other. Thank you, cream of tartar.
Baking Process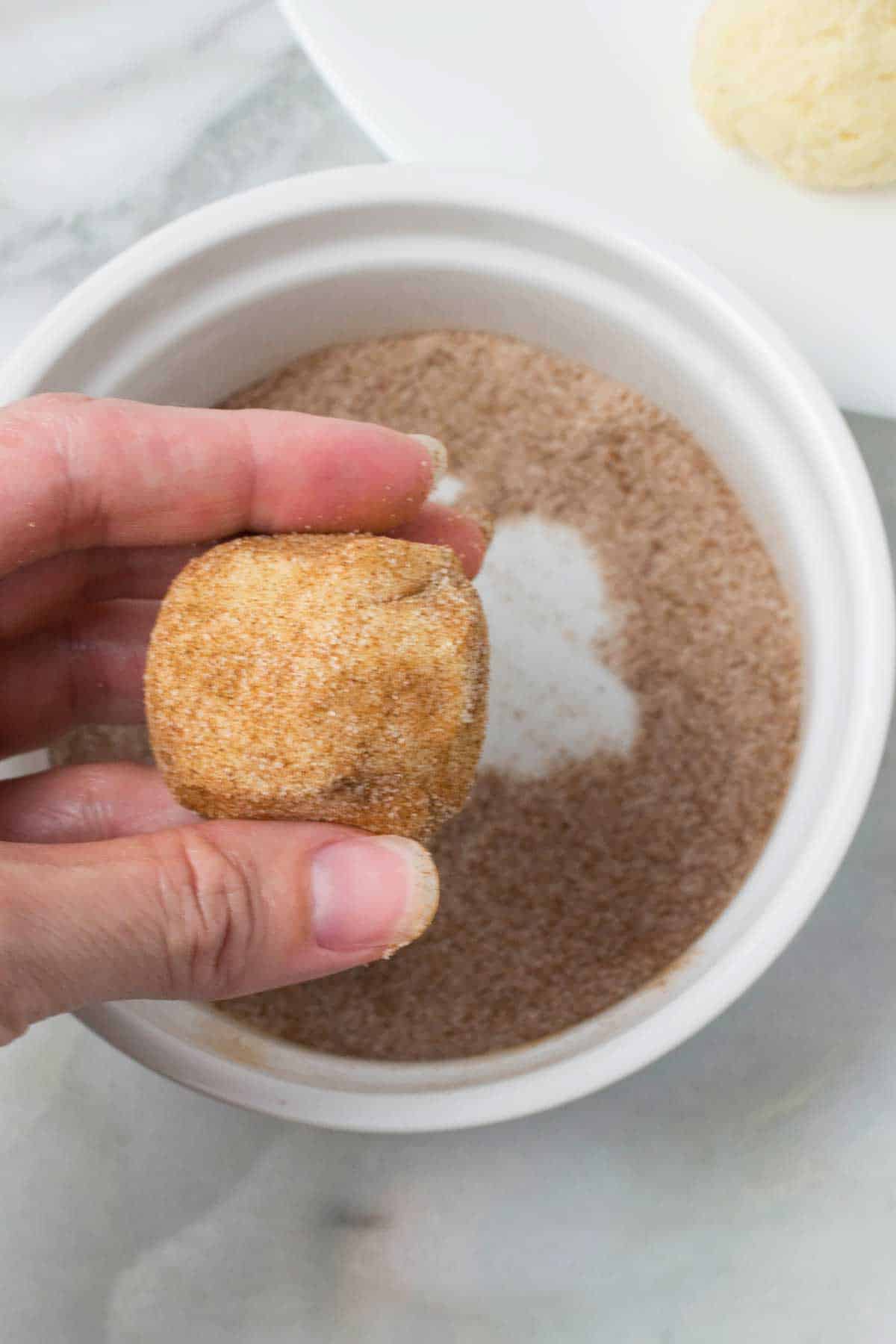 Sugar cookies and snickerdoodles may seem like distant cousins, but their baking processes couldn't be more different. While sugar cookies flaunt their versatility, snickerdoodles proudly dance to their own cinnamon beat.
Rolled sugar cookies demand meticulous rolling, precise cutting, and careful placement on the cookie sheet. Roll and cut a couple of times until the dough runs out.
Contrast that to snickerdoodles, which could care less about their shape. They prefer to embrace their rustic imperfections. But they can't live without their cinnamon-sugar dip before plopping onto the baking sheet.
Sugar cookies won't settle for anything less than cooling on a wire rack before getting dolled up with decorations. If you rush the process and the cookie is too warm, the icing runs, decorations smear, and you end up with a sweet, sticky mess. Although a delicious mess.
Snickerdoodles are ready to be devoured as soon as they reach the "not gonna burn your tongue" temperature. Although I do think perfect snickerdoodles taste the best when they are cooled and rested (as I explain in my baking powder snickerdoodle recipe).
Appearance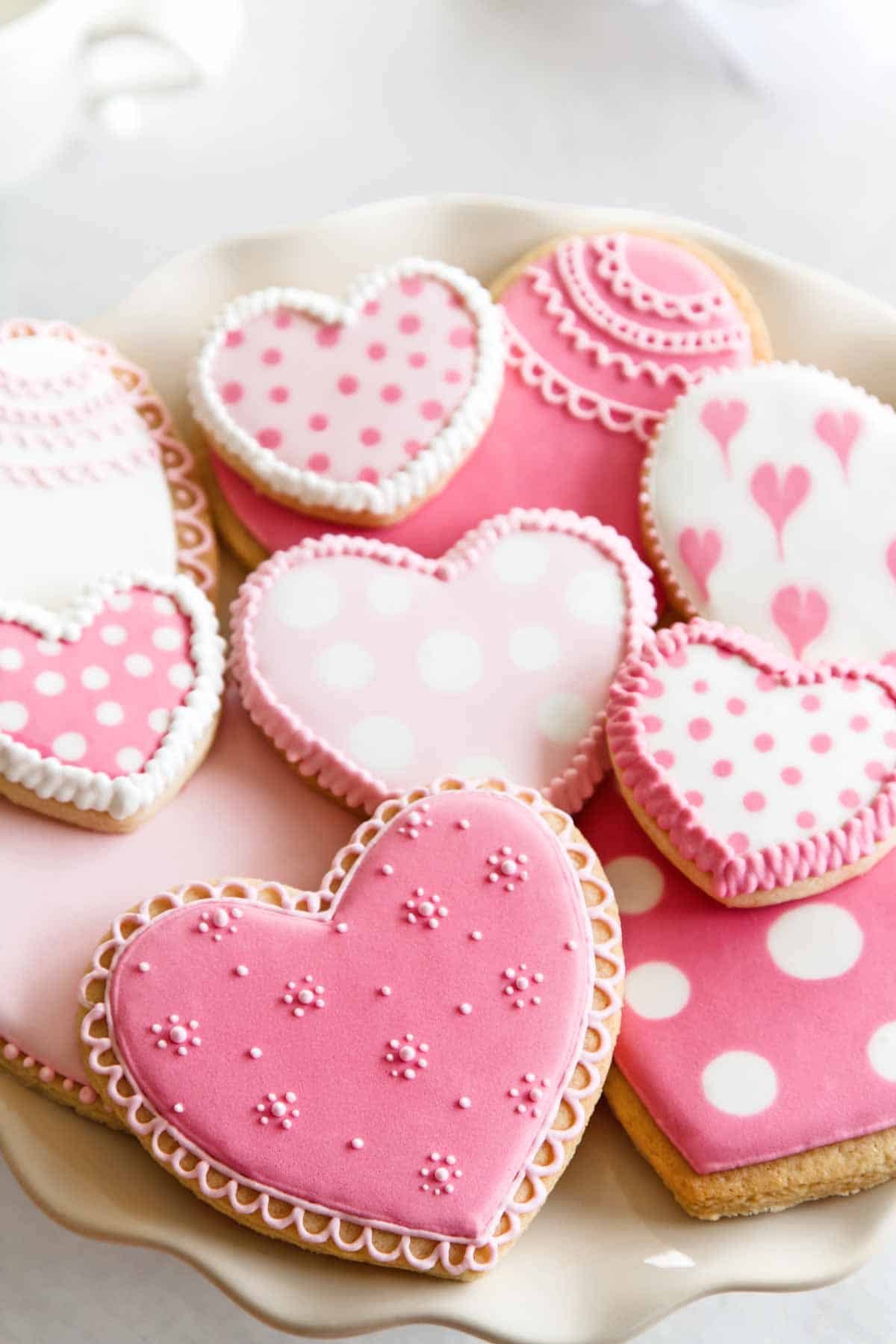 In short, sugar cookies are the clean-cut classic, while snickerdoodles bring the sass with their sugary swagger.
Sugar cookies are simple with smooth golden surfaces. A blank canvas waiting for your creative touch.
You can eat rolled sugar cookies untouched. But what really makes them sparkle is color and decoration. Frosting, icing, or glaze and a dusting of sprinkles can transform plain into stunning.
And the sky's the limit when it comes to decorating. Use royal icing to create a gorgeous masterpiece where you stay in the lines. Or pipe on buttercream and go wild with jimmies, sprinkles, and candy.
On the other hand, snickerdoodles rock a distinctive style that's impossible to miss. Their cinnamon-sugar coat clings to every bite. And instead of a smooth finish, you'll see slightly crackled tops.
Generally, snickerdoodle cookies aren't frosted. Although you will find some recipes that call for dipping them in white chocolate.
But the classic cookie promises warmth and a dash of spice in every bite.
Texture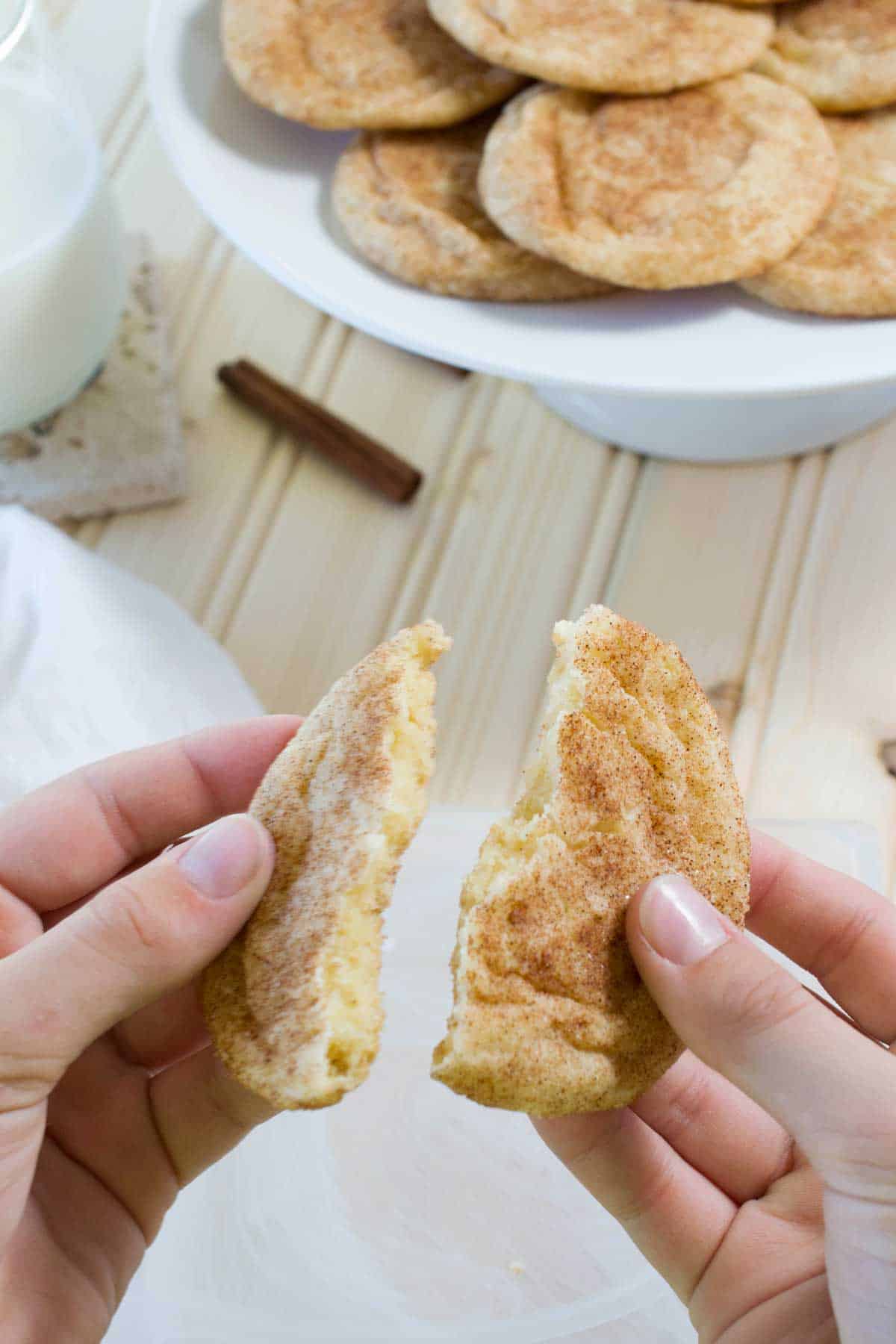 The textures of snickerdoodles and sugar cookies couldn't be more different.
Sugar cookies offer a delightful combination of crispy edges that give way to a soft, tender center. Add frosting, and creaminess is now mixed into the soft cookie texture.
On the other hand, snickerdoodles bring the chewy factor to the table. The best snickerdoodles boast a thick, soft, and slightly dense texture that offers a chewy bite with each mouthful.
They also feel rougher in your mouth because of the crinkly top instead of the smooth sugar cookie top.
RELATED: You may also like this post on snickerdoodle vs. gingersnap cookies. Find out what makes each cookie unique and which one wins the popularity contest.
How are the Cookies Similar?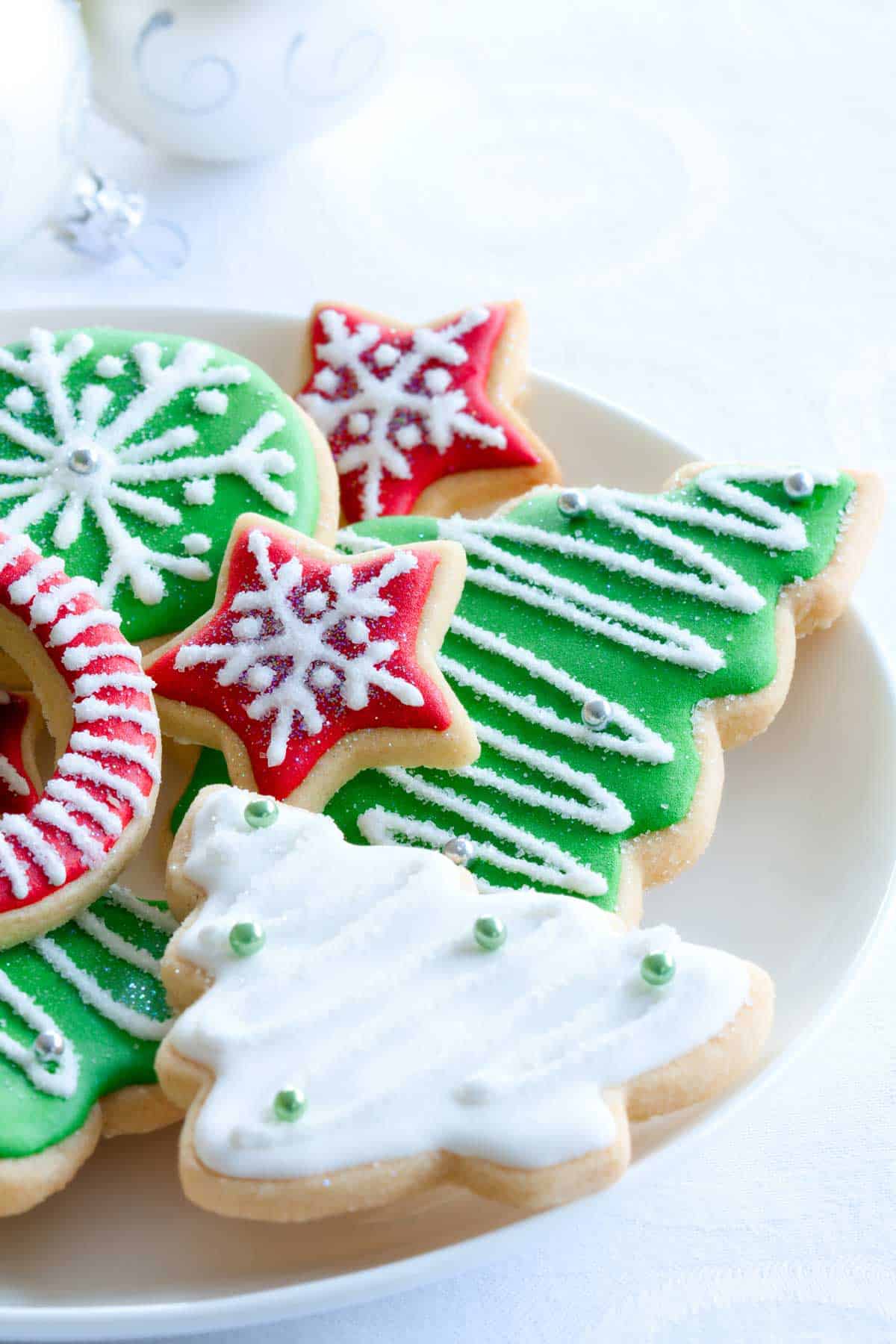 I've described how snickerdoodles and sugar cookies differ. But how are they the same? Here are a few similarities to chew on:
Snickerdoodles and sugar cookies are sweet treats best eaten in moderation.
The dough mixing method is identical. The butter and sugar are creamed together. (Use either a large bowl and electric beaters or a stand mixer with a paddle attachment.) Then the wet mixture is combined with the dry ingredients.
They share common ingredients like sugar, all-purpose flour, unsalted butter, and eggs.
Both snickerdoodles and sugar cookies have a buttery base and a soft, tender center.
Each cookie can be enjoyed with a cup of milk or hot chocolate.
Snickerdoodles and sugar cookies are popular choices for holiday baking. But you won't get me to say which is the most popular cookie. They are both fantastic and have a place in your festive dessert rotation.
When to Choose Each Cookie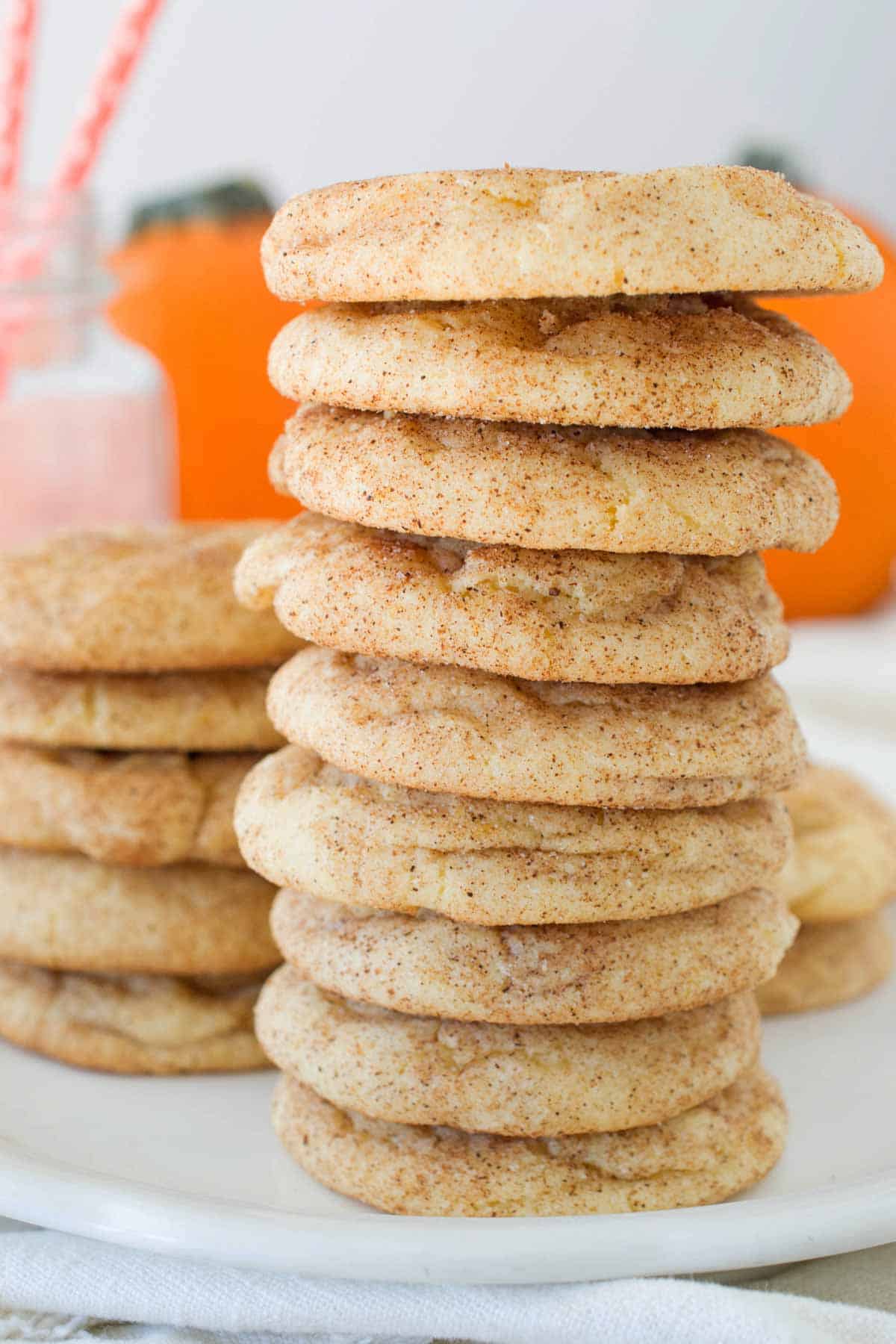 Which cookie you choose is based on personal preference, ingredients on hand, and time available to bake. Here are some suggestions based on my experience baking both varieties of cookies.
Choose chewy snickerdoodles when you want a quick and easy cookie option. They require less time to make with a simple scooping and coating process.

And after being baked, they are ready. No decorating required. Though if you make drop sugar cookies, they don't need decoration either.
Opt for soft sugar cookies when you have more time and want to engage in creative cookie decorating. They are incredibly customizable! Cut them in any shape and use a variety of frosting flavors, colors, and toppings.
If you are out of cream of tartar, classic snickerdoodles might be out of the question. Unless you make baking powder snickerdoodles (not considered the classic recipe). But it is my personal favorite, and it always gets rave reviews.
Regular sugar cookies require more ingredients if you plan to decorate them. You may want to avoid these cookies if you are out of sprinkles or other decorations. Grab the ingredients you need so you are ready next time.
Select a traditional sugar cookie if you prefer a versatile base that can be adapted for different occasions and decorations, allowing you to showcase your artistic skills.
Snickerdoodles are better for outdoor holiday gatherings, like hayrides or caroling. Frosted cookies might be messier.
A classic sugar cookie is an excellent choice for events where personalized cookies are desired, such as birthdays, weddings, or themed parties. You can be more creative with unique designs to match the occasion.
How to Store the Cookies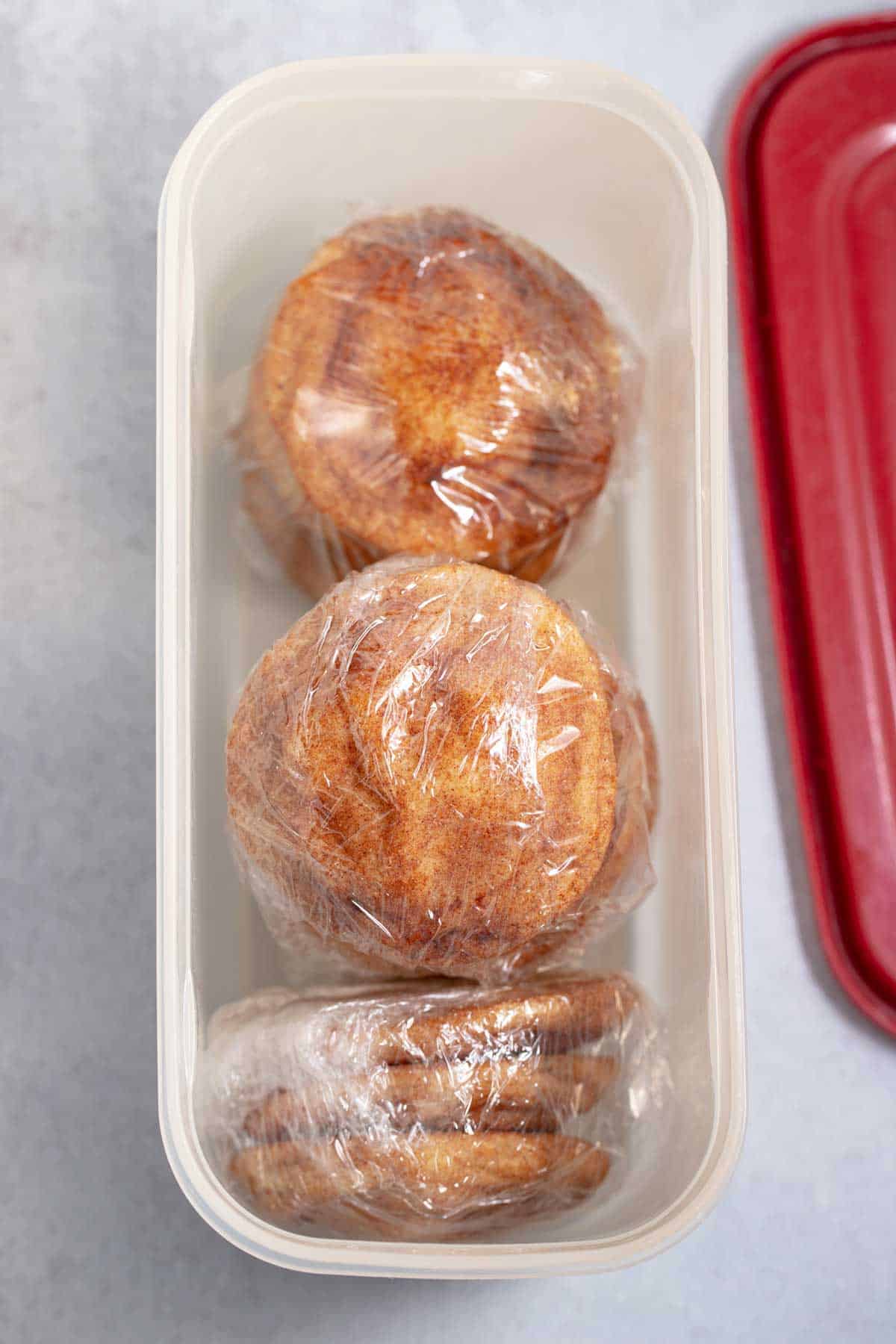 Proper storage is critical to keep your snickerdoodle cookies irresistibly soft, chewy, and flavorful. After baking, cool the cookies on a wire rack until they reach room temperature.
Once cooled, place them in an airtight container or a resealable plastic bag. This will keep your chewy cookie chewy and fresh for days.
If warm cookies are stored in a lidded container, trapped moisture may cause condensation. Even a little bit of moisture can lead to soft, soggy cookies.
And trapped moisture can create an environment that promotes the growth of mold. No thank you. To keep your perfect snickerdoodle cookies perfect, cool them before you store them.
The same instructions apply to a drop-style chewy sugar cookie. Cool them thoroughly and store them in an airtight container.
Rolled and decorated sugar cookies need to be stored differently. If you decorate with royal icing, the cookies can be stacked in an airtight container when the icing hardens and dries.
However, if your favorite cookies are decorated with buttercream, stacking them will smear the frosting. Instead, use a wide, thin storage container so you don't have to stack them.
You can also use a lined baking sheet covered in plastic wrap to store them.
How to Freeze the Cookies
Chewy snickerdoodle cookies and drop sugar cookies are easy to freeze. To prevent them from sticking together, flash freeze them before the final freeze. Here's how:
Freeze the cookies on a cookie sheet lined with parchment paper for one hour. This is called flash freezing.
Then, store the cookies in an airtight freezer container for up to six months. Now none of the cookies stick together. And you can pull out one thick cookie at a time.
Fortunately, you can freeze rolled, frosted sugar cookies the same way. Freeze them for one hour or until the frosting has hardened. Then you can stack them in a container before freezing them.
Pull out a single cookie whenever the craving hits. You'll have the perfect cookie when it thaws. No smearing, no mess.
Frequently Asked Questions
Is a snickerdoodle a drop cookie?
A snickerdoodle is a type of cookie known as a drop cookie. Drop cookies are scooped and plopped on a cookie sheet to bake. They are not rolled (with a rolling pin) or shaped.

They can be scooped with a cookie scoop and rolled into a ball (with your hands) before being coated with the cinnamon-sugar mixture. However, this does not change them from being a drop cookie.

Is a snickerdoodle a molded cookie?
Snickerdoodles are not molded cookies. They are not formed into shapes before being baked.
Are snickerdoodles just sugar cookies with cinnamon?
Drop sugar cookie recipes are the most similar to snickerdoodle recipes. Sugar and snickerdoodle cookies are both drop cookies that can be scooped into a ball, set on a cookie sheet, and baked.

However, snickerdoodles have cream of tartar for leavening, which sugar cookies do not. Snickerdoodles are also rolled in a cinnamon-sugar mixture. Drop sugar cookies can be coated with sugar but not cinnamon.

The recipe for rolled sugar cookies differs from that of snickerdoodles. In contrast to softer snickerdoodle dough, the dough for rolled sugar cookies is firmer.

This sturdier consistency makes it easier to roll out, cut into shapes using a cookie cutter, and transfer to a baking pan.

Rolled sugar cookies also don't have cinnamon or cream of tartar. However, sometimes they have a small amount of almond flavoring along with vanilla. Almond extract further separates the taste of sugar cookies from snickerdoodles.
Hungry for More Cookies?
Munch on these treats:
Mini snickerdoodle cookies. Perfect little minis with all the taste. Try them as a garnish on top of a scoop of vanilla ice cream.
Did you like this post? Then let's be social. FOLLOW ME on INSTAGRAM and PINTEREST to keep up with the latest happenings.