Want to know the best bread for burgers? I surveyed 50 burger joints to learn what type of buns were served most often. See the list. Be inspired. You don't have to be stuck with a plain old bun anymore.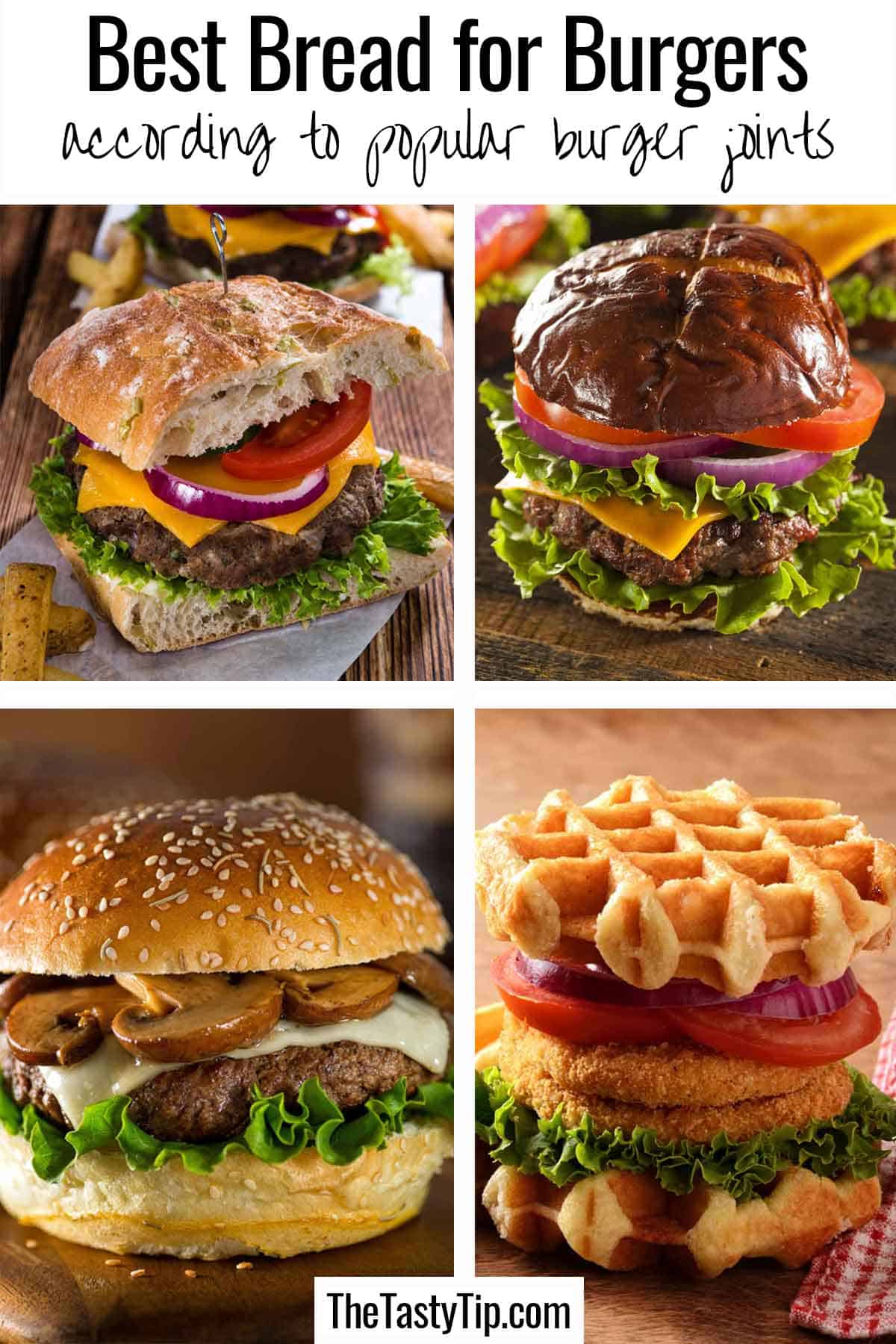 Planning on grilling up some burgers this weekend? If so, you may wonder what the best bread for burgers is.
I researched the top 50 burger joints in the United States to figure out the most popular bread for burgers. The best bread for burgers is a brioche bun, followed by a sesame or plain hamburger bun. Toasting the bun with butter on the grill was the best way to prep the bread before serving it with the burger.
There are plenty of bread options for burgers. Check out this comprehensive list of common and trendy buns.
Whether you prepare beef patties, chicken burgers, or Beyond Meat patties, you will find an ideal bread pairing here.
See other cool serving tips.
Jump to:
What Type of Buns do Popular Burger Joints Use?
This information is based on a survey of 50 restaurants that serve some type of burger. Many places served more than one type of bun. A total of 90 buns were counted from the combined restaurants.
The list of restaurants is at the end of the post.
| | |
| --- | --- |
| | Percentage of Burger Joints Using the Bun |
| | |
| Regular hamburger bun (includes white, wheat, and multi-grain) | |
| | |
| | |
| | |
| | |
| | |
| | |
| | |
| | |
| Flavored hamburger buns (includes chipotle, cheddar cheese, and onion) | |
| | |
| | |
| | |
| | |
| | |
| | |
| | |
| | |
| | |
| | |
| | |
| | |
Restaurants periodically change their offerings. This data is one moment in time.
Brioche Bun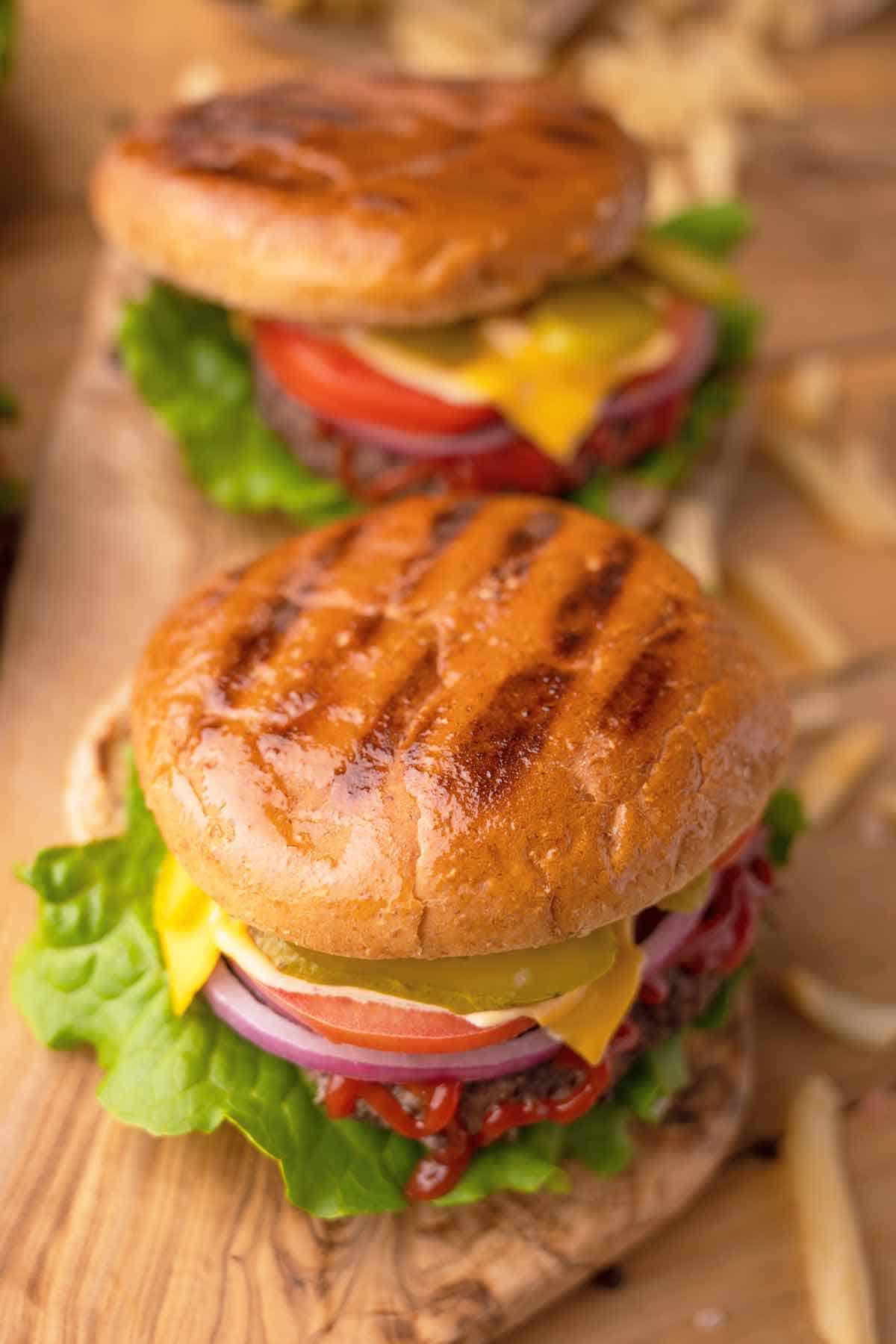 Burgers served on brioche buns are gaining popularity in both fast-food joints AND higher quality restaurants. Over 21% of the restaurants I studied served at least one burger sandwich on a brioche bun.
The slightly sweet brioche bread compliments the savory burger and all its fixings. They are the best burger buns when they are toasted first.
As you would expect, most restaurants toast the buns a golden brown before serving guests the perfect burger. I highly recommend doing the same. The sandwich will taste as if it came from a 5-star restaurant.
Sesame Seed Bun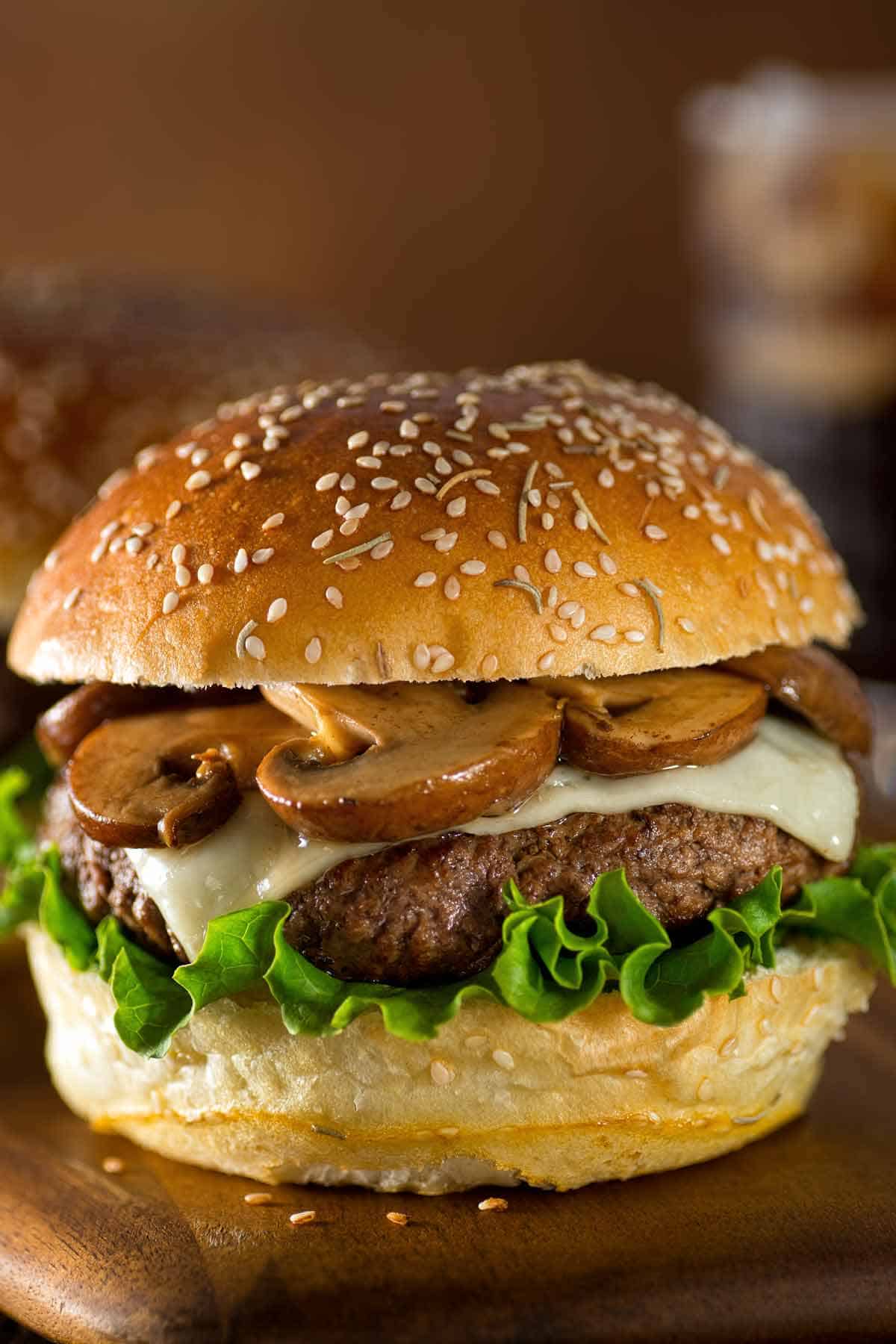 You weren't far off if you thought the sesame bun would win as the most common bread for burgers.
Most McDonald's hamburgers come on a sesame seed bun. And since McDonald's was the leading burger chain for years, you may have visited them a time or two.
Many bread companies offer a sesame seed bun. Though not as common on the grocery store bread aisle as plain buns, you should still be able to easily get your hands on a package.
Warm these great burger buns on the grill before building your hamburger.
Gluten-free Bun
Don't overlook gluten-free buns for your gluten-sensitive guests. Many restaurants offer the choice of a gluten-free bun. (Though often with a surcharge.) Culver's, Ruby Tuesday, and TGI Friday's are a sample of the eateries that cater to the gluten-free crowd.
Here are some of the best gluten-free hamburger bun brands to try:
Udi's gluten-free hamburger buns. Buy here.
Canyon Bakehouse gluten-free buns. Buy here.
Traditional Hamburger Bun
You might call them a plain bun or classic bun. Both terms describe the most unassuming bun for your burger.
Included in this category are:
Almost every fast-food chain will offer its version of plain buns. And it is usually unremarkable unless they do something to it first.
Classic hamburger buns are the easiest to find in the grocery store. But they can degrade your sandwich unless you doctor them up a bit.
Smashburger toasts their buns. Culver's brushes their buns with melted butter before toasting them. And Sid's Diner on Route 66 toasts their buns on the same grill the burgers were just cooked on. Yum!
Potato Buns
If you want to try a potato bun with your hamburger, you are in the company of Shake Shack, Carl's Jr., and Hollywood Burger.
Potato buns can be made with potato flour or mashed potatoes. They are light and soft with a mild potato flavor. Try them with chicken burgers or beef patties.
Buy potato buns here.
Lettuce Wrap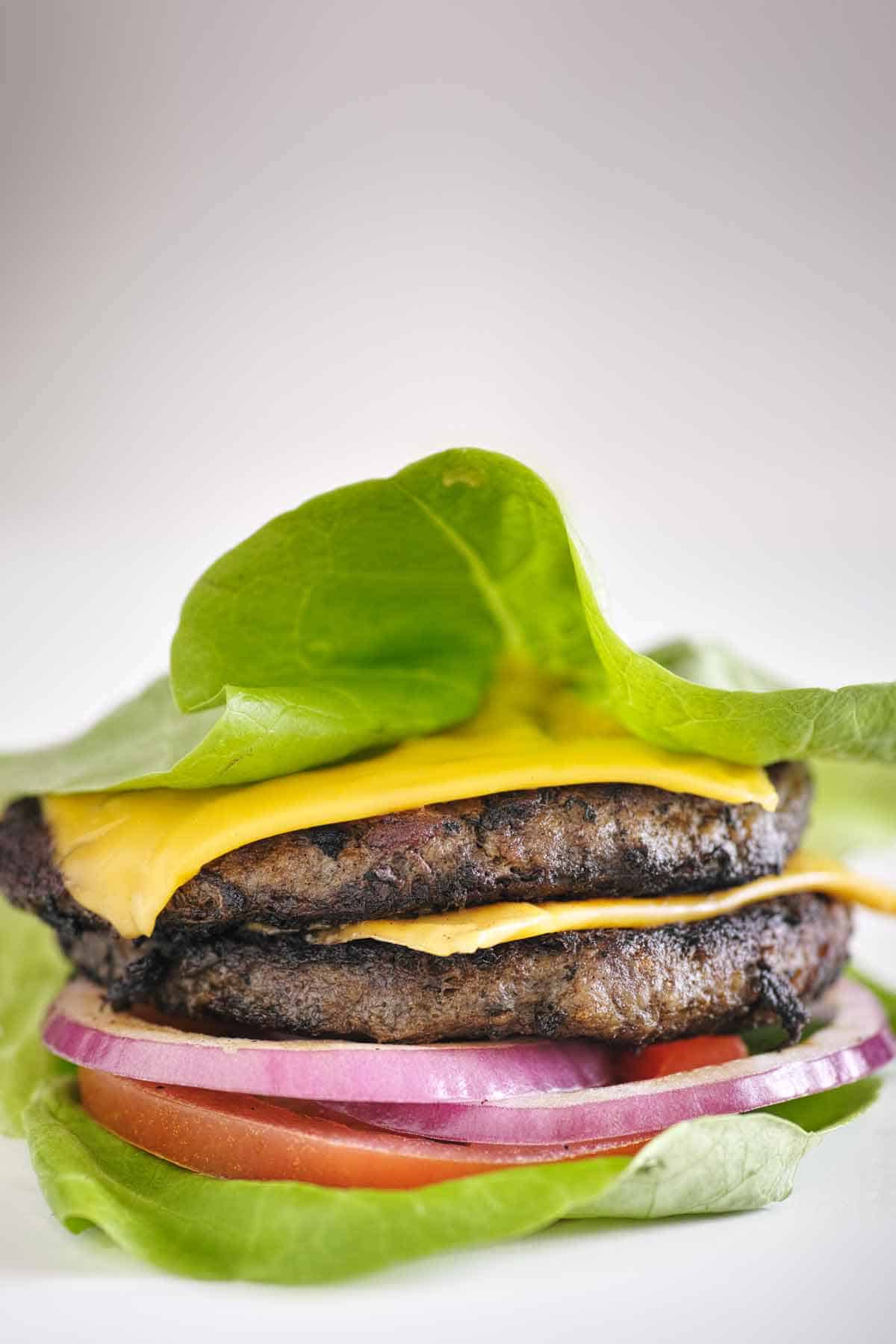 Ok, you're right. Lettuce is not a bread. But I had to include it since several restaurants offer the option to swap out the bun and replace it with lettuce.
Fatburger and Freddy's Frozen Custard give you that choice. And at Plant Power Fast Food, you can get a cabbage leaf instead of a bun.
Instead of trying to wrap a hamburger, take two lettuce leaves and sandwich the meat in between them.
Sourdough Bread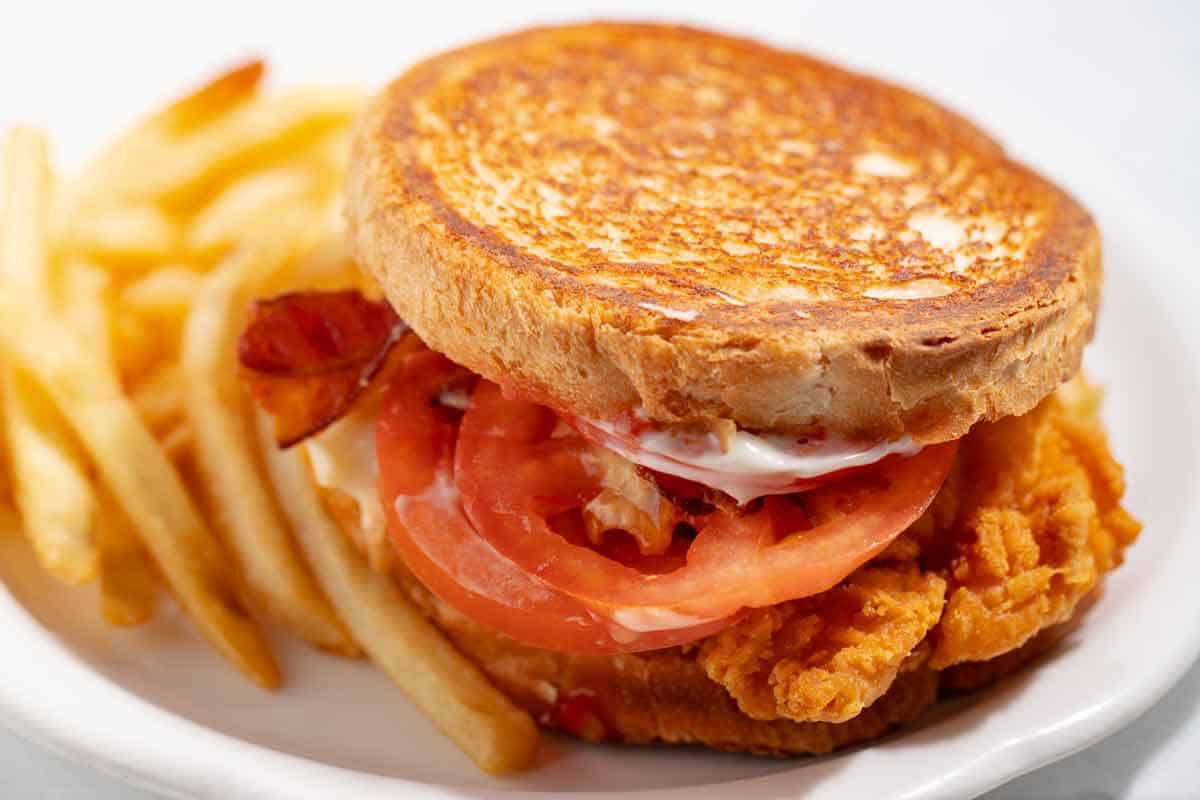 An alternative to a bun is two slices of bread. Sourdough bread is an excellent choice for a burger.
Jack in the Box, In-N-Out, and The Habit offer burgers with sourdough bread. Though sometimes, it is a limited time offer.
The sourdough bread is round to fit the shape of the hamburger. But if you make your own sandwich, consider shaping the meat into a square before cooking it. Then the meat will match your sourdough bread.
Sponge-Dough Bun
A sponge dough bun is made with fermented dough. Flour, water, and yeast are combined and then allowed to ferment for several hours.
After the fermentation, the rest of the ingredients are added, and the dough gets mixed. Finally, it is proofed and baked.
The result? Soft burger buns with a fine grain, soft texture, and moist mouthfeel. In 'n out, Culver's, and Fatburger all use sponge dough to make their perfect bun.
It may be hard to find sponge-dough buns in the grocery store, so make your own.
Texas Toast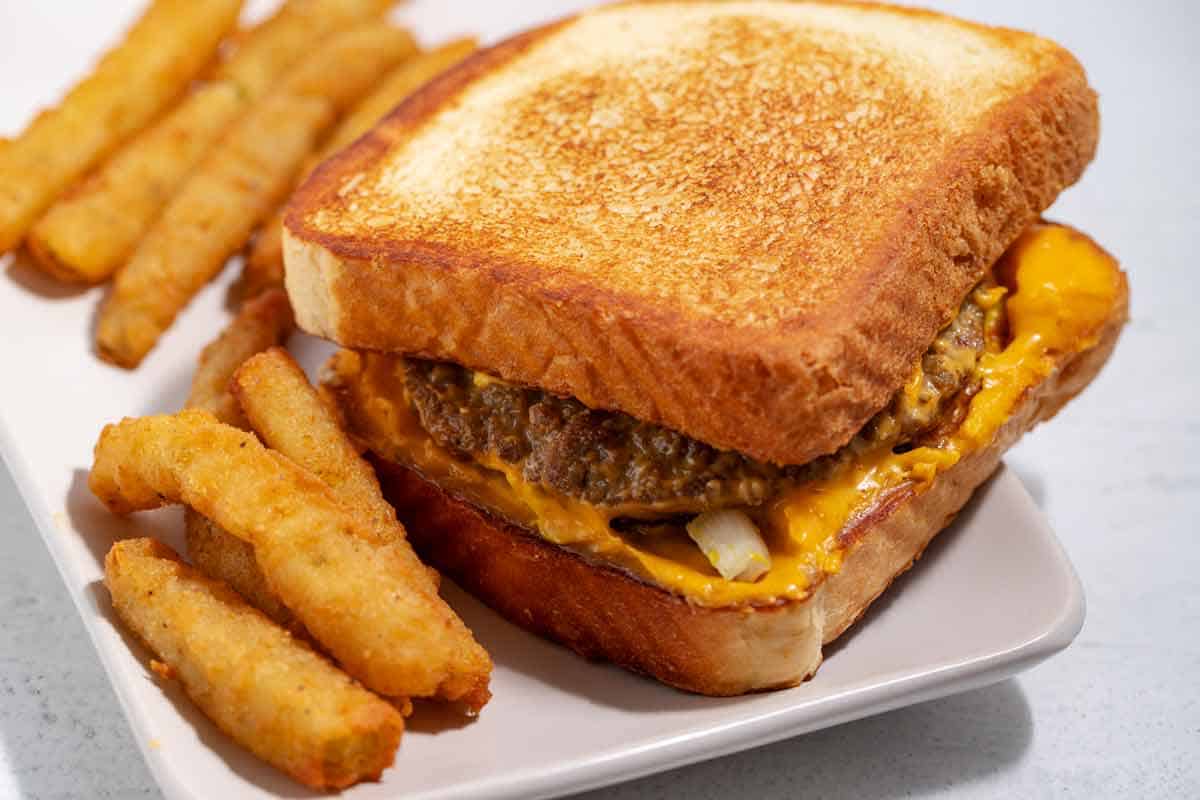 Ready for another sandwich bread alternative? Cut thick slices of white bread to make a Texas toast bun.
If you serve your juicy burger over Texas Toast, you will mimic Ruby Tuesday's hot mess loaded burger. Melted, topped, and drizzled, the sandwich proves a massive burger can be open-faced.
Forget the buns. Use thick 'ol Texas toast instead.
Sonic also periodically serves their simple burgers on Texas toast.
Making soup this week? Check out the best bread to serve with soup. You will love all the ideas.
Pretzel Bun
The first time I saw a sandwich on a pretzel bun, it was an Arby's roast beef sandwich. But that isn't a burger, so should you combine a pretzel bun with a hamburger?
Rehab Burger Theory, Plan B Burger Bar, and Emily Burger each serve a hamburger on a pretzel bun to rave reviews.
Give pretzel buns a chance. They may permanently take the place of regular hamburger buns in your house.
Challah Bun
Buffalo Wild Wings serves their burgers on a challah bun. Will you try it?
Challah buns are rich, sweet, and soft. The bread is typically braided before it is baked, so it has a unique top.
The flavorful bun is an excellent backdrop to all sorts of burger fixings like guacamole, bacon, mushrooms, and onions. You can even sandwich a black bean burger with it.
Kaiser Roll
Kaiser buns are oversized round crusty rolls. They are a great bun for hefty burgers with a lot of toppings.
The bun won't tear. And you don't have to worry that the meat juices or sauce will turn a kaiser bun soggy. It can stand up to anything.
So, pile the extras onto your thick burger.
Biscuit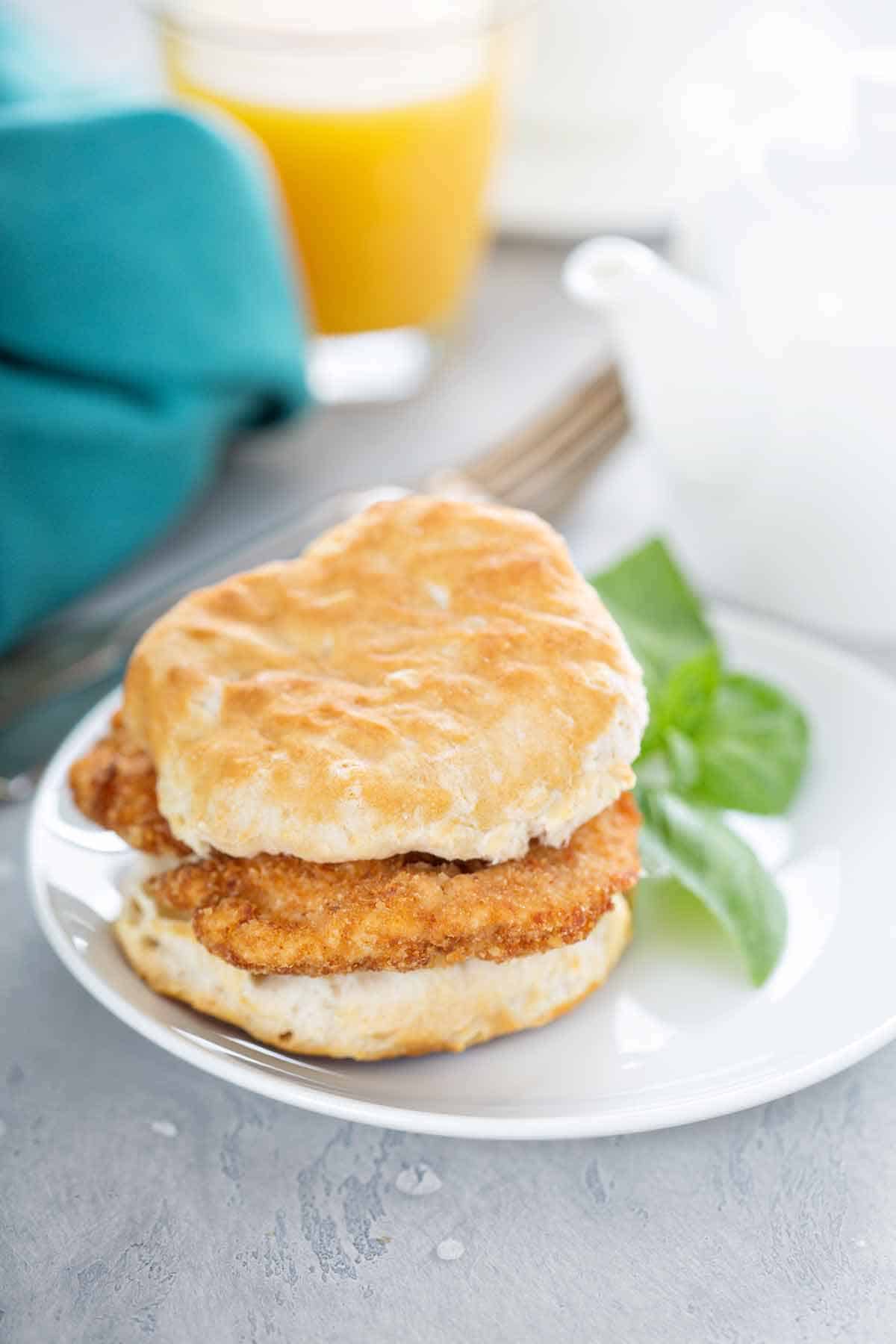 Biscuits are great for chicken burger sandwiches. And for sausage burger sandwiches. Using a biscuit may be a good idea for you if you are looking beyond a beef patty.
Make a breakfast burger using biscuits made from pancake mix. Quick, easy, and unforgettable.
Slider Bun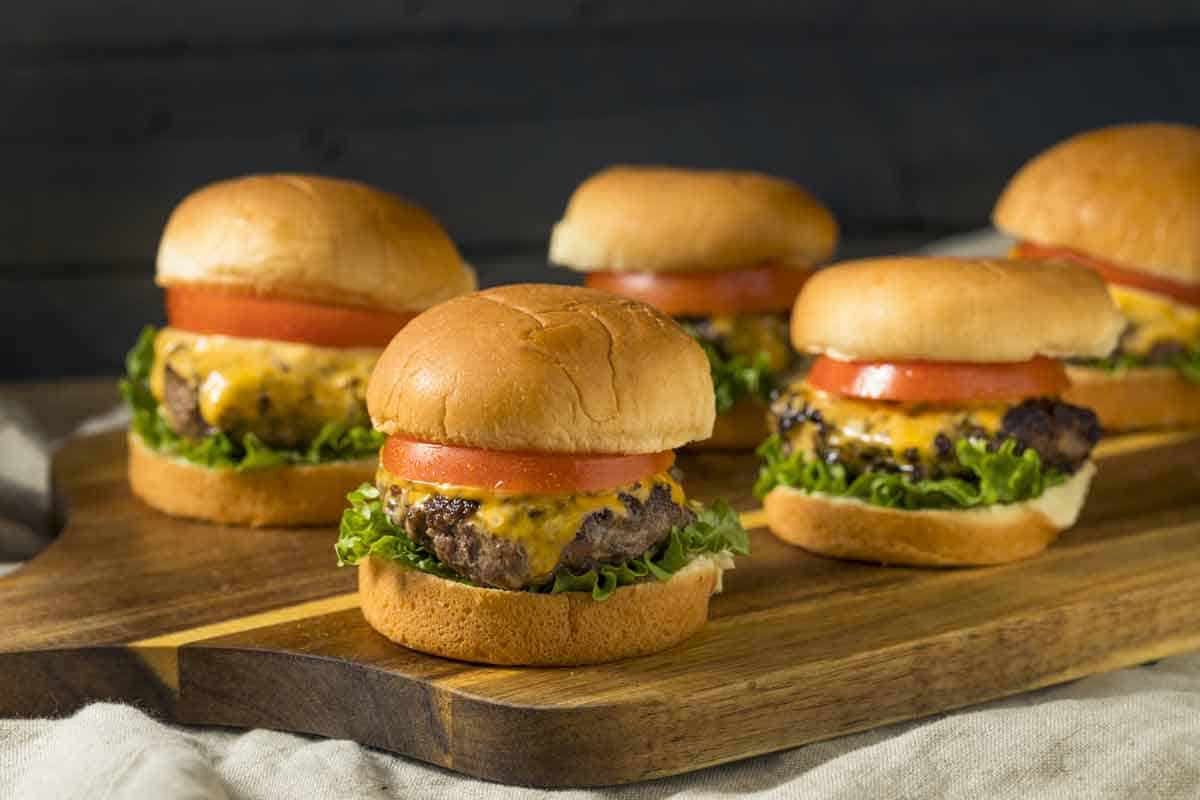 White Castle is a burger joint that has been around for over 100 years. They sell small burgers on a slider bun. What an amazing hamburger bun for appetizers!
If you serve small hamburgers, consider using a slider bun. Sliders are an easy and filling appetizer, perfect for game day.
Are you serving hot sliders? Melt a little butter, brown sugar, and mustard together. Brush it over the slider buns and sprinkle with poppy seeds before baking. Boring bun eliminated!
Cheddar Cheese Bun
A cheddar cheese bun is for the cheezy people in the crowd. If you can't get enough cheese on your burger, bake some into your bun of choice.
Culver's uses a cheddar cheese bun with their Wisconsin Big Cheese Pub Burger. A sandwich that is also topped with three kinds of cheese.
You will have to make your own cheese bun for your meal since they can be hard to find in the store.
Rye Bread
Do you think of rye bread when you think of hamburgers? Culver's does when they serve their Wisconsin Swiss melt. Beef, grilled red onions, and Wisconsin Swiss cheese on toasted rye bread.
They use round bread to match their beef patty. But you should form your raw meat to go with the shape of the bread you have.
Chipotle Bun
Want to take your hamburger up a spicy notch? Then try a chipotle bun. You can't find these buns in a store.
They must be custom-made. Just ask Smashburger. They use a chipotle bun for their Colorado burger with pepper Jack cheese and grilled Anaheim chiles.
If you want to make a chipotle bun, combine the flavor of smoky chipotles with brioche dough.
Sweet Hawaiian Buns
Use Hawaiian rolls if you want slider burgers for the big game on a sweet bun. They are the best buns for a slider.
All kinds of meat taste great with these buns. Not only beef but chicken and plant-based burgers too.
Onion Bun
Onion buns are one of the only flavored buns you can find in your grocery store. Pepperidge Farm sells them. This is the first flavored bun I ever tried with a hamburger.
The onion roll used to be oversized, but they are just a regular bun size now.
English Muffins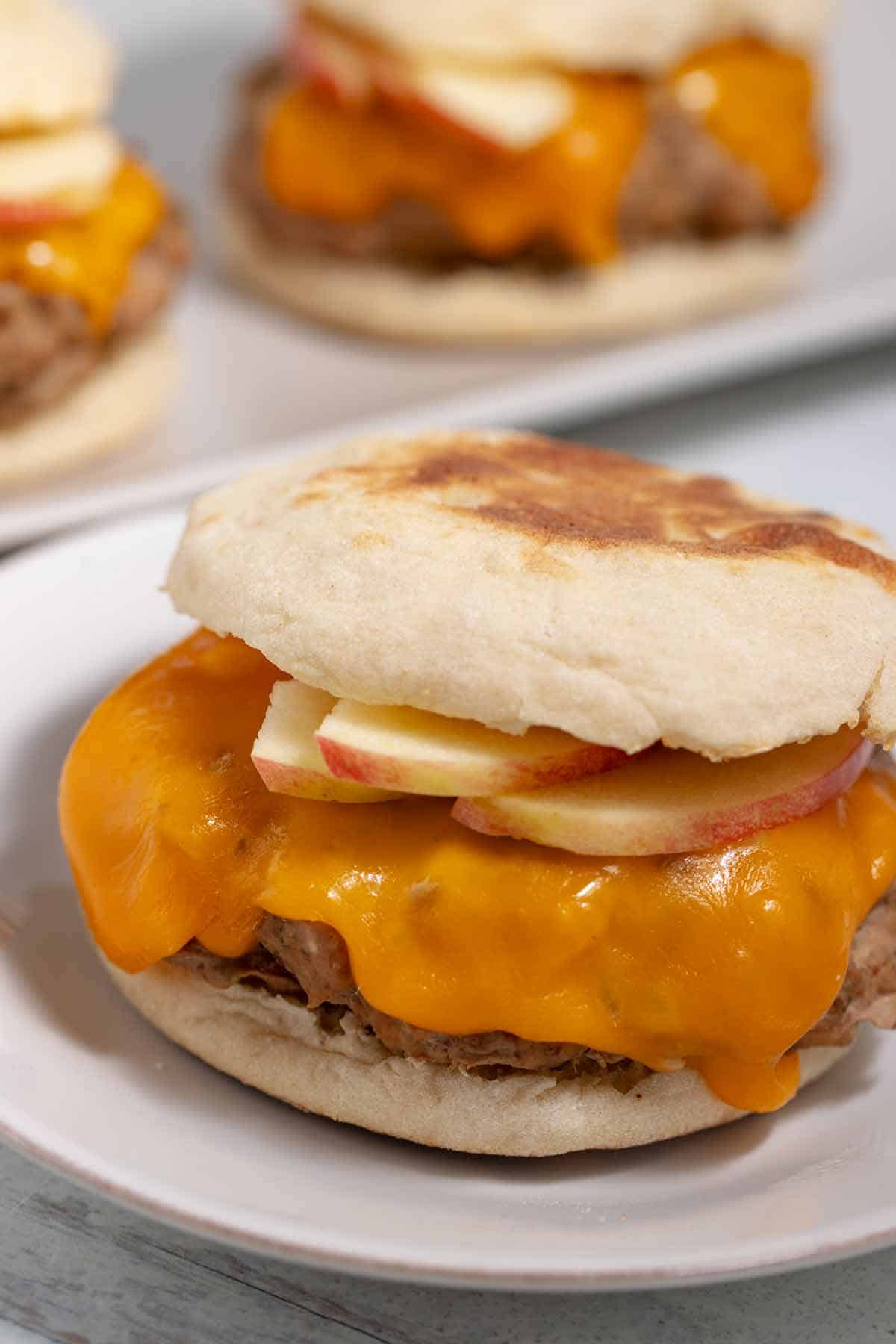 Maybe you think of English muffins as breakfast food. But they are my favorite bread to serve with turkey burgers.
There is something about turkey burgers, cheddar cheese, and thin apple slices stuffed between a toasted English muffin. Drizzle on some Dijon mustard, and you are in heaven.
Try it, I tell you. Just try it.
Ciabatta Buns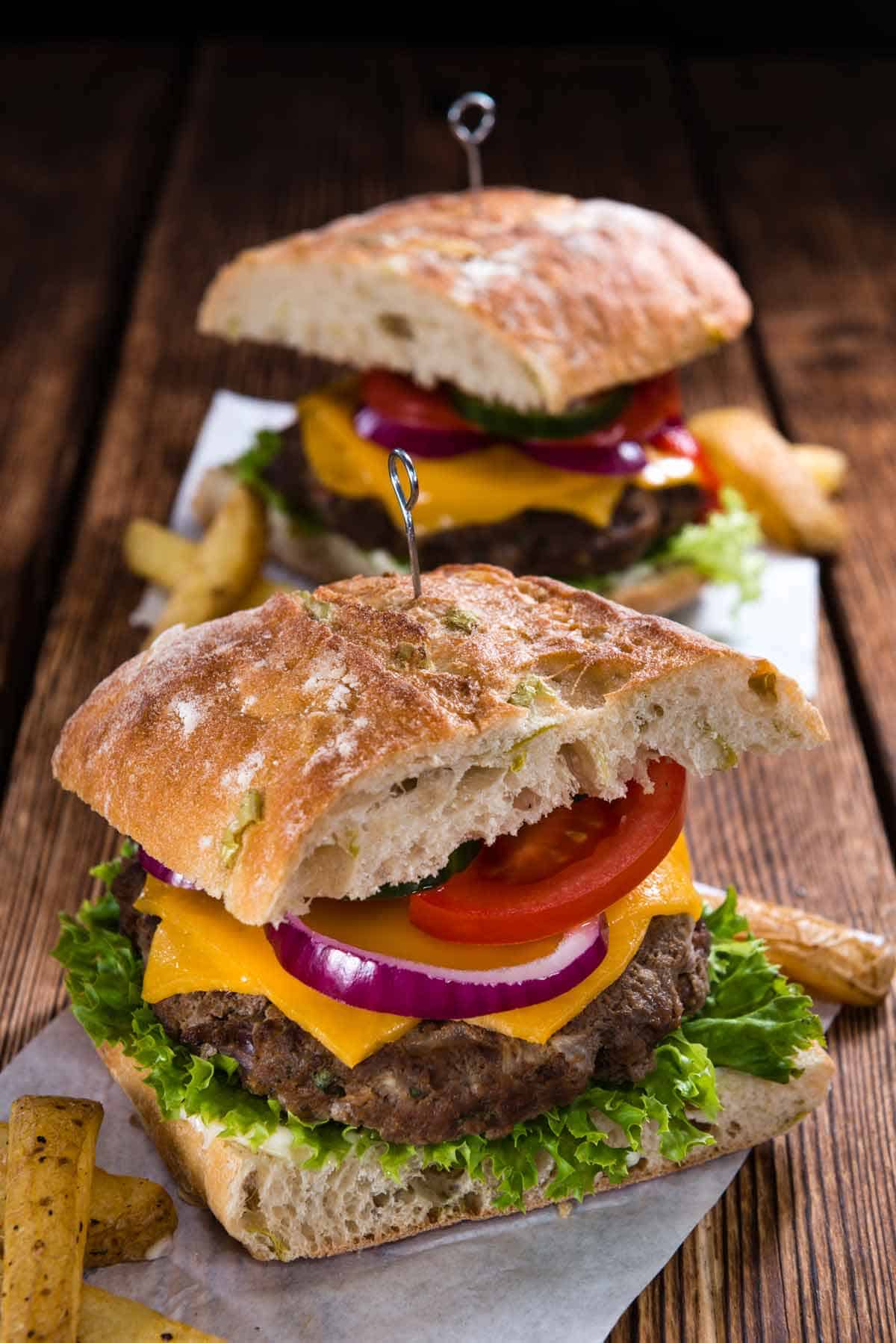 Jack in the Box used to have sandwiches on a ciabatta bun. Some sources say you can still ask them to use the ciabatta instead of the regular bun when you order a cheeseburger. But I haven't tried it.
A ciabatta roll is often square, and it has a hard, crackly, chewy crust with a soft interior. The thick crust of Italian-style ciabatta buns are the ideal burger bun for a hearty burger garnished with hefty toppings.
It would hold up well to multiple patties topped with onions, mushrooms, and bacon. Maybe we can call this the manly burger bun.
Portuguese Style Roll
Portuguese rolls are hard and crusty on the outside and soft and squishy on the inside. Slightly flat with an indentation down the middle, their distinctive shape makes them instantly recognizable.
Honesty, they are best eaten the day they are baked. The sturdy buns are ideal for sausage or beef patties. Plus, all the fixings. Umami Burger uses Portuguese rolls for their burgers.
You will probably have to make your own rolls unless a Portuguese bakery is nearby.
German Rolls
German rolls look a lot like Portuguese rolls. Except they don't have milk or butter in them. They are crusty outside and soft inside, so they can stand up to a bunch of burger toppings.
Bake a German roll recipe and use it with your next burger meal.
Waffles
Chicken and waffles. You know what that is. But how about a chicken waffle sandwich?
Swap out the bun and replace it with two crispy waffles. Waffles are best with chicken burgers or sausage patties.
Milk Bun
A milk bun is a light, airy, soft bread roll with milk, eggs, and butter. It is slightly sweeter than other buns. It is made using the tangzhong method, cooking part of the flour and milk before adding it to the rest of the dough.
Finding milk buns in the store can be challenging, so plan to make your own. I think milk buns are perfect buns for burger sliders.
Bagel Thin
If you want a burger with fewer carbs, but don't want to sacrifice your bread, try a bagel thin. Sometimes they are called a sandwich thin.
Bagel thins have a hole in the center. Sandwich thins don't. Other than that, I think they are basically the same.
A bagel thin is not as soft as bread and not as tough as a bagel. And it is thin. Like, really thin.
They make the best hamburger buns. To use it for a burger, toast it first. Then you will have flavor, texture, and reduced carbs.
Croissant
Plan B Burger Bar has a breakfast burger on a croissant.
Light, flaky croissants pair well with fish, veggie burgers, or sausage. Forget the hearty meat and toppings with this one.
You may also be interested in the best bread for chicken salad sandwiches. Check out all the creative suggestions.
Pita Bread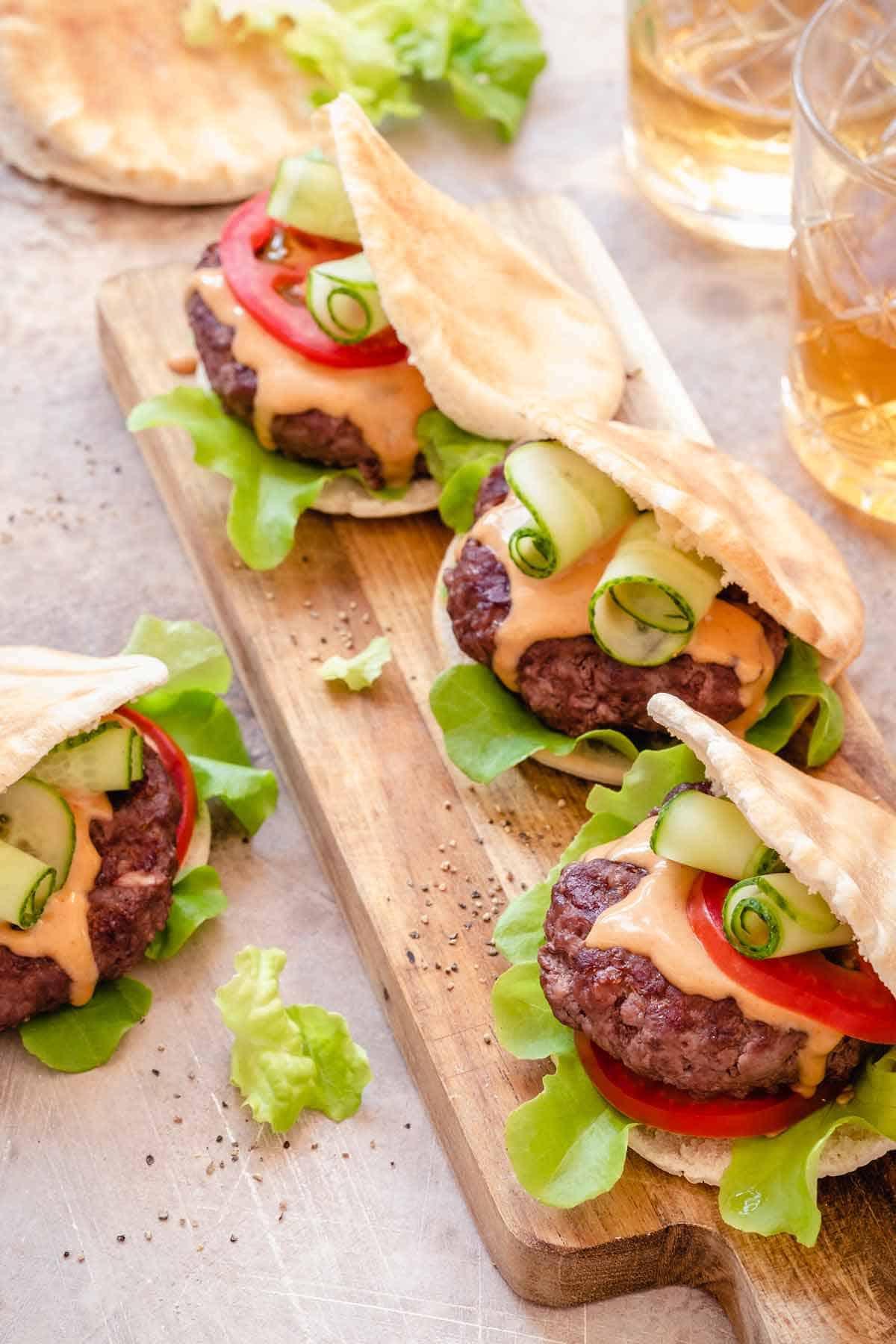 Pita bread, especially homemade pita bread, is a terrific choice for a burger wrap. Veggie burgers are delicious in pita bread.
The nice thing about pita bread is that its pocket holds all your toppings. No more burger mess all over the place. Did the fixings fall off? No worries. Everything is contained.
Naan Bread
Have you tried a naan burger? Instead of a bun, naan bread encases a burger.
Which in this case is a mixture between ground beef and lamb seasoned with garam marsala. This was 5 Napkin Burger's entry into the Most Innovative Burger contest several years ago.
Homemade naan bread is delicious any way it is eaten. So, try it with a burger next time.
You may also be interested in the best rolls for pulled pork sliders or buns for turkey sliders.
List of Restaurants Surveyed for This Article
Now you know all the different types of burger buns you can use for a meat or nonmeat burger.
The most popular burger bun is brioche. Regular white, wheat, or multi-grain hamburger buns are the easiest to pick up at the grocery store.
But you certainly have plenty of other options. Which one will you try? Comment below and let me know your favorite bread for burgers.
Did you like this post? Then let's be social. FOLLOW ME on INSTAGRAM and PINTEREST to keep up with the latest tutorials, favorite recipes, and interesting happenings.