Wondering what the best buns for pulled pork sliders are? Get great ideas for small buns and rolls. Make any homemade roll recipe slider-sized.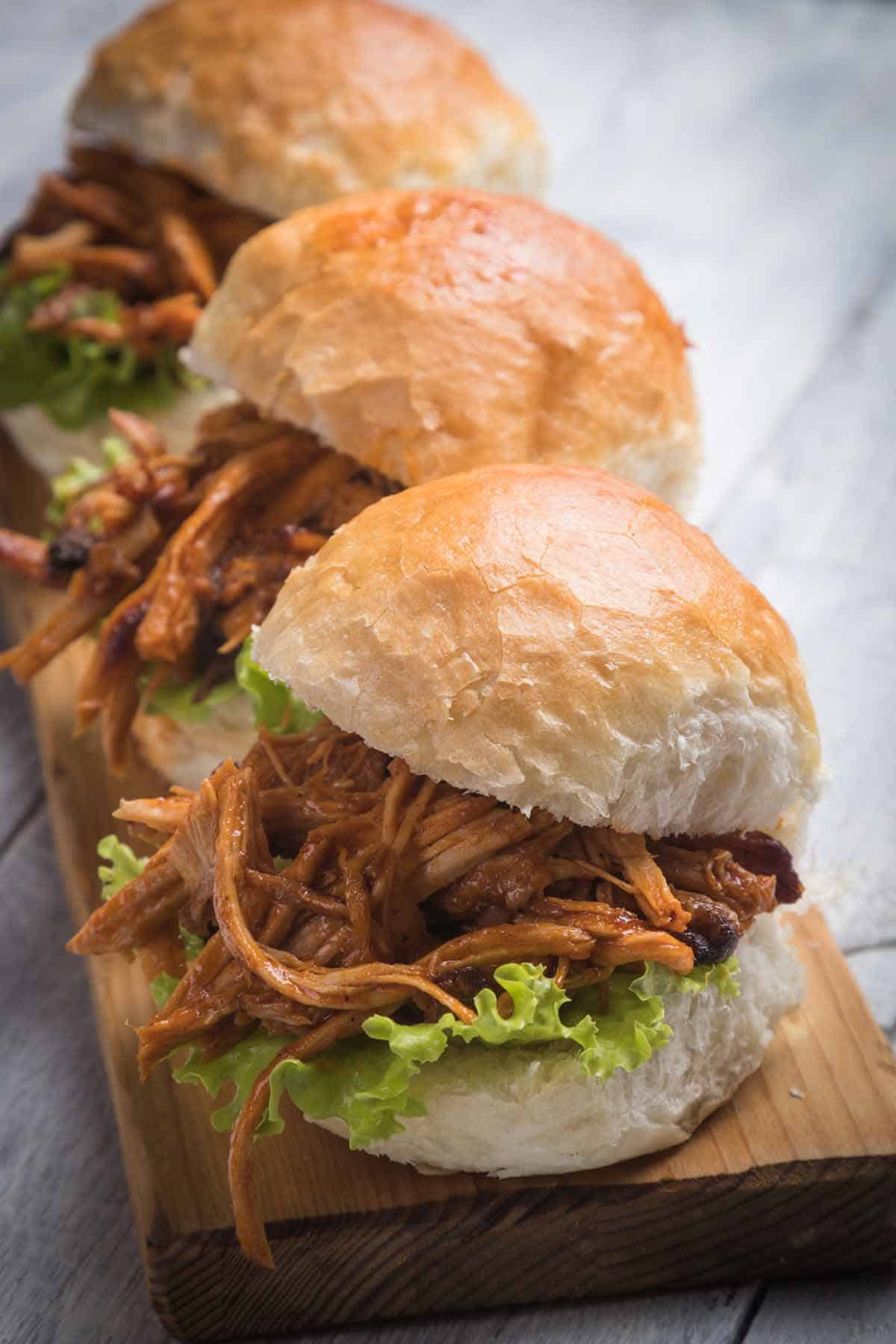 Pulled pork sliders make a popular meal any time of the year. Succulent, juicy shreds of slow-cooked pork topped with pickled jalapenos, shredded cheese, and coleslaw. What's not to love?
But to serve the perfect pulled pork slider, you need to pair it with the best roll. The bun or roll should be the right size, texture, and flavor to complement the pork filling.
What are the best rolls for pulled pork sliders? Choose a small bun with a soft texture, sturdy structure, and delicious flavor for pulled pork sliders. Hawaiian rolls, brioche buns, and white mini burger buns are the most common roll for sliders.
But don't overlook unique breads like pretzel buns or mini waffles that can make an unforgettable slider sandwich.
In this article, you will learn all about the very best rolls for pulled pork sliders. Whether you're looking for a soft, fluffy bun or a crunchy, crusty roll, you're sure to find the perfect bun for your slider.
Hungry for More Bun/Bread Ideas?
Did you like this post? Then let's be social. FOLLOW ME on INSTAGRAM and PINTEREST to keep up with the latest happenings.