Don't mindlessly go with burger buns every time. Get a whole list of the best bread or buns for your sloppy joes and add variety to your meal.
Do you know how to make your sloppy joes stand out? It's all in the buns. So, what is the best bread or buns for sloppy joes?
The best bread and buns for sloppy joes are soft but sturdy enough to hold moist sloppy joe filling without getting soggy and falling apart. Toasted bread adds even more flavor and interest to the sandwich.
Here are the best breads to try. See also helpful serving tips.
Jump to:
Brioche Bun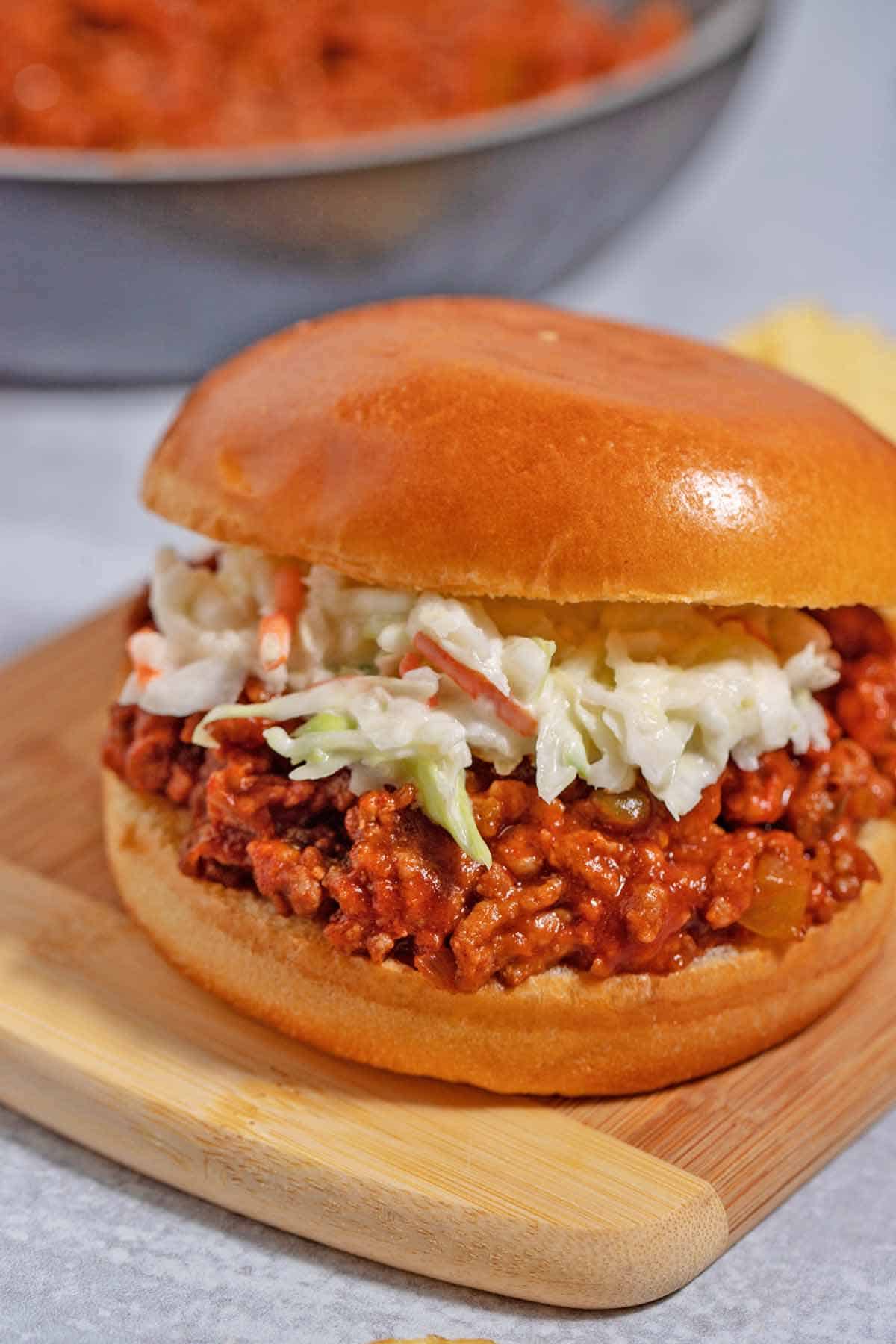 Brioche bread is getting popular. Dare I say trendy? According to the top burger joints, it has become the most popular bun for hamburgers. Sloppy joes are up there too, demanding the same bun.
Soft and sweet brioche buns are perfect for sweet or savory sloppy joes. Toasted buns are always the best. However, the flavor of these buns is so fantastic you might be able to get away with serving them right out of the package.
You may also be interested in how to make Manwich sloppy joes taste better. Doctoring up the recipe with seasonings, add-ins, and toppings makes a HUGE difference.
Hamburger Bun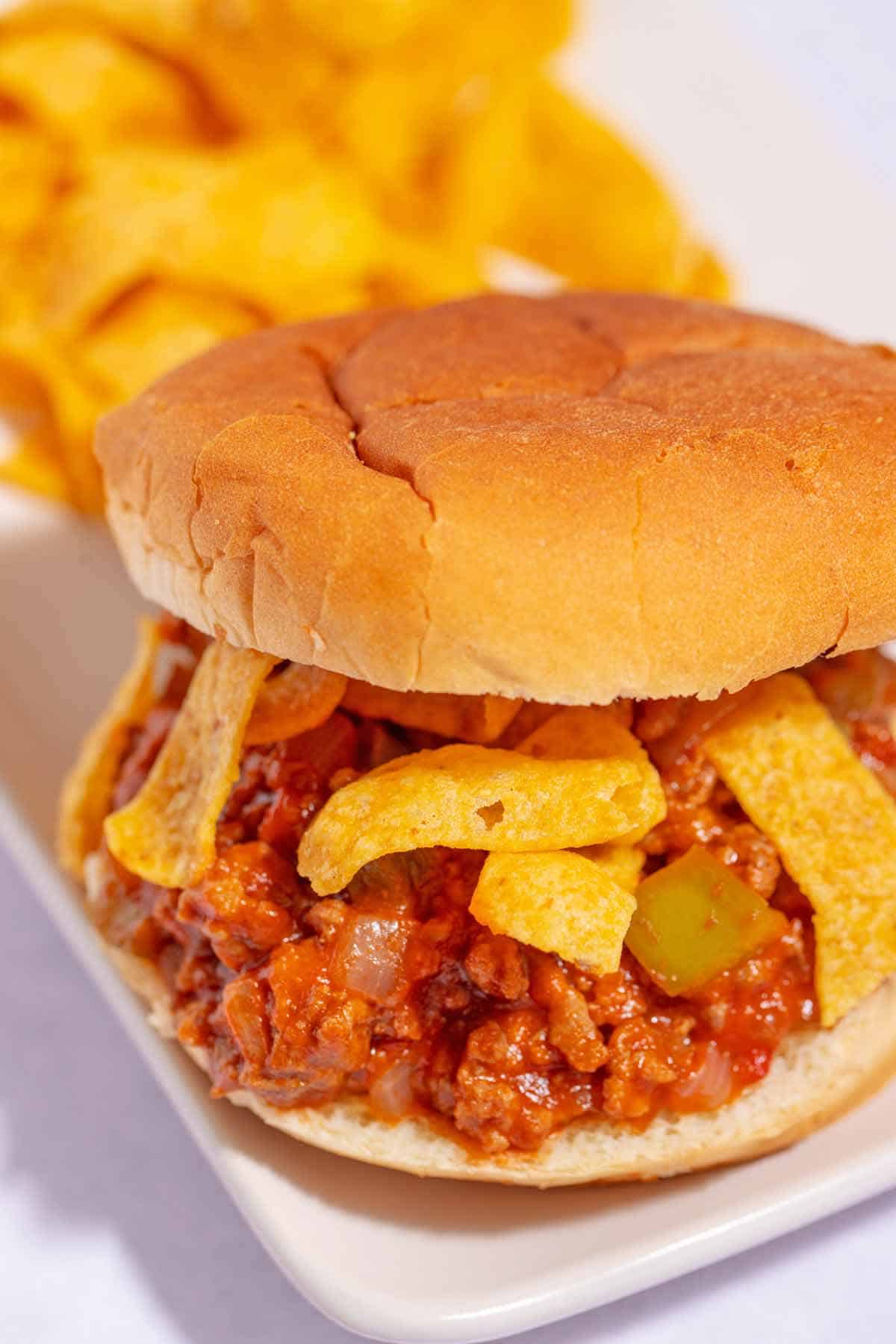 A plain hamburger bun is the easiest to get your hands on. White buns are sold in every grocery store and even discount department stores, like Walmart.
However, they don't do too much to enhance the sloppy joes. Unless they are toasted. Then they bring their own flavor to the party.
Toast them in a skillet, on a grill, in an air fryer, or in the oven. It takes a few extra minutes, but the taste makes it worth the effort.
Here are a few more varieties of the hamburger buns:
Planning a party? Find out how much sloppy joes meat to plan per person.
Sesame Bun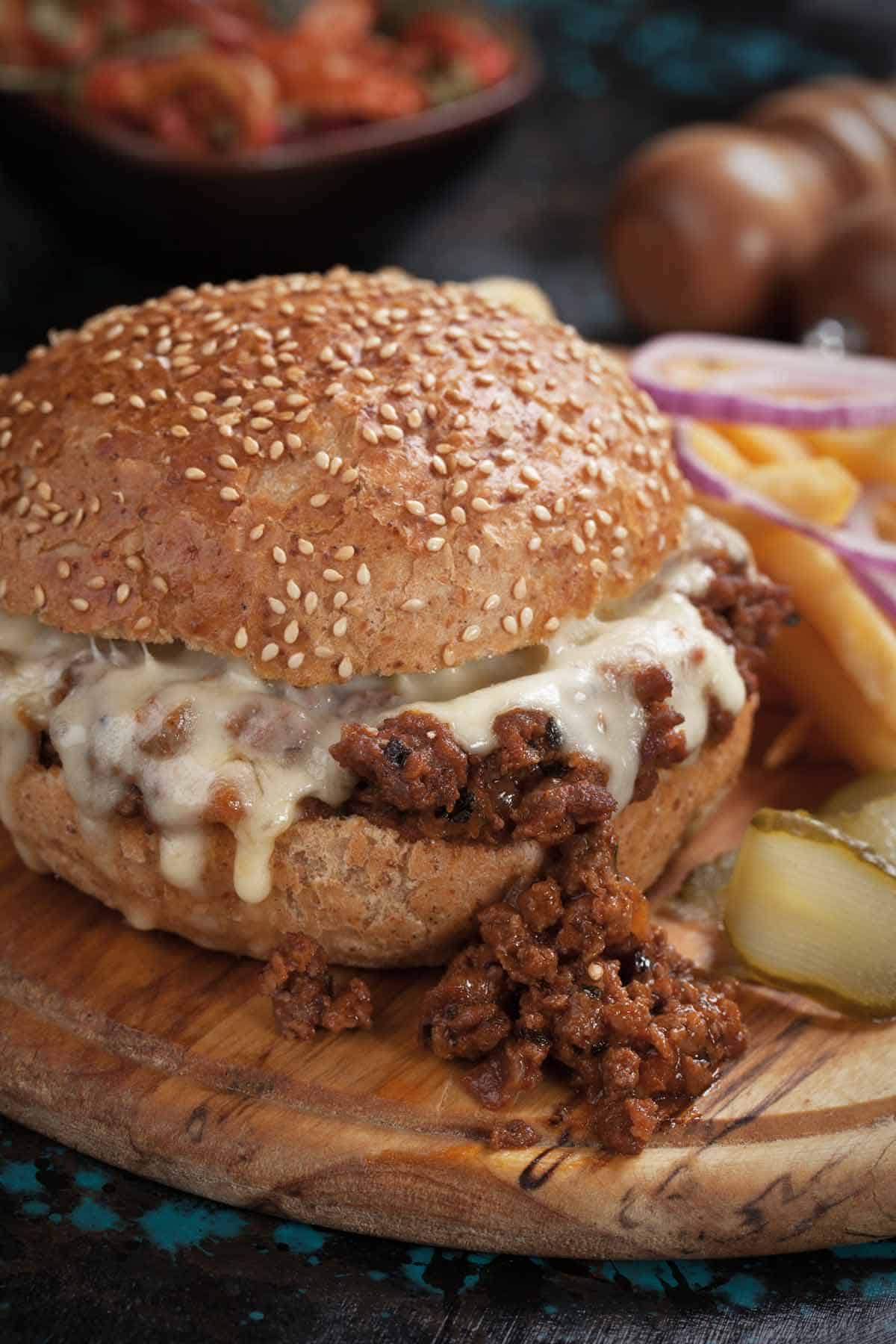 The sesame seed bun is a step above the regular hamburger bun. Although the bun recipe is likely identical (other than the topping), a sesame seed fun feels fancier. Like you took a little extra time to make the meal.
Sesame buns can be found in the grocery store, but they usually aren't taking the prime spot on the shelf. You may have to look a bit.
These sesame-topped buns can also be found at big wholesale stores like Sam's Club and Costco. Since they are sold in big packs, get them there if you are having a big get-together.
Get the best list of sloppy joes toppings. Find great ideas to garnish your sandwich.
Garlic Bread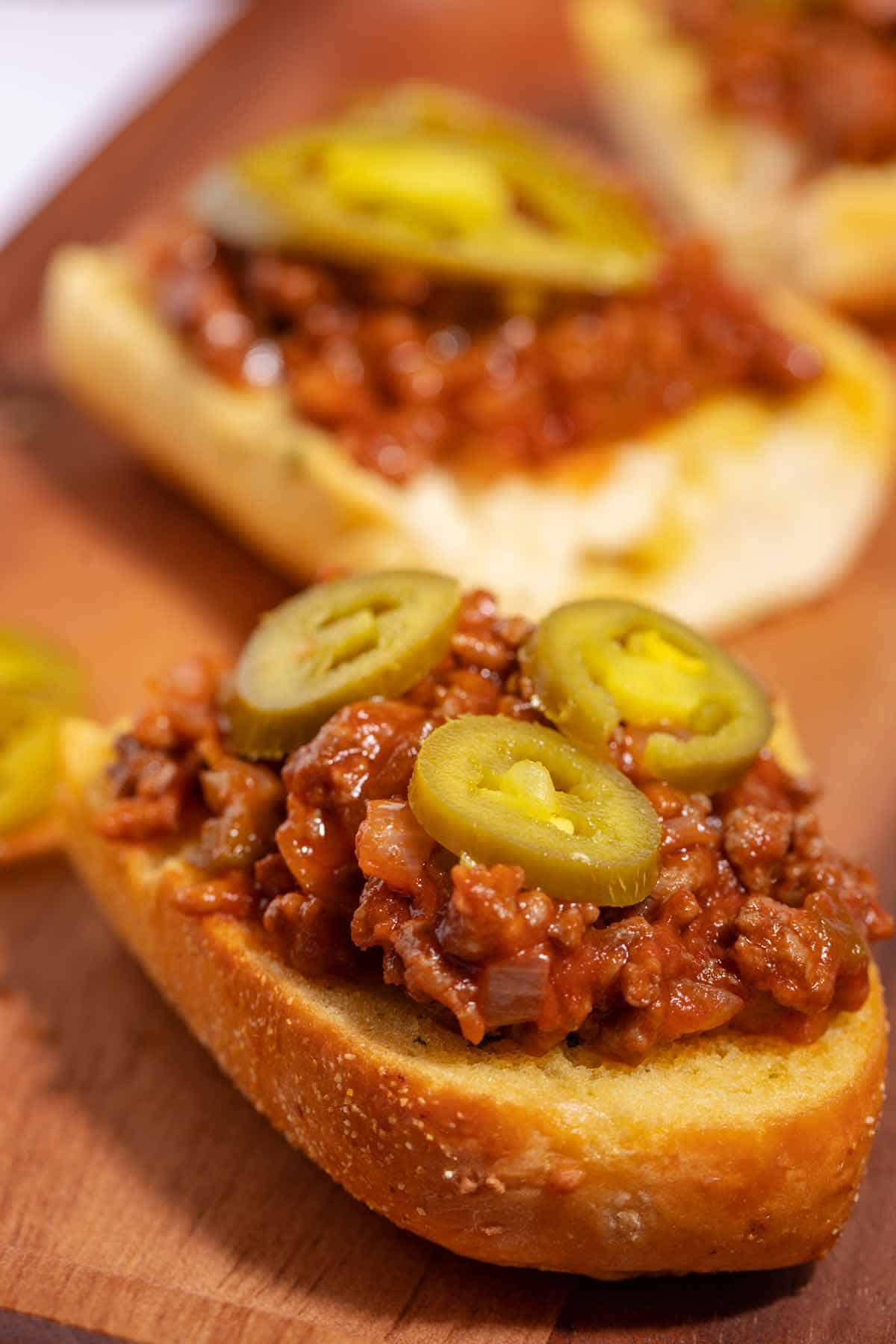 If you are ready to try sloppy joes with a piece of delicious complimentary bread, try them with garlic bread. The warm toasty bread flavored with butter and garlic and topped with sloppy joes will leave you drooling.
Garlic bread sloppy joes are for regular family dinners. Or when you are going solo for your meal.
Use garlic bread to make an open-faced sloppy joe sprinkled with cheese.
Hot Dog Bun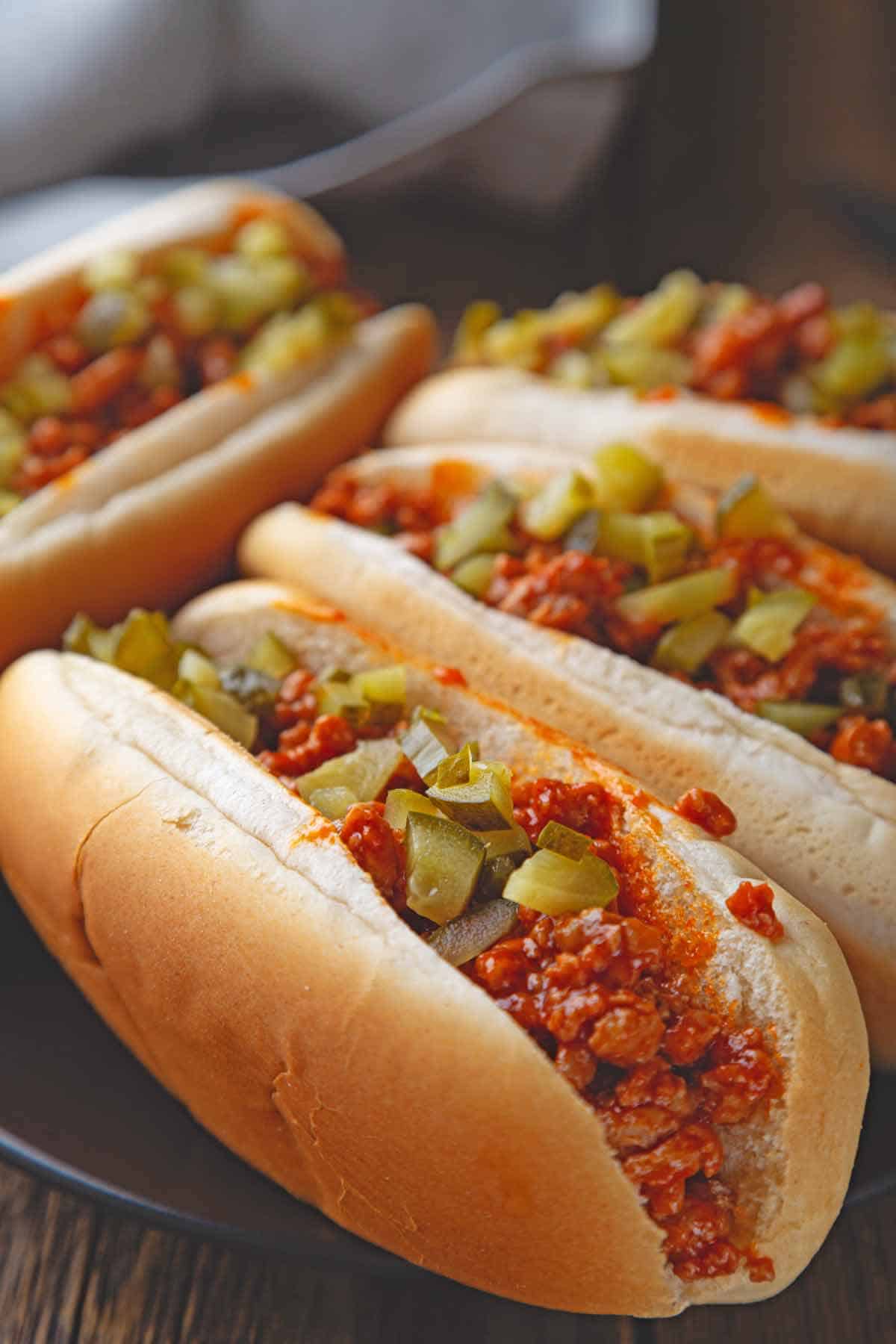 Need a sloppy joe bread that keeps the filling from falling all over the place? A hot dog bun might be your answer.
An open-topped bun is perfect for spooning in the meat mixture. Keep the bun upright, and you will keep your meal intact.
If you don't have an open-topped bun, a regular hot dog bun works too. You just might really think "sloppy" when you eat the sandwich, though.
For the best flavor, look for brioche hot dog buns. They are a bit pricier, but the taste is worth the cost.
You will love this list of the best side dishes to serve with sloppy joes. Salads, pasta, veggies, finger foods, and desserts all made the cut.
Hawaiian Bun
Sloppy joe sliders. Now that sounds like a game-day appetizer.
Hawaiian buns are the perfect snack size for parties, after-school munchies, or side dishes. Warm the buns in the oven for 5 minutes, and then stuff them with sloppy joe meat.
Hoagie Roll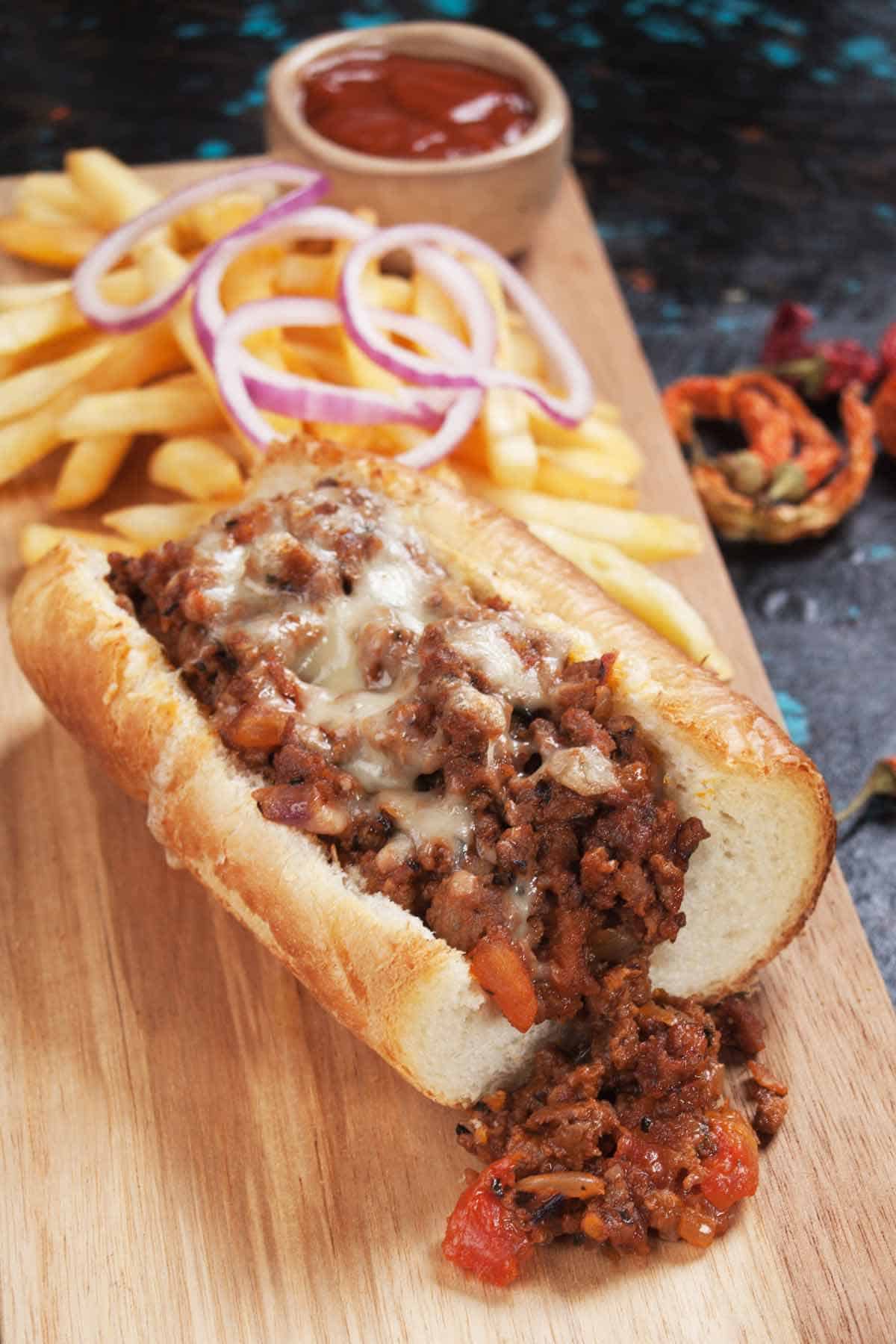 If you like the shape of the hot dog bun, but want a larger, sturdier bread, turn to the hoagie roll.
You will like the hoagie's size, shape, and ability to hold the sloppy joe meat. Throw the Fritos and pickled jalapeno toppings onto your sloppy joe hoagie.
Got leftovers? Learn how long sloppy joes last in the fridge and freezer. Plus, get tips to keep them warm and safe at a party.

And with those leftovers, make tasty, creative sloppy recipes.
Onion Hamburger Bun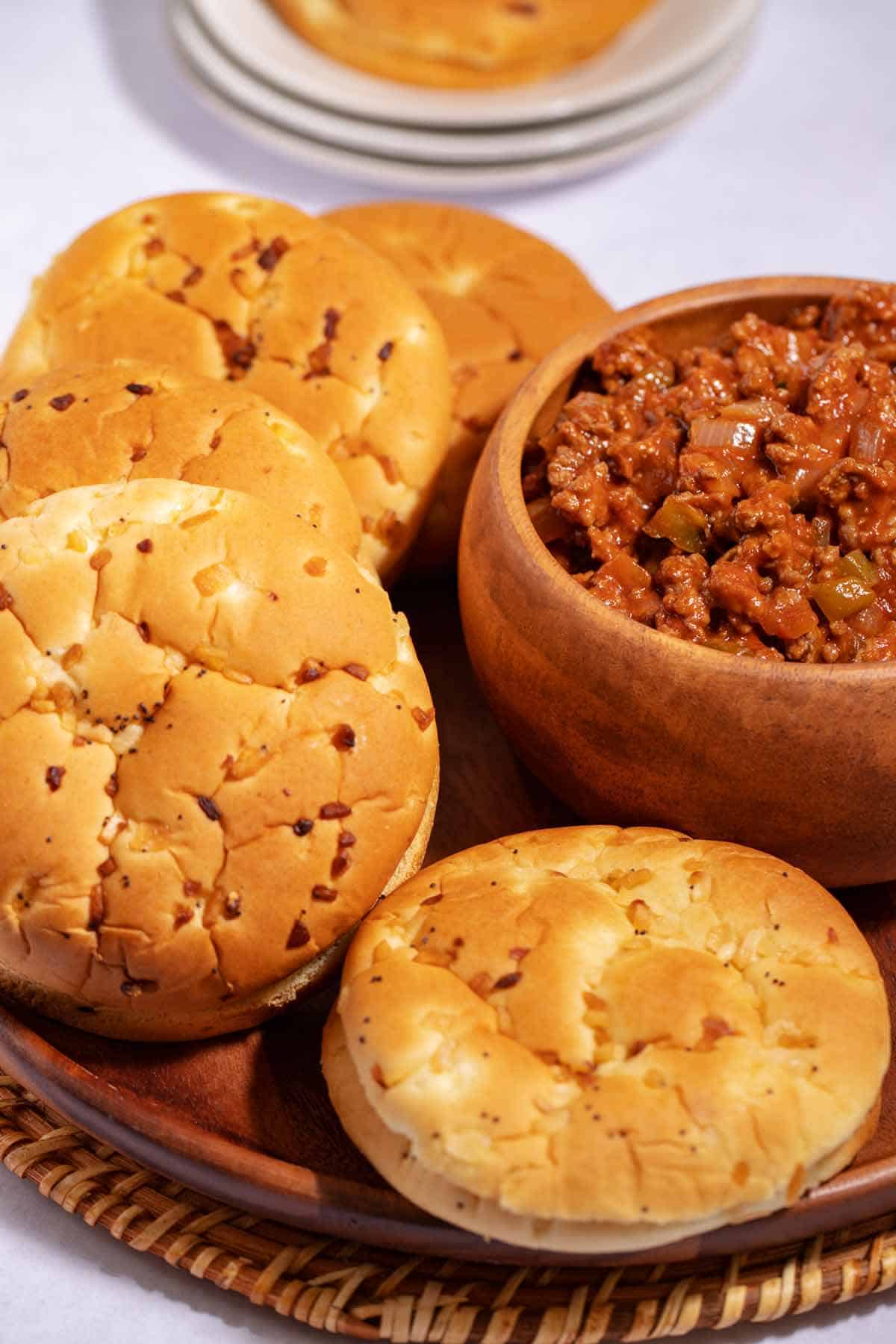 An onion bun is a standard sandwich bun sprinkled with onions and (sometimes) poppy seeds before being baked. The toppings bring in the right flavor mix to enhance the taste of sloppy joes.
Pepperidge Farm and Aunt Hattie's are two brands that sell this flavored bun. They aren't always stocked in every supermarket but grab a bag or two if you find them.
Ball Park everything buns are another flavored bun you may be interested in trying. These buns are topped with the everything bagel mix. You know, the one with sesame seeds, poppy seeds, dried garlic, and dried onion.
Texas Toast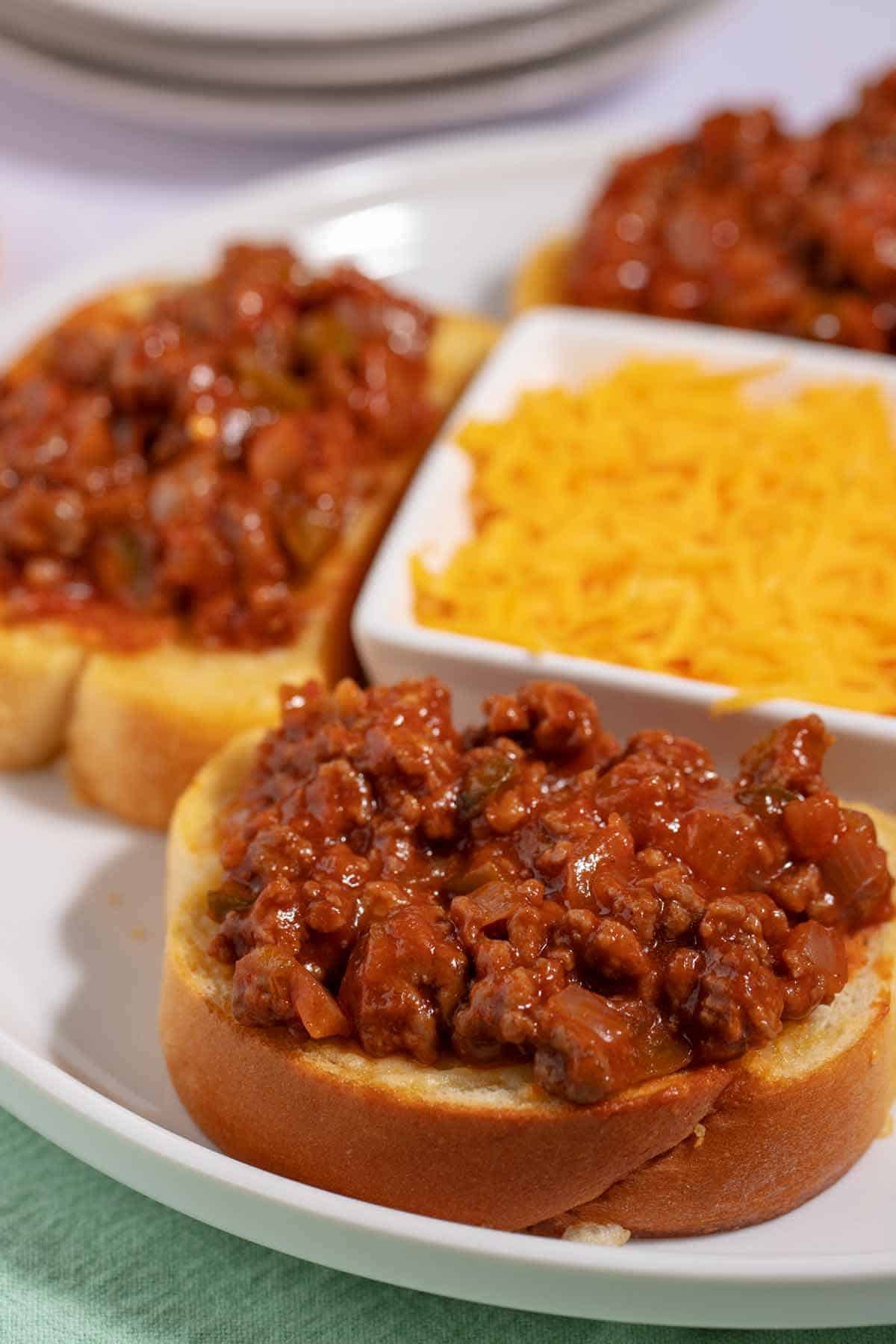 Texas toast makes another fantastic open-faced sandwich joe. Thick slices of toasted buttered bread, melted cheese, meat filling, and crispy bacon slices are toppings to try with leftover sloppy joes for lunch.
You can find Texas toast in the frozen bread section of the grocery store. I haven't seen any on the bread aisle, though.
You may also be interested in easy baked turkey sliders. You can make them with Hawaiian buns too.
Dinner Roll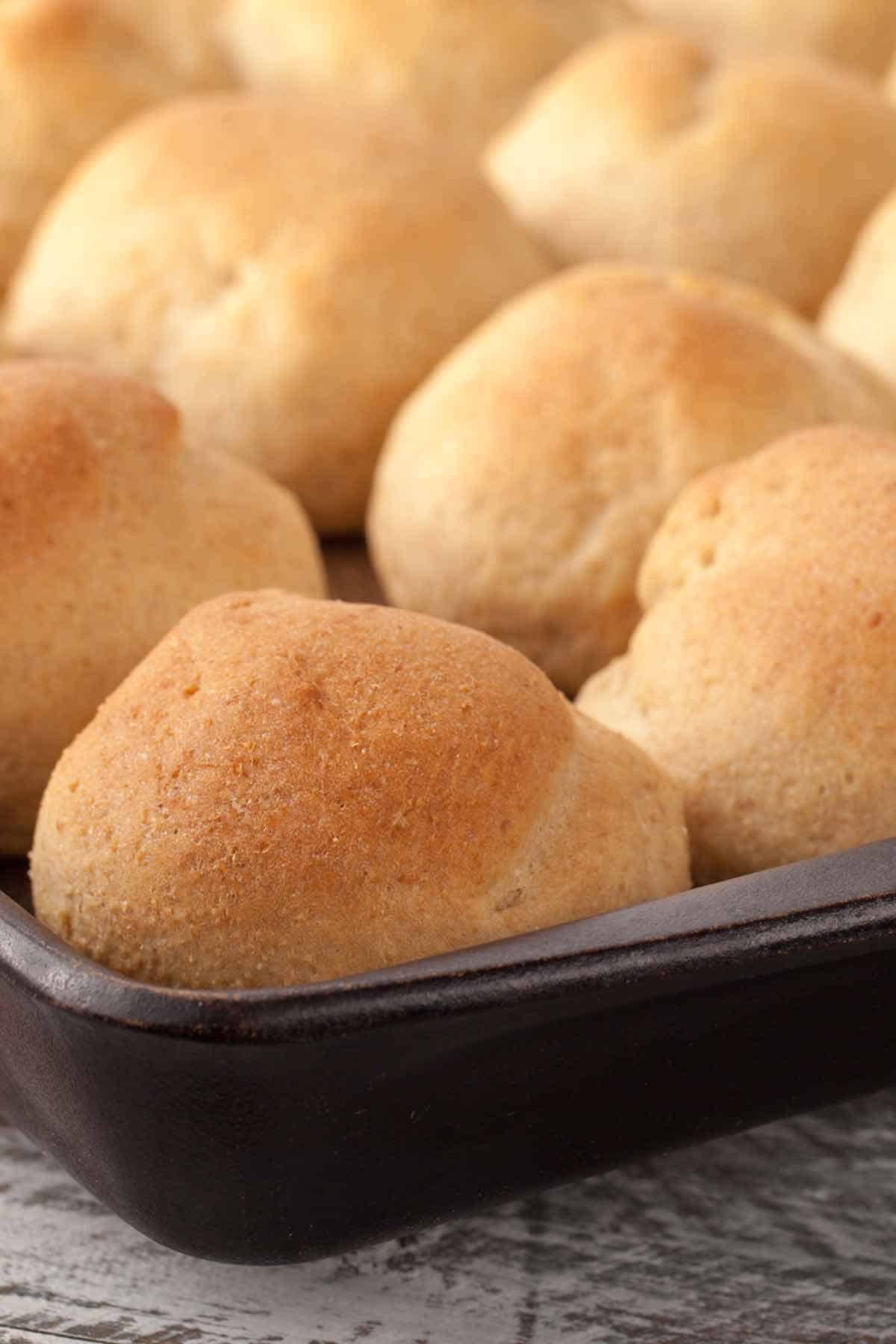 Soft dinner rolls make good buns for sloppy joes. And it is an excellent way to use up leftover rolls if you have them.
Dinner rolls are one sloppy joes bread that would be fine warmed instead of toasted.
Pretzel Bun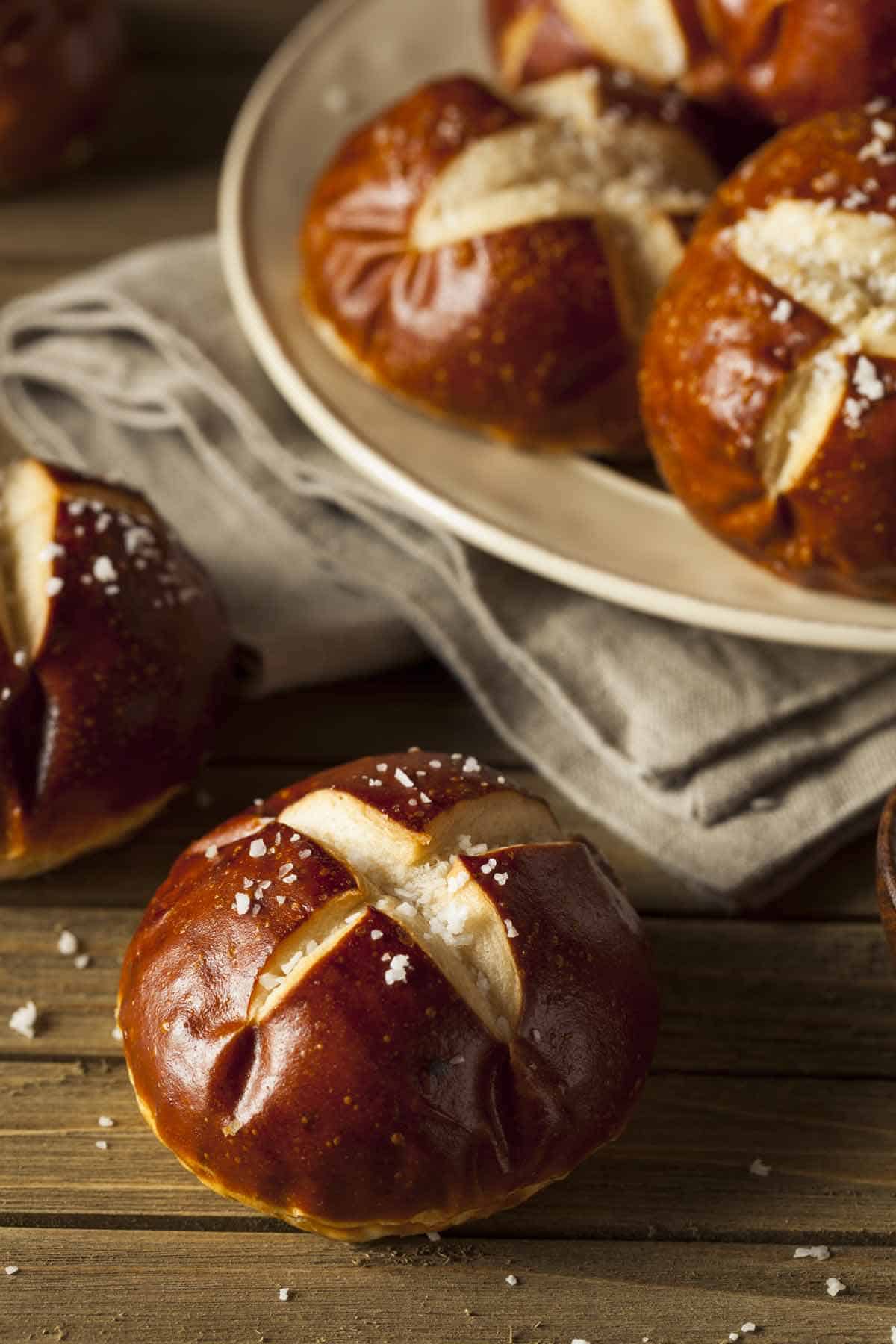 I first noticed pretzel buns when Arby's had a limited-time version of their roast beef sandwich on this bun. Since then, the pretzel bun has ventured onto the scene with other sandwiches.
Why not try a pretzel bun sloppy joe sandwich? A pretzel bun's unique color, texture, and flavor are amazing when paired with the meaty filling.
Love sandwiches? Then check out the best bread for chicken salad sandwiches. You will love the bread suggestions.
French Bread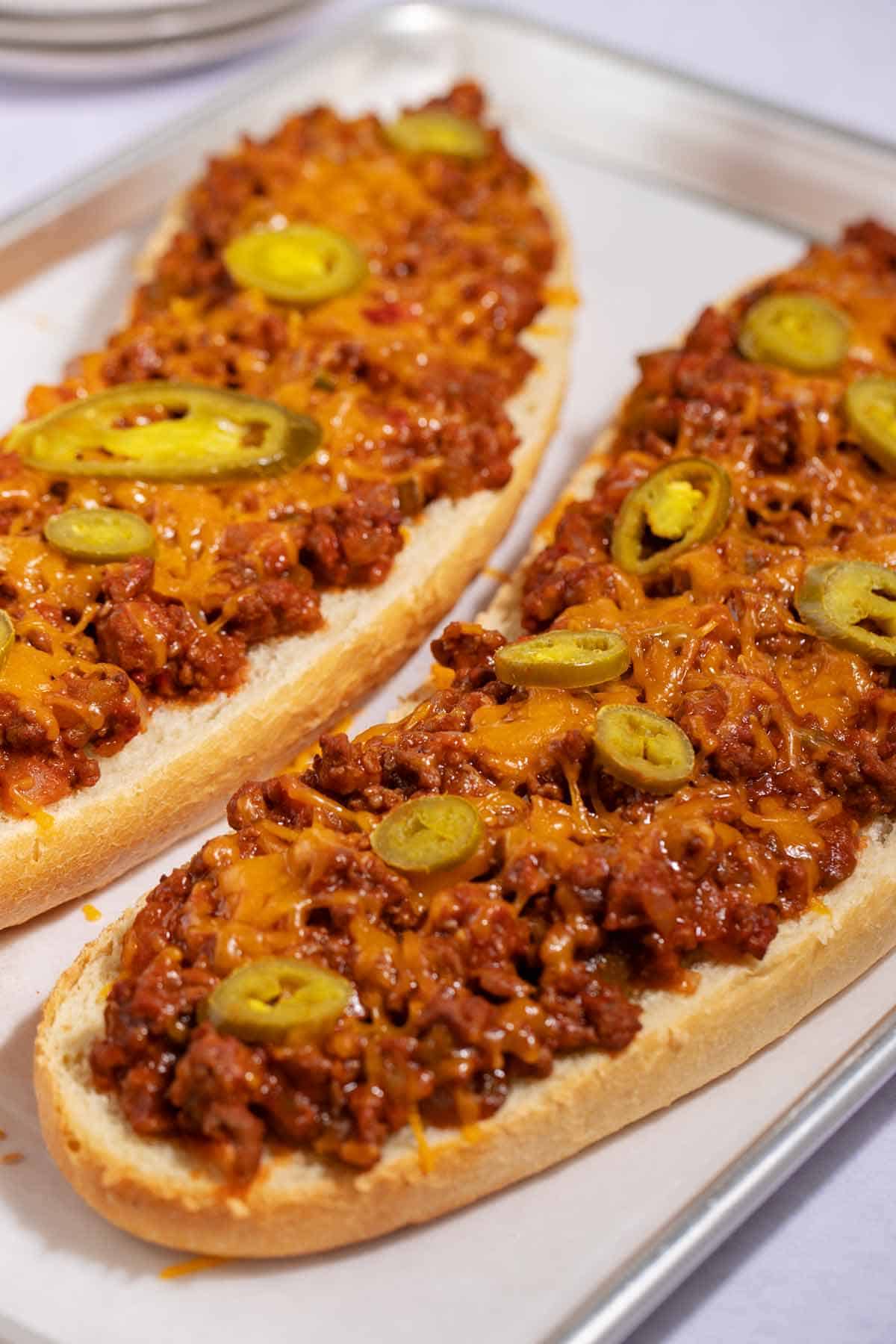 Ready to try a baked version of sloppy joes? Slice open a loaf of French bread. Then spread the filling on the bottom half along with shredded cheese. Replace the top half and bake it in the oven for a few minutes.
The cheese will melt, and the bread will toast. Slice and serve your yummy joes.
Baked Inside Bread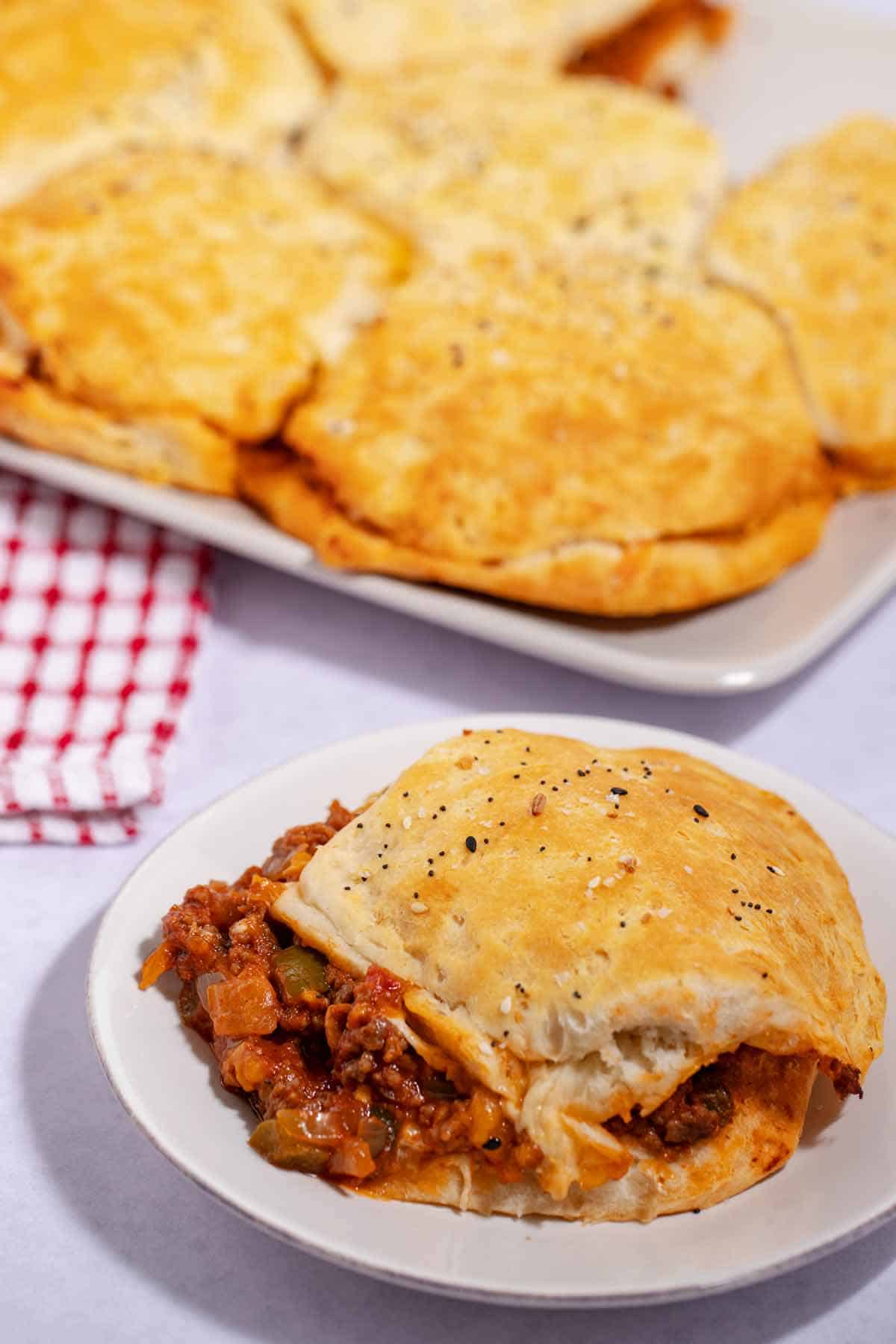 If sloppy joes are too sloppy for you, why not bake them inside bread dough. You end up with sloppy joe-stuffed bread.
It is a complete meal all in one. Roll out quick-baking biscuit dough and cut it in half. Spread the sloppy joes on the dough and then top with the second half of the dough.
Press the edges and bake. You are gonna love that one.
Sourdough Bread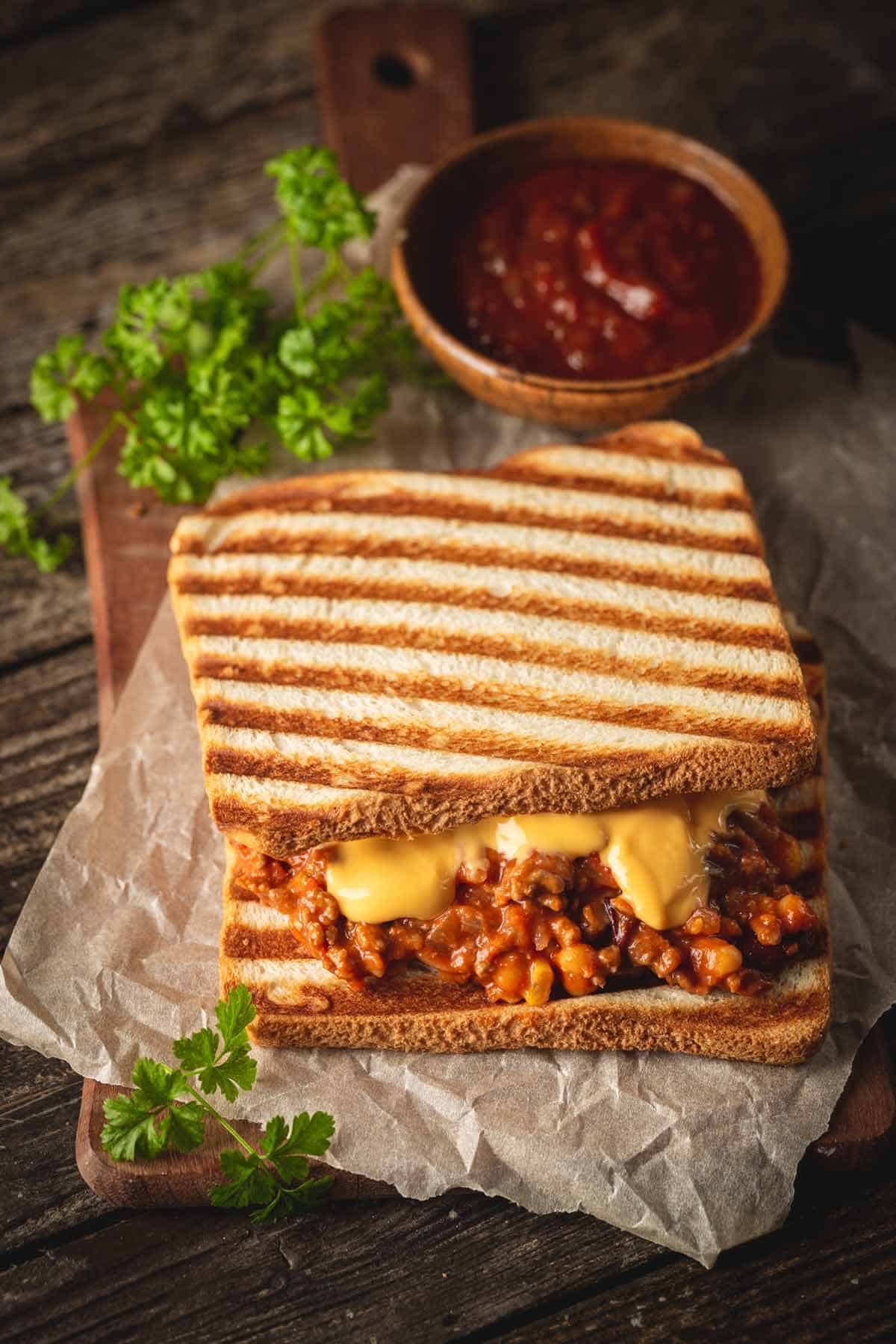 Picture this. A thick slice of sourdough bread, a wedge of cheddar cheese, a scoop of sloppy joes, and a sourdough top. Grill it in a panini press, and you have another delicious version of the meaty sandwich.
Sourdough grilled cheese sloppy joes make a quick Sunday lunch you can throw together in a jiffy.
Did you like this post? Then let's be social. FOLLOW ME on INSTAGRAM and PINTEREST to keep up with the latest tutorials, favorite recipes, and interesting happenings.