Wondering what to serve with sloppy joes for a crowd at a party? This article has tons of easy side dish ideas like salad, pasta, veggies, finger foods, and desserts.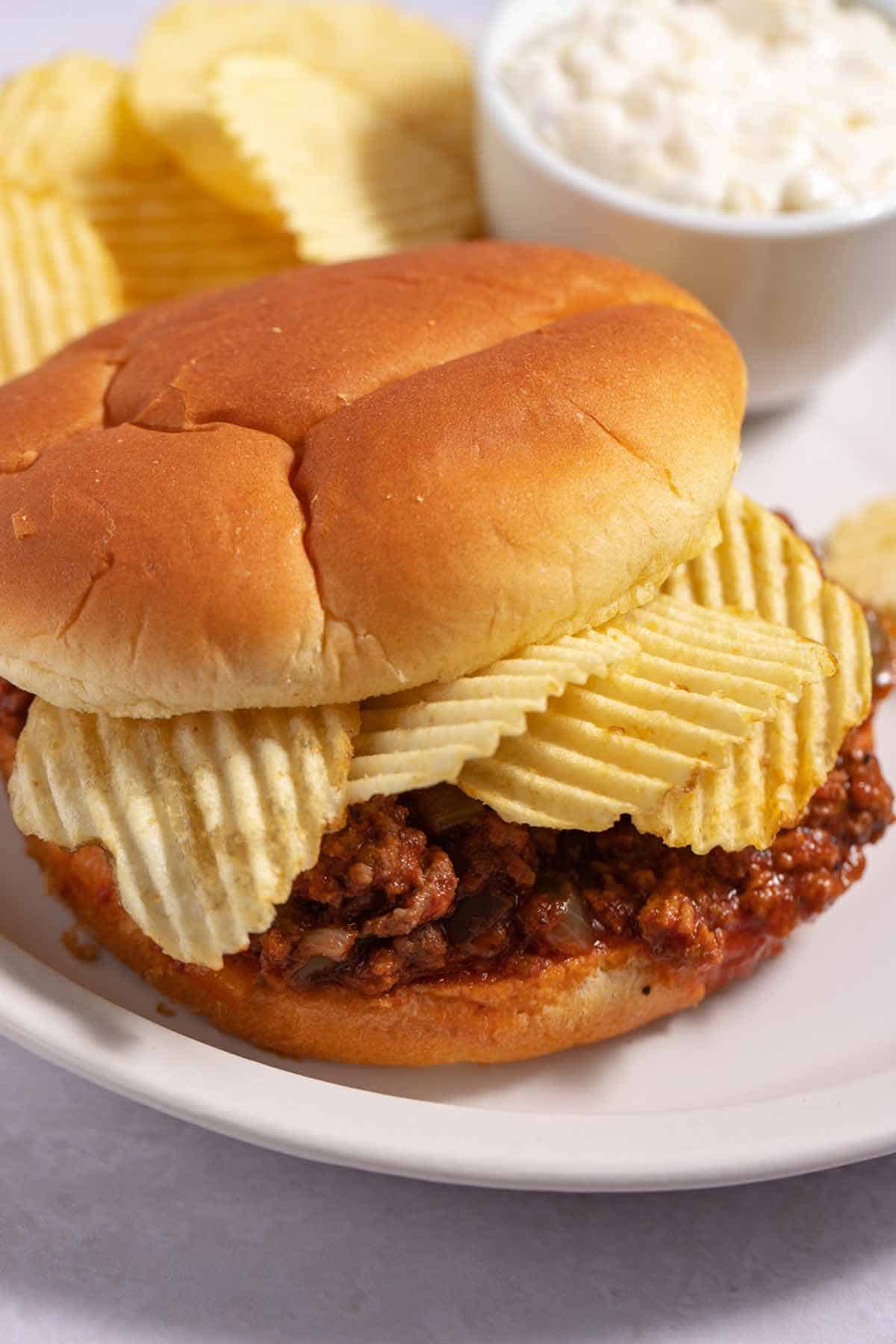 Saucy, meaty, and satisfying. Yep! Sloppy joes are on the menu.
But no savory sandwich is as enjoyable without a few side dishes to back it up. Sides help stretch the meat further, provide complementary flavors, and complete the meal.
What are the best side dishes to serve with sloppy joes at a party? Salads, grilled vegetables, chips, and jello are the most popular side dishes to serve with sloppy joes. But don't overlook easy desserts like cookies, Rice Krispies treats, and brownies.
Get more info on food for a crowd and serving tips.
You may also be interested in how many sloppy joes to plan per person. This helpful article includes tips to stretch your filling further.
Check out how to doctor up Manwich sloppy joes. Easy ideas to turn the flavor of sloppy joes up a notch.
Sloppy Joes Toppings
You have your sides. But don't forget your sloppy joes toppings:
Pickled vegetables, such as cucumbers, red onions, or jalapeños
See the complete list of the best toppings for sloppy joes. And find out all the ways you can turn the sloppy filling into leftover recipes.
Now that you have your sloppy joes sides and toppings, you are ready to party.
Did you like this post? Then let's be social. FOLLOW ME on INSTAGRAM and PINTEREST to keep up with the latest happenings.