Wondering what to serve with turkey sliders? You will find tons of ideas for delicious sides that are filling and perfect for dinner tonight.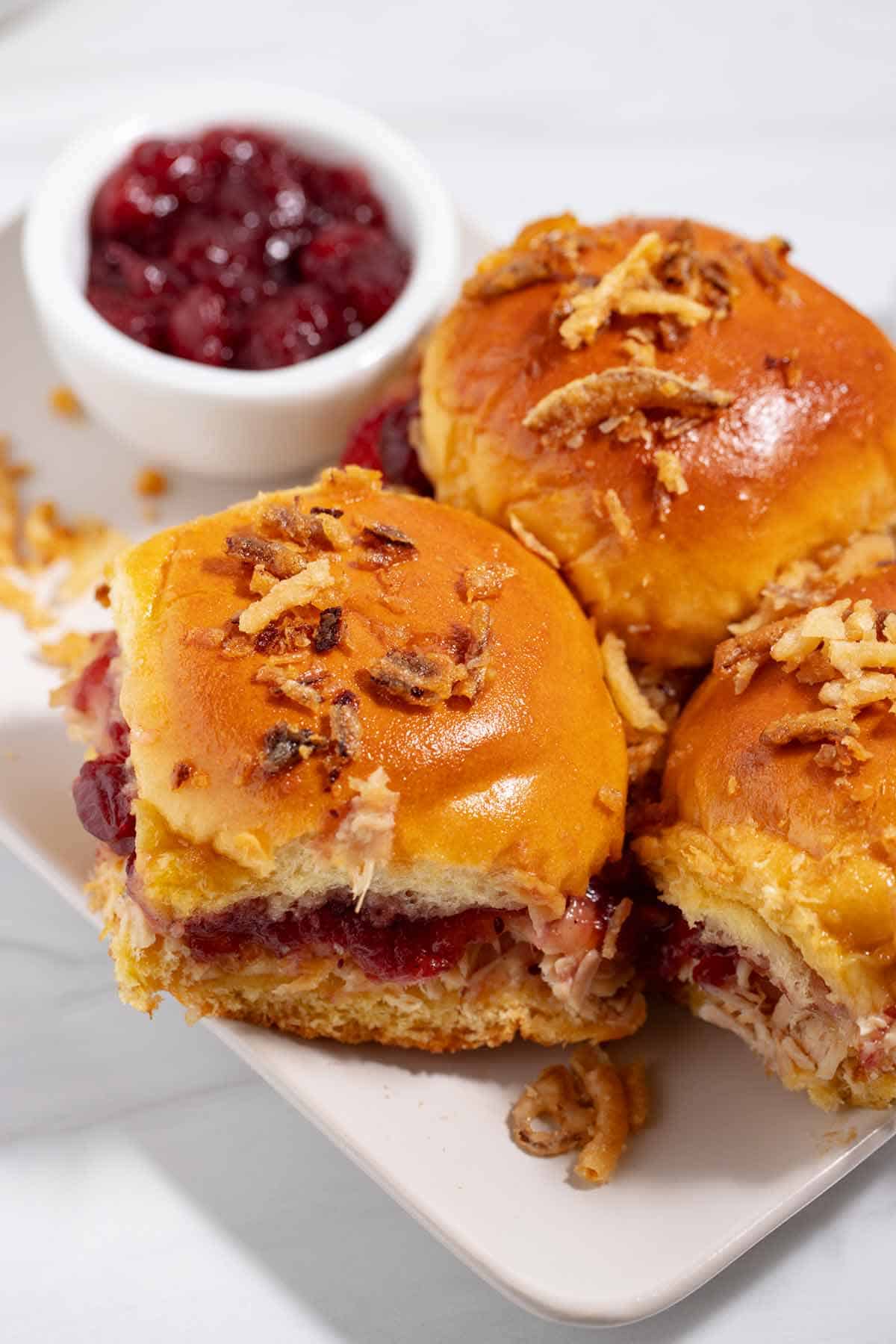 Turkey sliders are always a crowd-pleasing meal. But those tasty cheesy sliders get lonely on the plate by themselves. They need a side to make the meal complete.
What should you serve with turkey sliders? Soup, all types of salads, vegetables, and finger foods are the best side dishes to pair with turkey sliders.
These side dishes offer a range of flavors and textures. From crunchy and salty to creamy and savory, get fantastic sides for a well-rounded meal.
Grab the recipe for the best baked turkey sliders. They have a sticky brown sugar mustard sauce you will love.
You may also be interested in the best bread for turkey sliders. This post covers cold, baked, and turkey burger sliders.
Hungry for More Sides?
Check out these fantastic side dishes for all kinds of sandwiches.
Did you like this post? Then let's be social. FOLLOW ME on INSTAGRAM and PINTEREST to keep up with the latest happenings.