Wondering what to serve with navy bean soup? Get a list of the best side dish ideas like crusty bread, potato skins, salad, rolls, and more.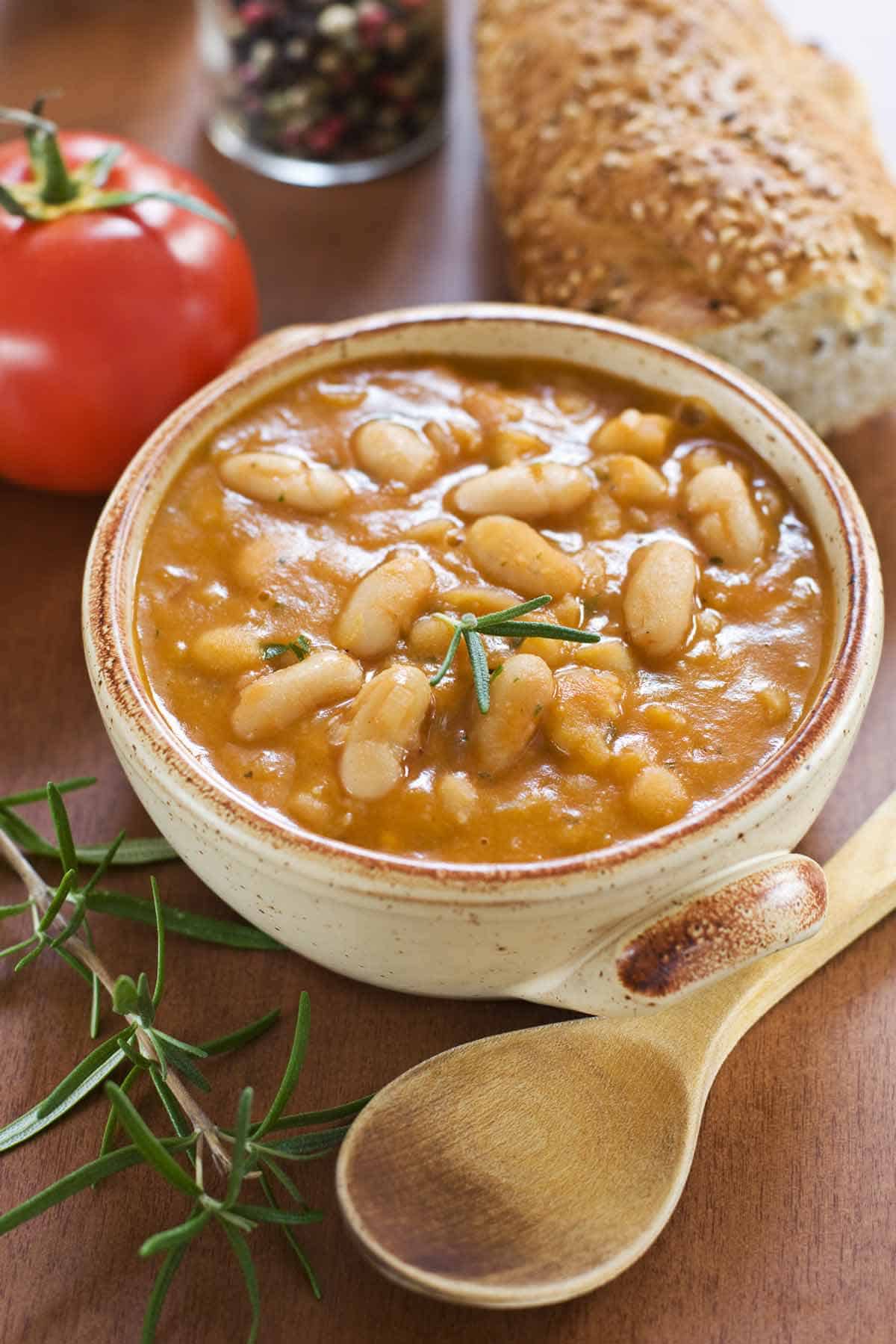 Navy white bean soup with smoked ham hock might be hearty, but dinner is never complete without a great side dish. If you are searching for the perfect recipe for your steaming bowl of soup, you are in the right place.
What should you serve with navy bean soup? The best side dishes for navy bean soup are crispy potato skins, crusty bread, Caesar salad, and fried shrimp. Many other types of breads, salads, and sandwiches are also perfect accompaniments to the soup.
So go ahead and ladle up a bowl of soup and check out other helpful serving tips. Then choose your favorite side dish from the list below.
You may also be interested in the best bread for soup.
What are the Best Toppings for Navy Soup?
Every soup needs fantastic toppings. Here are a delicious few to try on top of navy soup.
Looking for More Side Dishes?
Did you like this post? Then let's be social. FOLLOW ME on INSTAGRAM and PINTEREST to keep up with the latest happenings.