Wondering what to serve with soup for dinner? Pair a cup of soup with garlic bread, a salad, chicken tender, or fries. And many more ideas!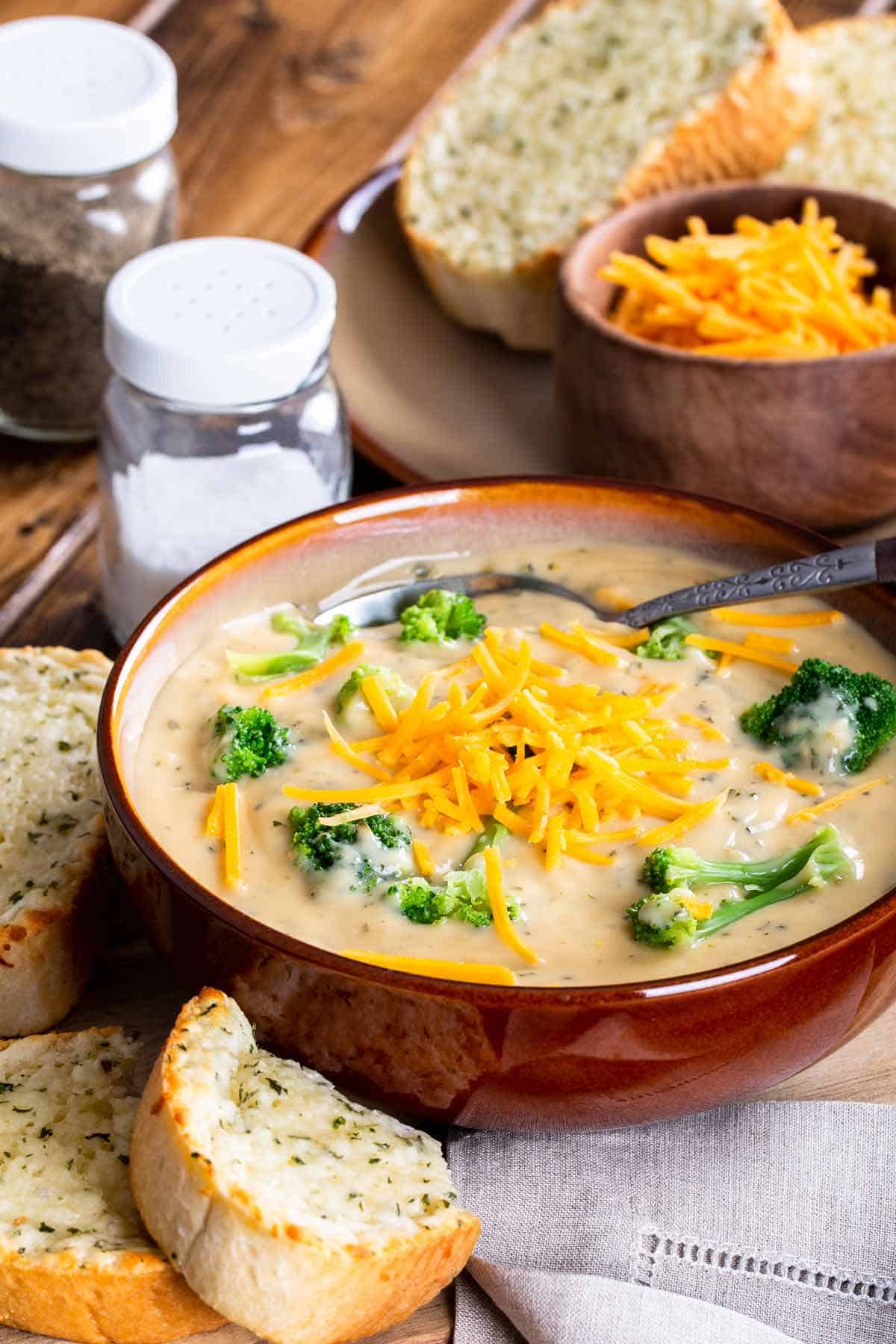 It's soup season! Time to pull out those warm and comforting soup recipes for a dinner party or a cozy night at home. But no soup meal is complete without a delicious side.
What are the best side dishes to serve with soup? The best options to serve with soup are garlic bread, breadsticks, salad, sandwiches, and baked potatoes. The best soup toppings are crackers, bacon, sour cream, and green onions. For a hearty meal, serve any of these sides with soup for dinner.
You may also be interested in the best breads for soup. Or get other serving tip suggestions.
Hungry for More Side Dish Ideas?
Did you like this post? Then let's be social. FOLLOW ME on INSTAGRAM and PINTEREST to keep up with the latest happenings.