Learn what to serve with mushroom soup when it is on the menu. From bread to salads, and sandwiches to finger foods. Get the best ideas for soup side dishes.
This post contains affiliate links. Thank you for your support.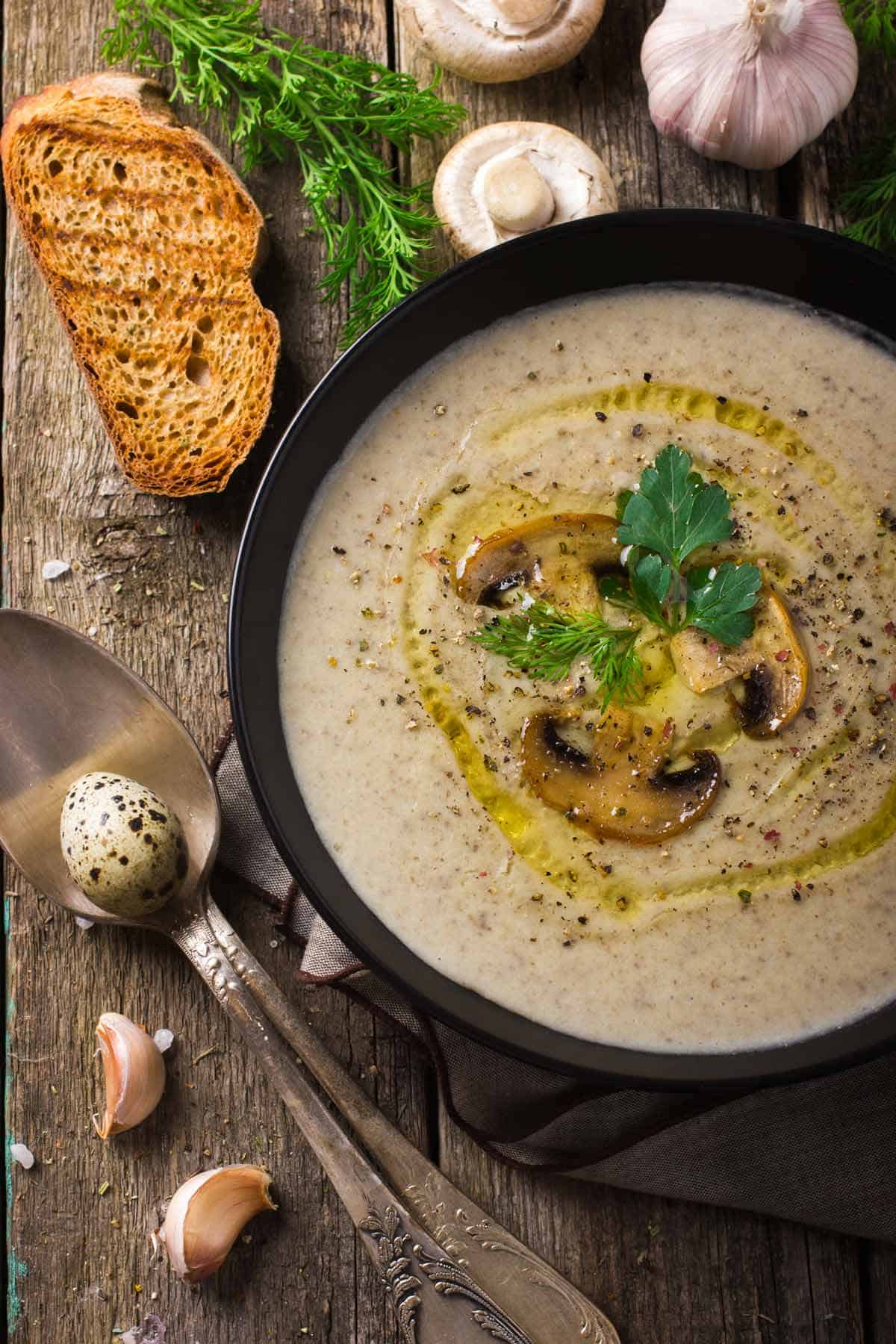 Are you looking for the best side dishes to serve with your next bowl of homemade mushroom soup? Whether you're planning a cozy night in or an elegant dinner with friends, you are covered.
From comforting potato cakes to zesty grilled veggies, these side dish recipes will make it easy to create a delicious meal your family will love. With something for everyone, getting creative in the kitchen has never been easier.
What are the best side dishes to serve with mushroom soup? The best things to serve with mushroom soup are garlic bread, potato cakes, salad, sliders, and grilled vegetables.
The best soup toppings are bacon, caramelized onions, fresh mushrooms, and a dollop of sour cream. Try any of these delicious sides with your favorite mushroom soup recipes.
Hungry for More Side Dish Ideas?
Did you like this post? Then let's be social. FOLLOW ME on INSTAGRAM and PINTEREST to keep up with the latest tutorials, favorite recipes, and interesting happenings.