What should you serve with fruit salad? Pair fruit salad with muffins or eggs for breakfast, sandwiches or soup for lunch, and chicken or pulled pork for dinner.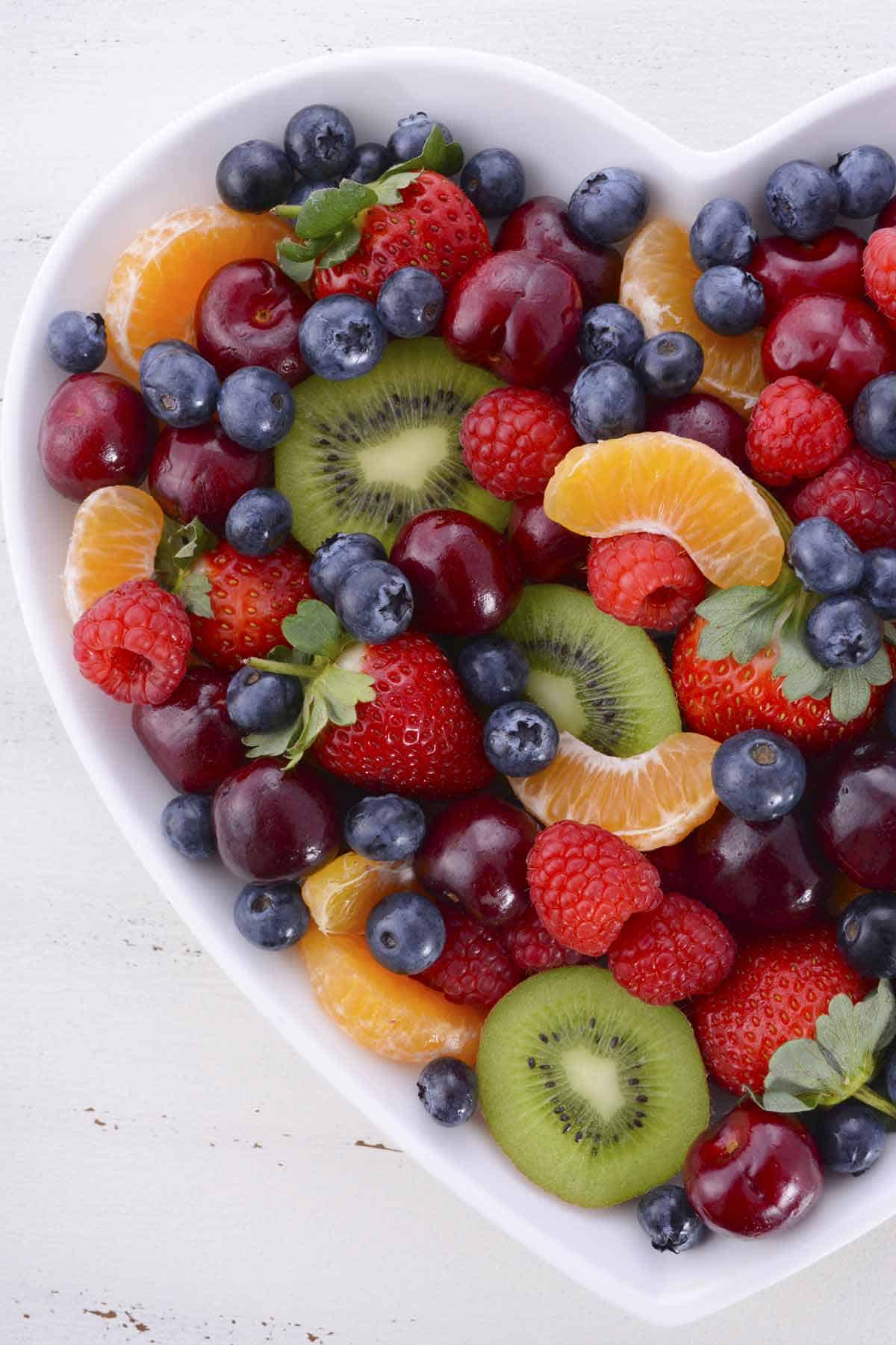 When your favorite fruits are in season, it's time to make a fresh fruit salad. You can serve fruit salad for breakfast, lunch, and dinner. And even for dessert.
But what are the best foods to serve with a fruit salad? The best side dishes to serve with fruit salad are waffles, sandwiches, soups, burgers, pulled pork, and chicken.
A colorful salad with a rainbow of fruits is best for a healthy breakfast. While a dessert fruit salad with creamy dressing makes a nice addition to a backyard BBQ. And a simple recipe can be a healthy side dish for lunch and dinner.
If you want to jazz up the salad, mix in some angel food cake croutons. They are incredible in fruit salad.
Find out all the amazing dishes you can pair with fruit salad.
Jump to:
What to Serve with Fruit Salad for Breakfast
The best dishes to serve with a simple fruit salad for breakfast are baked goods, eggs, bacon, and hashbrowns. Use ripe fruits to make an easy recipe in the morning.
Hungry for More Side Dishes?
Cornbread salad is a fun, colorful side dish for soups or main dishes. Layer cornbread cubes with lettuce, tomatoes, cheese, green onions, and bacon. Drizzle with ranch dressing for the final touch.
Did you like this post? Then let's be social. FOLLOW ME on INSTAGRAM and PINTEREST to keep up with the latest happenings.