Get fantastic suggestions for what to serve with cinnamon rolls for breakfast, brunch, and more. Plus the best drinks to serve with cinnamon rolls.
This post contains affiliate links. Thank you for your support.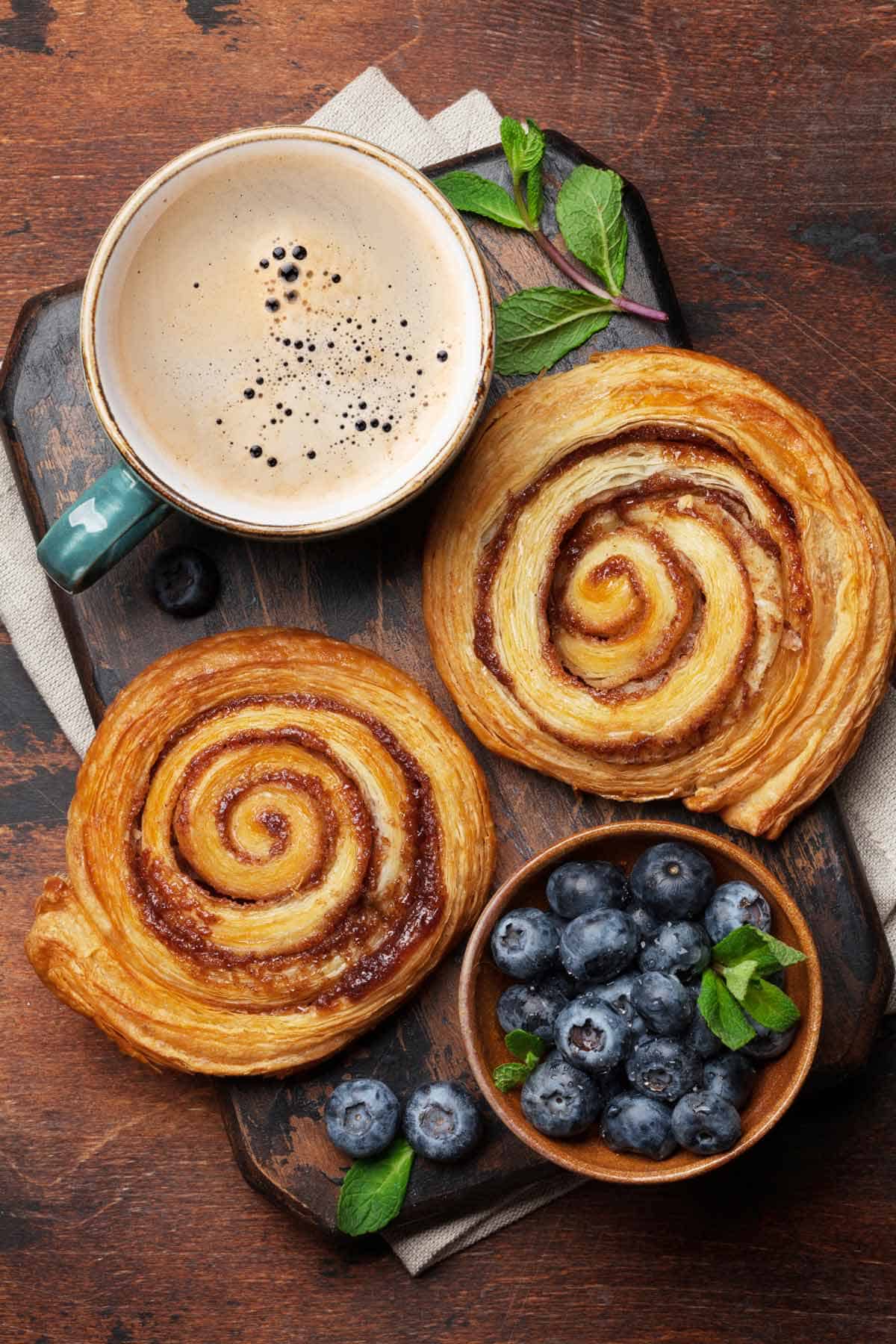 Are you planning on baking a warm batch of cinnamon rolls? Gooey, sweet, buttery cinnamon rolls are perfect for practically any meal. Serve them to your family or at any get-together.
What should you serve with cinnamon rolls? The best sides for cinnamon rolls for breakfast are scrambled eggs, bacon, and fresh fruit. Soup and chili go well with cinnamon rolls for dinner. And ice cream and hot chocolate are fantastic foods to serve with cinnamon rolls for dessert.
This article will break down what to serve with cinnamon rolls for breakfast, brunch, dinner, and dessert. Plus, you will get suggestions for drinks to serve with cinnamon rolls and the best toppings to pair with them.
You may also be interested in reading up on how to make canned cinnamon rolls taste homemade. Just in case you don't have time to bake a homemade cinnamon roll recipe from scratch.
What to Serve with Cinnamon Rolls for Breakfast
Rise and shine! Classic cinnamon rolls are on the breakfast menu, along with these other incredible breakfast foods.
Bacon, Sausage, or Ham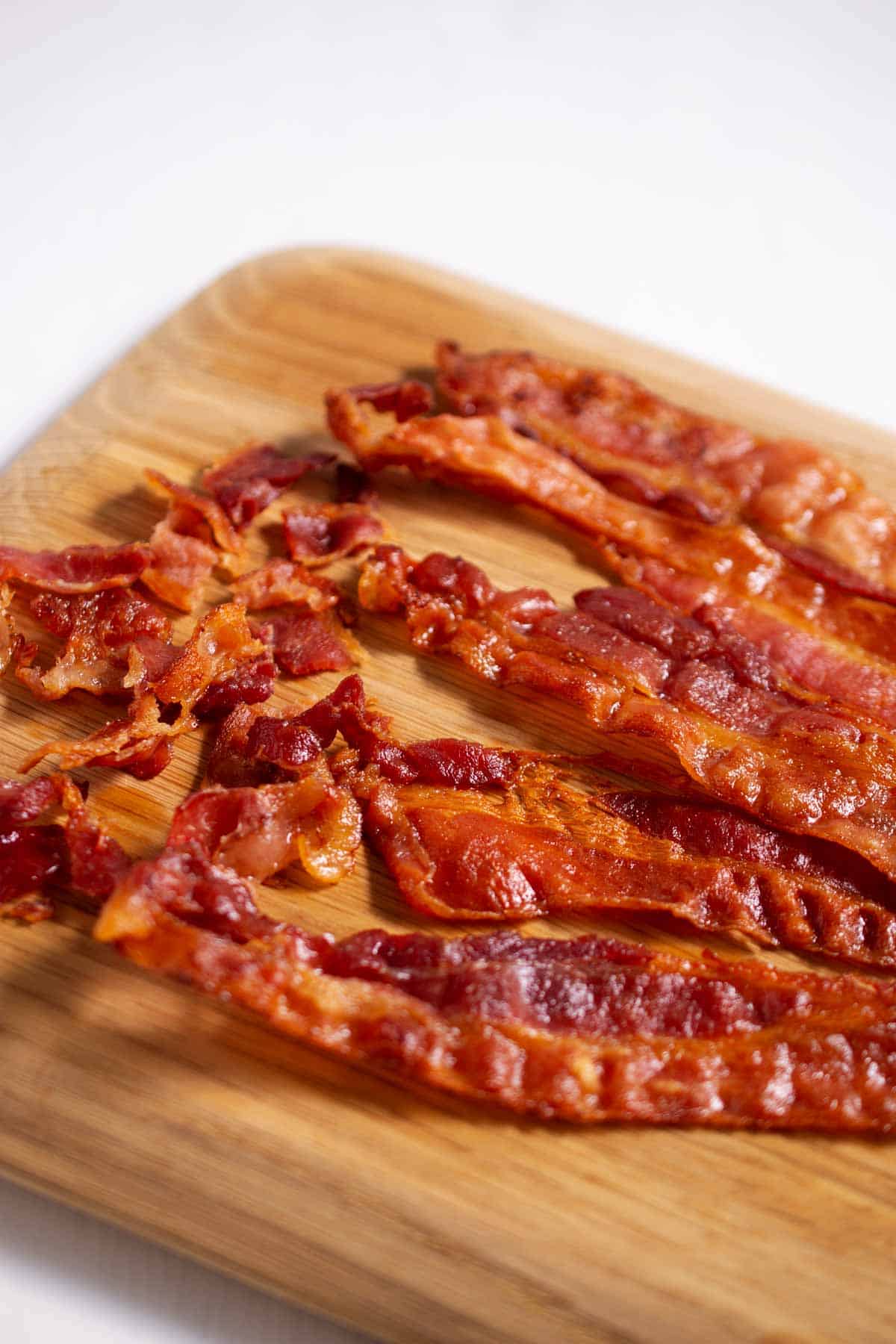 Breakfast meats, such as sausage and bacon, offer a savory, salty flavor to your meal. They're a potent energy source, especially when paired with a sweet dish like cinnamon buns.
Grab the instructions for cooking bacon in the oven and wake up to the smell of cinnamon rolls and bacon.
Eggs
Eggs are one of the most common breakfast foods. Scrambled, over easy, poached, or fried — no matter how you cook eggs, they are the best thing to serve with cinnamon rolls.
A hard-boiled egg is also a good choice in the morning. Read up on how to cook perfect hard-boiled eggs.
Steel-Cut Oatmeal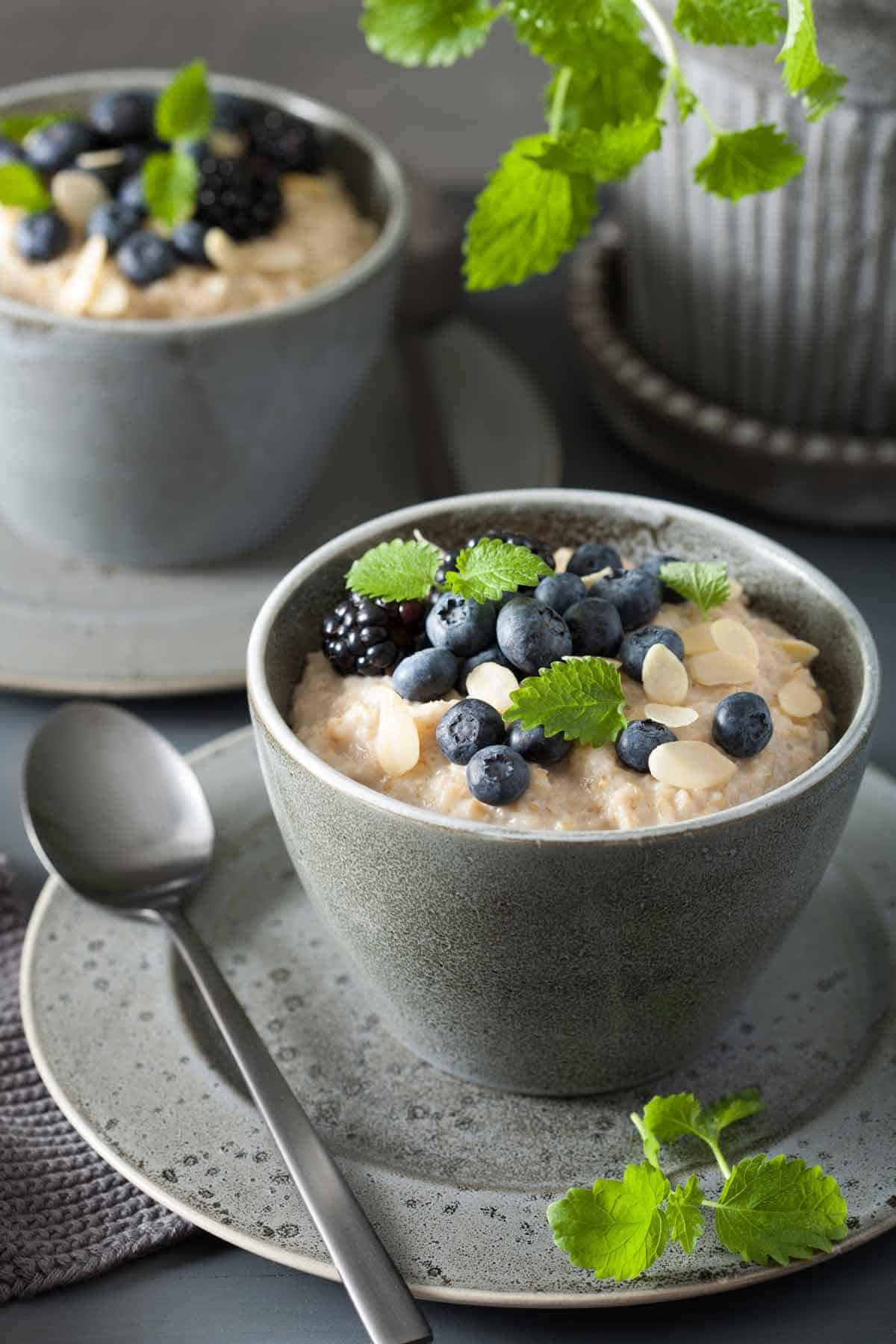 Full of fiber, steel-cut oatmeal is a great way to get a nutritious breakfast. Now you will feel less guilty about eating that decadent cinnamon roll in the morning.
Hash Browns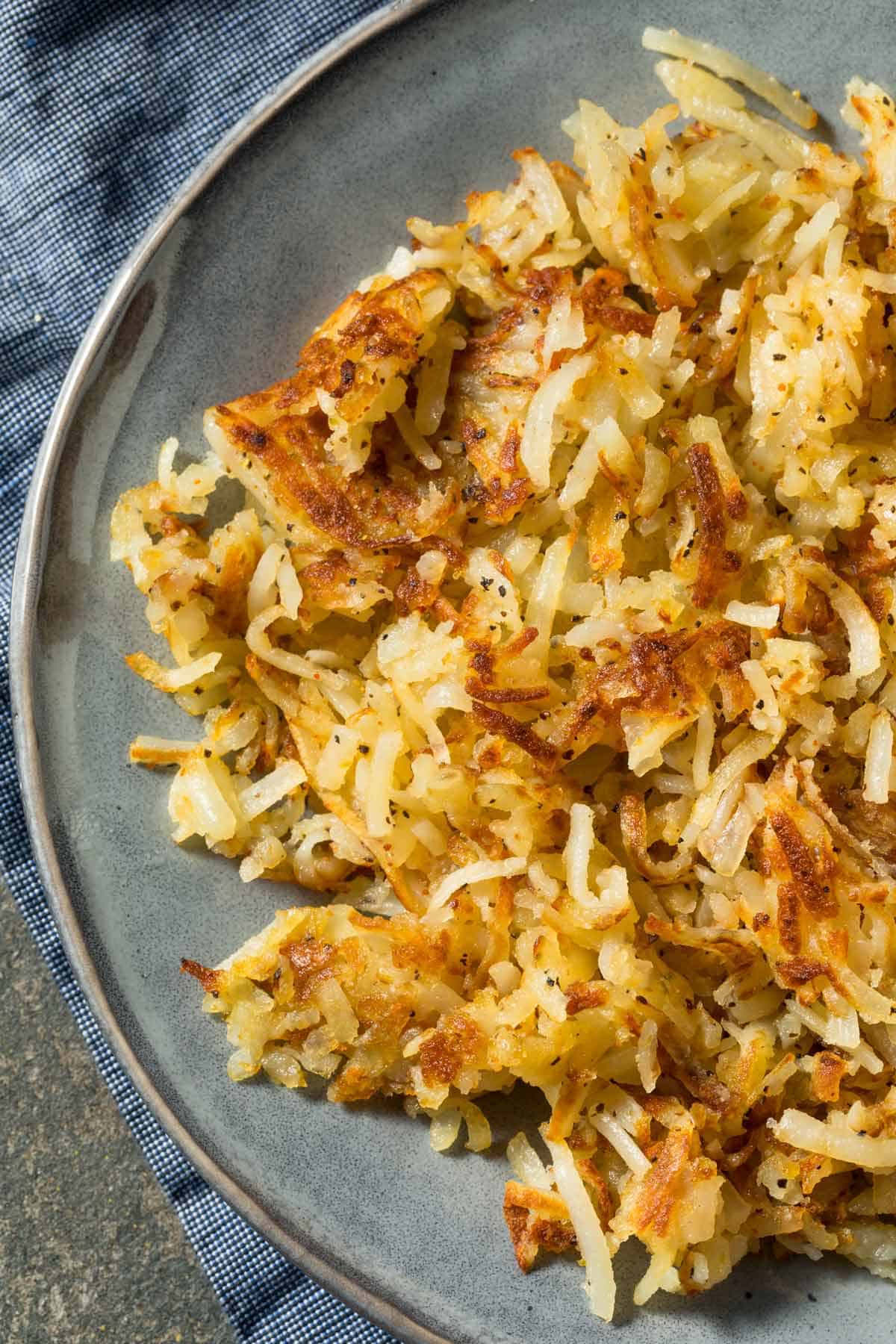 Hash browns throw a little savory flavor in with your sweet pastry. Make your own cinnamon rolls with fried hash browns for a Christmas morning breakfast. Festive and delicious!
Smoothie
Whip up a healthy smoothie to drink while you bake cinnamon rolls. Choose a strawberry oatmeal smoothie or a strawberry banana smoothie. The smoothie and bun combination is a habit you will want to keep.
Yogurt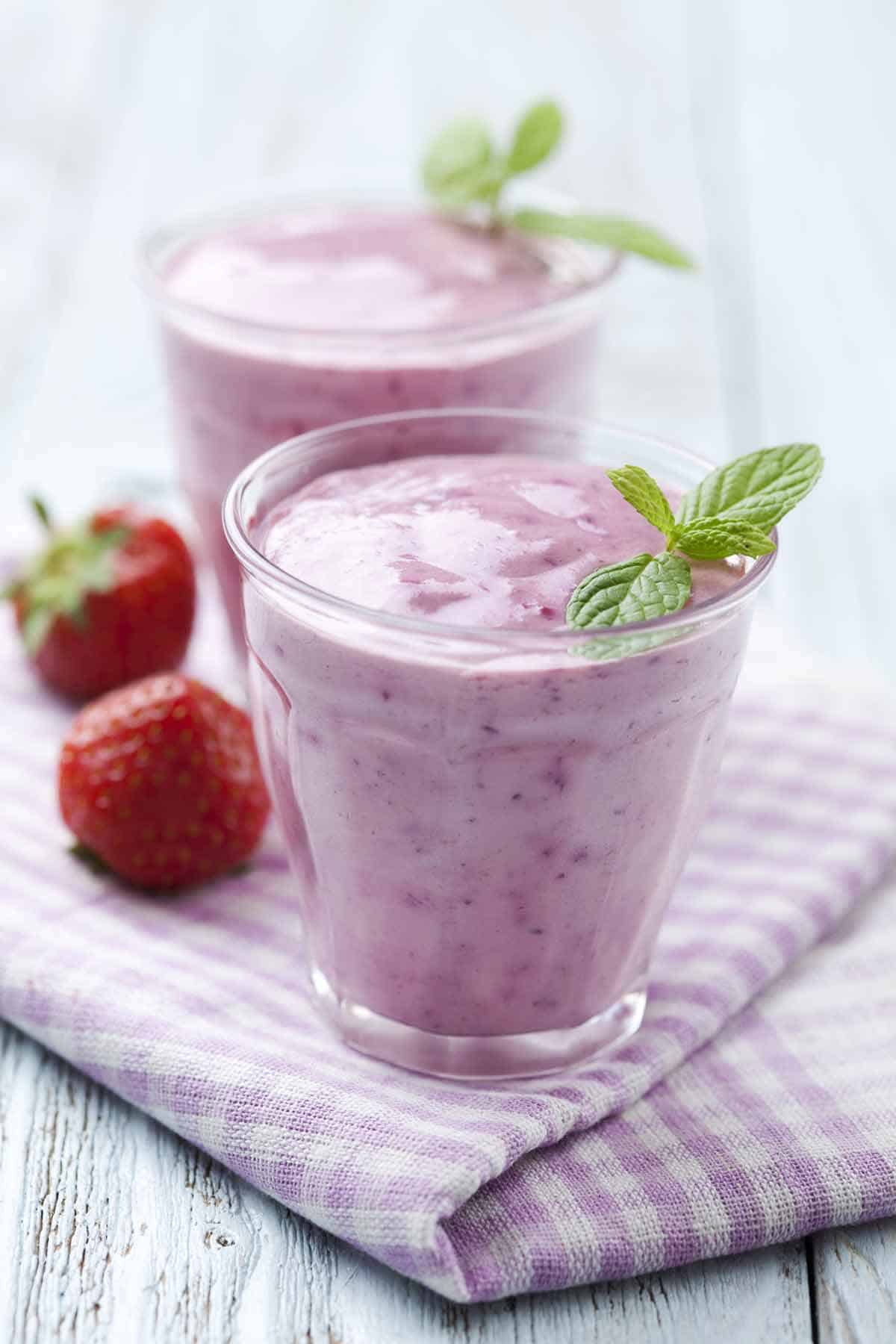 Eat yogurt in the morning with your cinnamon roll. Alone, yogurt might not be enough. But with a warm roll, it will hit the spot. Try Greek yogurt for a protein punch.
Fresh Fruit
Start with a side of fruit before chowing down on your cinnamon roll. An orange, banana, or fresh raspberries are all respectable breakfast fruits.
Breakfast Burrito
Fill your breakfast burrito with eggs, sausage, and hashbrowns. Or go the vegetarian route with black beans and potatoes. Get recipe.
Either savory choice will taste great next to a sweet cinnamon roll.
What to Serve with Cinnamon Rolls for Brunch
Brunch is later than breakfast but earlier than lunch. Most brunches are occasions, like a Mothers' Day brunch or a baby shower brunch. These side suggestions are superb dishes to serve at large get-togethers.
Breakfast Casserole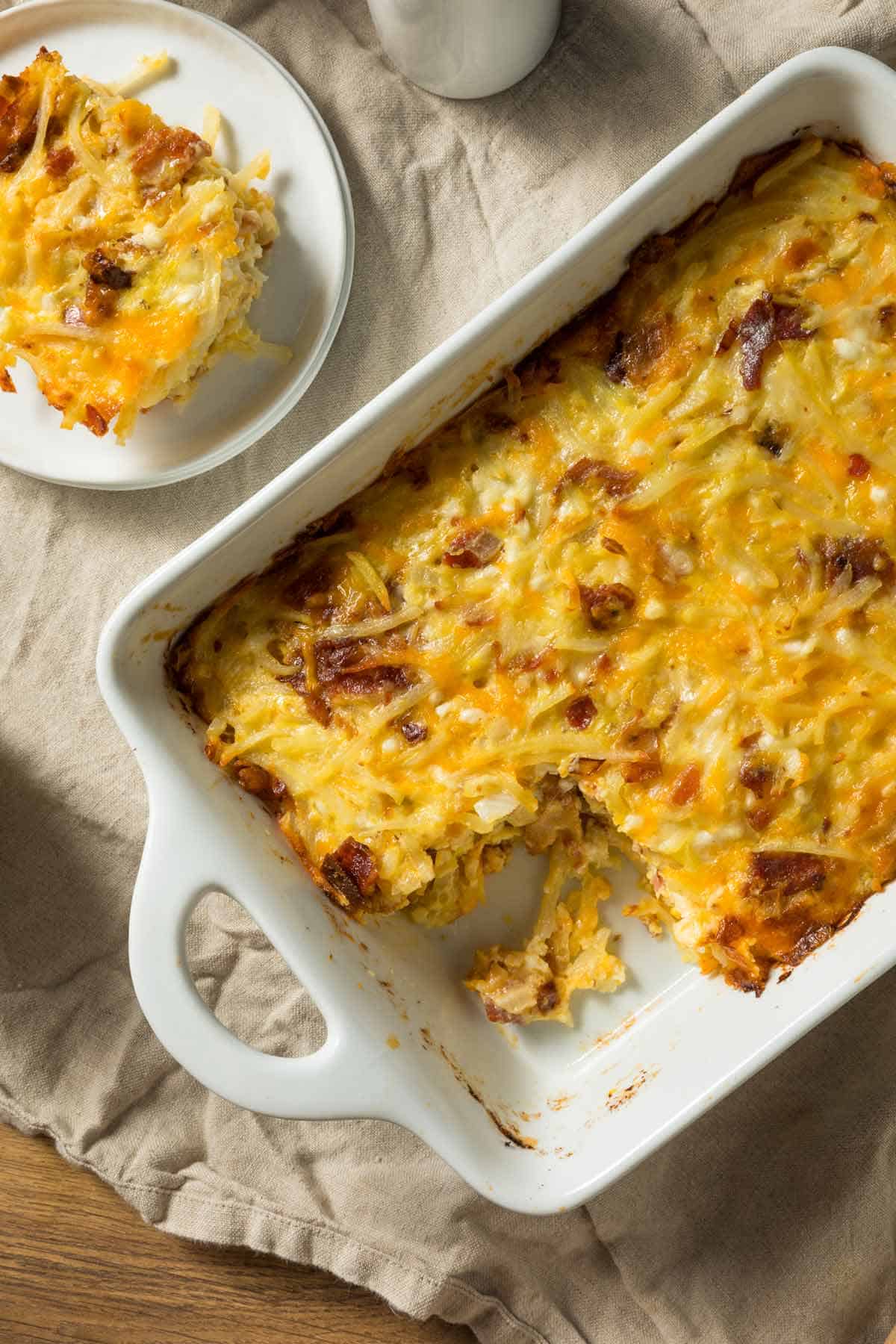 Breakfast casseroles are usually savory recipes full of scrambled eggs, sausage, and potatoes. These casseroles are the perfect backdrop for a warm, fluffy cinnamon roll.
You can even throw the casserole in a slow cooker the night before. The next morning the casserole won't need to go in the oven with the rolls. Get recipe.
Omelets
Make an omelet with eggs, cheese, meats, and veggies. An omelet paired with a cinnamon roll can be a hearty and satisfying meal. Get recipe.
Fruit Salad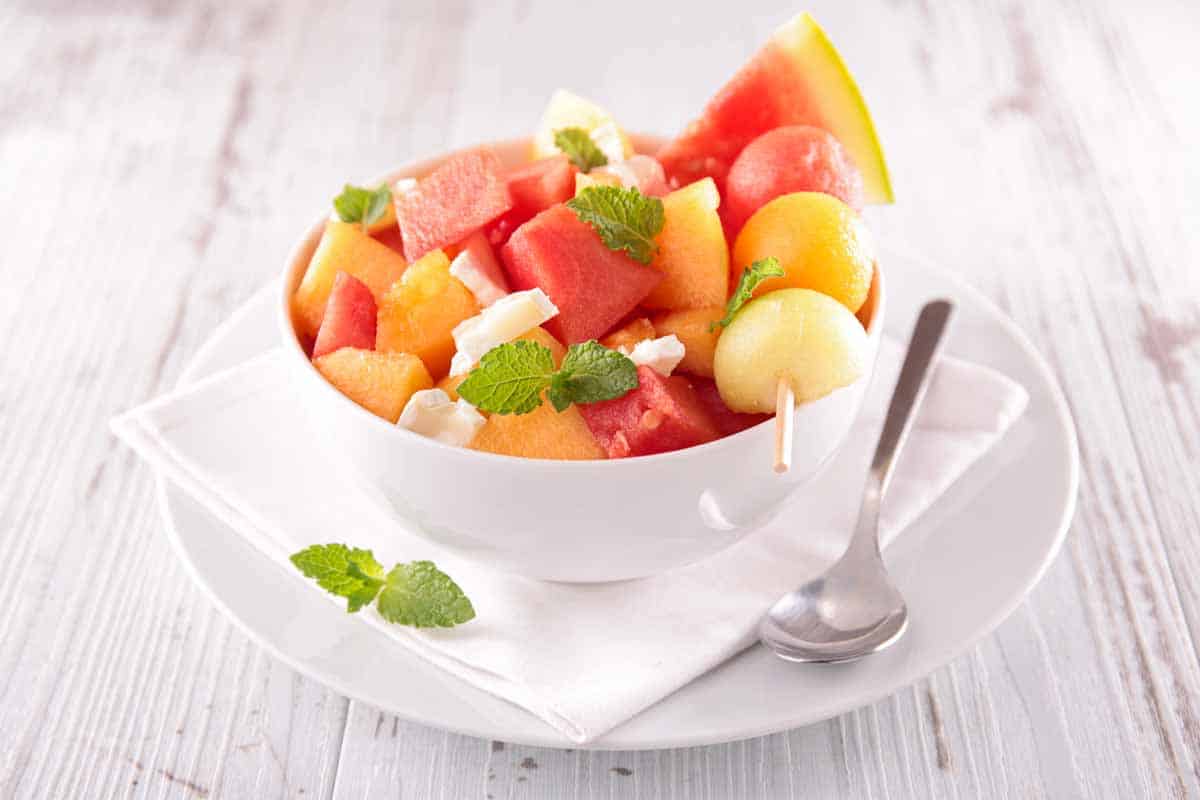 Pull together fresh seasonal fruit to make a fruit salad for brunch. Or make an ambrosia salad that is more like a dessert salad.
You can also try a sweet spicy Mexican fruit salad. Any of these options are fantastic with cinnamon rolls.
Muffins
Muffins, cinnamon rolls, and other baked goods are excellent items to serve together at a brunch.
Serve banana muffins, blueberry muffins, or pumpkin muffins. Each can be topped with a cinnamon streusel that matches the cinnamon rolls you serve.
Mini Quiches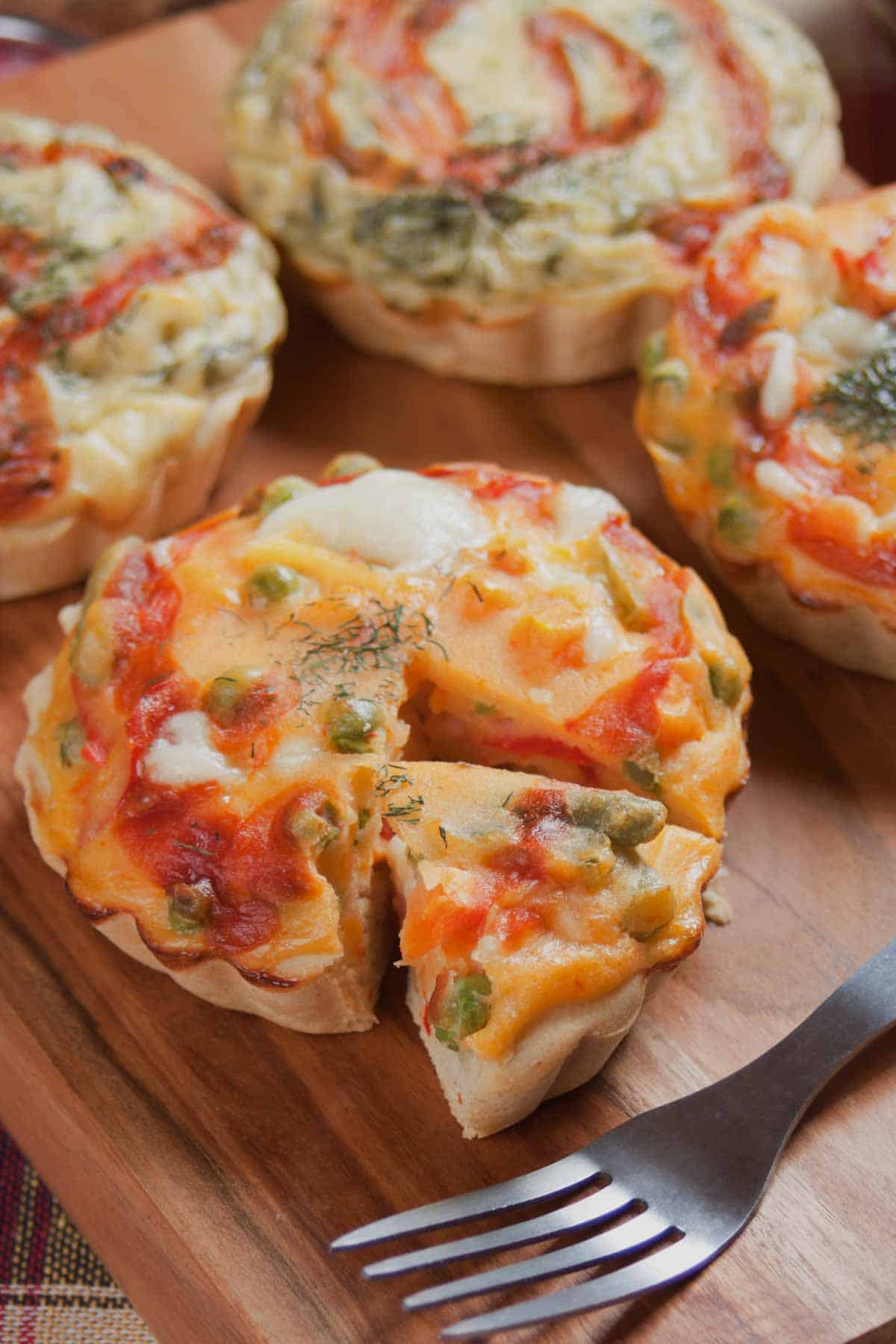 Mini quiches are easy to make in a muffin pan. Make them with spinach, mushrooms, sausage, and more. They are the protein to balance out cinnamon roll's carbs. Get recipe.
What Drink Goes Well with Cinnamon Rolls
There are many good drink options to pair with warm rolls. Both cold and warm drinks have their advantages.
Milk
You can never go wrong with a glass of cold milk and a cinnamon roll. Dairy milk and plant-based milk are both good options.
Grab the recipe for homemade almond milk. Or try homemade chocolate almond milk.
Hot Chocolate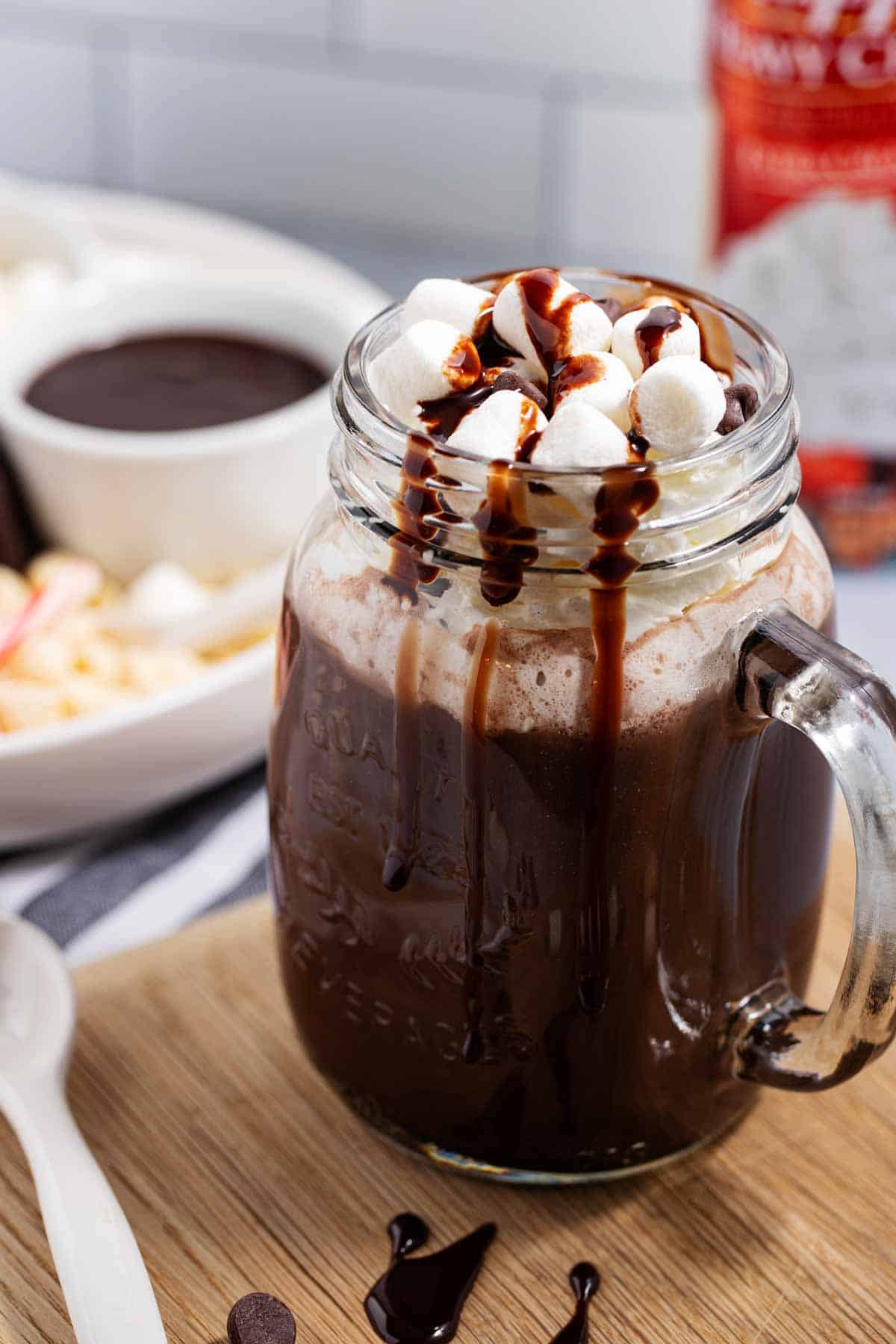 Hot chocolate goes with cinnamon rolls for dessert, at an outdoor event, or when you are camping. Get the recipe for hot chocolate made with chocolate chips. It may be your new favorite way to make hot chocolate.
Chocolate Milk
Serve chocolate milk with cinnamon rolls for breakfast. When regular milk won't do, chocolate milk will step in.
Grape, Apple, or Orange Juice
Fruit juice is an excellent drink to serve at breakfast with the rolls. Try any fruit juice, although we are partial to orange juice over here.
Apple Cider
Warm apple cider paired with cinnamon rolls or sticky buns hits the spot on chilly nights. Make a batch of apple cider and serve it with cinnamon rolls during outside holiday events.
Think corn mazes, pumpkin patches, and caroling. Grab a gallon from the grocery store. Then heat it up and serve.
Eggnog
Nothing says Christmas is coming like eggnog. Eggnog and cinnamon rolls are an easy pairing for this year's holiday get-together. Casual and delicious. You can find eggnog at all of your favorite grocery stores during the holidays.
Coffee or Hot Tea
Coffee is another hot drink that can be served next to cinnamon rolls when a chill is in the air. Or make a cup of herbal tea.
What Goes with Cinnamon Rolls for Dinner
Savory food items are the perfect complement to soft cinnamon rolls.
Soup
Bread and soup go hand in hand. Why not make the side of bread a cinnamon roll?
Cinnamon rolls go well with pumpkin soup, butternut squash soup, or split pea soup. Give it a try!
Chili
Chili and cinnamon rolls are the perfect dinner combination to serve right before the kids head out for trick-or-treating. Or for any chilly night.
Try the rolls with white chicken chili. Just one of the many side dishes to serve with chili.
Potato Bar
Make your family's night by serving cinnamon rolls with a potato bar. Bake the potatoes and then load them with all the fixings. Then sweeten your plate with a cinnamon roll.
Sloppy Joes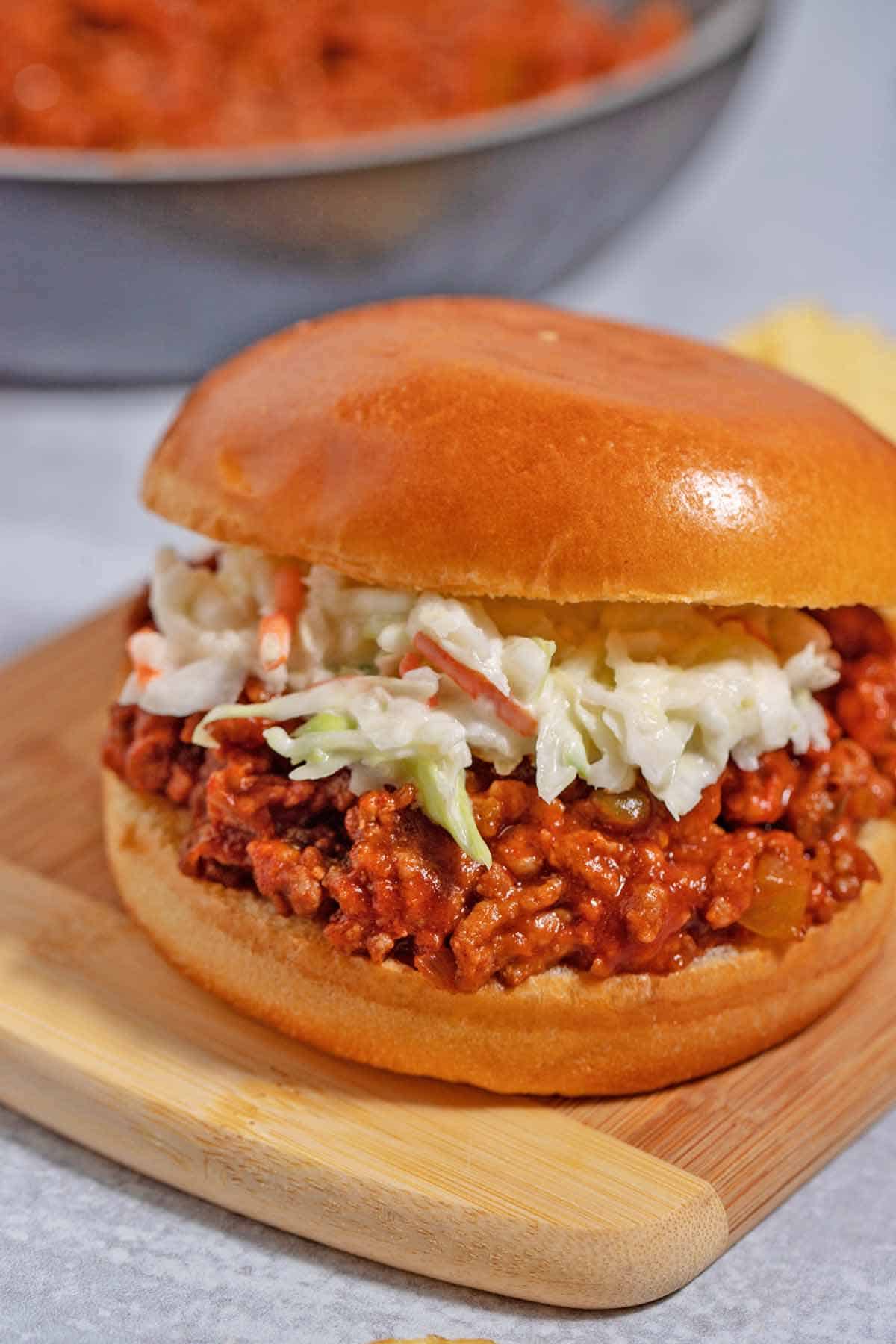 Sloppy joes are an easy dinner to throw together for a crowd. Even if that crowd is your family. Add a batch of cinnamon rolls to the table and let the compliments roll in.
Check out this post on how to doctor up Manwich sloppy joes. You are going to love the recipe.
Cobb Salad
You can afford to splurge on a sweet side when you serve healthy Cobb salad for dinner. A Cobb salad is composed of lettuce, grilled chicken, crispy bacon, hard-boiled eggs, cheese, and tomatoes. All drizzled with a special Cobb salad dressing.
Salad and cinnamon rolls? I like it. Grab the recipe for Cobb salad.
Shepherd's Pie
Mashed potatoes, meat, and gravy make this nutritious entrée hearty. It's a pie without a crust, so you might be missing your carbs.
Add a cinnamon roll, and the meal feels complete. Get recipe.
What to Serve with Cinnamon Rolls for Dessert
Ice Cream
Warm cinnamon rolls with a scoop of vanilla ice cream will take the dessert to a whole new level. The best way to eat leftover rolls the next day is by topping them with ice cream. Ice cream can soften pastries that are going stale.
Donut Holes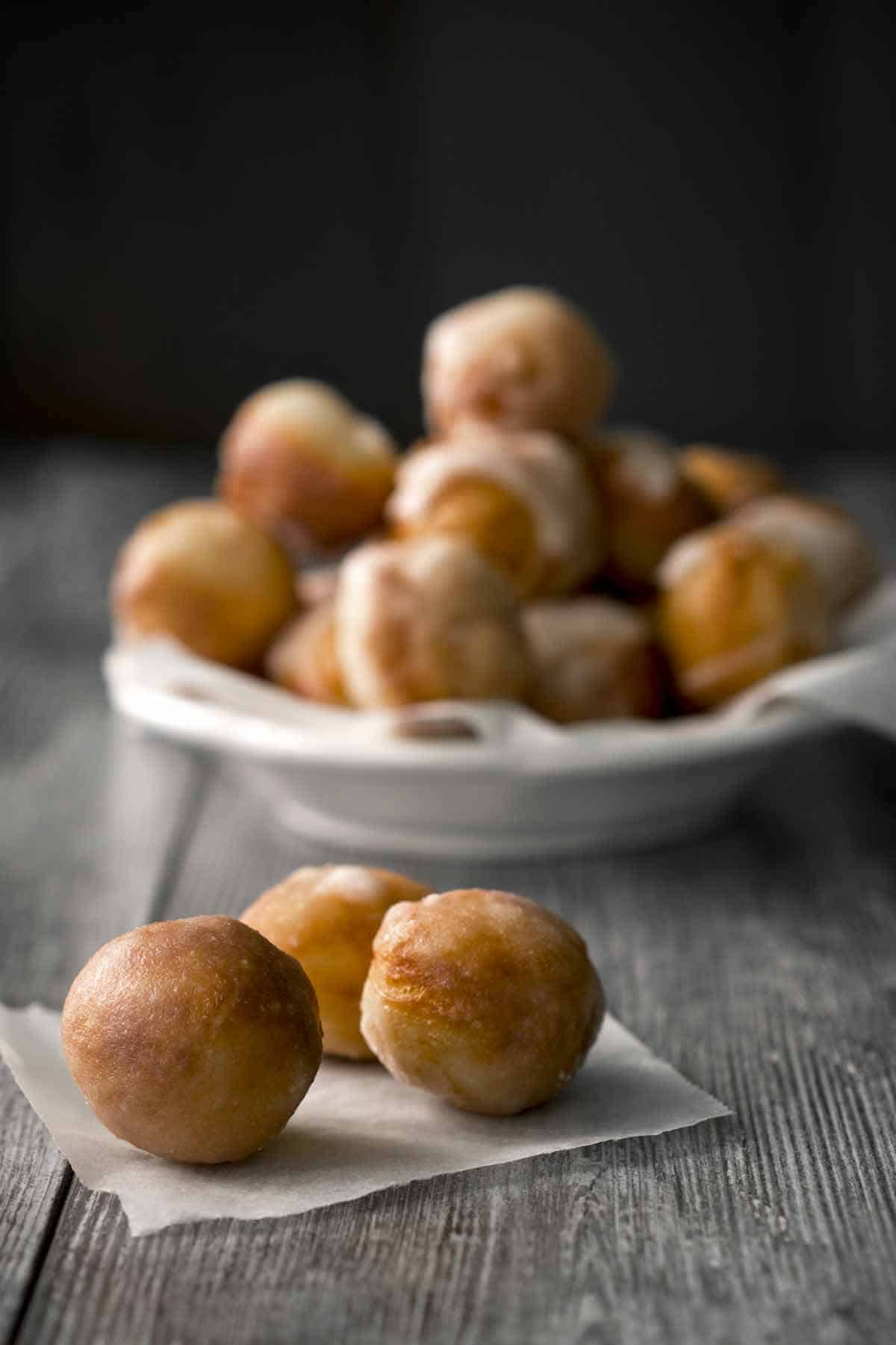 Crazy for carbs? Serve cinnamon rolls and donut holes at your next shindig. If you don't have enough time to make the donuts from scratch, grab a dozen from your local donut bakery.
Snickerdoodle Cookies
Snickerdoodles are a wonderful choice to offer with cinnamon rolls during the holidays. They feel festive with their cinnamon sugar flavor.
Try a batch of snickerdoodles without cream of tartar. Or, if you are feeling the pumpkin vibe, try pumpkin snickerdoodles.
Fudge
A bite of fudge is all you need for a cinnamon roll two-dessert party. The roll is warm and the fudge is room temperature. Grab this great recipe for Nestle Toll House fudge. Stir in marshmallows, nuts, coconut, or dried fruit.
Brownies
A little chocolate with cinnamon, anyone? Warm brownies and warm cinnamon rolls are a perfect match. Pair the rolls with fudgy, cakey, or blond brownies.
Grab a box of Ghirardelli brownie mix to start the party. Buy here.
Caramel Corn
Present a nice bowl of caramel corn with your pan of warm cinnamon rolls. Together the two desserts are wonderful to serve before trick-or-treating or a corn maze.
Grab a bag of gourmet caramel corn here.
White Chocolate Christmas Chex Mix
Munch on your Chex mix. Take a bite of your cinnamon roll. You will love the textural contrast between the two desserts.
Get the recipe for white chocolate Chex mix with M&Ms.
Best Icings, Toppings, and Fillings for Cinnamon Rolls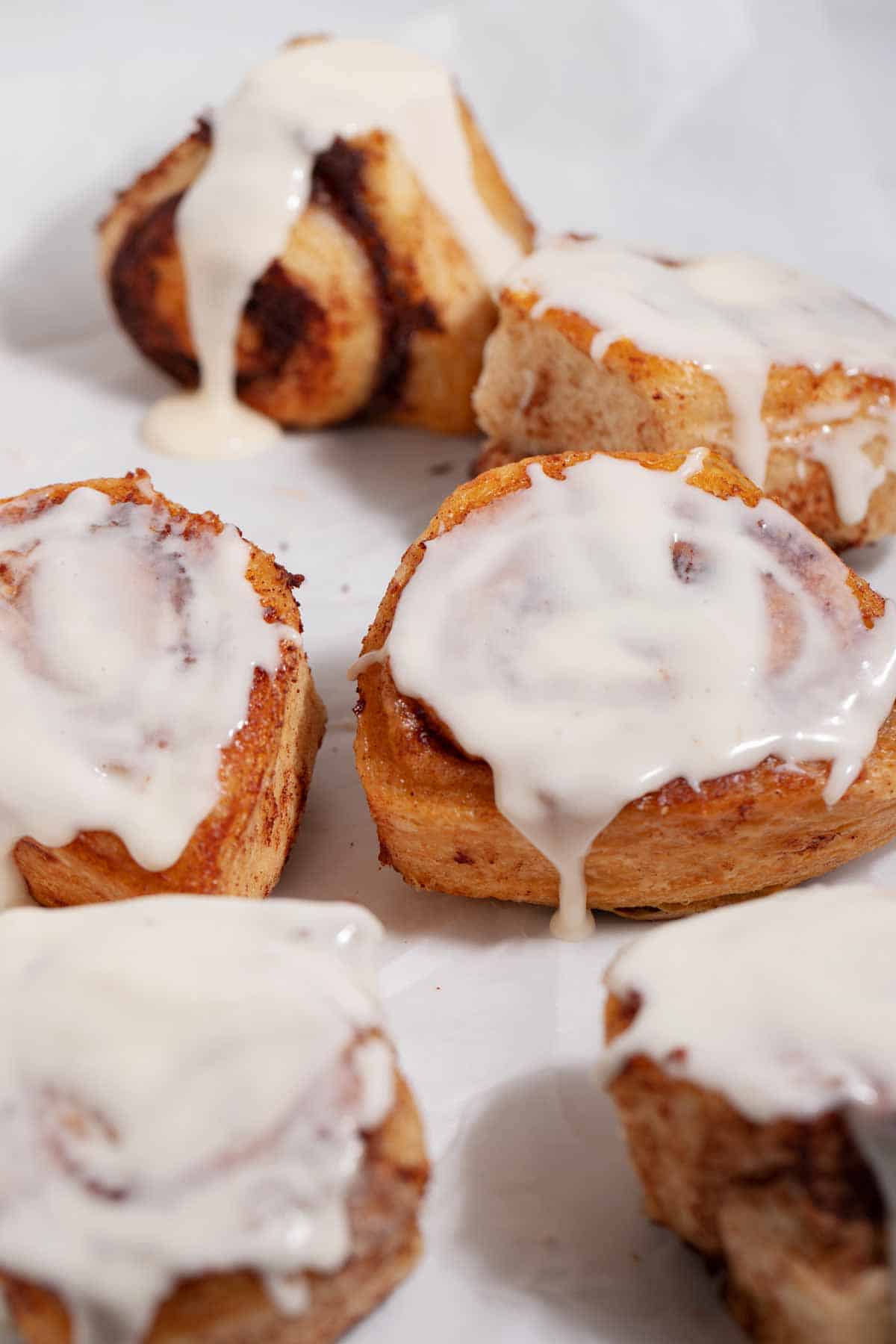 Cream cheese frosting. This is the standard finish for homemade cinnamon rolls. Cream cheese icing is made with butter, cream cheese, vanilla extract, and powdered sugar.
Apple pie cinnamon rolls. Apple cinnamon rolls drizzled with caramel sauce and sprinkled with pecans are a fall recipe through and through.
Cinnamon and brown sugar filling. Make buttery cinnamon filling next time you want to make perfect cinnamon rolls.
Peanut butter icing with bananas and pretzels. Try this unique flavor combination for the peanut butter lover. It will become one of your favorite ways to make the pastry.
Apple butter. Apple butter filling is warm, comforting, and just slightly different than you expected.
Pumpkin butter. Seasonal pumpkin butter can transform the rolls into pumpkin cinnamon rolls. Autumn is the best time to make pumpkin everything.
Coconut. You can never go wrong with a sprinkling of coconut with almost any flavor of cinnamon rolls.
Toffee chips. Toffee and cinnamon make a great pair for a sweet treat. Sprinkle toffee chips inside or on top of the rolls.
Marshmallow frosting with graham cracker crumbs. S'mores roll, anyone? Campfire ready, these are the best cinnamon rolls to remind you of camping.
Did you like this post? Then let's be social. FOLLOW ME on INSTAGRAM and PINTEREST to keep up with the latest tutorials, favorite recipes, and interesting happenings.