Blend fresh herbs and spices to make amazing Pumpkin Soup. Quick and easy to make with an electric pressure cooker. Ready to serve in just 30 minutes.
Pumpkin Soup is a smooth, creamy, hearty, healthy soup — perfect for cool fall or chilly winter nights. It is a soup you expect in the fall, just like my favorite fresh herb Turkey Soup.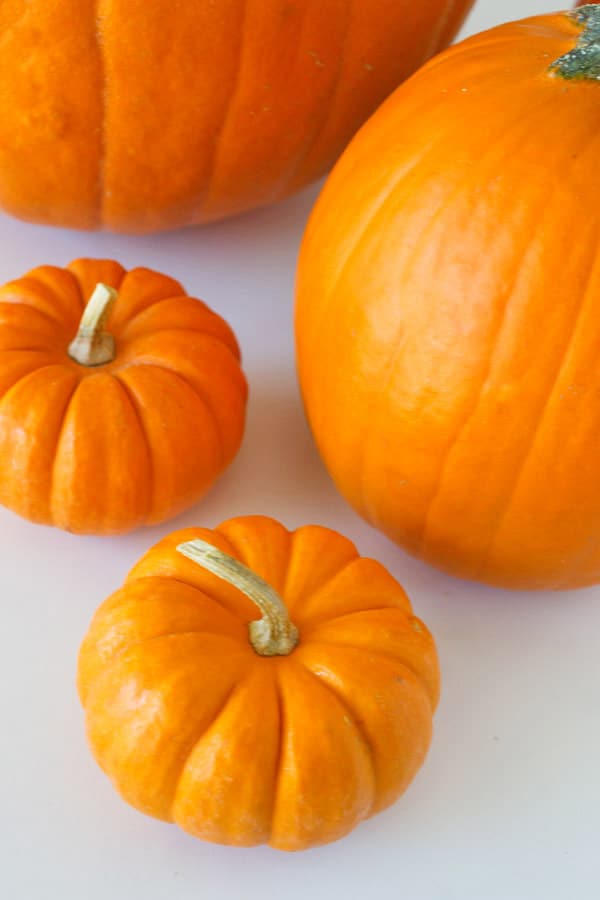 As soon as October rolls around, I am surrounded by pumpkins everywhere I look. That is good news for me since I like pumpkin recipes.
Even better news – I find pumpkins all season – even in December.
I usually buy at least half a dozen cans of pumpkin puree each year to try out with a variety of recipes.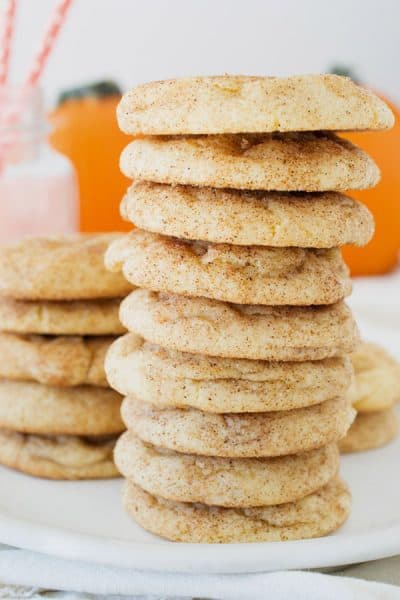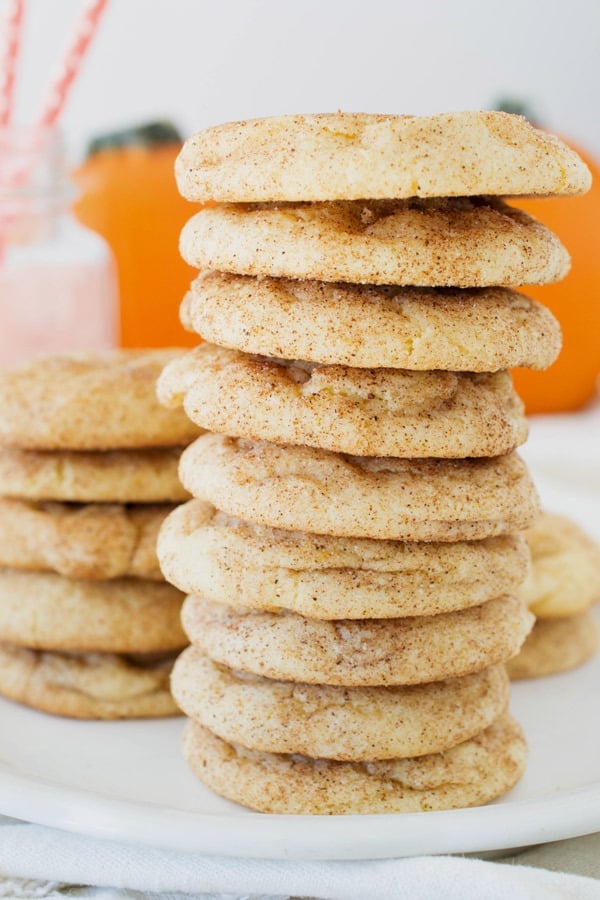 This year I made delicious Pumpkin Snickerdoodle cookies for the first time. So good! That recipe only calls for one tablespoon of pumpkin puree, so I was left with a whole lot of leftover pumpkin puree.
My First Pumpkin Soup
I knew I wanted to come up with a Pumpkin Soup recipe. Several years ago I had Pumpkin Soup for the first time at the Wildflower Bread Company restaurant. It was my first experience eating pumpkin in a savory recipe.
My memory of the soup from years ago was of a soup that was rich and creamy, similar to my Butternut Squash Soup recipe.
However, as I experimented with different ingredients for this Pumpkin Soup recipe, the soup diverged from that first pumpkin soup I tasted.
This soup became a healthy vegan soup.
Instead of cream cheese, I added coconut milk. And instead of white beans, I used red lentils. They are better than green lentils in this recipe.
Apples in the soup give a hint of sweetness. The fresh herbs and spices enhance the flavor of pumpkin. All together, the ingredients make a flavorful combination.
I like using fresh herbs whenever possible. Sage and thyme have the best taste when fresh. If you don't have fresh herbs, use dried herbs. Just note that the flavor may not be as rich.
I also recommend using fresh garlic and fresh ginger for a strong and slighty spicy taste.
The is a pureed soup. The mixture is a little sweet and a lot savory.
Cooking Methods — which one is the best?
You can make the Pumpkin Soup in a large pot on the stove, in a slow cooker, or in an electric pressure cooker.
Stove Top: To cook on the stove, bring all the ingredients to a boil and cook for 20 minutes, or until the lentils are cooked. Then puree.
Slow Cooker: To cook the Pumpkin Soup in a slow cooker, add all the ingredients and cook on low for 4 hours. Then puree.
Electric Pressure Cooker: Try my favorite cooking method– the electric pressure cooker.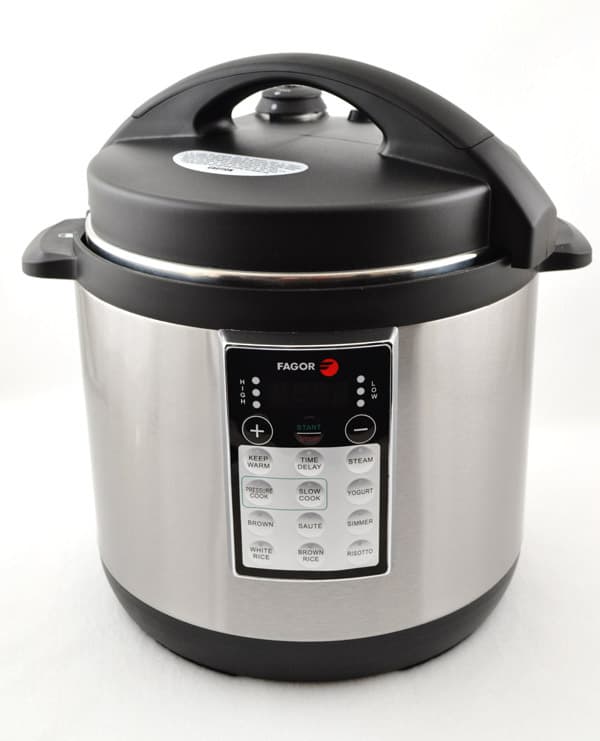 Use an electric pressure cooker, such as the Fagor Lux™ Multi-Cooker, (similar to the Instant Pot). I prefer the Fagor electric pressure cooker over the Instant Pot. Read my Fagor pressure cooker review to get a complete evaluation of all of its features.
When you use an electric pressure cooker, this soup is finished and on the table in 30 minutes. Best of all, it is hands-free cooking. No babysitting here.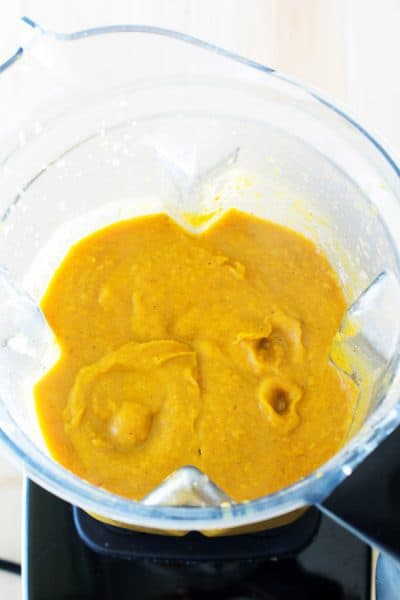 When the soup is finished cooking, blend it in a powerful blender. I recommend the Vitamix. It is the quickest and easiest way to puree the soup.
However, if you don't have a Vitamix or similar high-powered blender, an immersion blender (such as the Bamix) will do the job. It will take longer with the immersion blender and you will have to puree in batches. But it is a good substitute.
Should You Use a Fresh Pumpkin?
There are many reasons to cook pumpkin freshly grown, rather than using pumpkin puree from a can. In this Pumpkin Soup, use leftover roasted pumpkin or make your own pumpkin puree.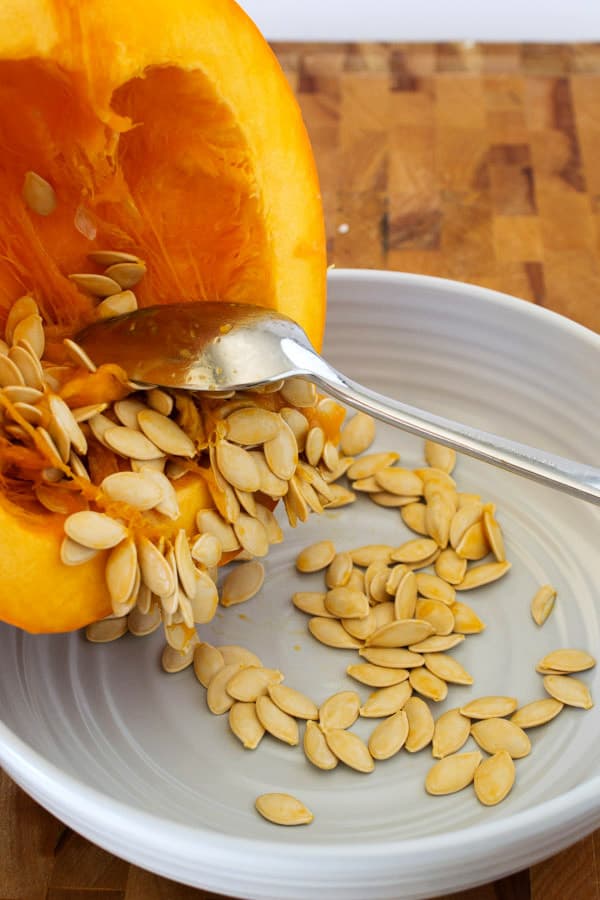 First, prepare the pumpkin by scrubbing it, cutting it open,and removing the seeds. Then peel the rind off (usually with a butcher knife) and cut the pumpkin into cubes.
You can either add the raw pumpkin cubes or roast the pumpkin before adding it to the soup.
It is better to use leftover roasted pumpkin rather than roasting a pumpkin just to use for the soup. That would be too time consuming.
The Easy Pumpkin — Open a Can of Puree
If you don't have a fresh pumpkin or you are in a hurry, open a can of pumpkin puree. Be sure the can is labeled 100% pure pumpkin and is not pumpkin pie filling. Pumpkin pie filling has spices added. You will want to control the spices that go into the soup.
Healthy Ingredients in Pumpkin Soup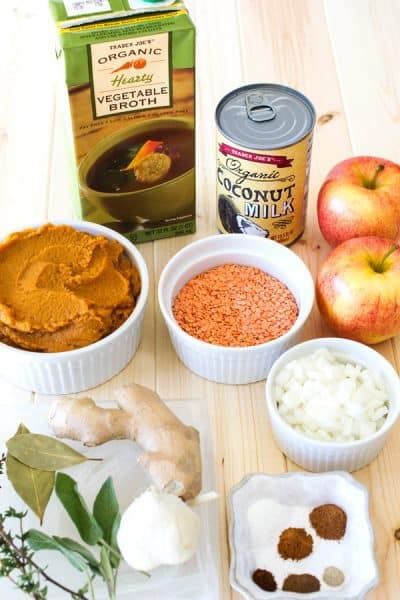 Pumpkin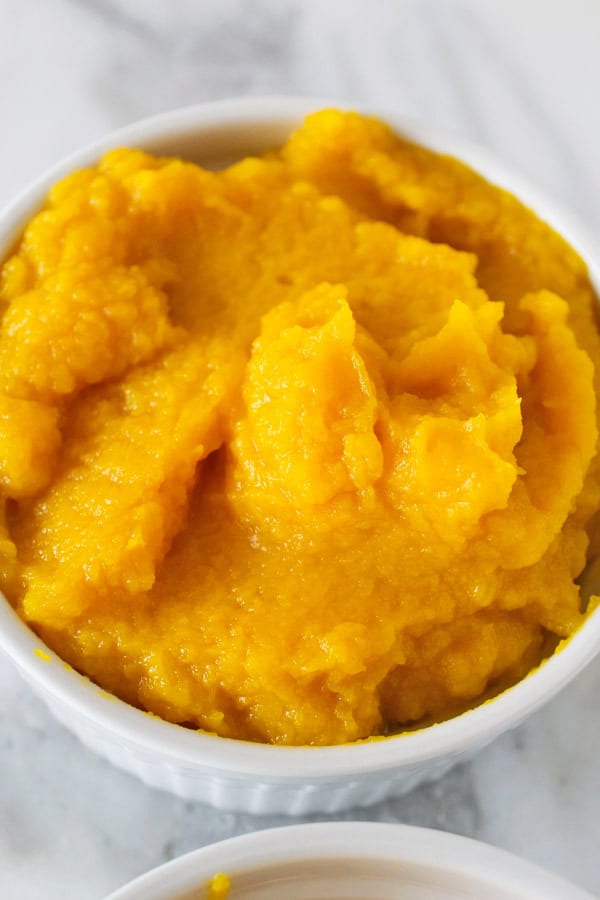 Make Pumpkin Soup from a fresh pumpkin or use pumpkin puree from a can. You can also make your own pumpkin puree.
If you are starting with a fresh pumpkin, don't puree it first. Just add the pumpkin cubes to the soup.
Pumpkin contains:
Carotenoids. Studies show that consuming carotenoids lowers the risk of degenerative and cardiovascular disease.
Fiber.
Vitamins C, vitamin K and several B vitamins. They help protect skin against damages of sunlight.
Apples
Use two apples for a full recipe. Once I only had one apple for the soup. I thought I could get by, but I missed the second apple when I tasted the soup. Use two apples whenever possible.
This soup is a good use for apples getting a little old.
If your apple is organic, it is optional to peel the apples. The soup will be pureed so the peel will be pureed too.
If your apple is conventionally grown, peel the apple so you are not eating waxy residues or pesticides on the apple skin.
Red Lentils
Red lentils add some bulk and fiber to the soup, making it thicker than pumpkin alone.
Lentils are complex carbohydrates. They contain:
Fiber
B vitamins
Iron
Calcium
Coconut Milk
Do not use coconut water. Use the full fat coconut milk found in a 13.5 ounce can. I like Trader Joe's coconut milk.
Coconut milk adds creaminess to the soup and a very mild coconut flavor.
If you aren't a fan of coconut, you can substitute cream or half and half for the coconut milk.
Onions, Garlic, and Ginger
Use fresh onions, garlic, and ginger, rather than dehydrated or ground items.
Fresh Herbs
Sage and thyme are best when they are fresh. But substitute dried, if you have to.
Spices
Cinnamon, allspice, nutmeg, cloves, and white pepper blend together in harmony with the pumpkin.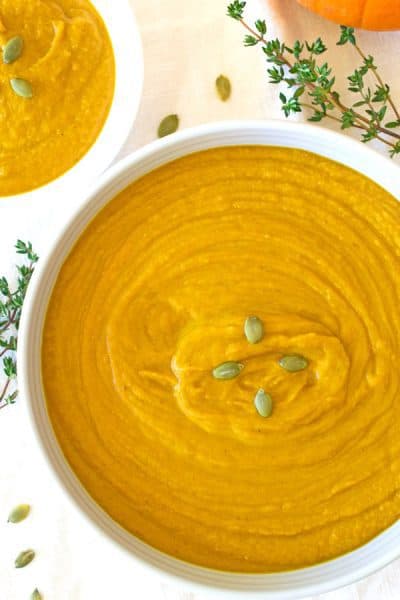 I've come a long way since my first taste of Pumpkin Soup at the Wildflower Bread Company restaurant. Although my recipe has a very different taste than the soup they served, I like the blend of flavors and hint of sweetness that this version has.
Maybe someday, I will try for a different variety of Pumpkin Soup, but for now I am satisfied with this version. Enjoy!
Comment below and let me know what you think of this soup.
Yield: 8 cups
Pumpkin Soup
Blend fresh herbs and spices to make amazing Pumpkin Soup. Quick and easy to make with an electric pressure cooker. Ready to serve in just 30 minutes.
Additional Time
5 minutes
Ingredients
Soup Base
2 cups vegetable broth
1 ½ cups (13.5 ounce can) coconut milk
3 cups (29 oz. can) pure pumpkin puree
½ cup red lentils, uncooked
½ tablespoon olive oil
½ cup onion, chopped
1 garlic clove
2 medium apples
1 teaspoon sea salt
Seasonings
2 bay leaves
1 teaspoon ginger, freshly grated (or ½ teaspoon dry ground)
1 tablespoon fresh sage, chopped (or ½ teaspoon dry rubbed sage)
½ teaspoon fresh thyme (or ¼ teaspoon dry)
¼ teaspoon nutmeg
¼ teaspoon cinnamon
⅛ teaspoon ground cloves
⅛ teaspoon allspice
pinch of white pepper
Instructions
CHOP onion.
MINCE garlic.
CORE and CHOP apples.
GRATE ginger.
CHOP fresh sage and thyme.
HEAT olive oil in an electric pressure cooker on Saute setting.
ADD onions and cook for 5 minutes, or until they begin to soften.
ADD garlic and cook for 1 minute.
POUR in vegetable broth, coconut milk, pumpkin puree, lentils, and apples.
STIR in all the fresh (or dried) herbs and spices.
CLOSE pressure cooker lid and bring soup to high pressure.
PROCESS for 10 minutes.
RELEASE the pressure and stir the soup.
BLEND the soup in a Vitamix or other high powered blender.
TASTE and adjust seasoning as needed.
SERVE hot and GARNISH with freshly ground pepper and pepitas.
Notes
All images and content are © TheTastyTip.com. If you want to use this recipe and techniques, please take your own photos, write your own description, and link back to this page. Thank you.
Nutrition Information
Yield
8
Serving Size
1 cup
Amount Per Serving
Calories

199
Total Fat

10g
Saturated Fat

8g
Trans Fat

0g
Unsaturated Fat

1g
Cholesterol

0mg
Sodium

443mg
Carbohydrates

25g
Fiber

5g
Sugar

9g
Protein

5g