Searching for the best sandwich for pumpkin soup? Discover a delicious variety of hot and cold sandwiches to make your soup meal complete.
Is pumpkin soup on the menu? Transform it into a hearty meal with a delicious sandwich.
What sandwich goes with pumpkin soup? Sliders, quesadillas, open-faced, and grilled cheese are the best sandwiches to serve with pumpkin soup. Both cold and hot sandwiches have earned their place next to soup.
Check out this recipe for pumpkin soup with apples and ginger. You will love the smooth mouthfeel and full-bodied flavor. And check out the best ways to thicken pumpkin soup.
Turkey Sliders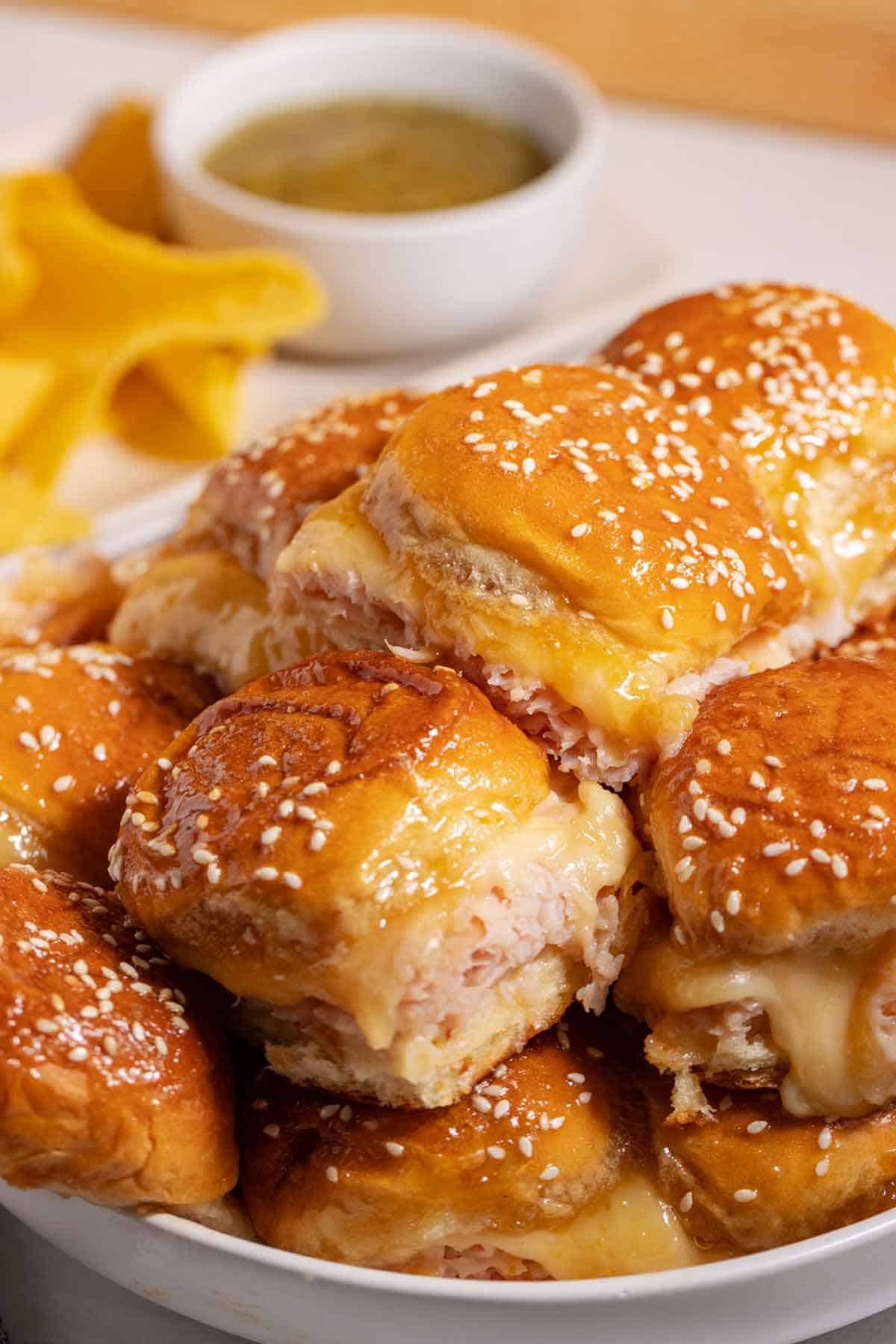 Baked turkey sliders with a brown butter mustard glaze are the tastiest sidekick for pumpkin soup. Check out the version that uses leftover turkey and cranberry sauce. Seasonal? You bet.
Chicken Salad Sandwich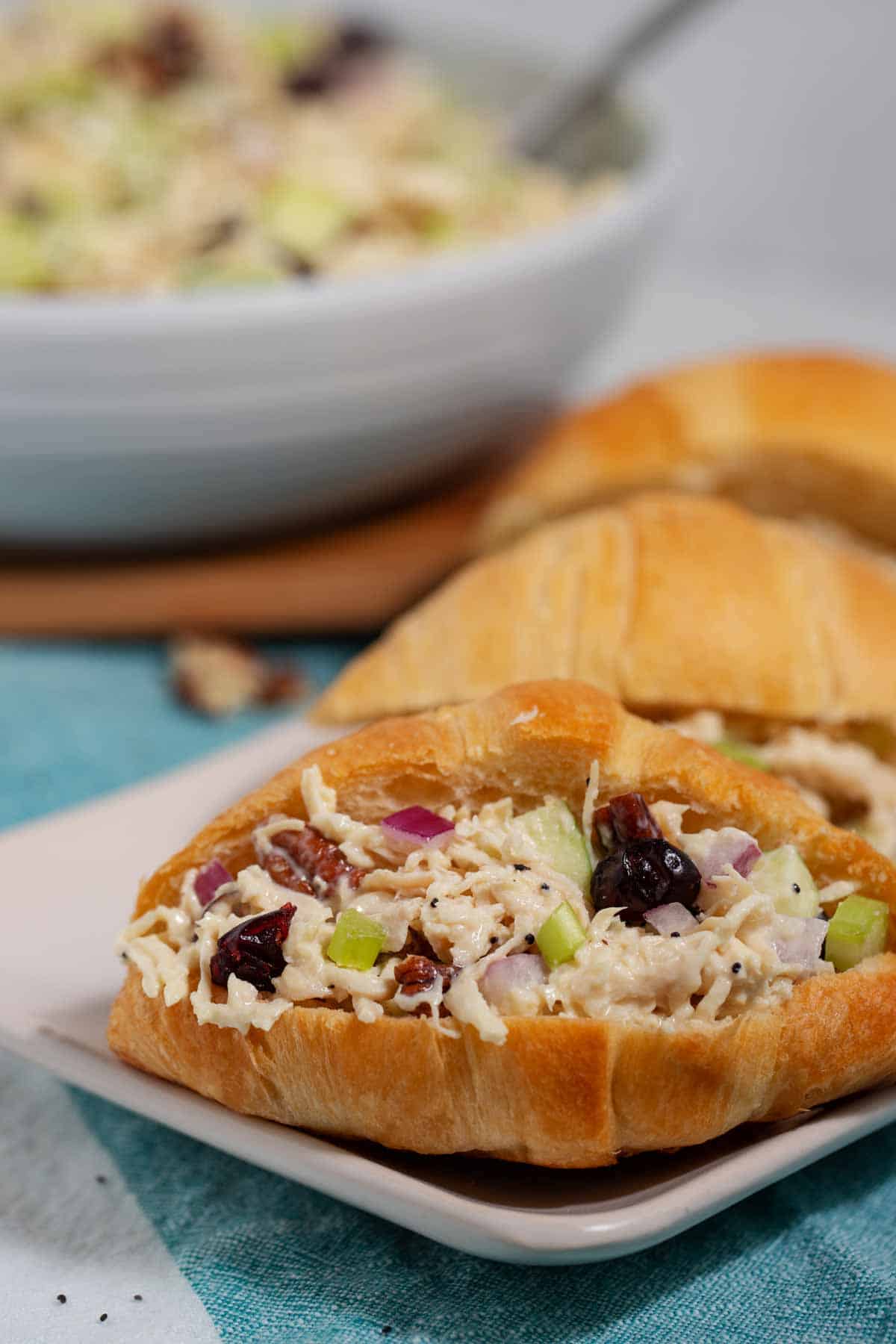 Try this chicken salad sandwich with cranberries and toasted pecans. It is the best accompaniment to any autumn soup.
You could even make chicken salad with leftover turkey. Either way – served on a croissant roll is the best way to present it with pumpkin soup. Or choose another bread for your chicken salad sandwich.
Sloppy Joes Sandwich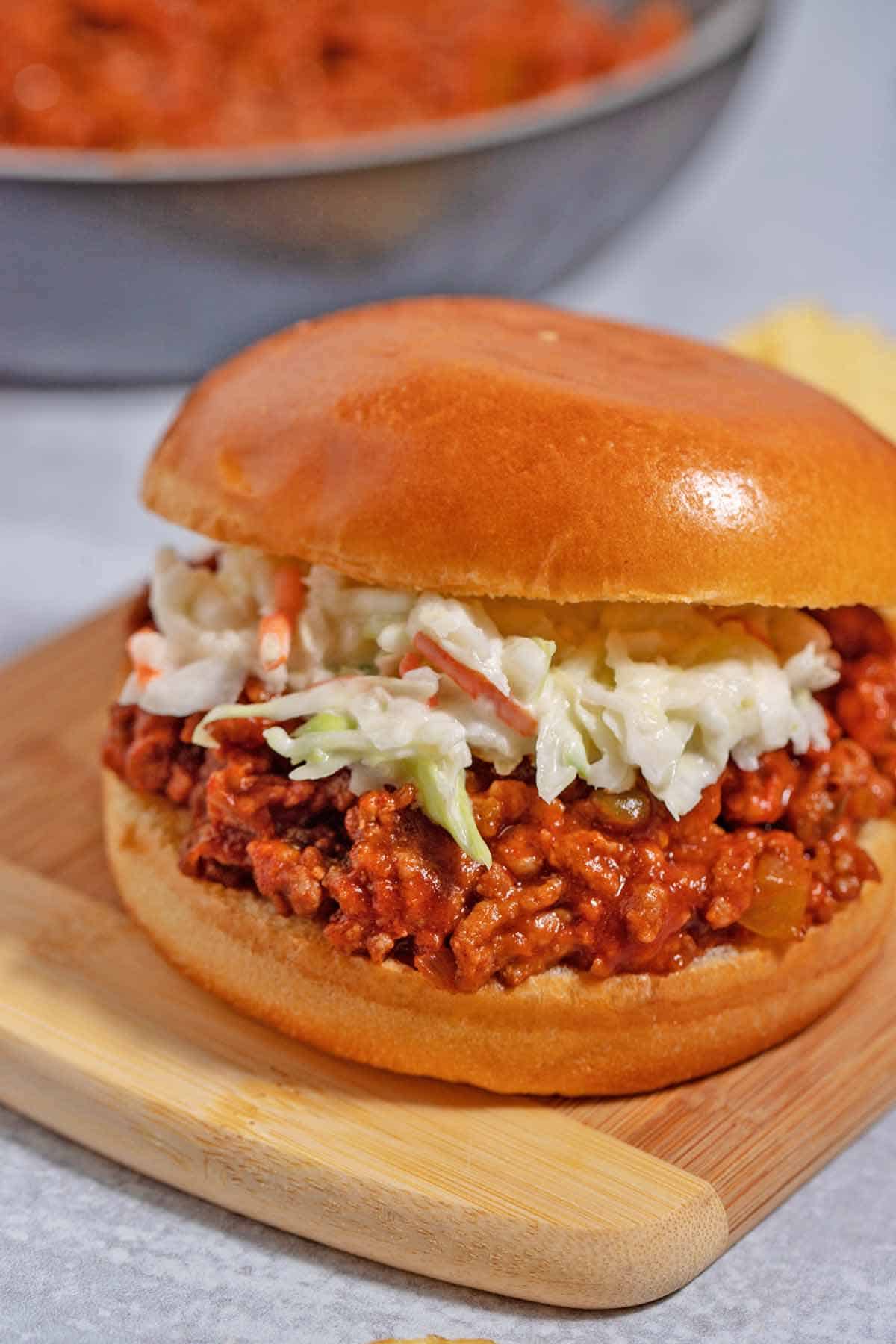 Ready for a hearty, meaty sandwich? Serve sloppy joes with pumpkin soup. No need to start from scratch. Doctor up Manwich sloppy joes for a quick, easy sandwich.
Check out the best bread for a sloppy joes sandwich.
Grilled Ham and Cheese Sandwich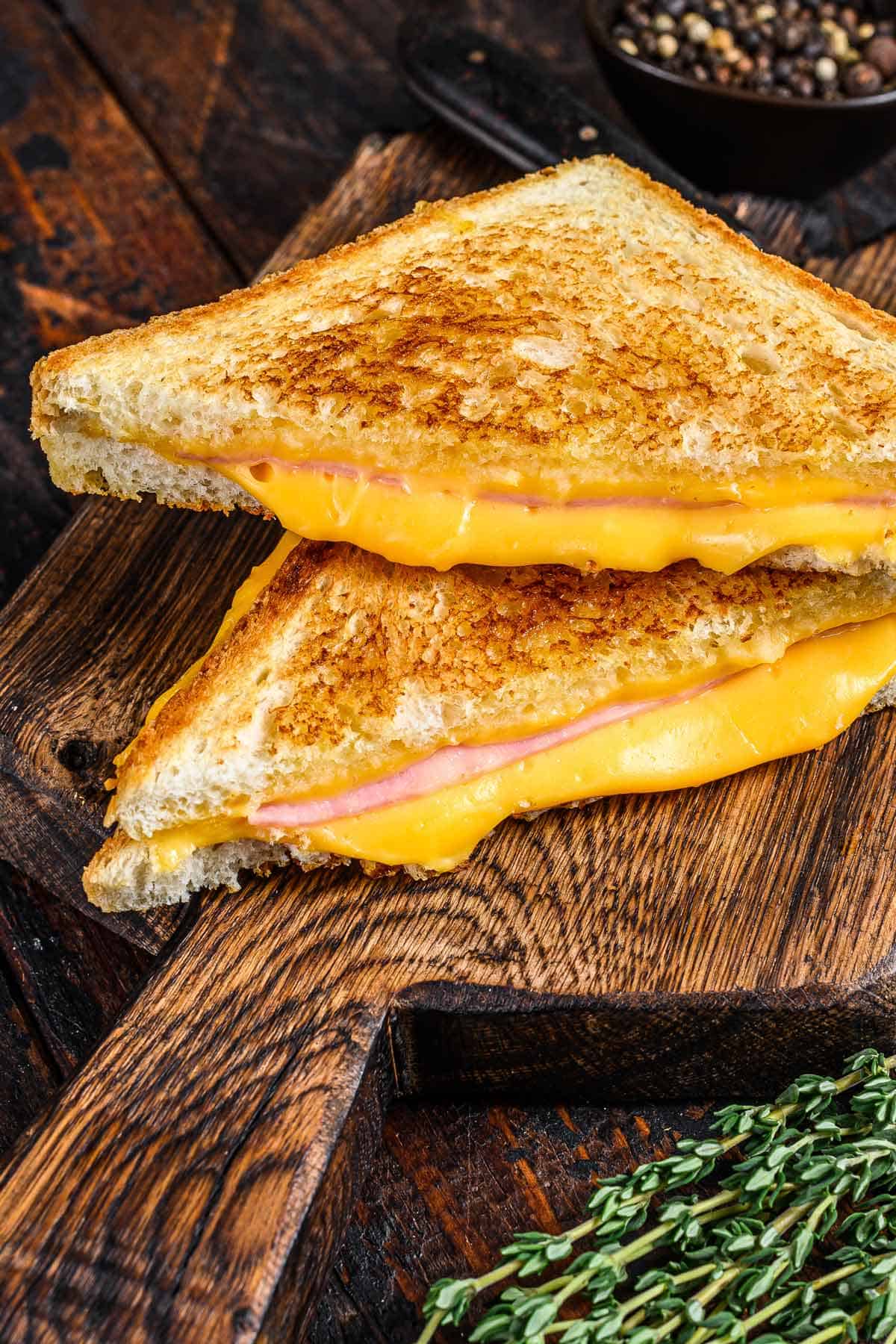 Sometimes you only need one slice of bread for a sandwich. Grill sliced ham and cheese on sourdough bread to make this easy sandwich. Get recipe.
If you want bread instead of an entire sandwich, you may also be interested in the best bread for pumpkin soup.
Turkey Avocado Sandwich
Sometimes you need a cold sandwich with a warm bowl of soup. A turkey avocado sandwich is just the thing.
Use either leftover or deli turkey, bacon, provolone cheese, and mashed avocado in between two of your favorite slices of sandwich bread. Slather with mayo and mustard for a sandwich made to go with soup. Get recipe.
Looking for an easy way to cook a lot of bacon at once? Learn how to cook bacon in the oven. This post has instructions for cooking either crispy or chewy slices.
Egg Sandwich with Tomato
Scramble an egg and slice a cold tomato for this sandwich. Serve it on a toasted and buttered English muffin. It fits right in with your harvest soup lunch. Get recipe.
Cuban Steak Sandwich
Juicy, seasoned flank steak, roasted red peppers, and caramelized onions are the fillings for a toasted Cuban steak sandwich. Ciabatta buns make it a two-hand sandwich. Serve it with your next pumpkin soup dinner. Get recipe.
Falafel Sandwich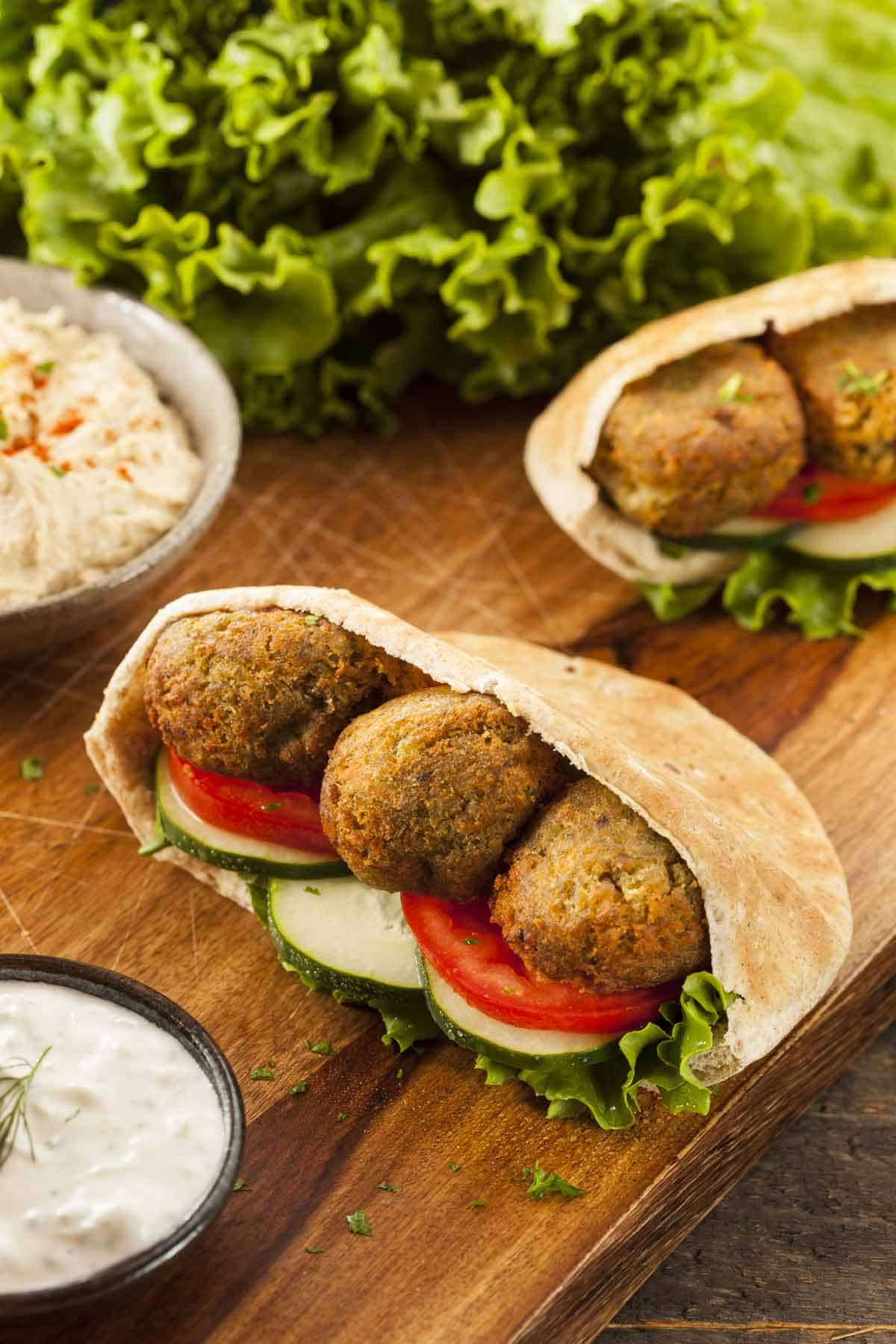 Warm pita bread, crispy falafel balls, lettuce, tomato, and cucumber slices make this tasty falafel sandwich. It is vegetarian and hearty. You are going to love this sandwich with your soup. Get recipe.
Nutella Sandwich with Banana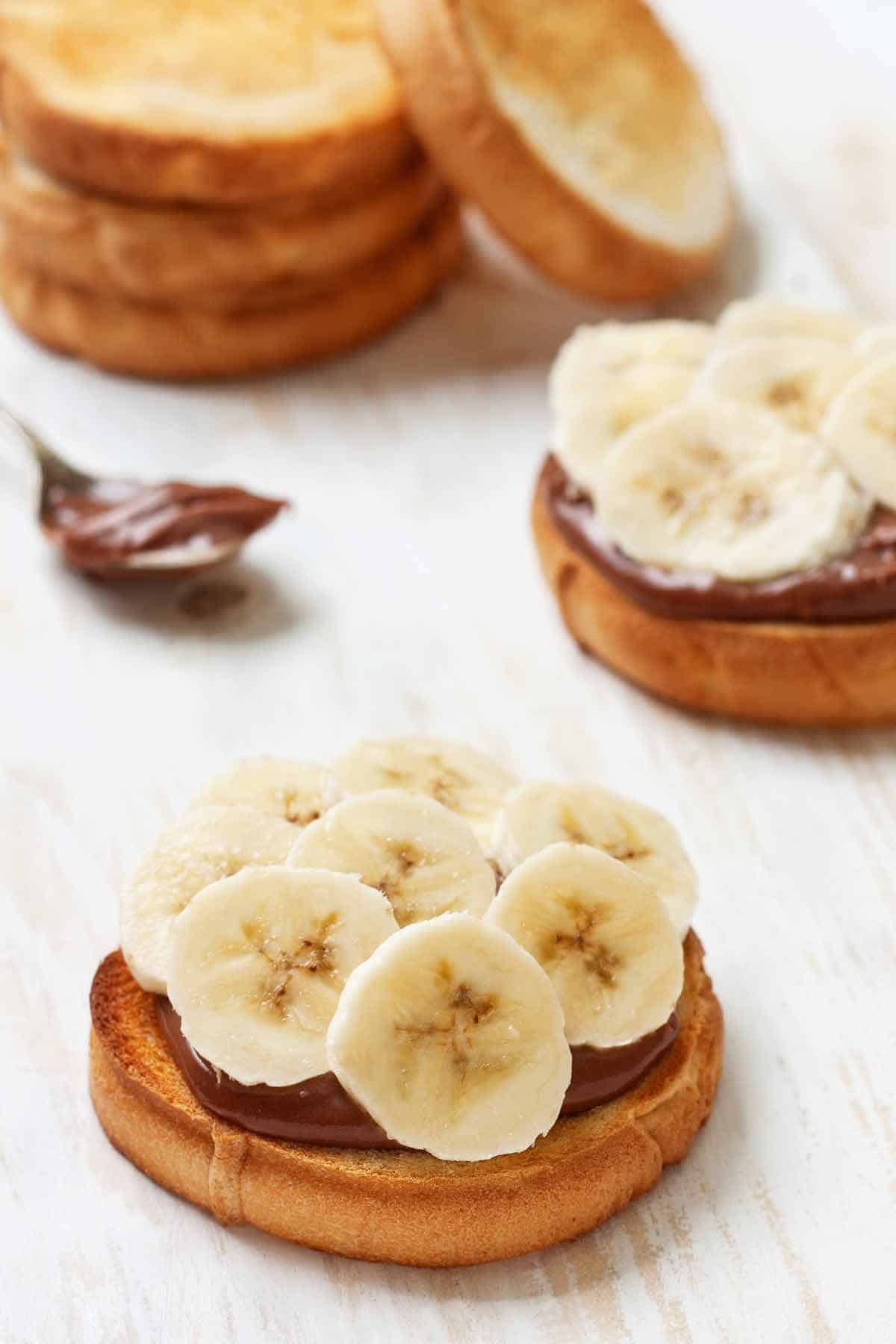 Sometimes you need simple sandwiches with soup. That is what you will get with this easy, grilled Nutella sandwich with sliced bananas. Try it with brioche bread. Your soup will love this tasty sidekick. Get recipe.
Looking for other side dishes for pumpkin soup. Get a complete list of great suggestions in this post on what to serve with pumpkin soup.
Pulled Pork Sliders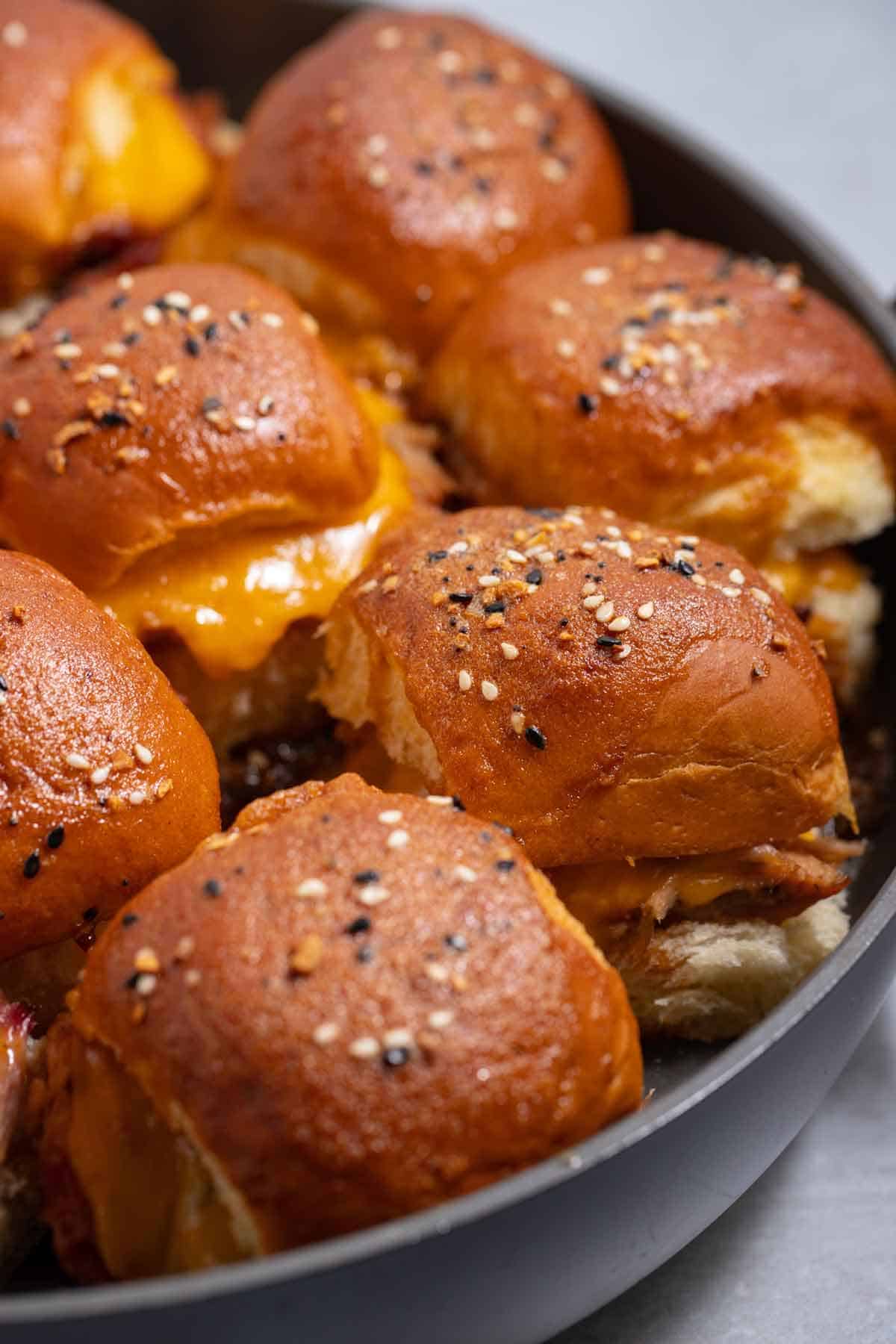 Choose this hot sandwich to go with your soup. Grab some Hawaiian buns, leftover pulled pork, pickled jalapenos, and shredded cheddar cheese. Drizzle with honey mustard butter sauce and sprinkle with sesame seeds. Bake, pull apart, and eat. Get recipe.
Salmon Salad Sandwich
Salmon salad is an easy sandwich to pull together with leftover salmon. Mix it with a creamy sauce and top with peppery arugula. You will love it with pumpkin soup. Get recipe.
Don't forget your soup topping. This post on the best toppings for pumpkin soup will give you plenty of fantastic garnish ideas.
Panera Mediterranean Veggie Sandwich
Veggies, veggies everywhere. Make a Mediterranean veggie sandwich with whole wheat bread smeared with hummus and topped with tomatoes, red onions, red peppers, greens, cucumbers, and feta cheese.
The perfect veggie sandwich for a vegetarian pumpkin soup. Get recipe.
Grilled Cheese Sandwich (bacon-wrapped grilled cheese)
You will be licking your fingers after eating this bacon-wrapped grilled cheese sandwich. Make a regular grilled cheese sandwich and wrap it in bacon. Fry it in a skillet until the bacon is crisp and the cheese is melted. Get recipe.
Slice it and dunk it into your pumpkin soup. If the bacon is over the top for you, make a standard grilled cheese sandwich without the bacon.
Veggie Quesadilla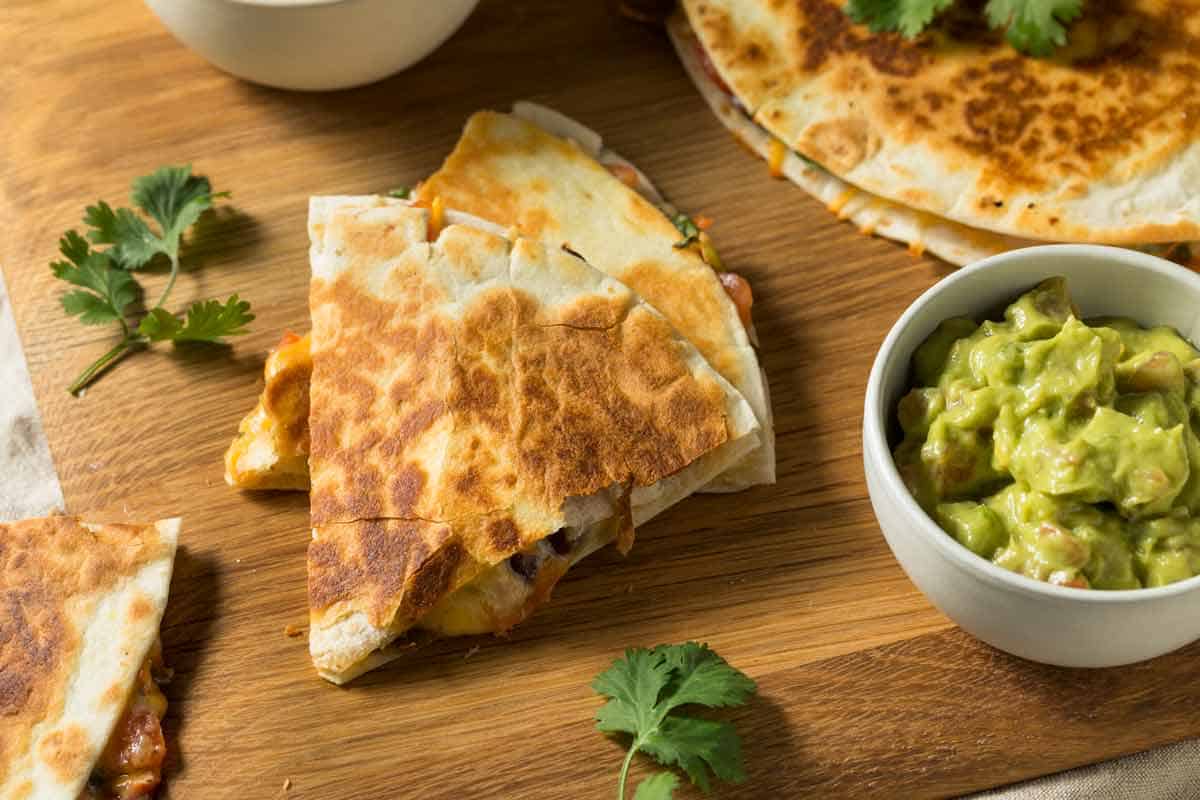 A quesadilla is a sandwich made with a tortilla. Layer roasted red peppers, onions, cheese, and grilled mushrooms on a flour tortilla. Top with another tortilla and grill it in a skillet, flipping it once.
Cut it into triangles and serve with pumpkin soup. Get recipe.
You can also add roasted pumpkin cubes to the quesadilla. If you do, you will want to learn the best way to peel a pumpkin.
Monte Cristo Sandwich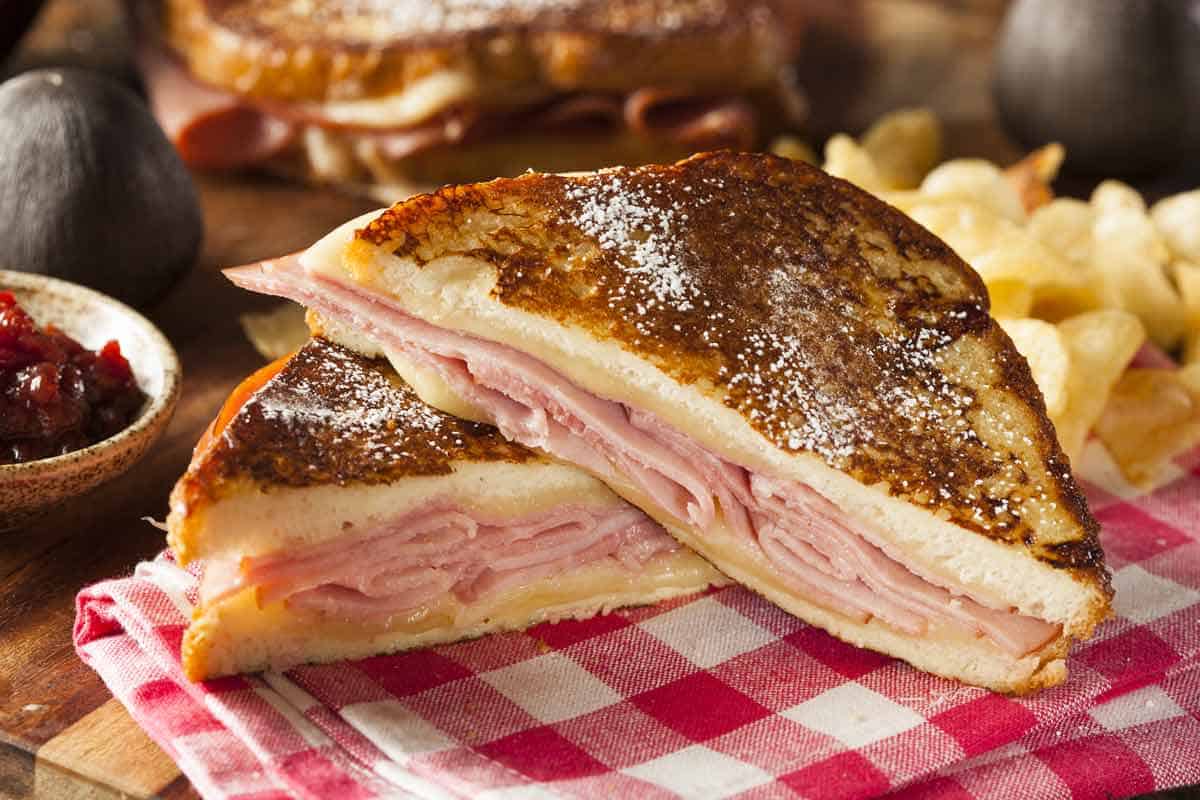 The Monte Cristo sandwich is sweet and savory – much like pumpkin soup. Thinly sliced ham and cheese are sandwiched between thin slices of white bread. Dip the sandwich in whipped eggs, deep fry, and then sprinkle powdered sugar on top.
It can stand on its own. But dunk it in your soup, and you will be in heaven. Get recipe.
Panera Chipotle Chicken Avocado Melt
Grilled chicken, smoked gouda cheese, avocado, cilantro, and red peppers are sandwiched between slices of ciabatta bread smeared with chipotle sauce. Grill the sandwich, and it is ready to go with your bowl of pumpkin soup. Get recipe.
Learn how to roast your own red peppers. You will never go back to the jarred version.
Bruschetta
Bruschetta is almost a sandwich. It is open-faced and toasted with olive oil. Diced tomatoes, mozzarella, and fresh basil top the toast. Bruschetta is ideal for any seasonal soup. Get recipe.
Avocado Toast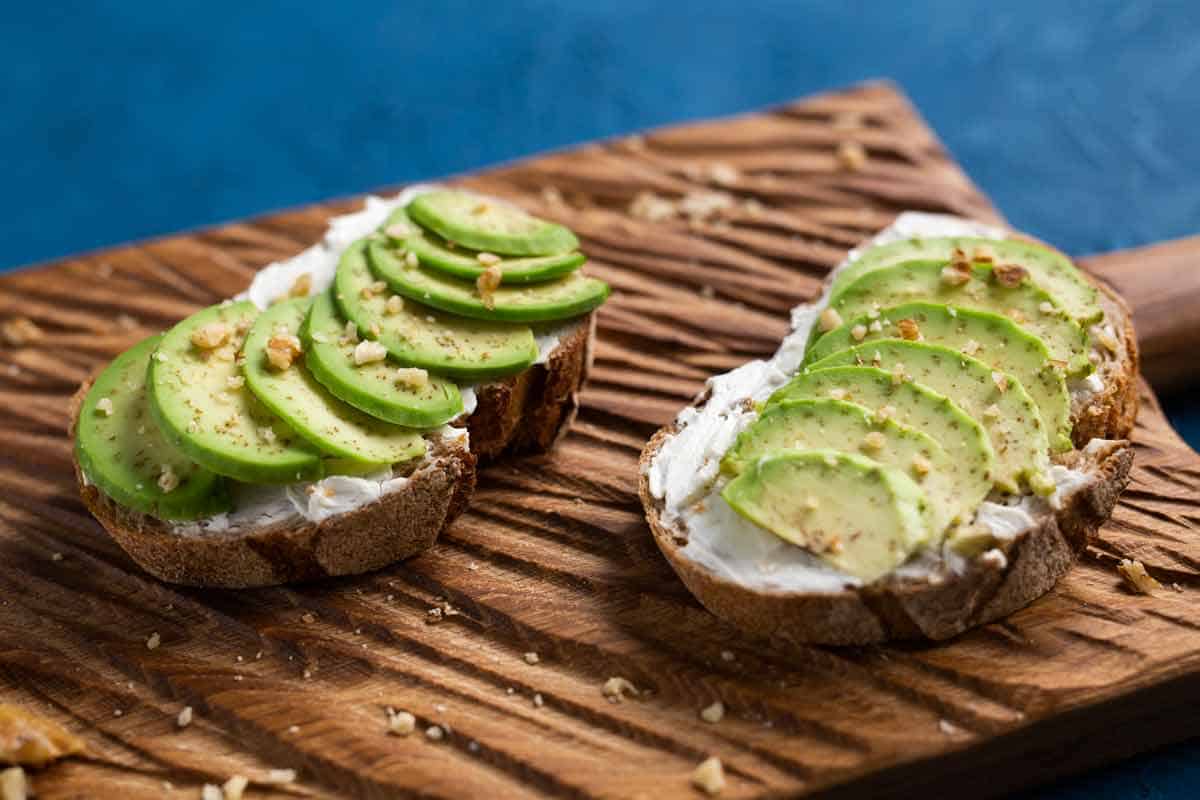 Avocado toast is a simple, opened-faced toasted sandwich with mashed avocado. Sprinkle with sesame seeds or Trader Joe's Everything but the Bagel sesame seasoning.
It is light and elegant and perfect for pumpkin soup. Get recipe.
Chicken Quesadilla
When you have leftover chicken, make a quesadilla. Spicy taco sauce and shredded cheese make this chicken quesadilla complete. Soup's on! Get recipe.
When you need moist, flavorful chicken, cook it on the stove. Learn how to keep the chicken from drying out with these handy instructions.
Copycat Panera Caprese Sandwich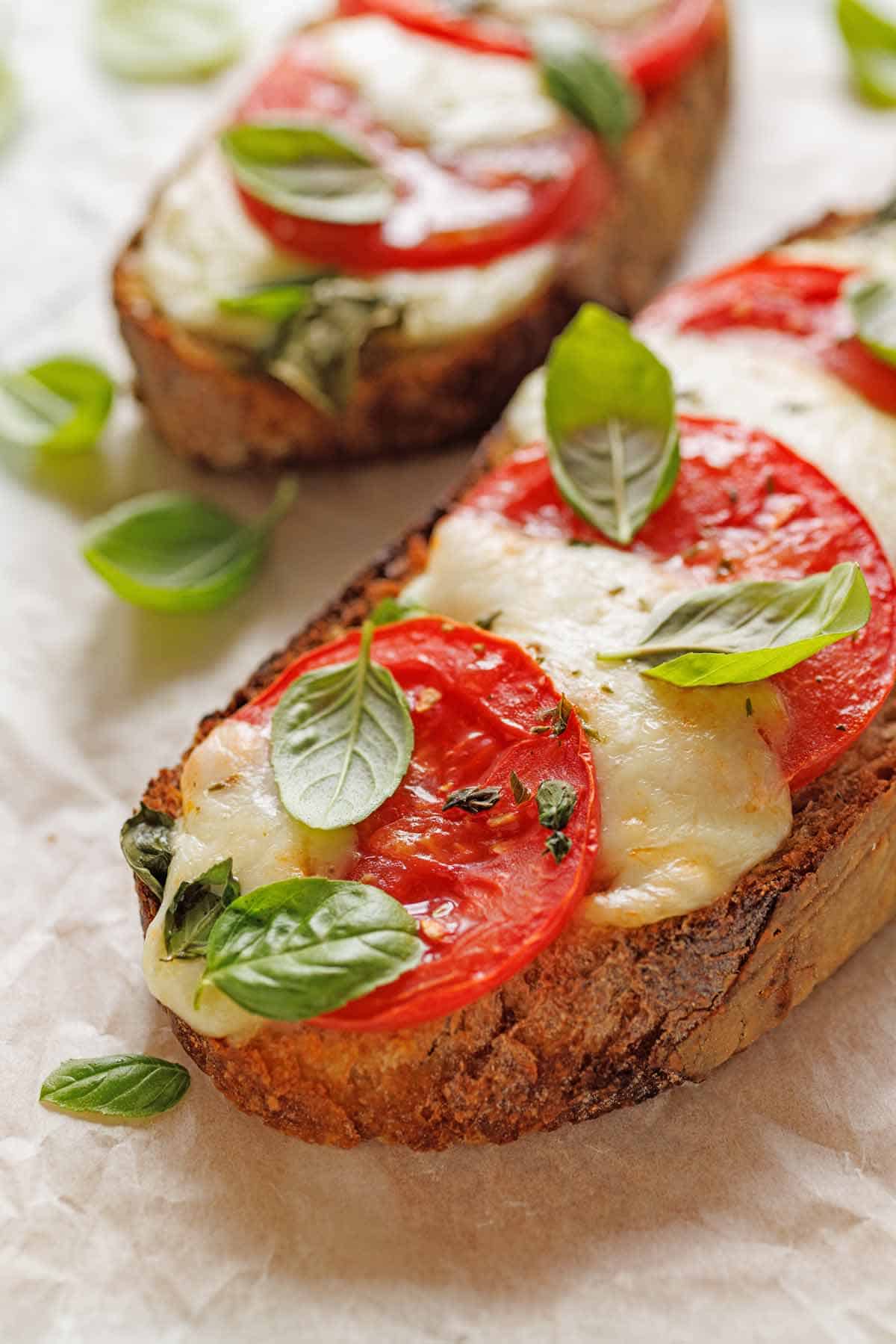 Toast a couple of slices of multi-grain bread and smear with pesto. Add sliced tomatoes, mozzarella, and spinach. Your caprese sandwich is ready to be pumpkin soup's companion. Get recipe.
Hungry for More Pumpkin Recipes?
Take a look at these tips and recipes for pumpkin.
Roasted pumpkin seeds. Don't toss those seeds. Roast pumpkin seeds for a healthy, crispy snack.
Did you like this post? Then let's be social. FOLLOW ME on INSTAGRAM and PINTEREST to keep up with the latest tutorials, favorite recipes, and interesting happenings.