Pumpkin soup on the menu? Learn the best breads to serve with pumpkin soup. Rolls, buns, muffins, and garlic toast are just a few tasty ideas.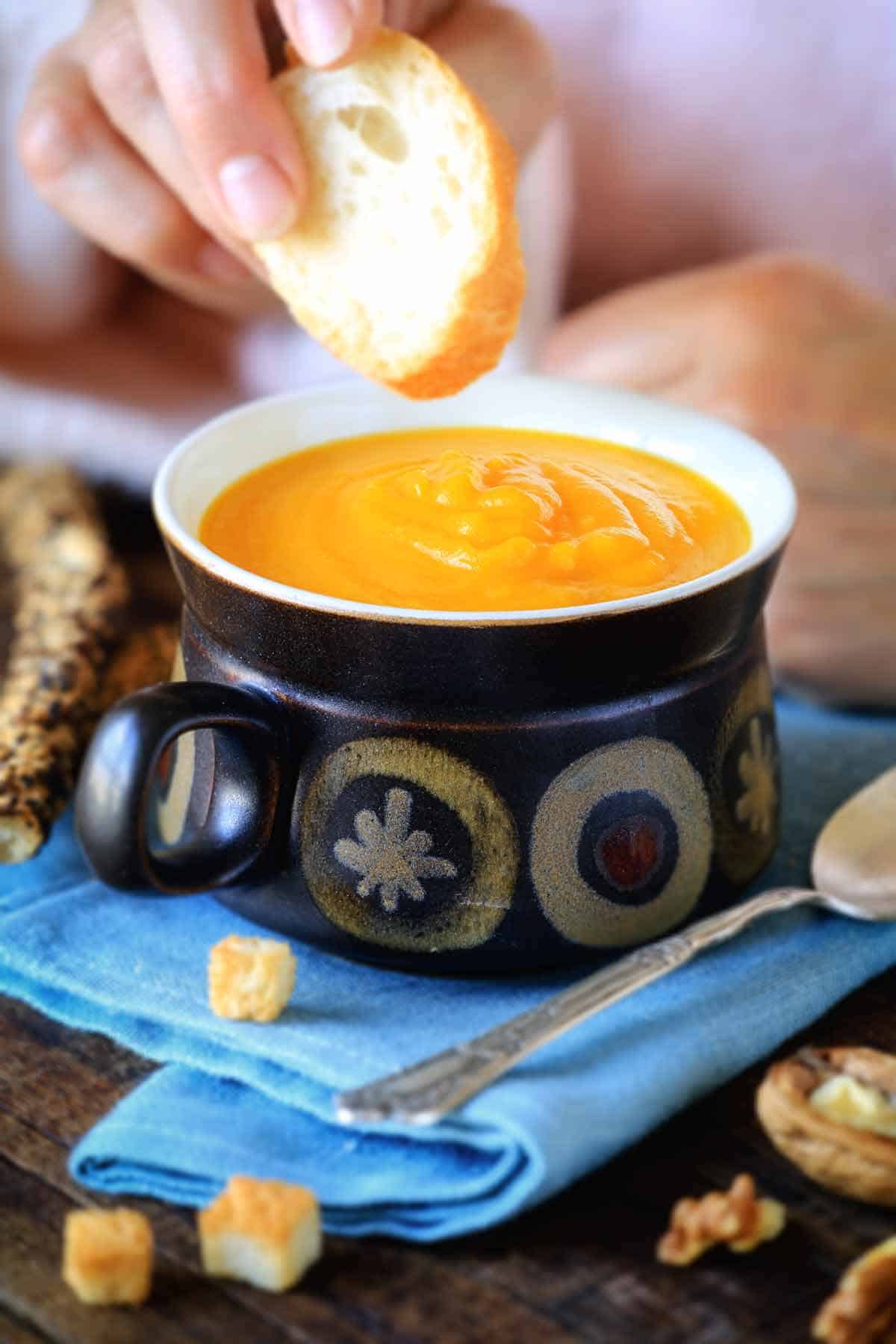 Forget all the other sides. You know that bread is the best choice to serve with soup. But what is the best bread for pumpkin soup?
The best breads for pumpkin soup are bread bowls, rolls, cornbread, garlic bread, scones, and muffins. Crusty breads are best for dipping, but soft breads are popular too.
In case you want other suggestions for sides, check out this post on the best sides for pumpkin soup.
Did you like this post? Then let's be social. FOLLOW ME on INSTAGRAM and PINTEREST to keep up with the latest tutorials, favorite recipes, and interesting happenings.