What are bakery-style muffins? Learn the bakery secrets to make jumbo muffins at home. Crunchy, crispy, and fluffy muffin secrets revealed.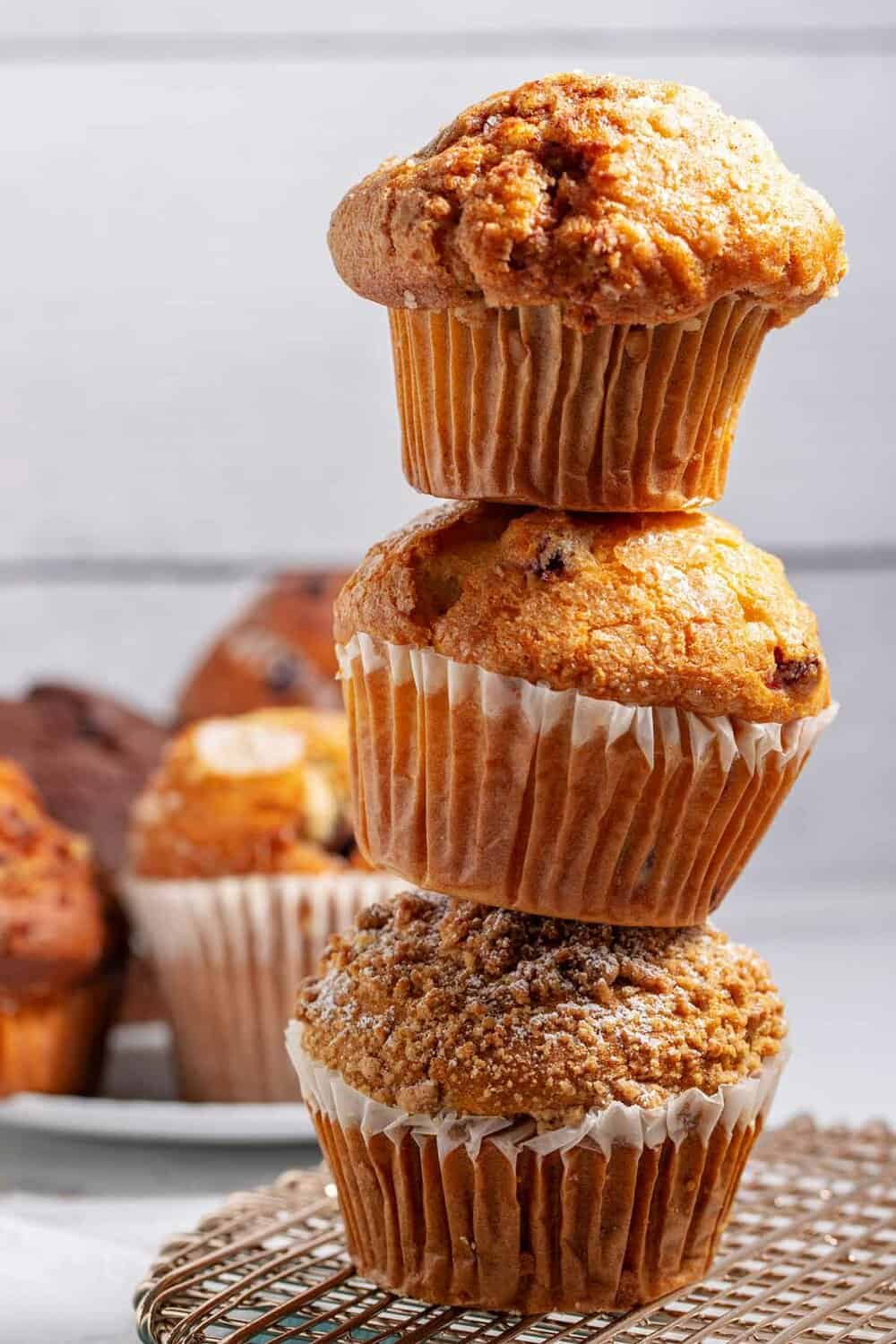 What are bakery-style muffins? Bakery-style muffins are typically jumbo-sized, extra tall muffins with a domed top. Many are crowned with an eye-catching addition of crunchy sugar, streusel crumb, or glaze.
Bakery muffins aren't just any muffins sold in a bakery. They are beautiful and irresistible. With their sky-high domes, they come in various flavors and toppings.
What Does "Bakery-Style" Mean?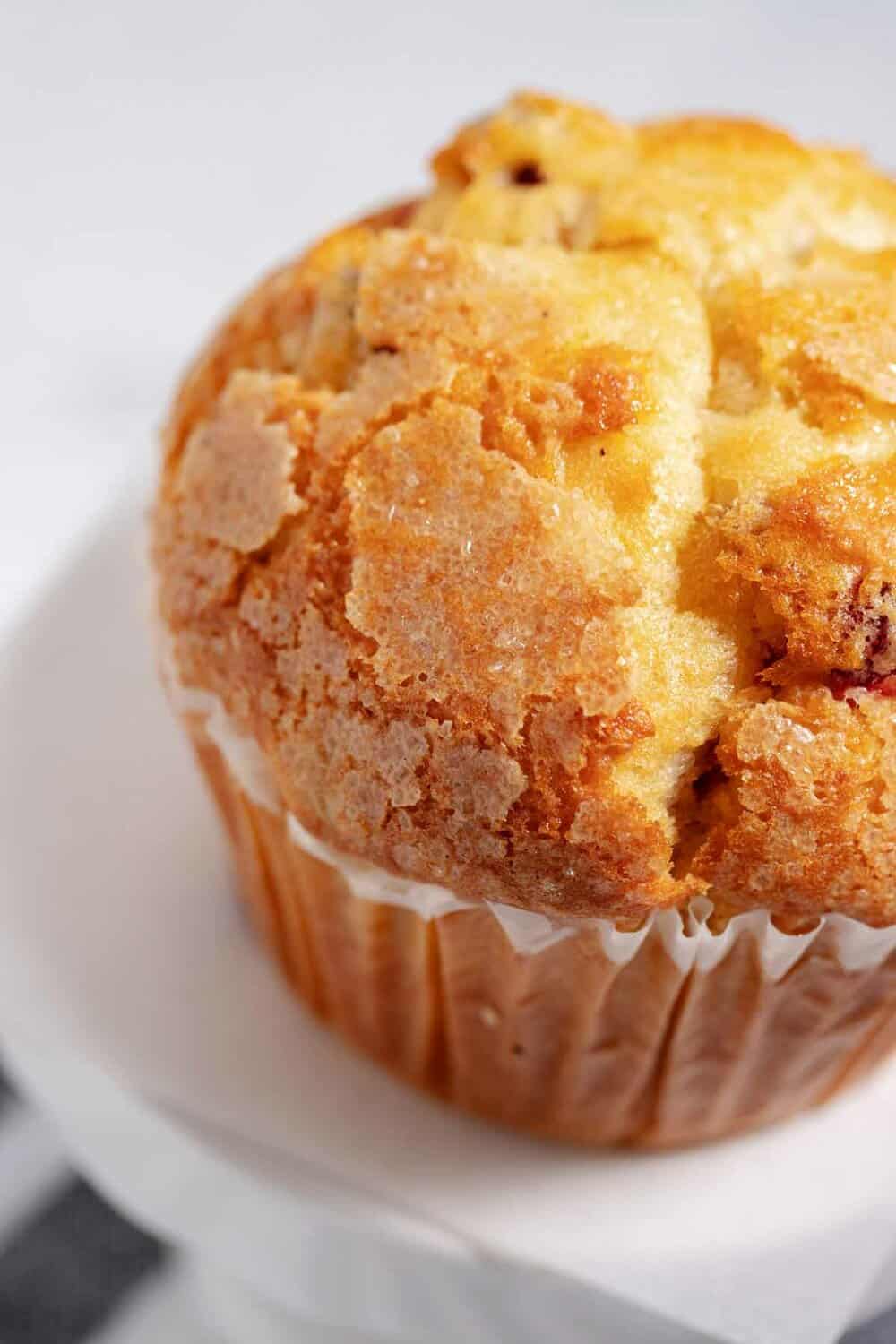 Bakeries are the go-to stores for sophisticated and delicious pastries, pies, and other baked goods. Bakeries produce goods ranging from muffins and cookies to pies and donuts.
"Bakery-style" is more than the food itself. When you see extra-large baked goods with decadent fillings, toppings, and decorations, you are experiencing bakery-style.
Each type of baked good is produced with high-quality ingredients, combined in ways that provide amazing flavor and texture.
Sometimes the flavor combinations are exotic or unexpected. When you purchase from a bakery, you want an experience as much as a great product.
Don't worry. The prices will reflect this.
You may also be interested in what bakery-style cookies are and how to make them at home.
Description of Bakeshop Muffins
Now that you know what "bakery-style" is, let's turn the spotlight on muffins. Here are a few characteristics of these muffins.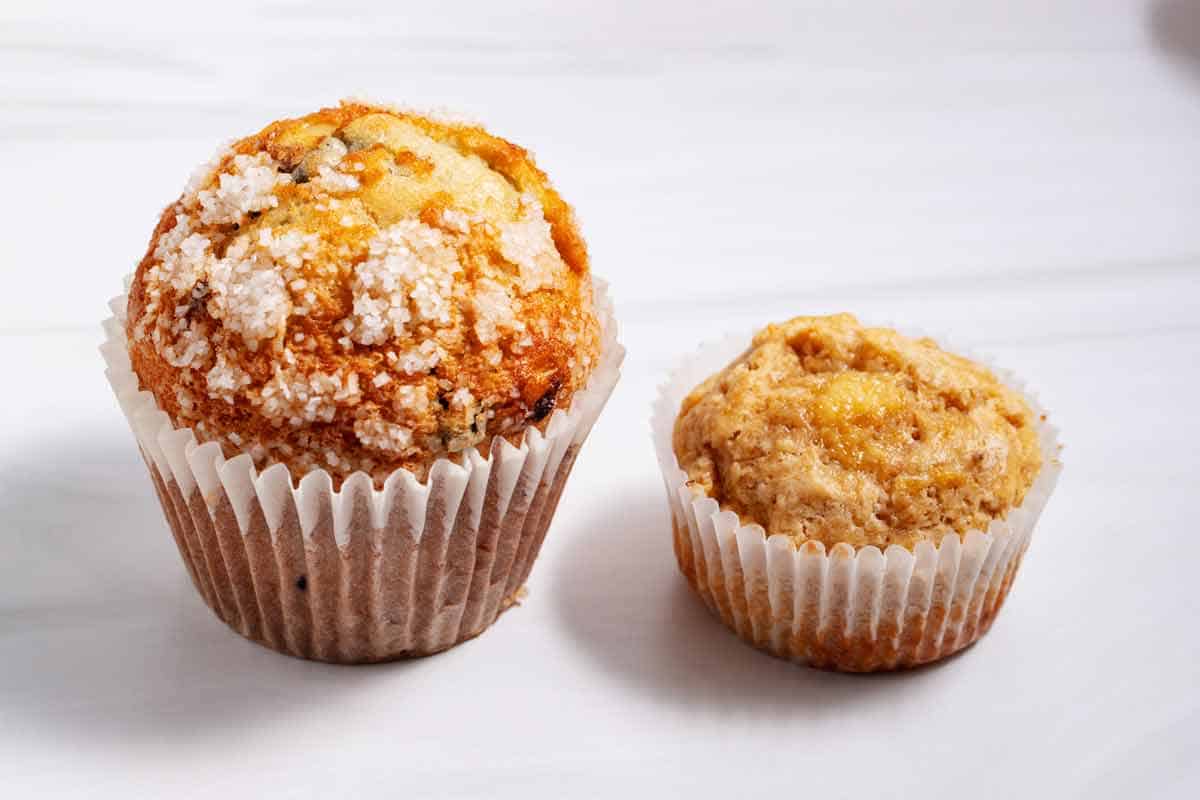 Jumbo-sized muffins are generally 2½ times larger than regular muffins. Bakery-style muffins have approximately 7 ounces of batter per muffin, compared to 3.5 ounces of batter in a standard muffin.
Bakeshop muffins have a tight crumb pattern with a moist and dense center. Some muffins are so moist, delicious, and sweet, you may think you are eating a cupcake.
The tall, crunchy tops of bakehouse muffins give them an air of sophistication and superiority compared to the typical "made at home" muffins.

Some bakeries produce mini or regular-sized muffins with a tall top. However, because they are mini-sized, they are often not considered "bakery-style." Even though they are baked in a bakery.
Bakery muffins have a crunchy mounding top with added sugar crystals, streusel crumb, powdered sugar, or a glaze. Regular-style muffins may have a topping but often do not.
What are the Most Popular Bakery Muffin Flavors?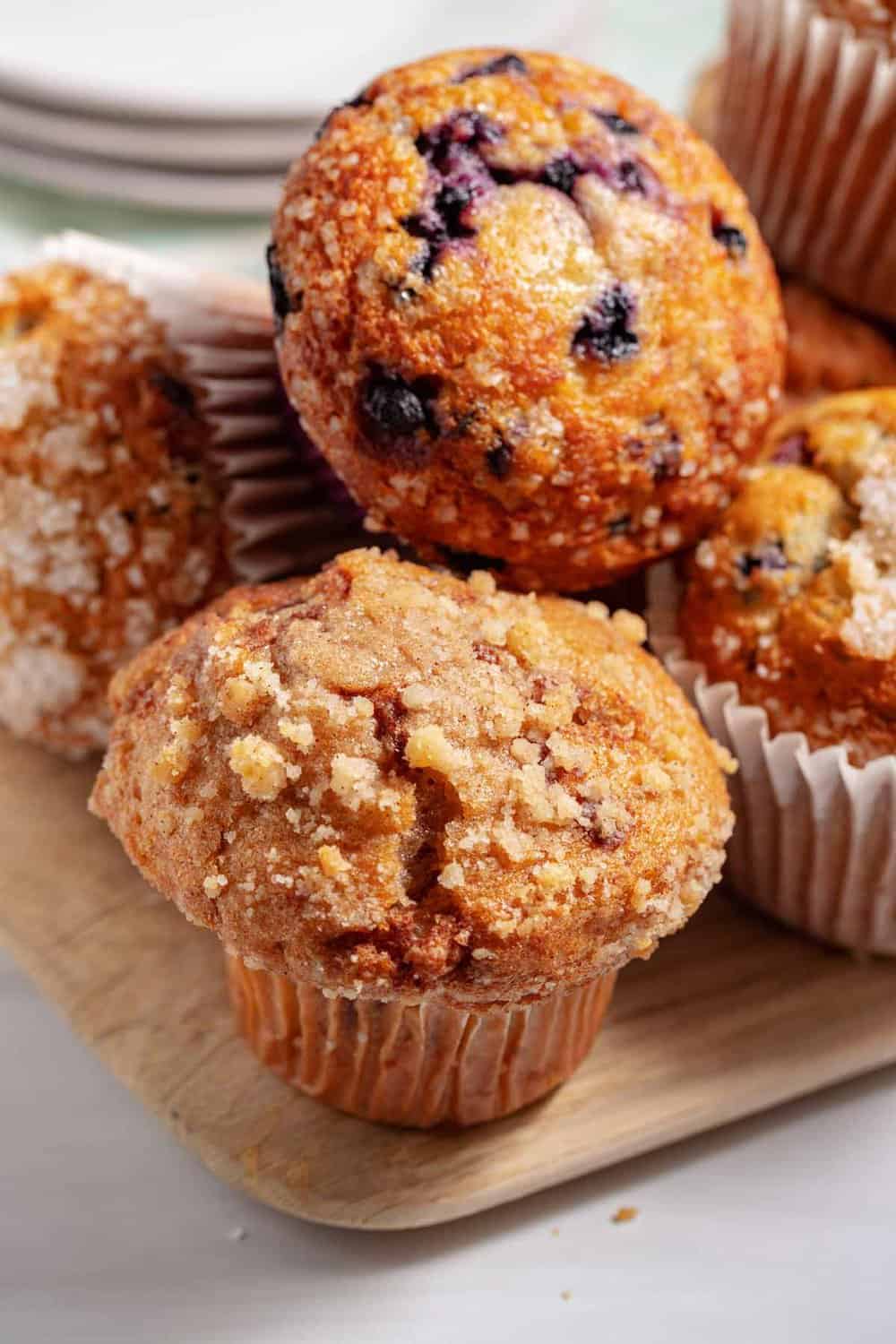 The most popular bakery-style muffin flavor is blueberry. Chocolate chip, banana nut, and lemon poppy seed are well-liked too.
Each bakery is unique in its approach to flavors, and therefore the ingredients vary to some degree. The average jumbo-sized bakery muffin has 385 to over 600 calories depending on the ingredients.
The average cost for a gourmet muffin ranges from $3 to over $5. With that pricing, you may wonder how to duplicate jumbo muffins at home!
The Secrets to Bakery-Style Muffins
What is the secret to bakery-style muffins? The biggest secret to baking bakehouse muffins is temperature. The dough temperature, the initial bake temperature, and the final bake temperature.
Bakeries chill the dough overnight. Then they bake the muffins at a high temperature for 5 minutes before reducing the heat to finish baking.
That is the biggest secret. However, there are many more techniques they use. Each of these techniques adds to a characteristic of bakery-style muffins.
How do Bakeries Make Muffins Dome?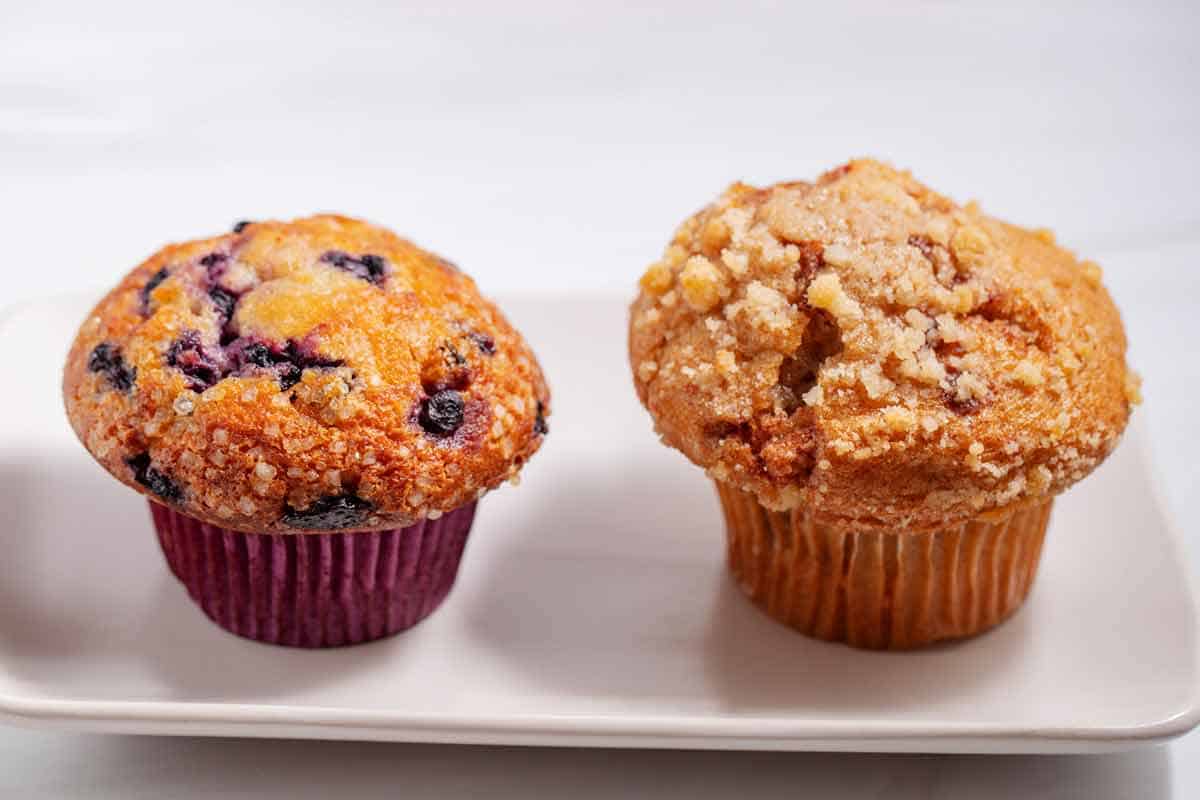 Chill. Chill the muffin dough for at least an hour, but overnight is better.
Equipment. Bake in an industrial convection oven.

This is just a fact. Bakeries have access to equipment the home baker does not have. An industrial convection oven circulates heat with a fan to promote even cooking in every baked product.
Initial temperature. Bake the muffins at 425°F for 5 minutes.
Baking temperature. Reduce the heat to 350°F without opening the oven for the remaining time.
How do Bakeries Make Big Jumbo-Sized Muffins?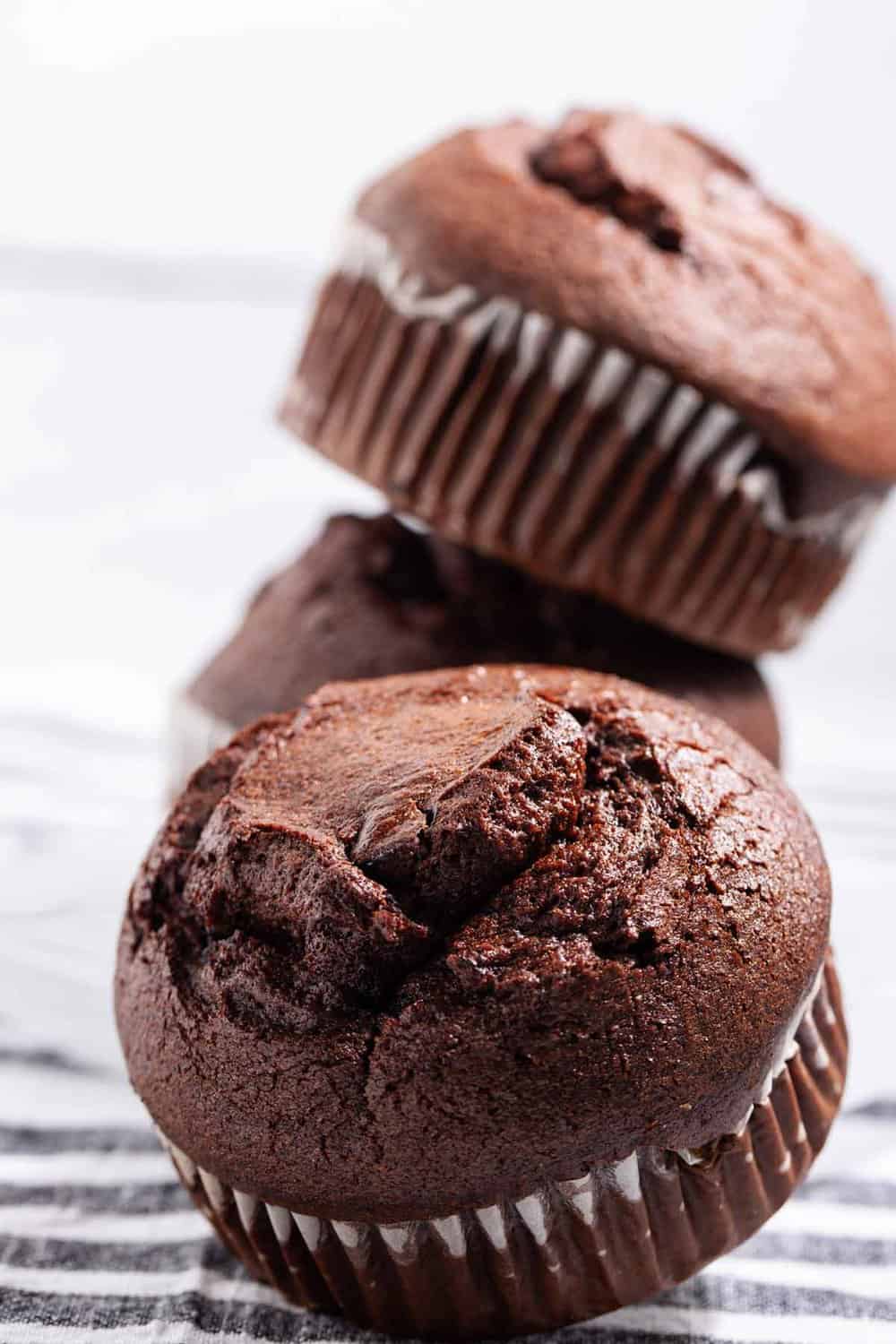 Start with a larger muffin tin.
How do Bakeries Make Muffins Crunchy on Top?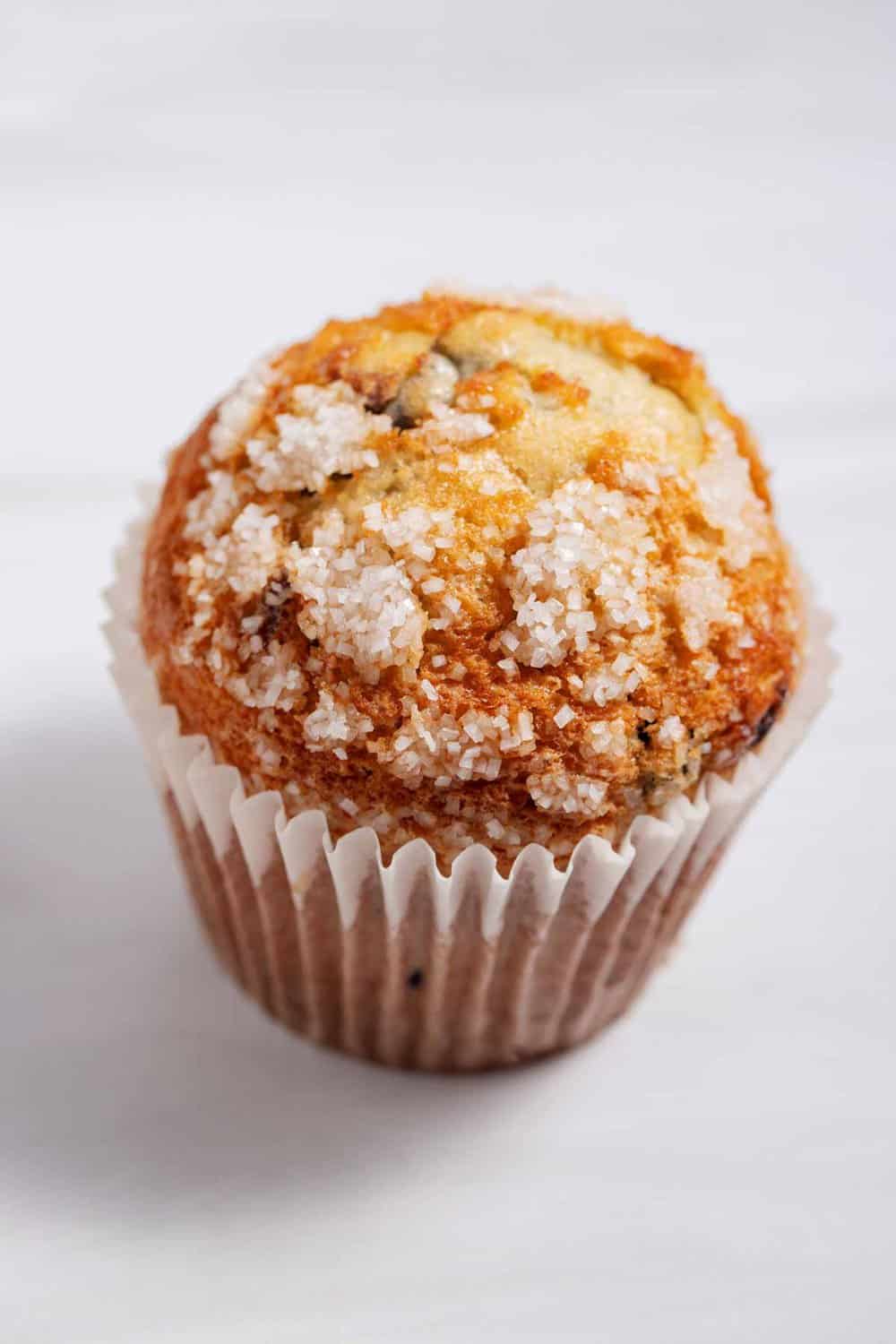 Baking muffins with sugar or nuts on top makes a crunchy topped muffin.
Decorating sugar. Generously sprinkle decorating sugar on top of the muffin before it bakes. The crunchiness on the muffin top is all sugar.
Nuts. Sprinkle chopped nuts on top of the batter. Lightly press in before baking.
How do Bakeries Make Muffins Crispy on Top?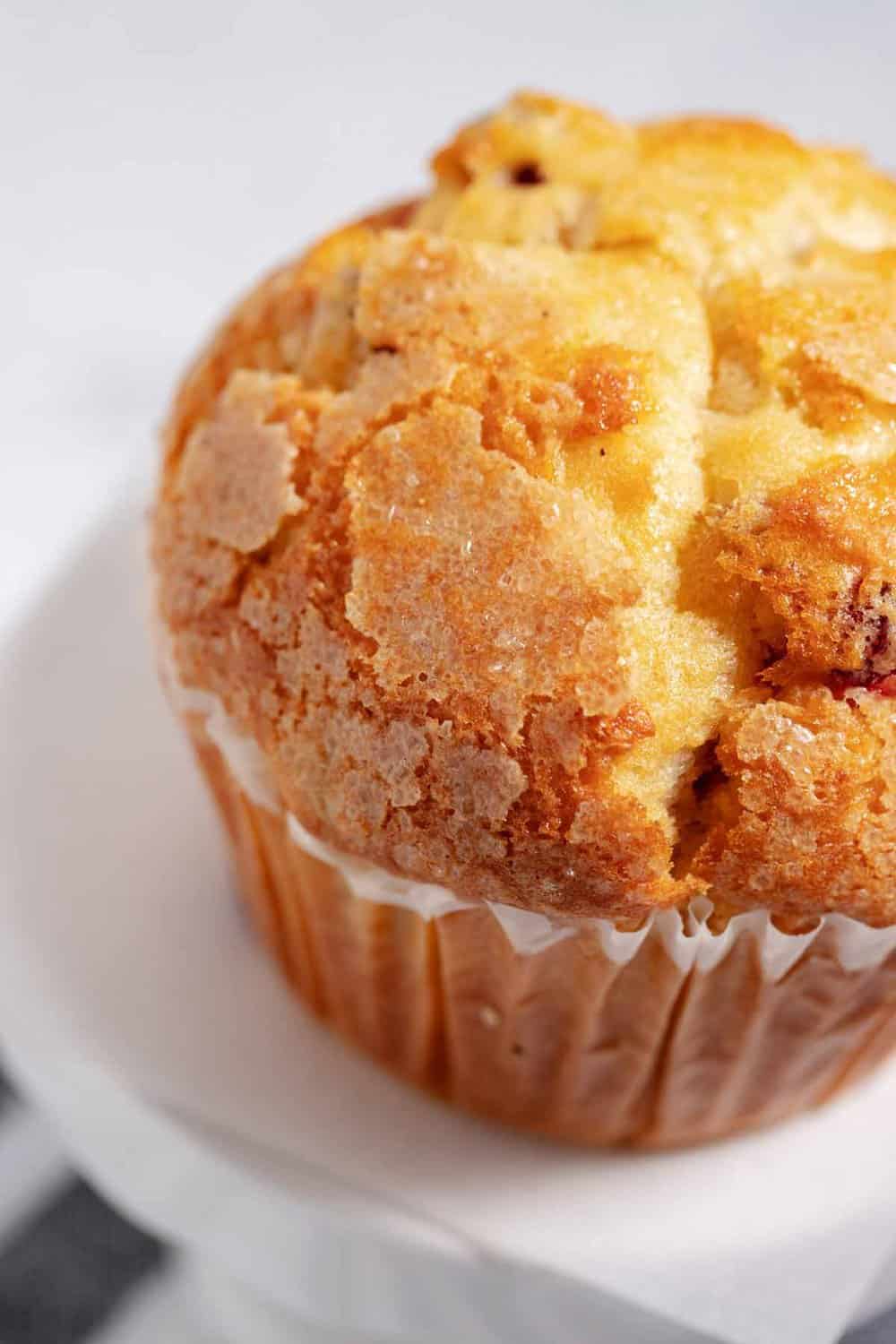 The two ways muffins get crispy on top are baking with streusel topping or sugaring the top after baking.
Streusel. Bakeries sprinkle streusel on muffins to give them a crispy, flavorful top. Baking with sugar makes a crunchy top, but streusel makes it crisp.
Melted butter and sugar. Immediately after baking, the muffins are brushed with melted butter and sprinkled with granulated sugar. This technique produces a different result than baking a muffin with decorating sugar.
How do Bakeries Make Muffins Extra Fluffy?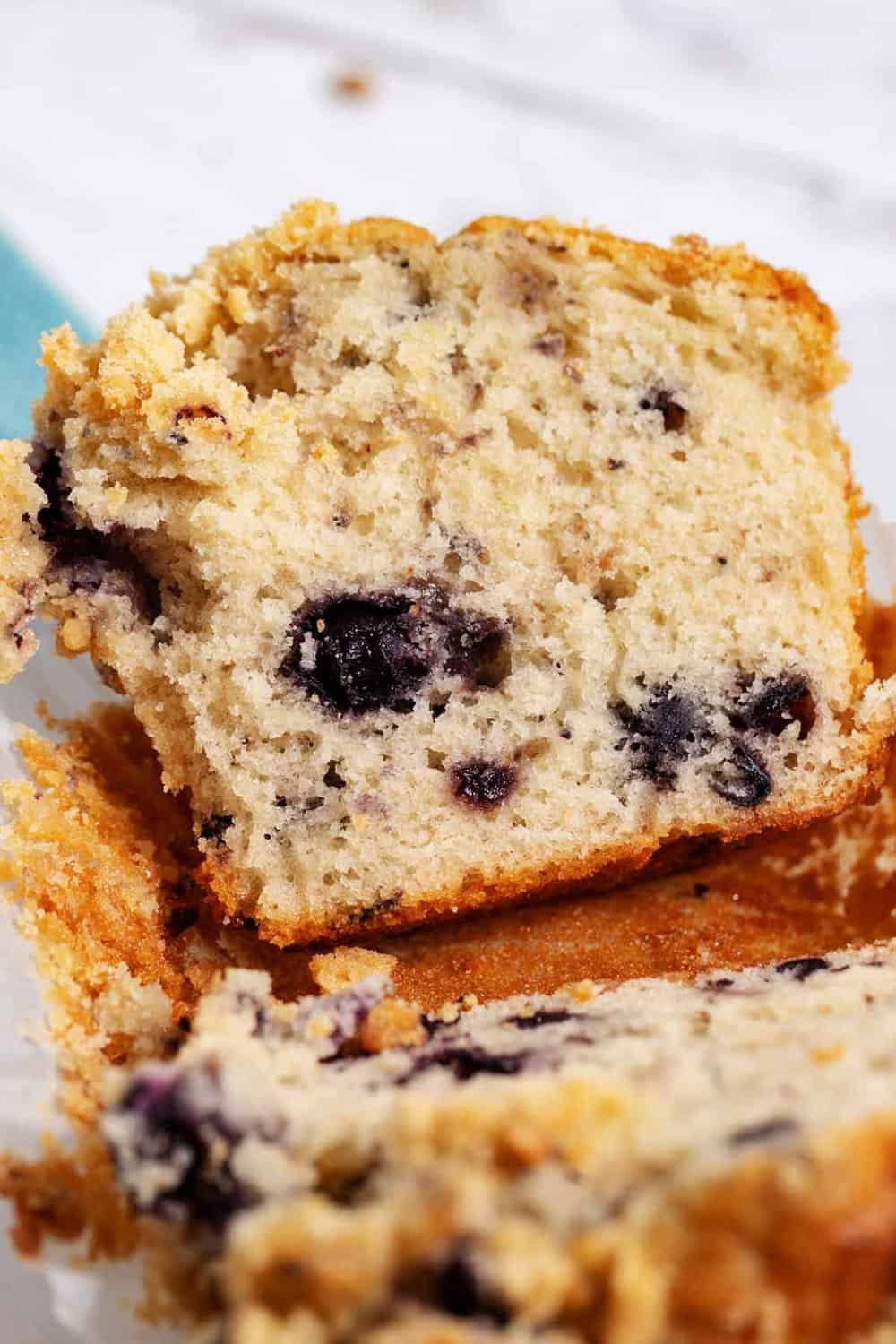 Bakeries make muffins extra fluffy by using shortening and cake flour.
Shortening traps air bubbles and produces a soft, light, fluffy, taller muffin.
Cake flour helps make a lighter, fluffier muffin crumb.
Sour cream can also help in muffin fluffiness. I found that in my own kitchen, but I'm not sure if bakeries use it.
Storing your jumbo muffins in an airtight container with paper towels will keep them fresh and enjoyable for up to 4 days. Keep reading for more tips and details about making bakehouse muffins at home.
How to Make Bakery-Style Muffins at Home
You can make homemade muffins look and taste like they were made in a bakery. Just follow these secret tips.
Tip #1: Cake Flour
Use cake flour or a 50/50 blend of cake flour and all-purpose flour. Cake flour helps make a lighter, fluffier muffin crumb.
PRO TIP: Use a kitchen scale for accuracy. It is an small investment that gives you huge benefits.
Tip #2: Double-Acting Baking Powder
Use double-acting baking powder. This type of baking powder activates when initially mixed in the batter. Then it activates again with the heat of the oven. Since you will be chilling the batter, always use double-acting.
PRO TIP: Learn some basic conversions like teaspoons to tablespoon and tablespoons in a cup. It will help in scaling recipes.
Tip #3: Shortening
Try using all shortening or a mix of shortening and butter.
Tip #4: Hand Mix
Always stir the ingredients for muffins together by hand. This ensures that you won't overmix the batter.
Stand mixers and electric mixers are great tools. But they can overbeat muffin batter and cause the muffins to become too dense and fragile.
Also, it's okay if there are streaks of flour or lumps in the batter. These inconsistencies will sort themselves out during the baking process.
By not overmixing the batter, you ensure your muffin will be dense but fluffy, creating the perfect bakery-style crumb that you're looking for.
Tip #5: Chill Batter
Chill your muffin batter for at least an hour. Usually, the ingredients for baked goods come to room temperature before mixing the batter. However, bakery-style muffin batter should be chilled before baking.
The chill time allows the muffin batter to reach a uniform temperature. These muffins will rise higher and more evenly than traditional muffins. You will end up with that domed top you love.
Wait to mix in the add-ins until just before baking. This means stirring in the blueberries, chocolate chips, cranberries, nuts, etc., right before baking.
Stirring these ingredients into chilled dough helps prevent sinking or bleeding (blueberries) into the batter.
Tip #6: Jumbo Muffin Tins
Use a jumbo-sized muffin tin and fill it to the top. By filling the muffin tins to the top, the batter will be forced to rise and create the mounding top you want for bakeshop muffins.
PRO TIP: Use paper liners for less sticking and easier cleanup!
Tip #7: Bake a Topping On
Sprinkle sugar on the tops of the batter before baking for an extra sweet crunch to the dome.
Or drop some streusel on top instead of sugar. Press the streusel lightly into the batter before you bake the muffins.
Tip #8: Change the Oven Temperature
Preheat the oven to 425°F (220°C). Most recipes will instruct you to bake the muffins at 350°F (175°C). But this leads to flat muffin tops. The higher temperature at the beginning of baking, the higher the muffin's dome will rise.

A higher temperature forces the batter to rise and react quickly to the heat. This is a key technique that will create the muffin's beautiful mounding top.
After baking the muffins for 5 minutes at 425°F (220°C), reduce heat to 350°F (175°C). Continue baking until golden.

You can test if a muffin is done by sticking a toothpick into the center and seeing if it comes out clean (meaning there is no batter on the toothpick).
PRO TIP: Be sure to calibrate your oven to ensure you are baking at the correct temperature. This simple tip will increase your baking precision.
Tip #9: Cooling Secrets
Once done baking, let the muffins cool in the pan for 4 to 5 minutes, but not longer, before removing them to a cooling rack. Always let muffins cool completely before storing.
Note: Muffins can get soggy bottoms if they sit in the muffin tin too long. If you pull them out too soon, they can pick up the indentations of the cooling rack. You are going for a happy medium.
Best Toppings for Bakery Muffins
Muffins are delicious without topping. But adding a little extra flavor or texture to the top creates that "fresh from the bakery" feel.
There are four categories of muffin toppings – sugar, streusel crumb, nuts, and glaze.
Sugar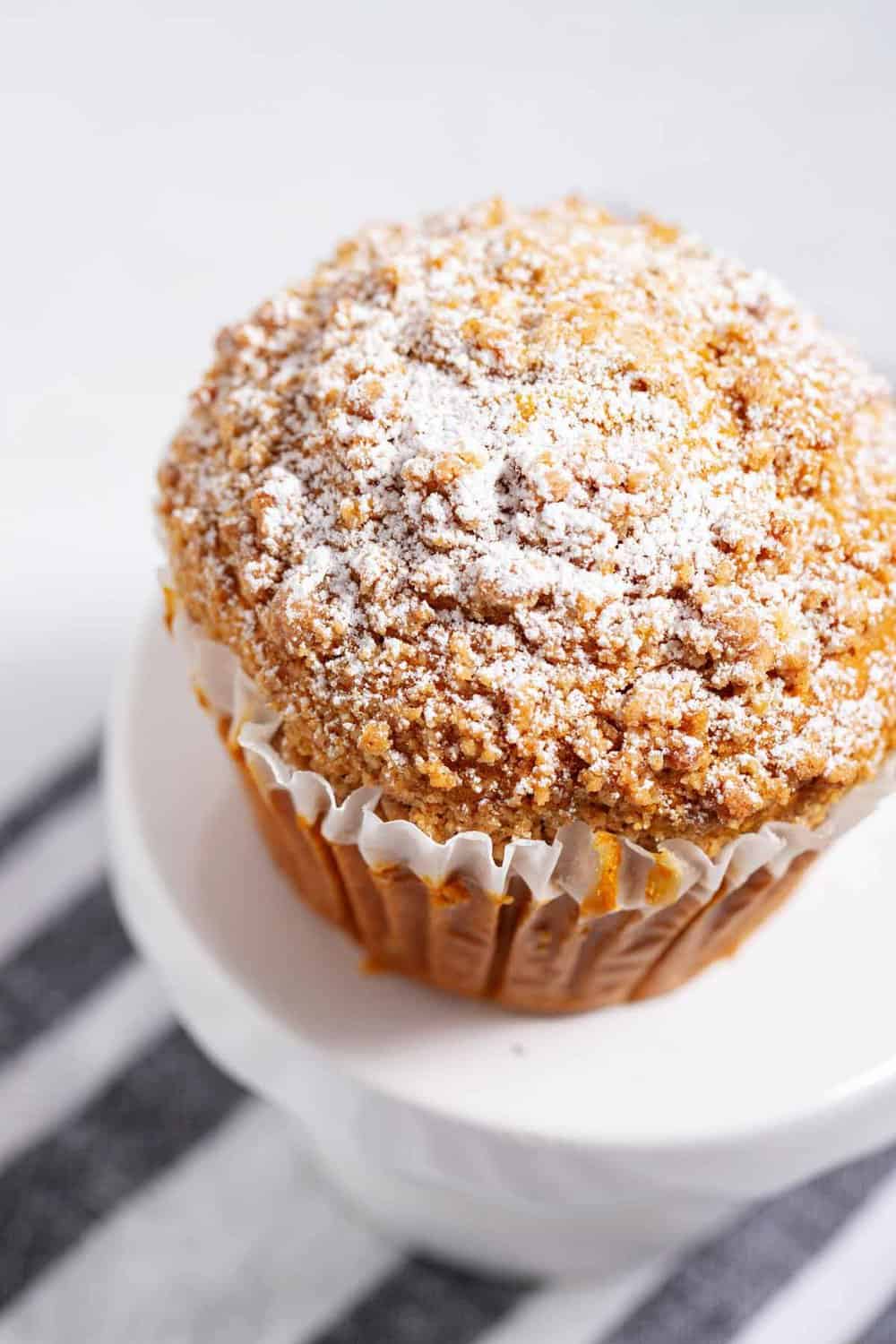 Decorating sugar. Before putting the muffin batter into the oven, sprinkle a few pinches of decorating sugar onto the tops of each muffin. The sugar will create a crunchy crust for the muffin and add extra sweetness.

Use coarse sugar (a.k.a. decorating sugar). It will add a sparkle to the crust. Decorating sugar can be found in the baking section of most grocery stores.

Add cinnamon to the sugar sprinkle for an extra hint of flavor.
Granulated sugar + melted butter. If you want a crispy crust on your muffin, top the warm muffins with melted butter and granulated sugar after they have baked.
Powdered sugar. After the muffins bake, sprinkle them with powdered sugar. Add some cornstarch to your powdered sugar to keep the muffin from absorbing the sugar.

Sugar toppings complement muffins with fruit additions, such as blueberry or apple cinnamon.
Streusel Crumb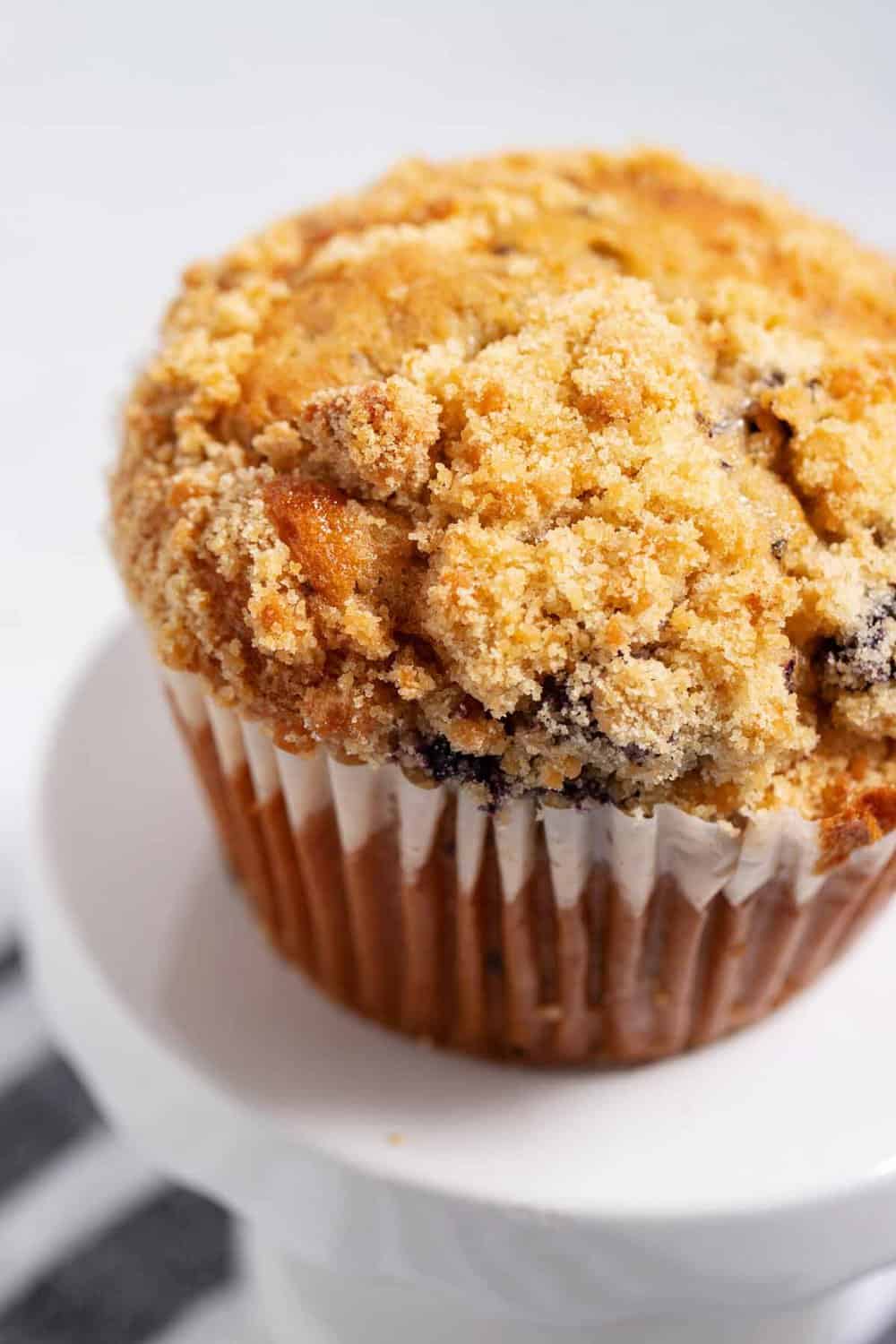 A streusel crumb topping is made of flour, brown sugar, butter, and an additional flavor layer. The streusel crumb mixture is added before the muffins are baked.
Common additions to a streusel crumb topping include cinnamon, old-fashioned oats, or pecans. The ingredients are crumbled together in a food processor until they form a fine crumb.
Sprinkle the fine crumb mixture over the tops of the muffins until the desired thickness is achieved. Press lightly into the muffin and then bake as usual.
Sprinkle as much streusel crumb on your muffin as you want. For a bakery-style streusel crumb topping, the recommended amount is ¼ to ½ inch.
Leftover streusel crumb topping can be stored in the freezer in a covered jar for up to a month. Streusel crumb topping pairs well with pumpkin, apple cinnamon, or coffee cake muffins.
Nuts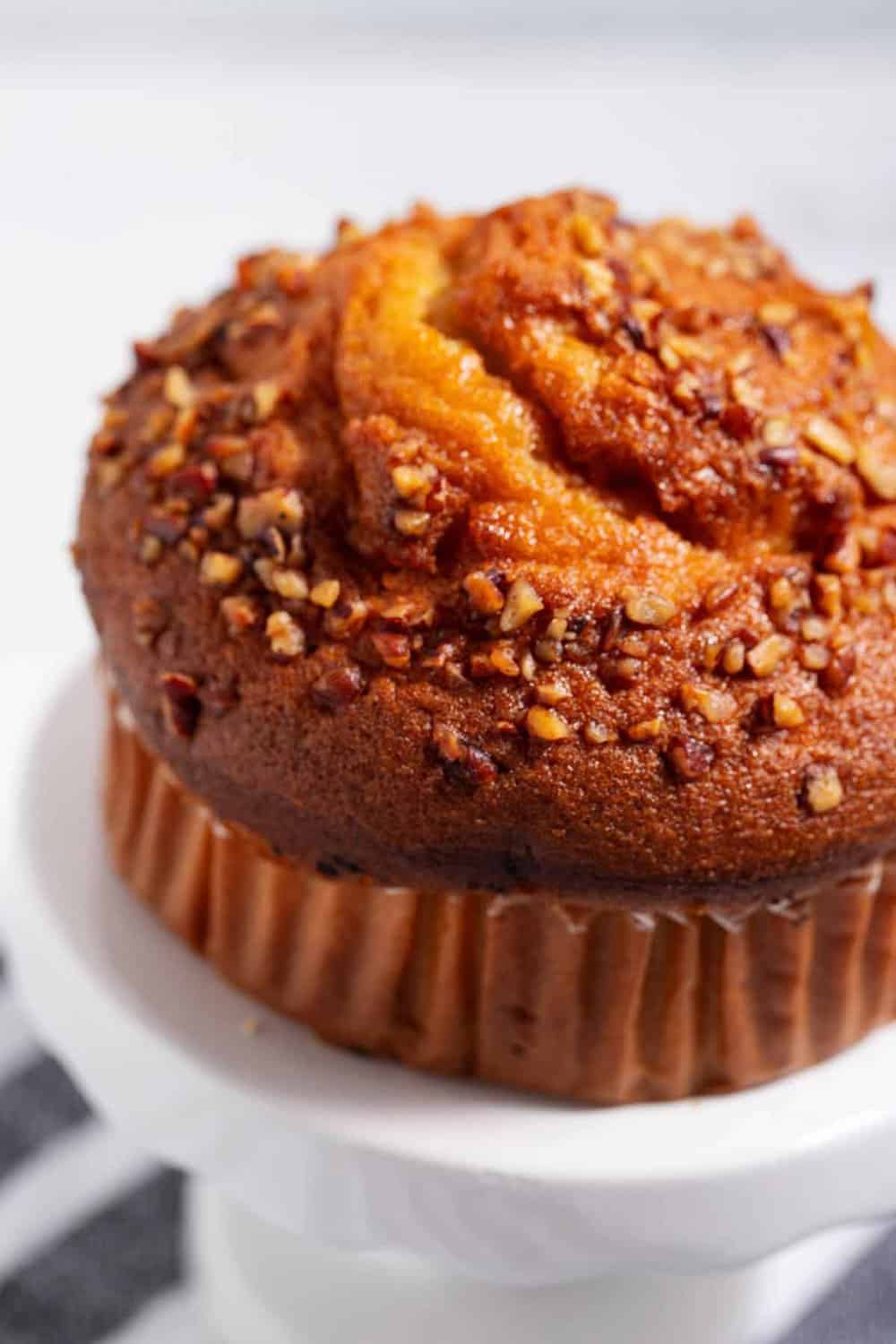 Finely chopped nuts are the perfect addition to banana muffins. Almonds, peanuts, pecans, and macadamia nuts are all excellent choices.
Peeled nuts are the most aesthetically pleasing as a topping.
Small nut pieces are critical. Use a food processor to get the size you want.
Glaze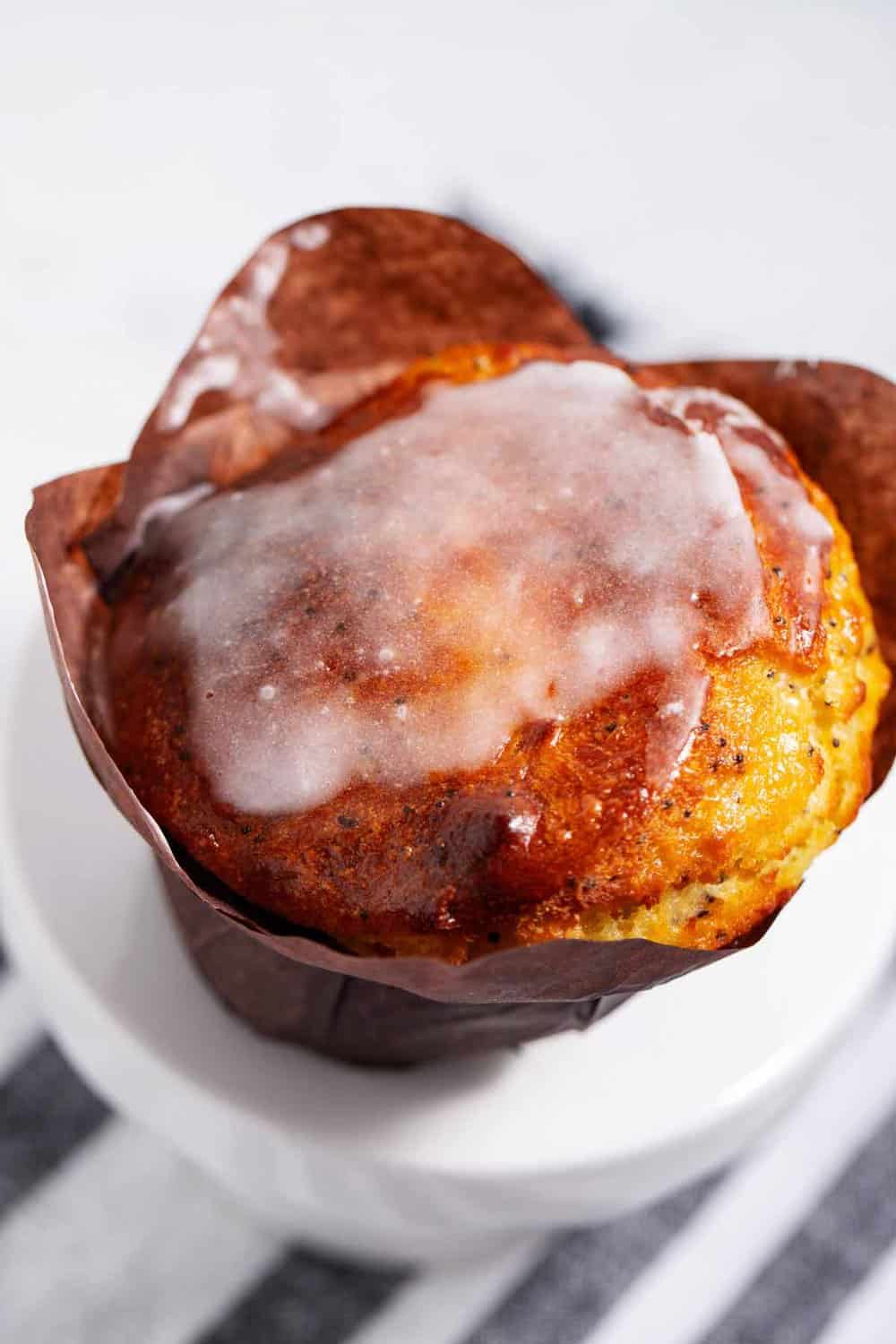 After the muffins have been removed from the oven, let them cool. Drizzle a sweet glaze over the top for an extra layer of sophistication and flavor. Powdered sugar, vanilla, and milk or heavy cream compose the glaze.
You can also try other extracts such as lemon or almond. Complementing the muffin flavor with a similar flavor profile in the glaze will add a little extra bakery-style flair.
The glaze should be thick enough to stick to the muffins, but not so thick it won't drizzle off a spoon.
Sweet glazes complement lemon poppy seed muffins, banana blueberry muffins, and gingerbread muffins.
Can You Store Bakery-Style Muffins?
You can store muffins for a short time! Ideally, keep them at room temperature for one or two days. For longer storage, freeze them.
Follow these tips below to ensure your bakeshop muffins stay flavorful, even after being frozen.
Allow the muffins to cool completely on a wire rack. This step is essential.

Muffins must be cooled before storage. Otherwise, they will create increased condensation in the container. Condensation leads to soggy muffins, and no one likes mushy muffins.
Place paper towels inside the airtight container before storing the muffins. A double layer of paper towels on the bottom of the container and a double layer over the tops of the muffins should be sufficient.

The paper towels will absorb any moisture the muffins release during storage, allowing them to stay crisp and not become soggy. If you don't have a large container, use a large zip-top bag.

Place the muffins in the bag in a single layer. Keep paper towels underneath and above, just like the container storage method.
Seal the container or zip-top bag, and store at room temperature. Don't refrigerate the muffins because it will change their flavor profile and texture. They will also dry out quicker.

By storing the muffins at room temperature, they will keep their crisp texture and fantastic flavor.
Any muffin tastes best the day it is made. However, bakery-style muffins can be stored at room temperature for up to 2 days. If you notice that the paper towels are becoming damp, replace them to limit moisture.
Freezing Muffins
Do you want to store your muffins for more than 2 days? Then freeze them.
Individually wrap each muffin in plastic wrap. Then place it in a zip-top bag and store it in the freezer for up to 2 months.
Thaw the frozen muffins at room temperature or gently reheat them in the microwave before eating.
Now you have all the information necessary to create delicious bakery-style muffins at home.
If you love gourmet jumbo muffins, skip the bakery, and make your muffins at home with these tips. Please leave a comment if you have tried any of these tips for your muffins!
---
Did you like this post? Then let's be social. FOLLOW ME on PINTEREST and INSTAGRAM to keep up with the latest tutorials, favorite recipes, and interesting happenings.
---