A bowl of pumpkin soup is never complete without the perfect embellishment. Look no further for the best toppings for pumpkin soup. The list includes herbs, spices, cheese, nuts, onions, croutons, and more.
What are the best toppings for pumpkin soup? The best toppings for pumpkin soup are herbs, cheese, croutons, roasted nuts, and cream. Most other garnishes fall under these categories.
When you are ready to dress up your bowl of pumpkin soup, check out this incredible list.
Ready for smooth, creamy pumpkin soup? Try this recipe for pumpkin soup with apple and ginger.
Jump to:
Herbs & Spices
A few snips of fresh herbs will do wonders to make an ordinary bowl of soup catch your eye. Not only because of the herb's color but also the subtle flavor they add.
Herbs are also one of the easiest pumpkin soup embellishments. What herbs flavor the soup the best?
Parsley. Parsley has a fresh, clean taste and is a well-known garnish for many soups. Snip some fresh leaves on top of your soup bowl.
Chives. Chives are delicate and tender but are not green onions. Chives are best eaten fresh, which is why they are an easy way to dress-up soup.
Cilantro. Cilantro has citrus and pepper notes, making it an excellent combo with pumpkin.
Carrot top greens. You may not have eaten carrot top greens before, but I encourage you to change that. They have a mild earthy, slightly bitter taste with a hint of carrot flavor.

You will like carrot greens with pumpkin soup. They also taste good on brown sugar glazed carrots.
Freshly ground black pepper. Grab your pepper mill and grind some fresh pepper on your soup.
Red chili flakes. Add some spice with chili flakes. They are a terrific addition to curry, sweet, or spicy pumpkin soup.
Flavored salt. Don't just settle for regular table salt. Use flavored salt to add some variety to your soup.
Everything Bagel (Trader Joe's seasoning mix). Not just for bagels, the spice combination of this seasoning mix is a brilliant choice to season pumpkin soup.
You may also be interested in the best side dishes for pumpkin soup. If you only want bread sides, read this post on the best bread to serve with pumpkin soup.
Cheese
Few soup toppings are as accepted as cheese. Various kinds of cheese with different textures and flavors complement the taste of pumpkin soup and enhance the soup's consistency.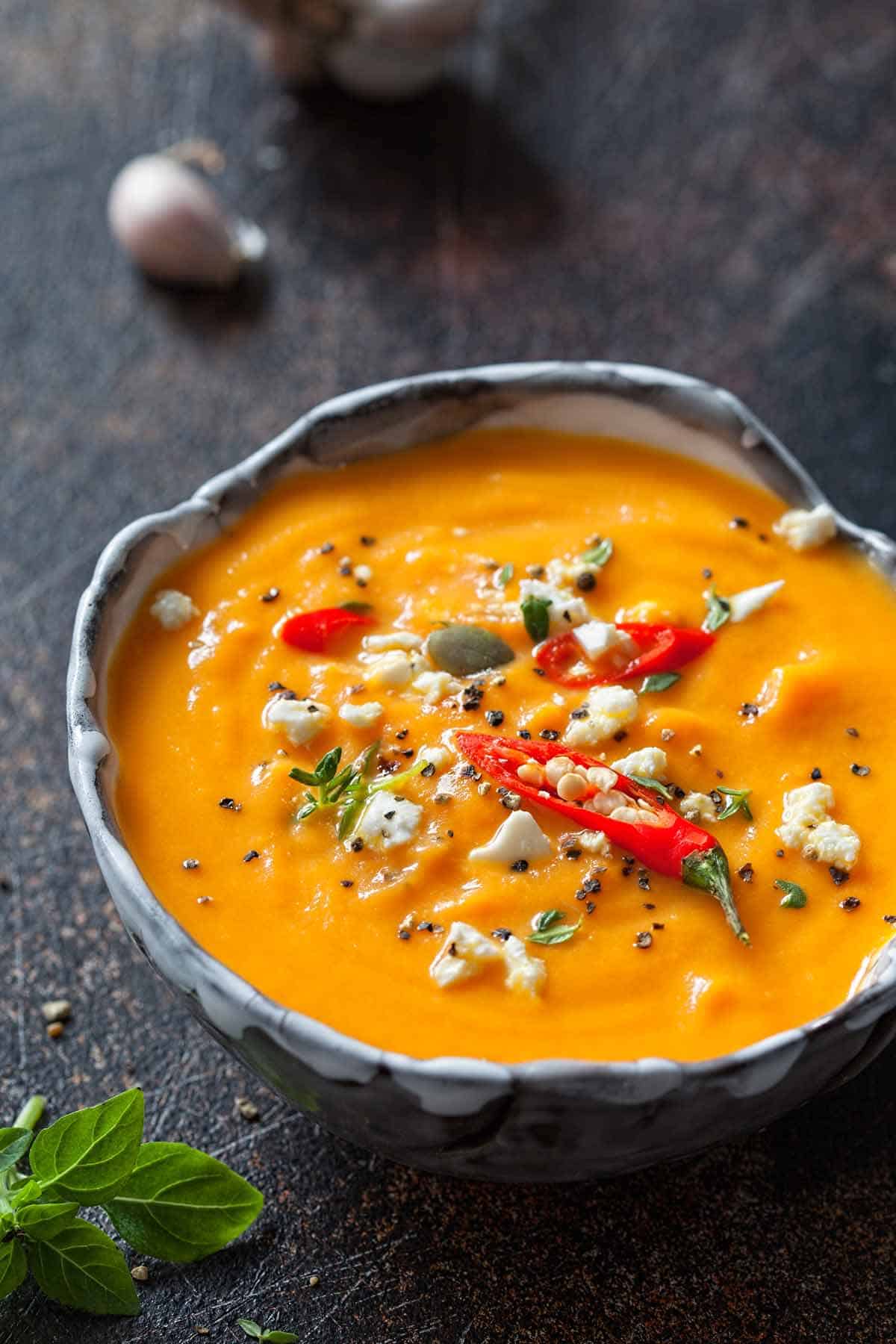 The best cheeses to top soup are crumbly cheese or hard, grated cheese. Although other cheeses can also be used, melty cheeses don't do any favors to the soup's texture.
Here are some cheeses to consider.
Soft, Crumbly Cheese
Feta cheese. Tangy and slightly salty, feta cheese makes superb crumbles to top your soup.
Blue cheese. If you need sharp and tangy, choose blue cheese. It is an outstanding crumbly soup garnish.
Goat cheese. Tangy and gamey goat cheese will stand out as a soup topping. Its intense flavor goes with pumpkin nicely.
Cotija cheese. Cotija tastes milky and salty. It crumbles like you need any soup topping to. You won't regret trying it with pumpkin.
Queso Fresca. Mild, soft, and tangy, queso fresca crumbles easily. It isn't as salty as other crumbly cheeses but is a marvelous pairing with pumpkin.
Roquefort cheese. Use Roquefort cheese when you want a distinctive sharp and complex flavor. The characteristic blue mold woven into the cheese is a colorful contrast to the orange of the soup.
Bocconcini cheese. Soft and buttery, top your soup with bite-sized bocconcini balls. They are a unique mild semi-soft cheese you may find addicting.
Ricotta cheese. Dryer than cottage cheese, ricotta is a nice finish for soup. Homemade ricotta cheese is the way to go.
Hard Cheese (grate it first)
There are fewer readily available hard cheeses than crumbly cheeses.
Parmesan cheese. Sharp, nutty, and complex are some flavors to describe Parmesan cheese. It is a popular soup topping when grated.
Pecorino cheese. Pecorino is a hard and salty cheese. It may not be as easy to find as Parmesan, but it jazzes up any soup bowl.
Need some troubleshooting help? Read all about how to thicken pumpkin soup. You will love the easy tips.
Dairy Garnishes
Cream. Drizzle a little cream on top of your pumpkin soup. It is gorgeous and makes your soup full-bodied and smooth.
Crème fraiche. Crème fraiche tastes like a thick fresh cream. It is too thick to pour but will stir smoothly into your soup bowl.
Crema. The Mexican version of sour cream is lighter and can be a bit tangier (depending on the brand). It is a beautiful alternative to other dairy garnishes.
Sour cream. Sour cream is our family's go-to soup add-in. It cools, adds a tang, and enhances smoothness.
Coconut cream or milk. No, it's not dairy. But canned coconut cream and milk have the same smooth mouthfeel as dairy products.
You may be interested in all the ways you can eat pumpkin. Almost the whole thing can be consumed. See the best way to peel pumpkin to get started.
Nuts and Seeds
Pepitas (pumpkin seeds). Green pepitas don't have their shell. Roasted pumpkin seeds do. Both work as soup garnishes. But pepitas are softer and better for soup.
Pine nuts. You will get a soft crunch when you sprinkle the soup with pine nuts. Their slight buttery flavor comes from their natural oils.

Be sure to eat them when they are fresh. Believe me. You will know if they have gone rancid by their bitter metallic taste.
Roasted sunflower seeds. Salted, roasted sunflower seeds give you a soft crunch and a flavorful embellishment for pumpkin soup.
Sliced almonds. Roasted or raw, sliced almonds make a fantastic sprinkling to top pumpkin soup. A slight crunch is all you need.
Chopped walnuts. If you are after nuts, look no further than walnuts. They taste amazing with pumpkin, whether raw or toasted. Use them to embellish your soup.
Sesame seeds. These tiny, somewhat bitter seeds may look more like a seasoning. But they are powerful enough to stand as their own soup decorations.
Onions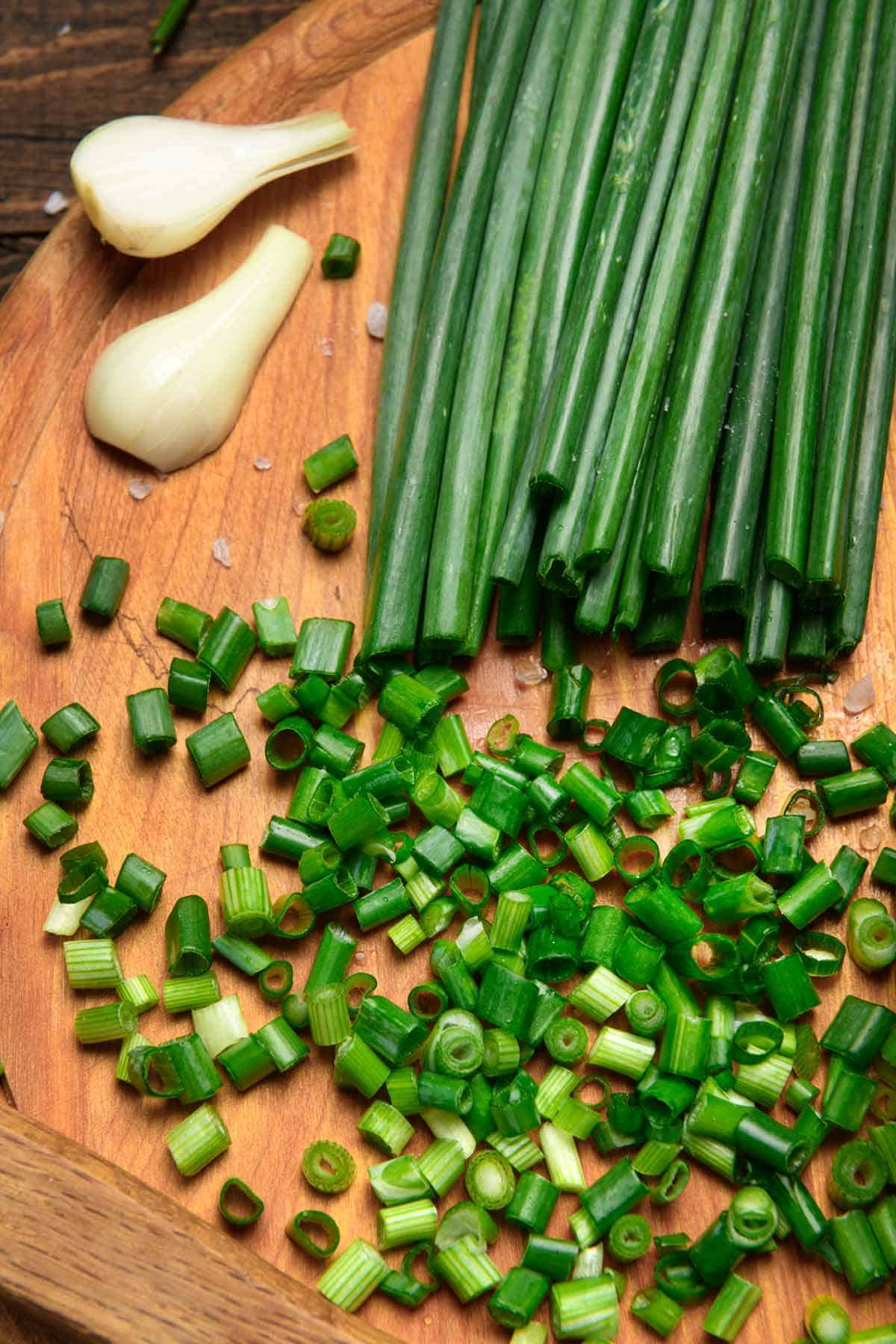 Sliced green onions. Add some spice and color to your soup. This is one of the easiest toppings you will find.
Caramelized onions. Caramelized onions are beautiful and delicious on top of soup. They take a long time to make, though. Use them if you have leftovers.
Fried onions. Crunchy fried onions are one of our favorite soup toppings. And it is a great use of leftovers after you make green bean casserole.
Diced red onions. Raw red onions taste wonderful with soup. A little spicy and a bright purple color make them a popular soup garnish.
Meats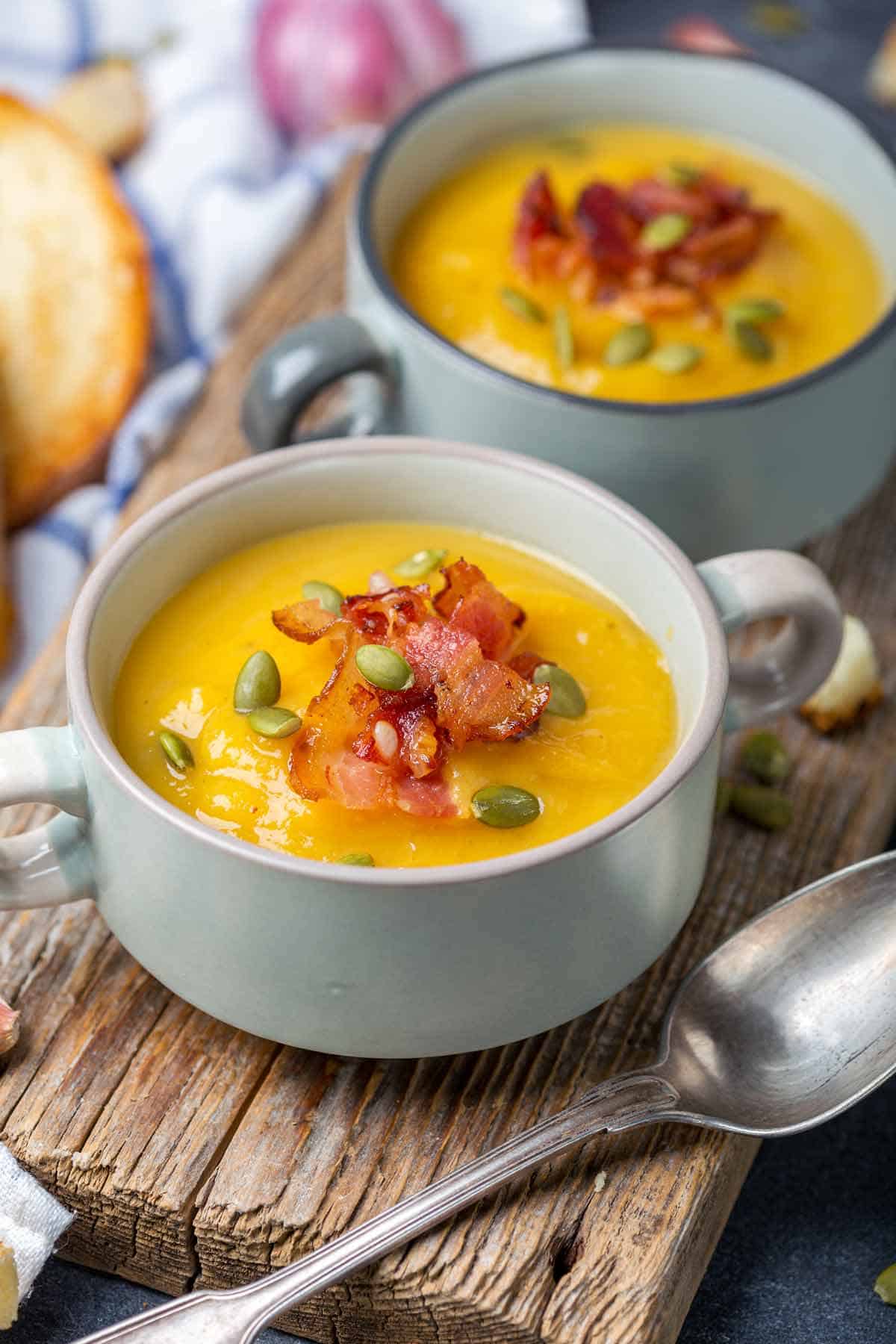 Crumbled bacon. Looking for a hands-free way to cook bacon? Try the oven. Read up on how to cook bacon in the oven. Directions for either crispy or chewy bacon.
Diced ham. Add some protein to your soup with diced ham. The salty flavor enhances the pumpkin's taste.
Fried shrimp. Top your soup with fried shrimp. It might not be ordinary, but you will definitely be repeating this delicious habit.
Vegetables
Top the soup with vegetables that enhance the flavor of pumpkin. Roasted or pickled veggies have the best texture for a soup topping.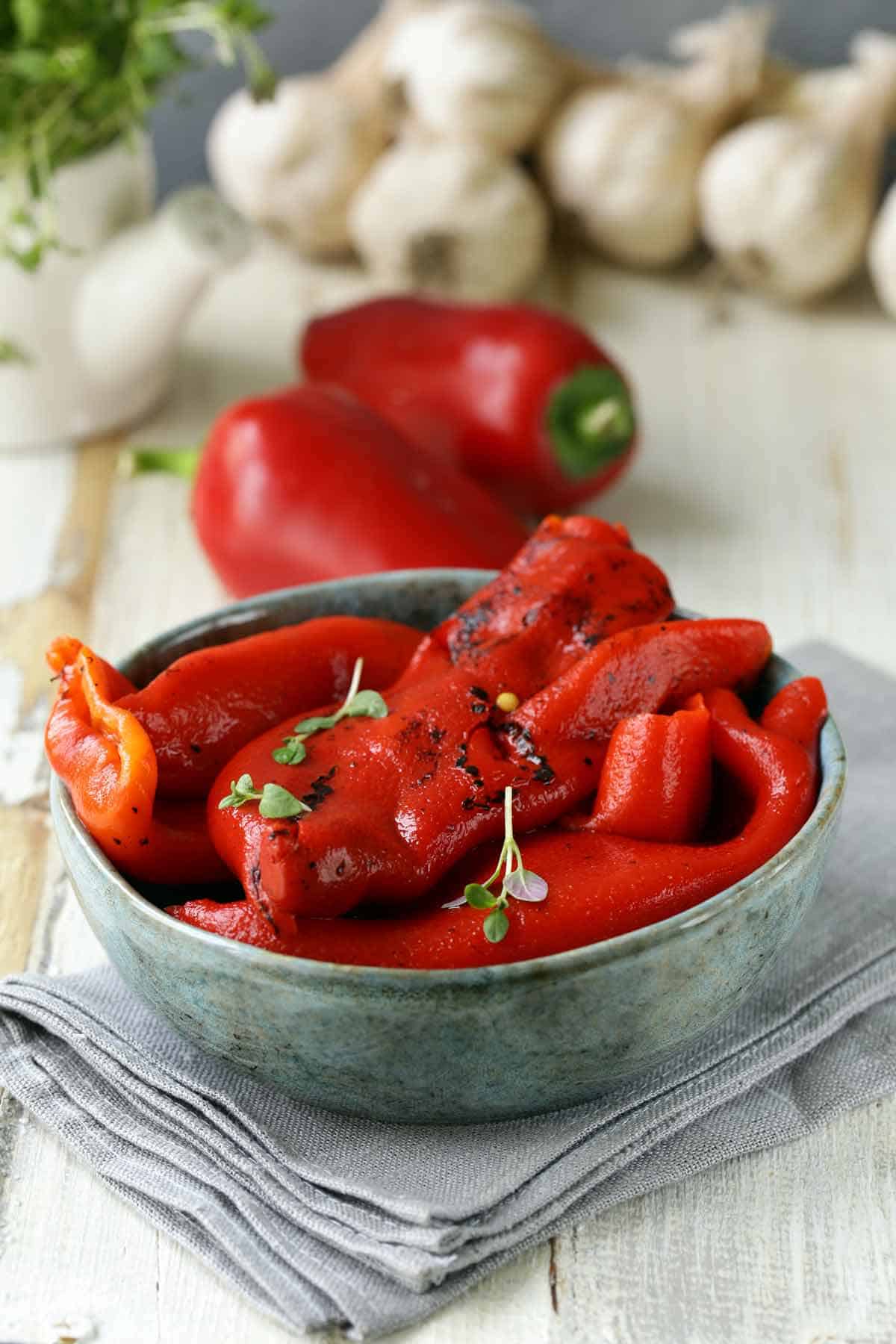 Banana peppers. With a hint of sweet, sour, and spice, banana peppers make a colorful embellishment.
Pickled jalapenos. Pickled jalapenos might be the most popular topping in our house. We love them. They are exceptional with both sweet and spicy soup.
Pickled red onions. Do a quick pickle of red onions with lime juice and salt. Five minutes and they are ready to spoon on top of your soup.
Baby arugula leaves. You may not think of salad leaves as a soup topping but make an exception for arugula. Something about the peppery flavor and crisp leaves enhance the soup's flavor.
Looking for a pumpkin soup and sandwich combo? Read up on the best sandwiches to go with pumpkin soup.
Fruits
Dried fruits are best for soup embellishments when matched with nuts or seeds. But roasted or caramelized fruits can stand on their own.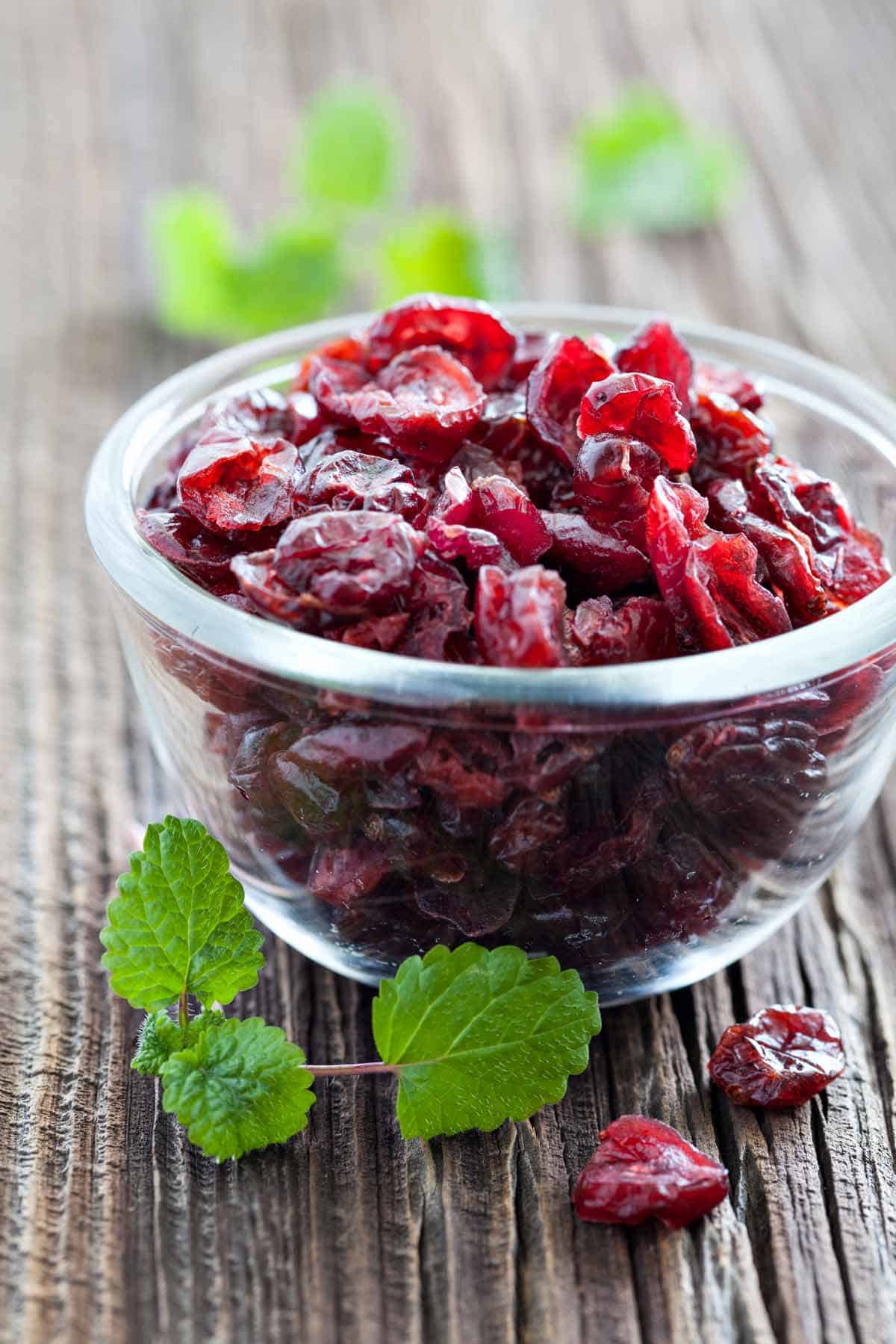 Dried cranberries (like Craisins). Cranberries are seasonal, just like pumpkins. Match the two of them up for dinner. Dress up the soup with cranberries and pepitas.
Raisins. Raisins are a good topping for curried pumpkin soup. Try raisins and nuts together.
Caramelized apples. Apples and pumpkins are a match made in heaven. Your pumpkin soup will love a scoop or two of caramelized apples on top.
Roasted peaches. Buttery roasted peach slices are a delicious treat when they adorn pumpkin soup.
Whole cranberries or sauce. Instead of Craisins, try a spoonful of whole cranberry sauce. Cranberries and pumpkin are two autumn foods that are top-notch together.
You may also be interested in the best bread for soup. Lots of ideas to choose from.
More Soup Toppings
These soup embellishments don't fit neatly into other categories. However, they are fantastic on pumpkin soup.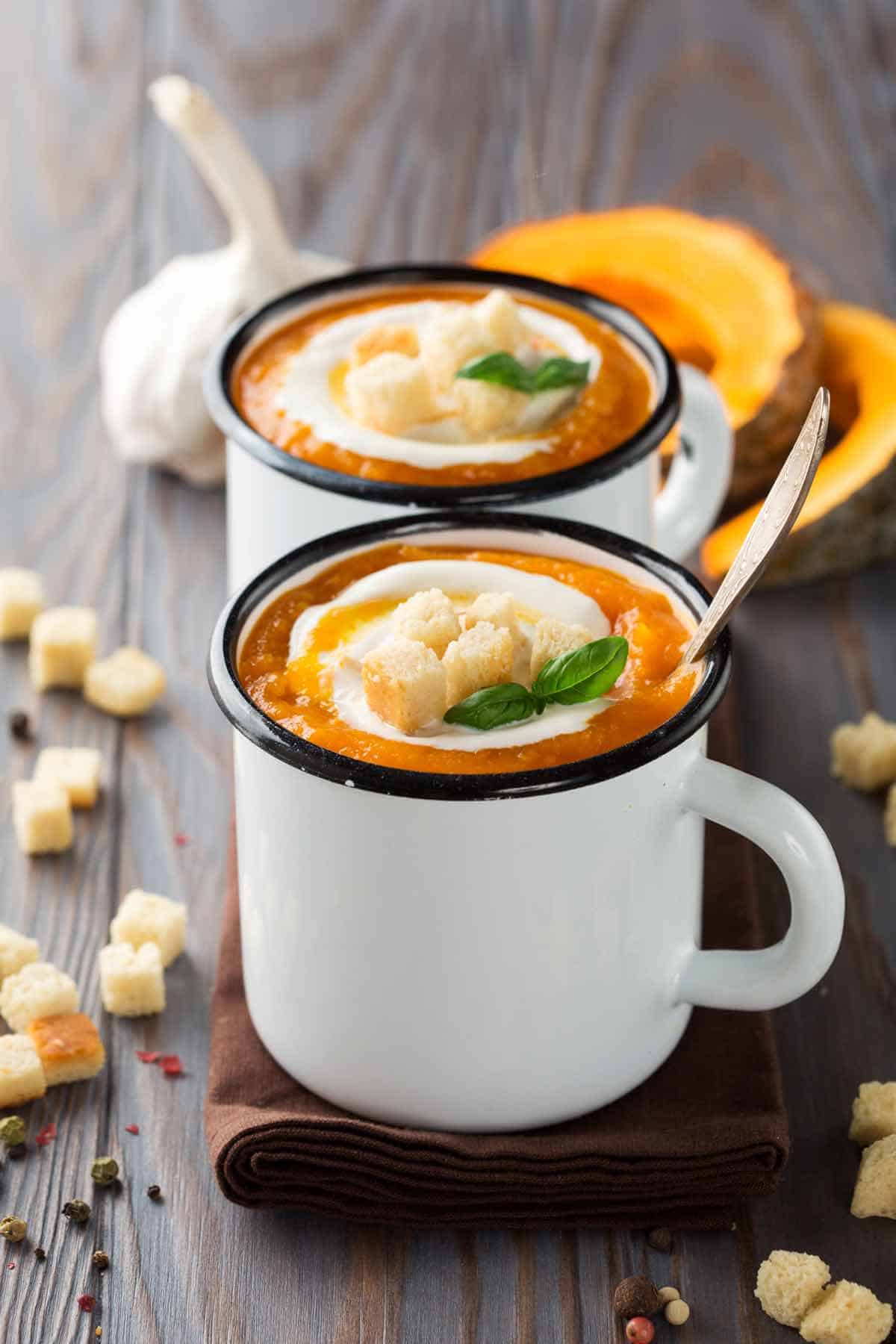 Croutons. Crunchy homemade croutons are the best. Make your own by cubing French bread, mixing the cubes with olive oil, seasoning, and toasting in the oven. Do it while the soup is cooking.

But don't limit yourself to savory croutons. Make angel food cake croutons with leftover cake. This slightly sweet, crunchy morsel is a fantastic garnish in soup.
Roasted chickpeas. Decorate the soup with a healthy crunch. Roasted chickpeas can be flavored in many ways. Garlic, ginger, or curried chickpeas will taste great with pumpkin soup.
Roasted tofu. Add protein but not meat with roasted tofu. Tofu keeps the soup vegetarian.
Coconut flakes. Pumpkin and coconut are a pair of flavors you can appreciate.
Crystallized ginger. Chewy, sweet, and peppery. Try crystallized ginger on your soup today.
Be sure to check out all the other serving tips. You will find tons of incredible info.
Did you like this post? Then let's be social. FOLLOW ME on INSTAGRAM and PINTEREST to keep up with the latest happenings.