Want to stretch your sloppy joes filling? Add some sloppy joes toppings to the sandwich. Find your new family-favorite topping ideas that will keep the crowd coming back for more.
This post may contain affiliate links. Thank you for your support.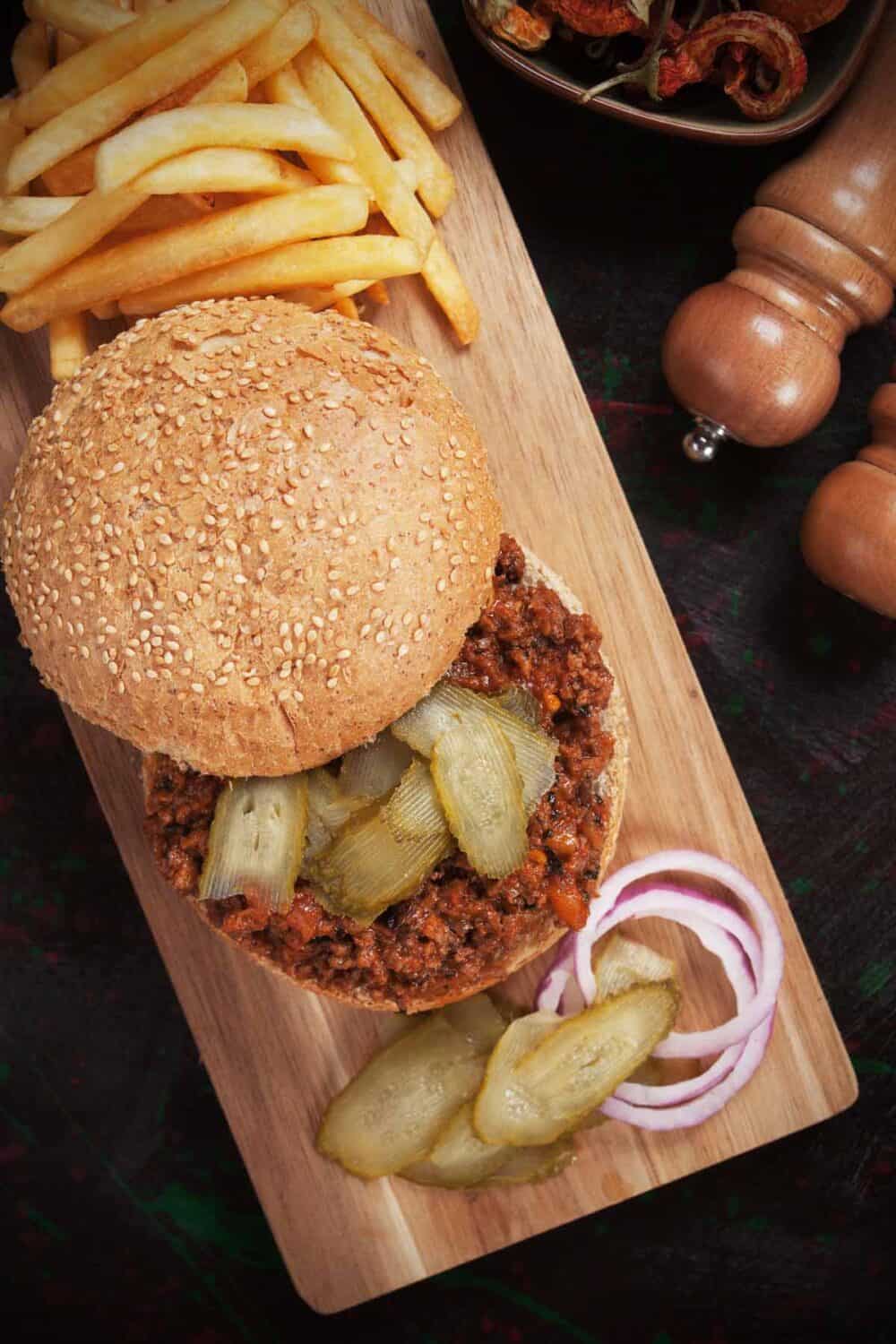 Are sloppy joes on the menu for dinner tonight? This popular sandwich meal is quick and easy to throw together. But to really make it shine, you need some toppings.
What are the best toppings for sloppy joes? The best toppings to load on sloppy joes are fresh coleslaw, melted cheese, or tangy pickles. And for a nostalgic topping, try Fritos or potato chips.
Use any of these toppings with jazzed-up Manwich sloppy joes.
Sloppy joes toppings can help stretch the meat when you serve it at a party. When you provide a variety of toppings, guests will spoon a little less filling on their bun.
And if you are serving this sandwich at a get-together, check out how many sloppy joes to plan per person. Not only will you learn how much meat to buy, but you will also get tips to stretch your ingredients.
You may also be interested in the best side dishes to serve with sloppy joes. Salads, veggies, pasta, and desserts. Grab all the recipes.
While you're here, don't forget to check out the best bread/buns for sloppy joes.
When you make the sandwich, it's important to know how long it stays fresh in the fridge and freezer. Read all about it. Plus, get tips to keep the filling warm during a party.
And if you are frugal, you will love this list of leftover sloppy joe recipes. Creative and tasty.
Hungry for More Sandwiches?
Baked turkey sliders. Scrumptious sliders baked with a sticky brown sugar mustard sauce will be your new go-to dinner recipe.
Did you like this post? Then let's be social. FOLLOW ME on INSTAGRAM and PINTEREST to keep up with the latest tutorials, favorite recipes, and interesting happenings.