Serving potato soup? Check out these delicious side dishes to serve with potato soup for dinner. Get lots of side ideas that taste great with potatoes.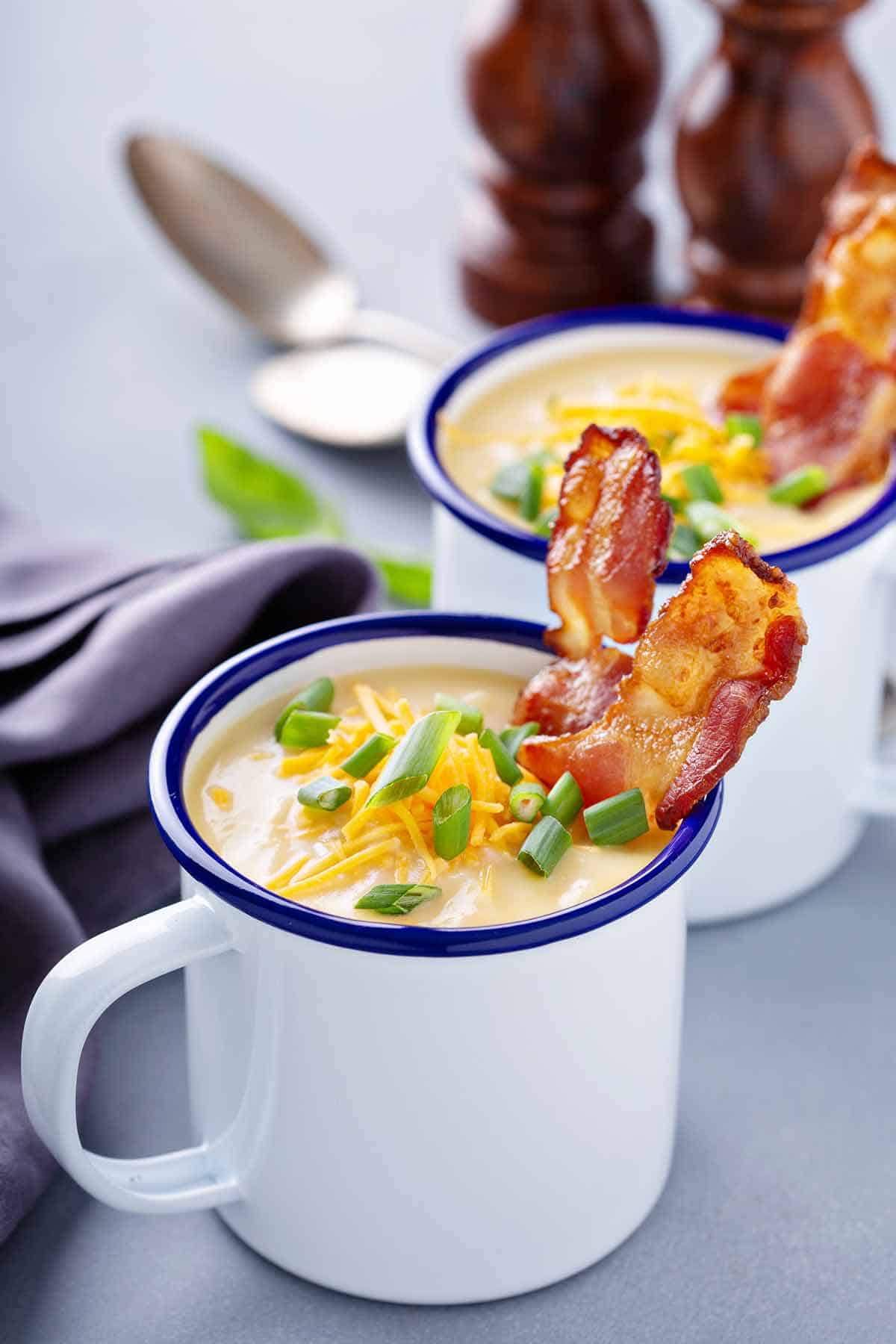 When its soup season, creamy potato soup is the answer for dinner for a cozy night at home. But soup needs a side to be complete. Good thing there are many delicious recipes for sides and lots of helpful serving tips.
What are the best side dishes to serve with potato soup? The best options to serve with potato soup for dinner are breadsticks, salad, sliders, and mac and cheese bites.
The best soup toppings are bacon, green onions, and shredded cheese. Try any of these delicious sides with your favorite potato soup recipe.
You may also be interested in the best bread to serve with soup.
Best Toppings for Potato Soup
There are dozens of delicious toppings for potato soup, but here are a few you can serve for dinner tonight.
Bacon. Learn how to cook bacon in the oven for an easy, hands-free technique.
Shredded cheese. Cheddar, feta, or Cotija are all good choices.
Sliced green onions or chives.
Croutons. Make your own if you have time.
Dollop of sour cream.
Hungry for More Side Dish Ideas?
Did you like this post? Then let's be social. FOLLOW ME on INSTAGRAM and PINTEREST to keep up with the latest happenings.