Wondering what to serve with split pea soup? Enjoy this list of bread, sandwiches, salads, finger foods, toppings, and desserts to pair with split pea soup.
This post contains affiliate links. Thank you for your support.
There are few things more comforting than a bowl of split pea soup when there is a chill in the air. But when soup alone is not satisfying enough, jazz up your meal with fantastic side dishes.
What are the best side dishes for split pea soup? The best sides for split pea soup are bread, sandwiches, salads, and finger foods. Main dish meats and sweet desserts also pair nicely with the soup.
Try the best split pea soup recipe simmered with a leftover ham bone. You will be drooling before dinner is over.
Best Bread for Split Pea Soup
Bread and soup go hand in hand. Here are some of the best bread choices to serve with split pea soup.
Garlic Bread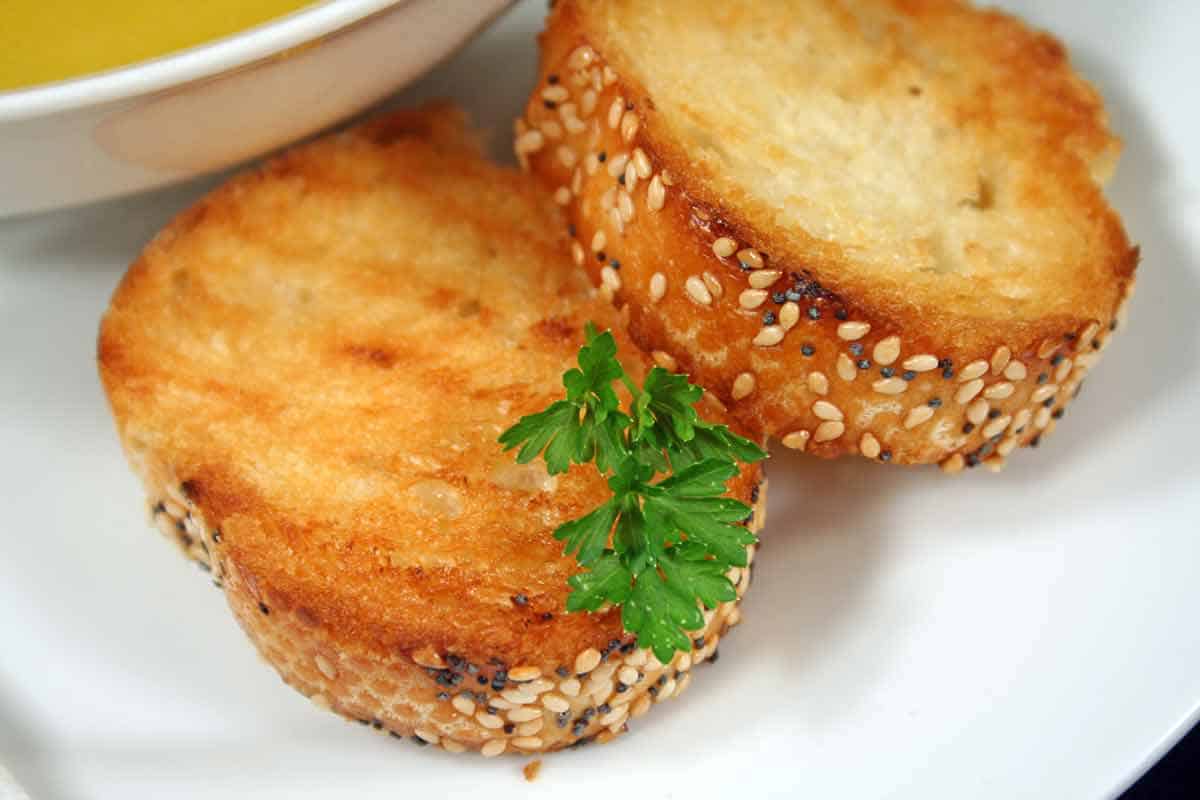 Garlic bread is a simple and delicious side dish that can be made by smearing butter and garlic on French bread, a roll, or a breadstick. The crunchy toasted texture and garlic flavor next to the soft split pea soup is heavenly.
Skillet Cornbread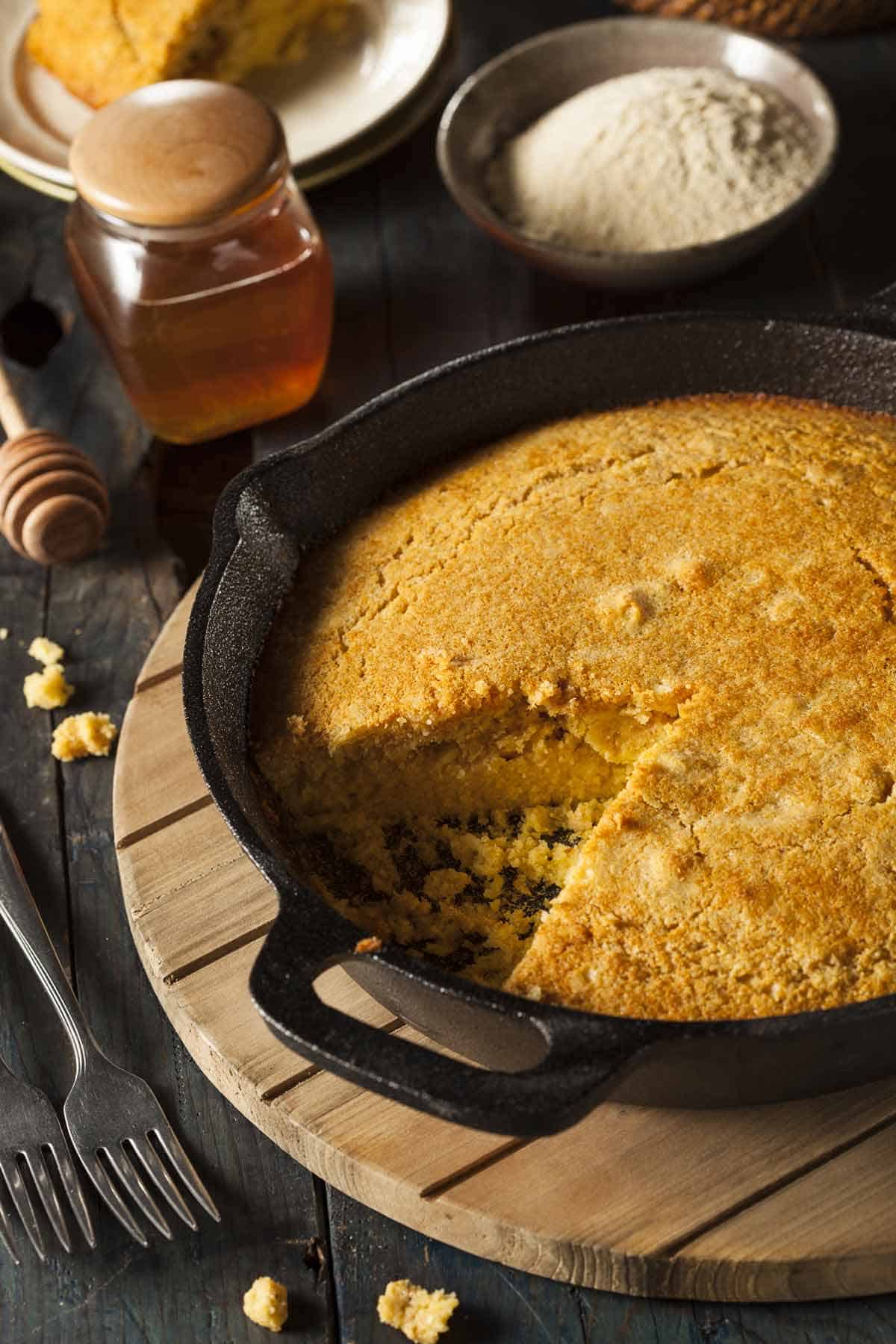 Skillet cornbread can be sweet or savory and is always a little crispy. It is a traditional dish to enjoy any time of year to enhance your split pea soup meal. Get recipe.
No-Knead Artisan Bread
No-knead artisan bread is a great choice for split pea soup because it comes together quickly. Just a few easy ingredients make this an ideal option for beginner bakers.
Slice up the bread and spread it with butter and jam. Get recipe.
Dinner Rolls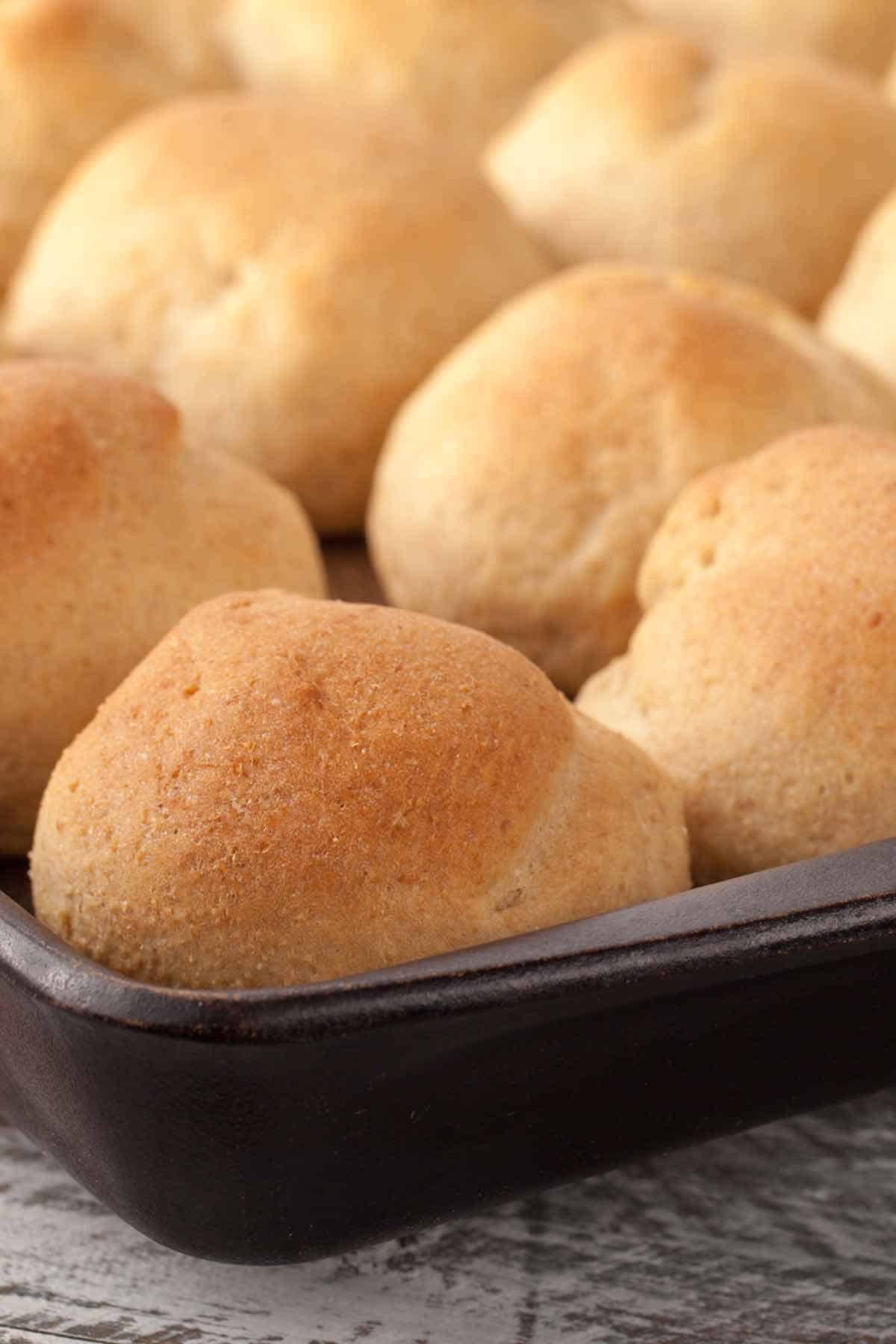 Dinner rolls are a traditional dish to serve with any soup. Rolls can be made ahead of time and quickly reheated. They are best when brushed with melted butter just before baking in the oven. Get recipe.
Rye Bread
Rye bread is a denser, darker bread made with rye flour. It has a deep, rich flavor that pairs well with a hearty soup. Serve the rye bread with a slice of ham on top. Get recipe.
Sourdough Bread
Acidic and fresh, sourdough bread is leavened without yeast. Serve sourdough bread or rolls with split pea soup for a nice flavor balance.
Pick a loaf up at your grocery store bakery if you don't have time to make it from scratch. Get recipe.
Potato Rolls
Potato rolls are soft, pillowy, and perfect when slathered with butter. They are made with real mashed potatoes. Make a dozen for dinner with your hot split pea soup. Get recipe.
Garlic Knots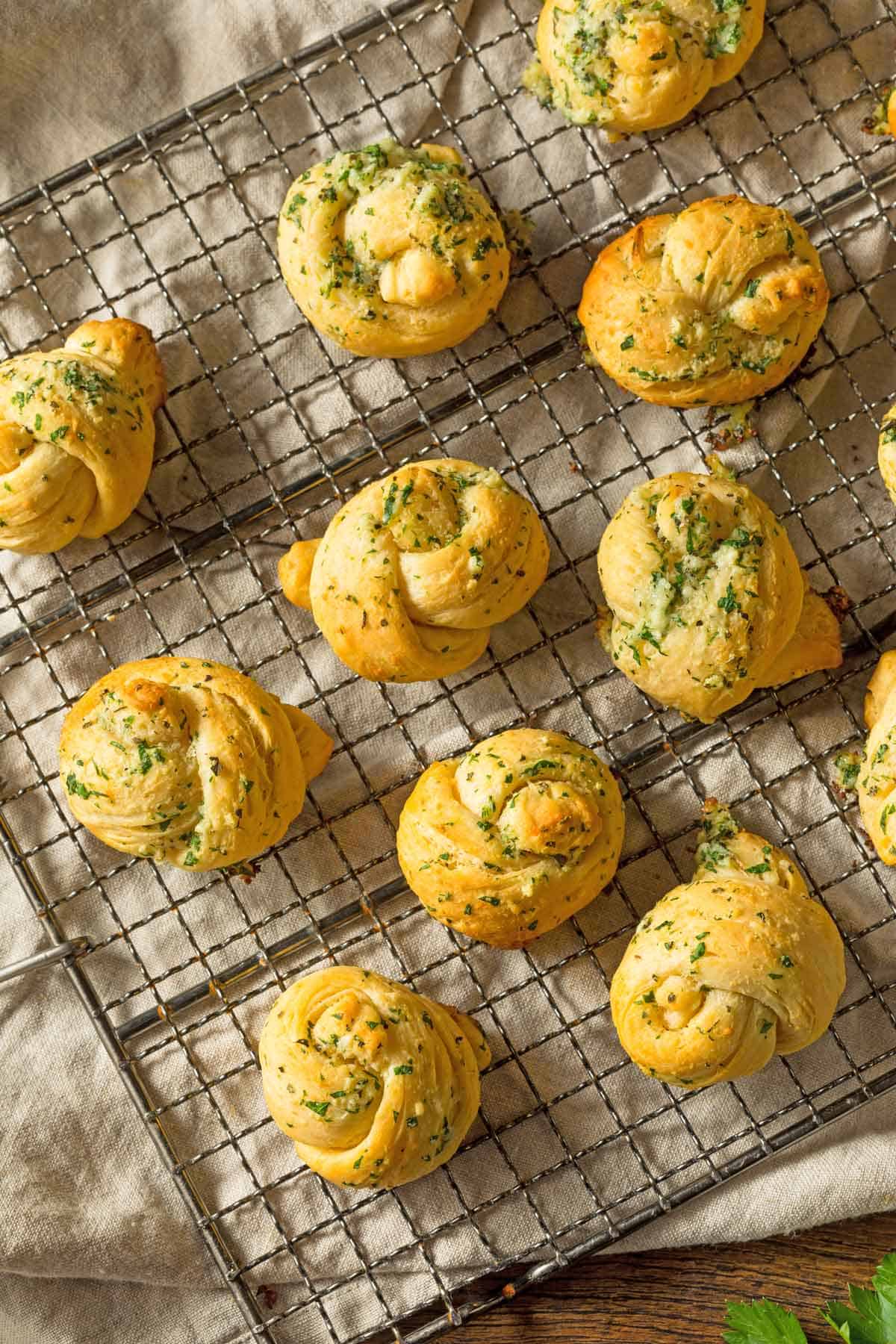 Garlic knots can be made from leftover pizza dough. Roll the dough out, cut it into strips, and then fashion the strips into knots. Season with butter and garlic before baking.
Garlic knots are tasty dipped into split pea soup. Get recipe.
Biscuits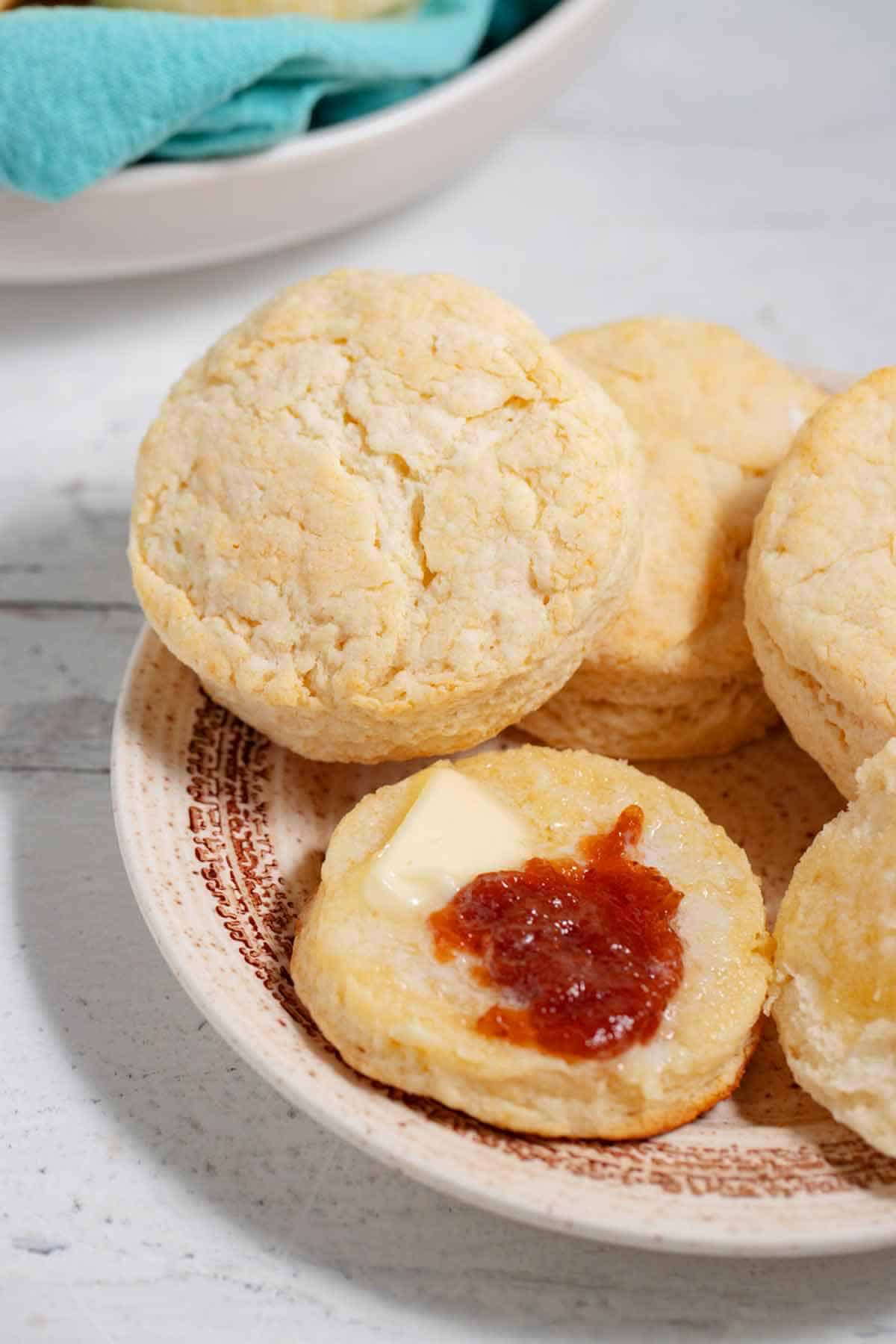 Buttermilk biscuits are the clear choice for split pea soup. Light, flaky, and buttery, serve them warm and fresh with your soup.
You will like this super easy buttermilk biscuit recipe made from pancake mix.
Grab this slow cooker split pea soup. Make it with green split peas and ham. Set it and forget it until it is time for dinner.
Best Sandwiches for Split Pea Soup
Grilled Cheese Sandwich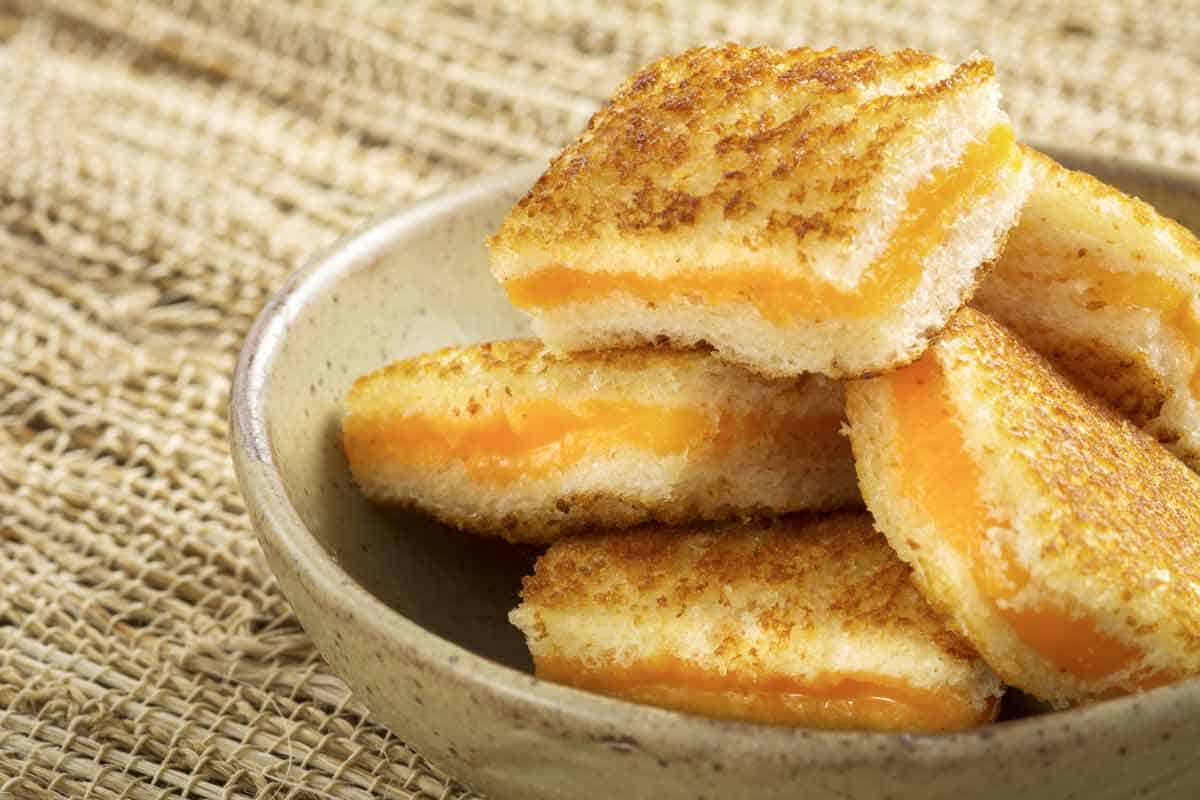 Cheese and split peas are a guaranteed match. Grilled cheese sandwiches and split pea soup deliver a satisfying meal every time.
The ultimate grilled cheese sandwich starts with two thick slices of bread (like Texas toast). But the main ingredient is cheese.
Sandwiched between the bread, try gouda, Havarti, cheddar, or American cheese. Don't forget to dress the sandwich up with a smear of mustard before grilling it in a skillet on the stove.
Reuben Sandwich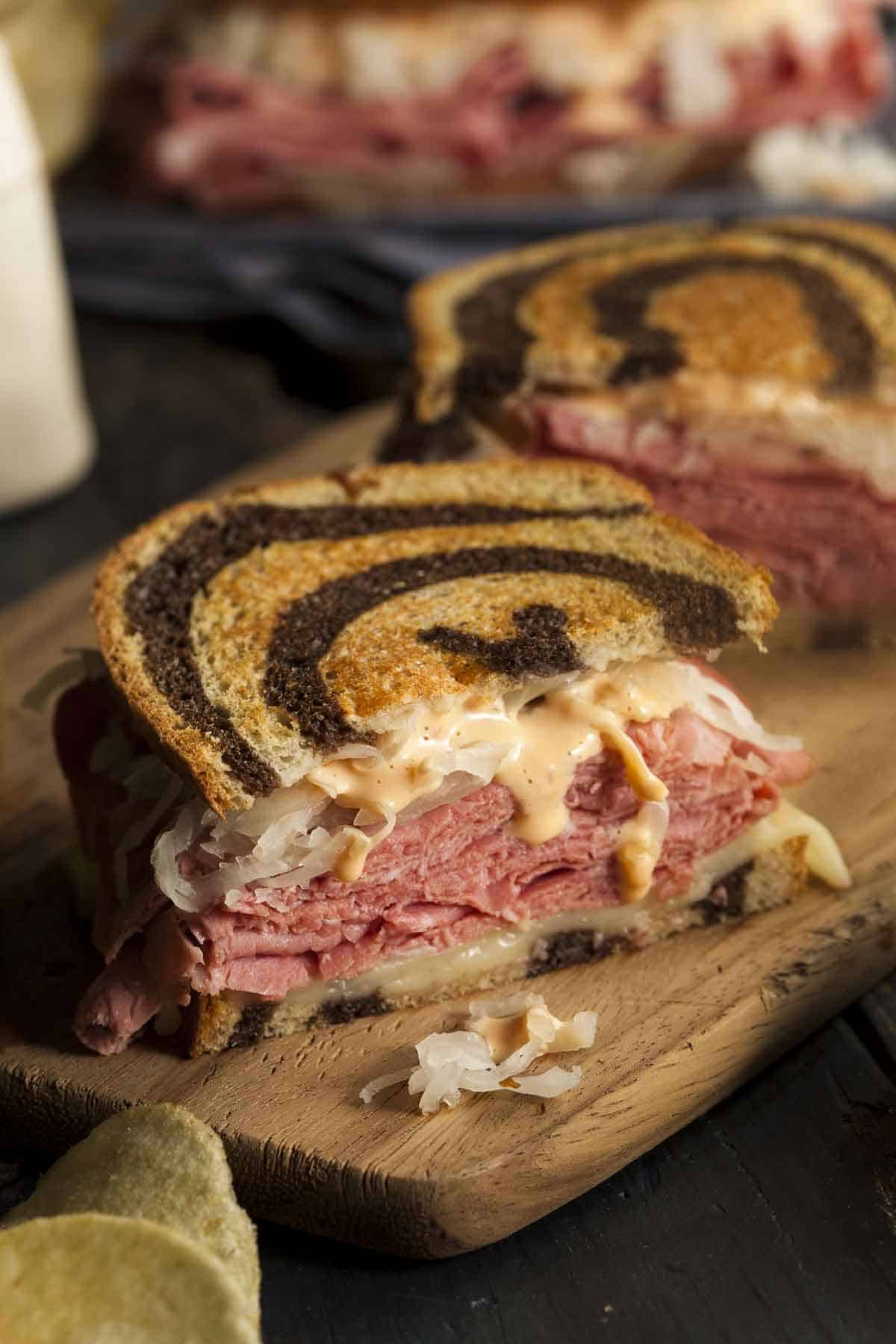 Corned beef, Swiss cheese, sauerkraut, and thousand island dressing sandwiched between two toasted slices of rye bread make the ultimate Reuben sandwich.
Go ahead. Dip it in your soup. You will love the taste. Get recipe.
Sliders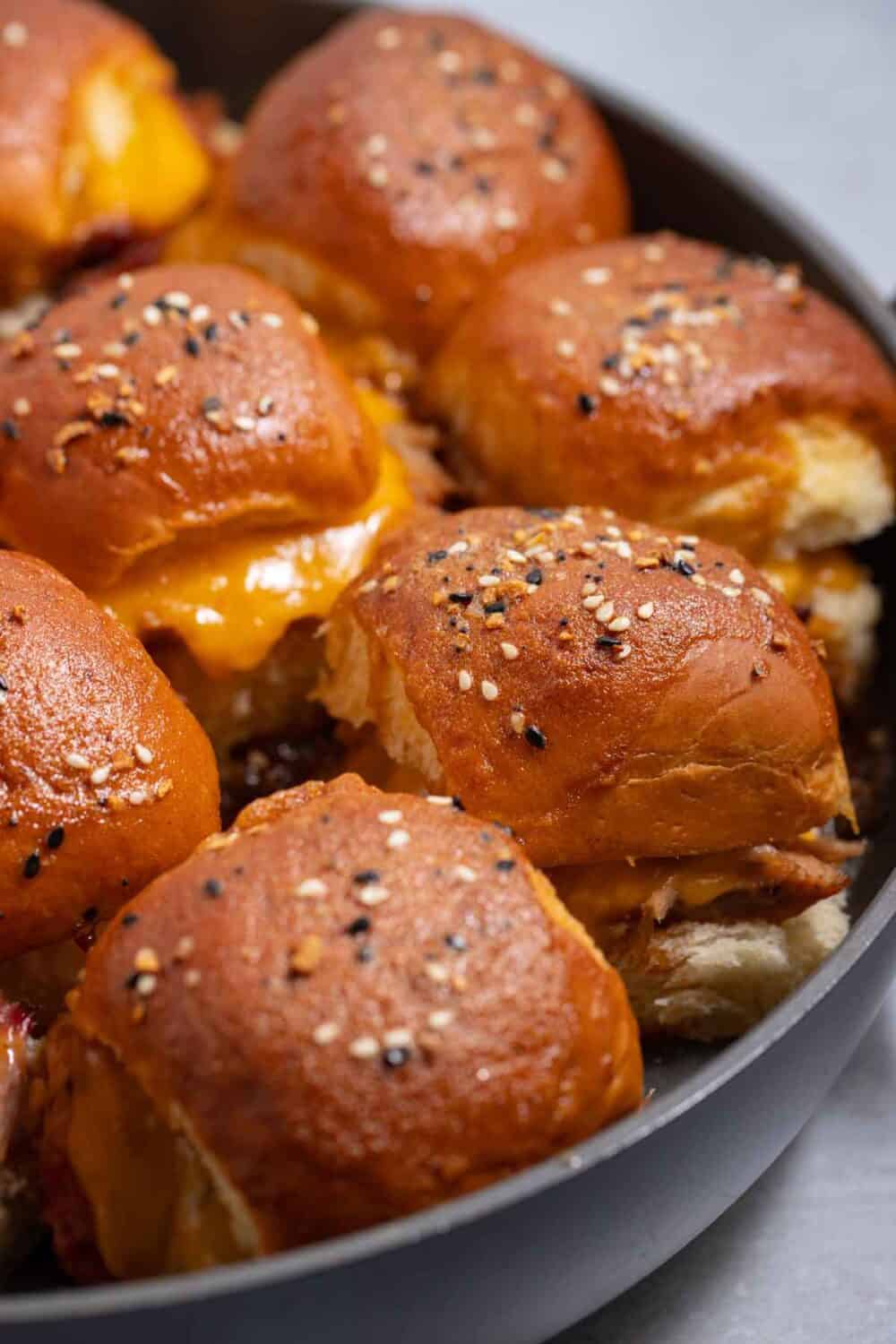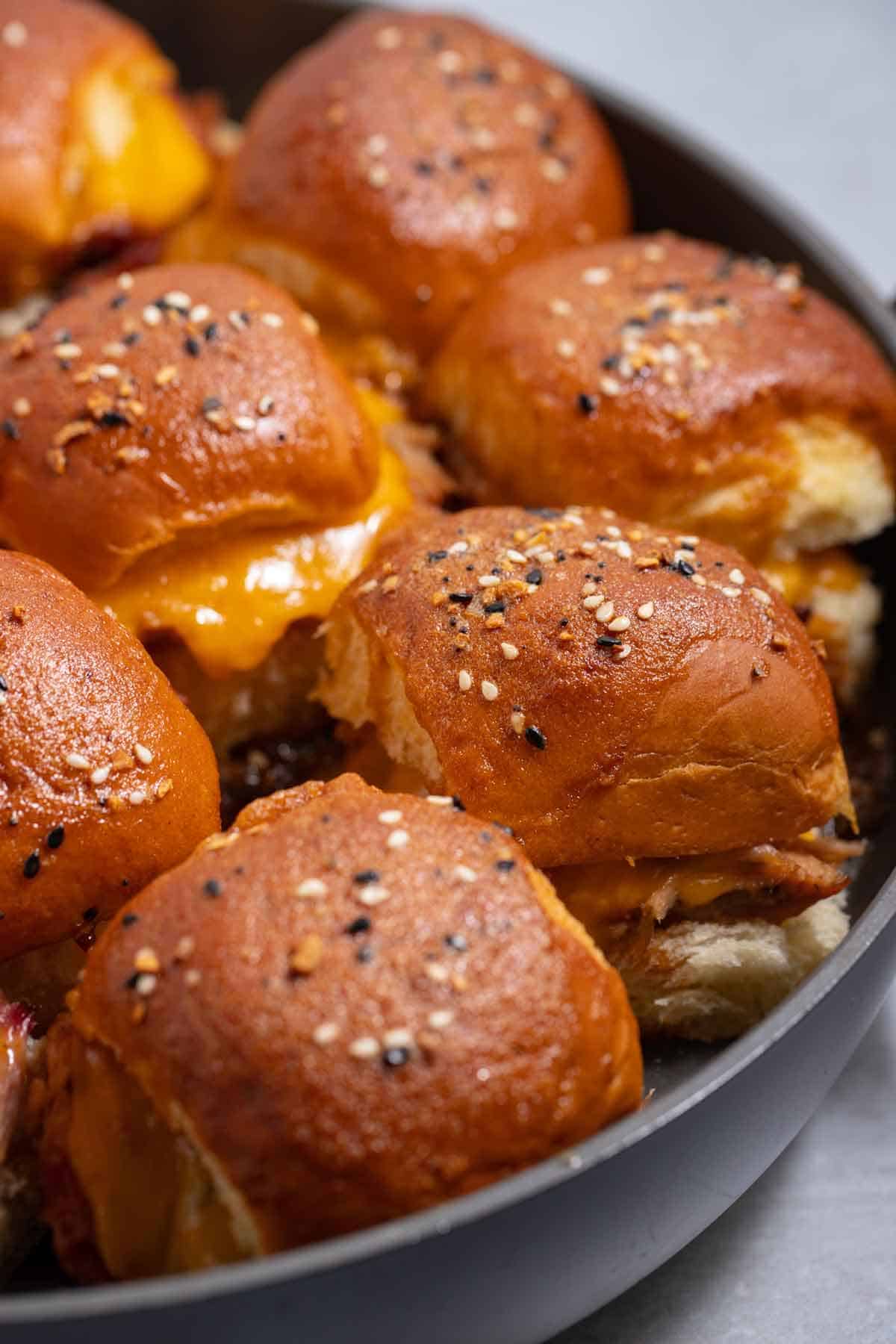 Slider recipes are a great way to enjoy classic split pea soup. The Hawaiian buns add sweetness to the savory flavors of the sliders.
Cut the sliders apart and serve alongside a bowl of soup. Grab this recipe for turkey sliders.
Avocado Toast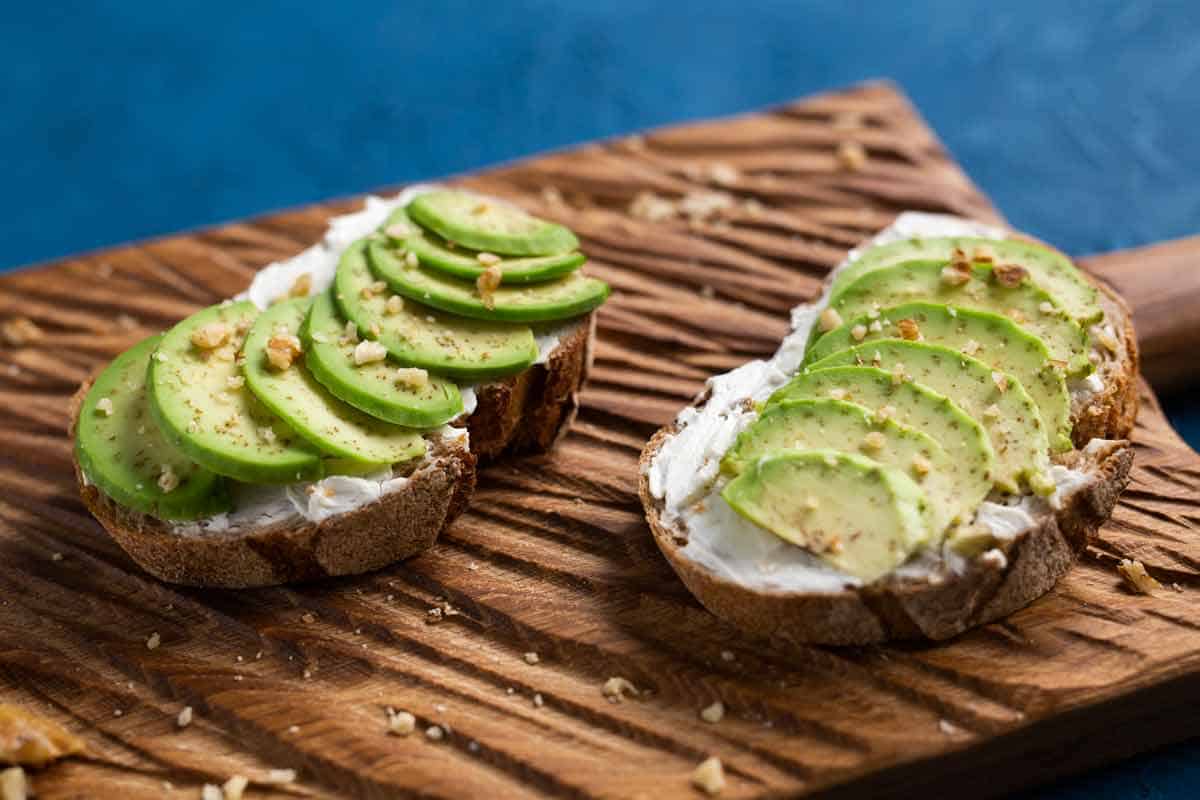 Creamy avocado and crunchy toast make a wonderful side for hearty split pea soup. The texture contrasts between toast and soup will make you want to come back for more. Get recipe.
Quesadilla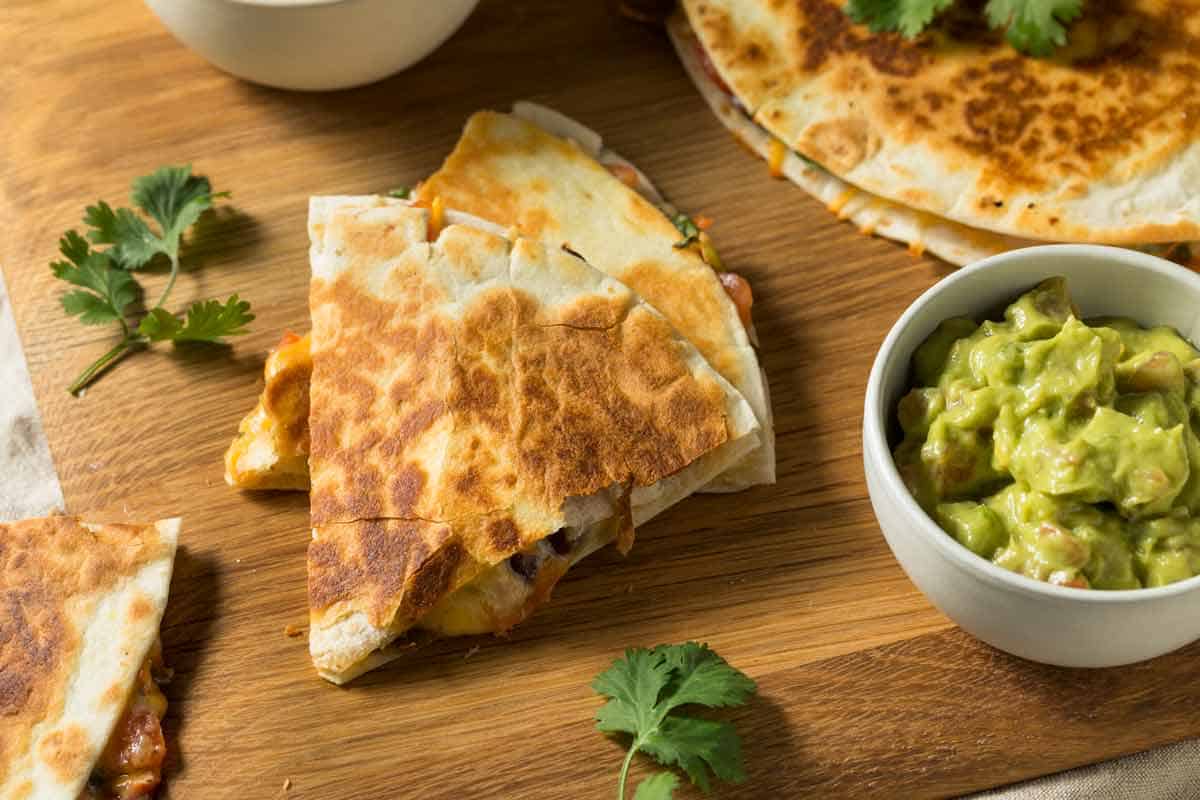 Quesadillas aren't just for quick Sunday lunches. Eat them with split pea soup too. Choose a cheesy quesadilla to keep things simple. Or add veggie fillings like onions and pepper or protein like shredded chicken.
Ham and Cheddar Cheese Sandwich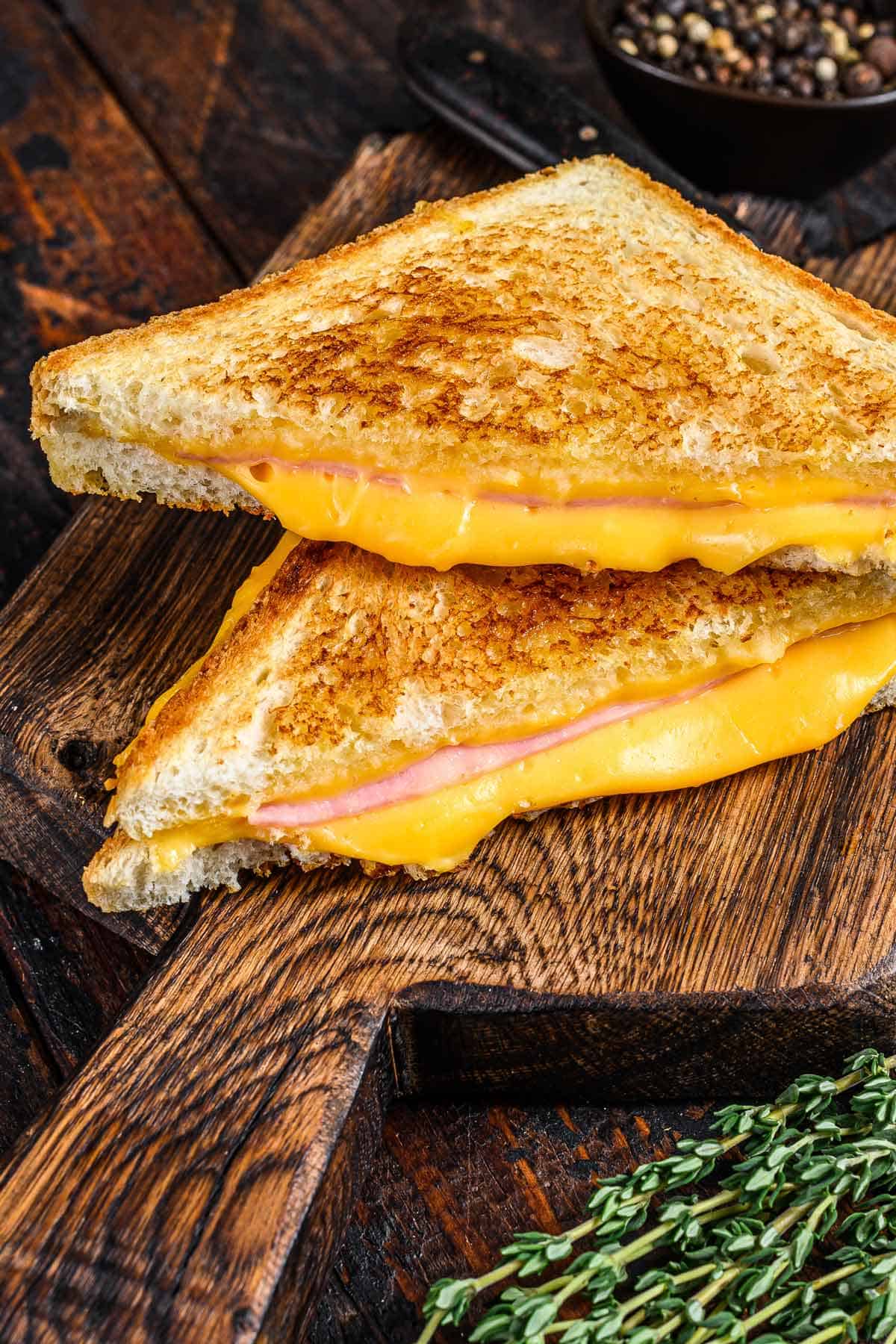 Ham and cheese are flavor combinations that play nicely with split peas. But instead of throwing the meat and cheese into the soup, make a sandwich out of them.
Serve a cold or toasted ham and cheddar cheese sandwich with a steaming bowl of homemade split pea soup. Yum.
Chicken Salad Sandwiches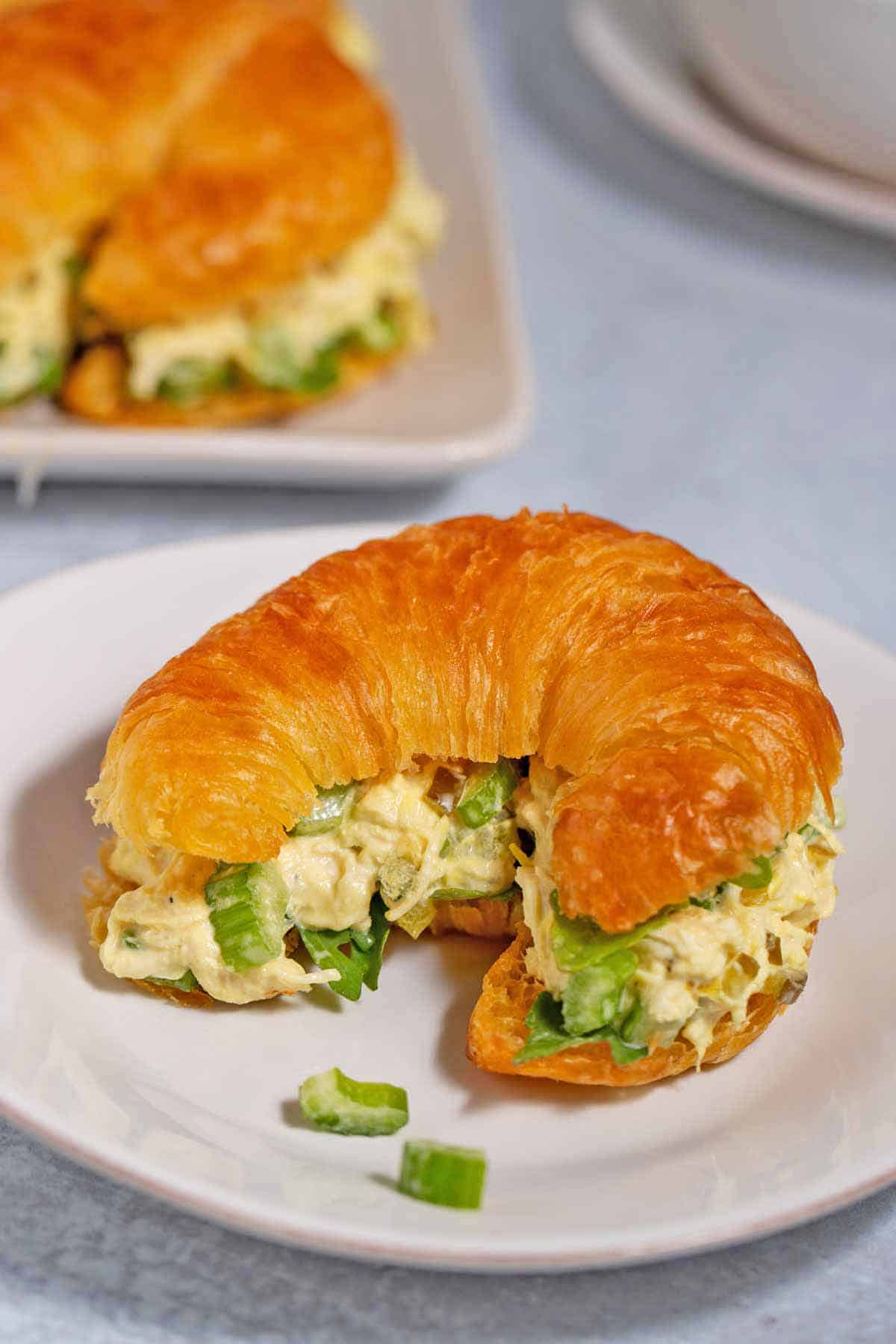 When your split pea soup needs more protein, pair it with a chicken salad sandwich. These cold sandwiches are usually served on a croissant. But there are more bread choices for chicken salad if you prefer.
The light, flaky croissant sandwich is a delicious flavor contrast to the warm, soft hot pea soup.
BLT Sandwich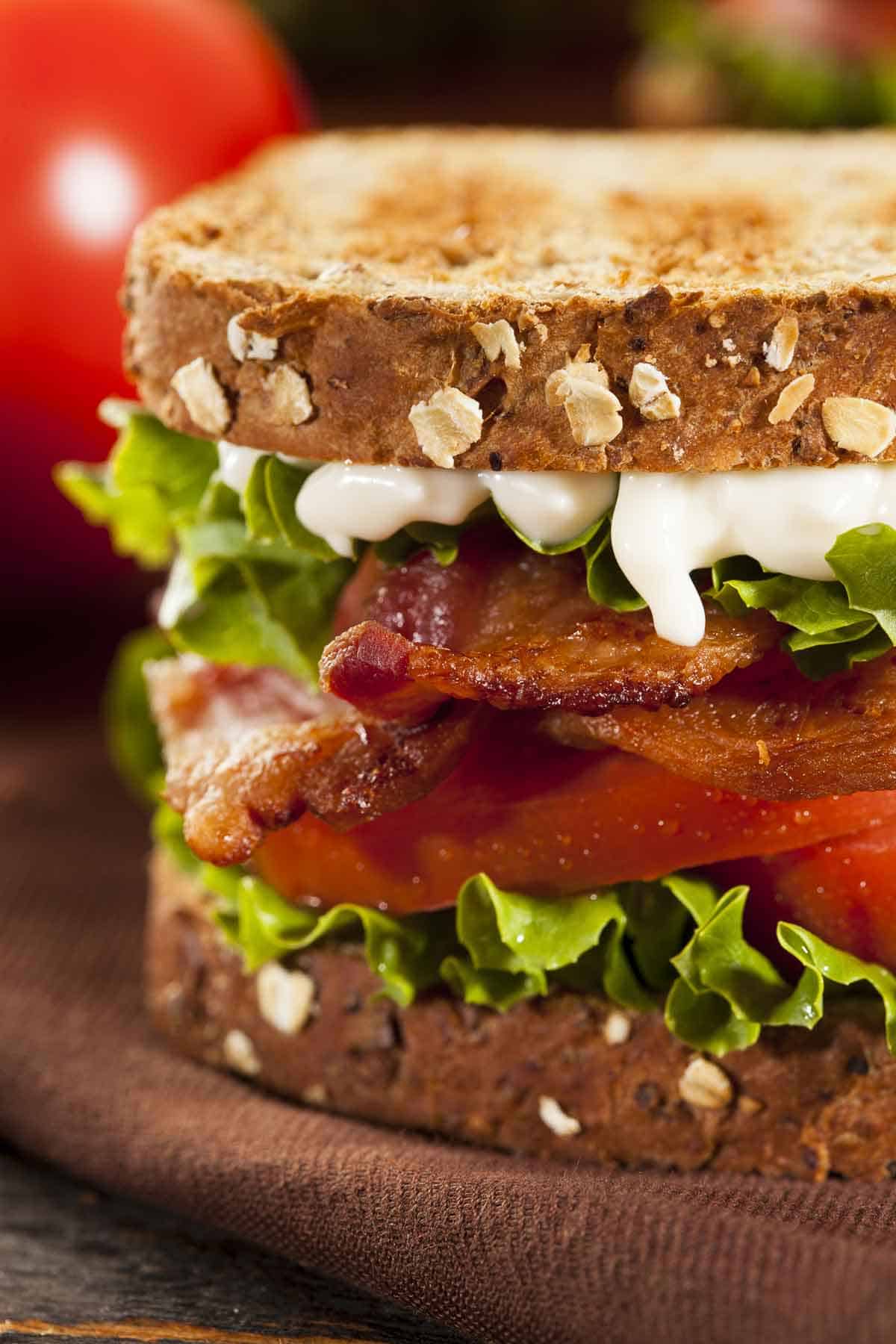 Keep it simple. Bacon, lettuce, and tomato. Nothing easier than that.
Everyone gets excited when the smell of bacon is in the air. Serve a BLT with split pea soup to be unexpected. Your family will love it.
Check out this easy way to cook bacon — in the oven.
Best Veggies and Salads for Split Pea Soup
Salads and vegetable sides are always good choices for soup. Here are a few favorites.
Caesar Salad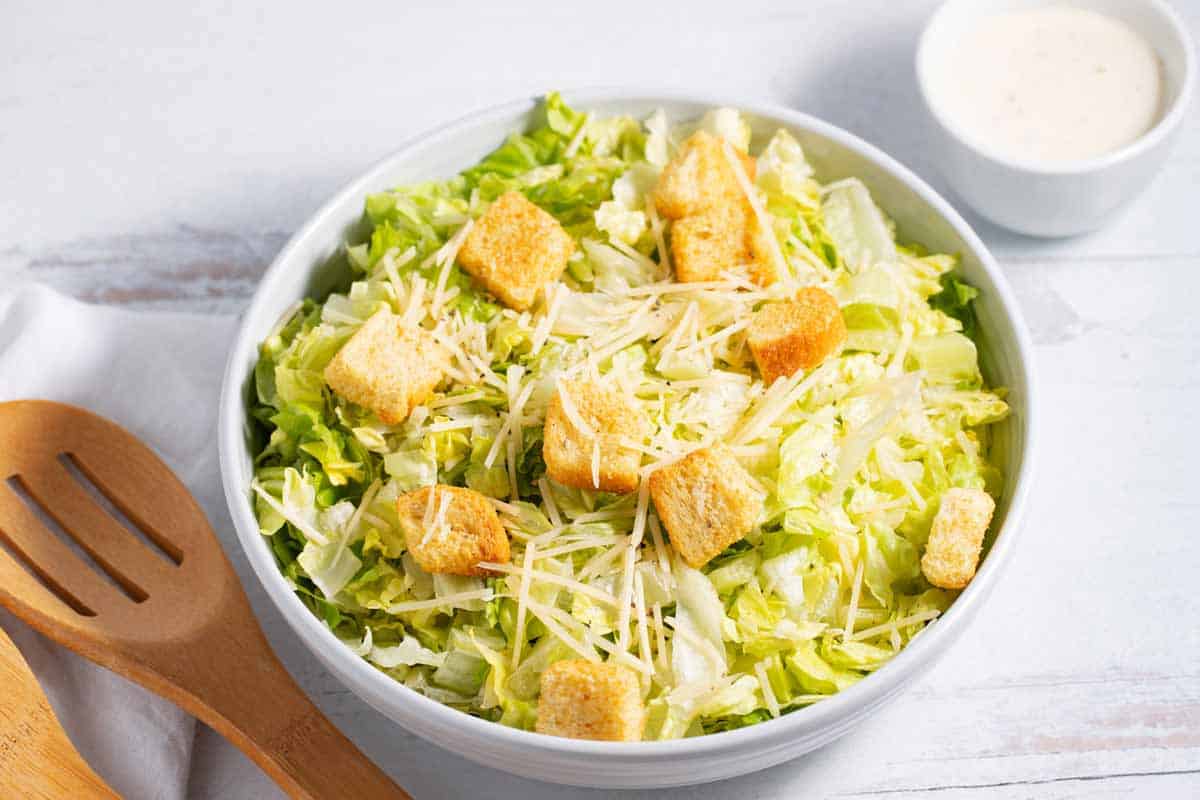 Cool, crisp romaine lettuce tossed with croutons and Parmesan cheese are the ingredients of Caesar salad. Drizzle on the Caesar dressing, and your salad is ready to serve with soup.
Beet Salad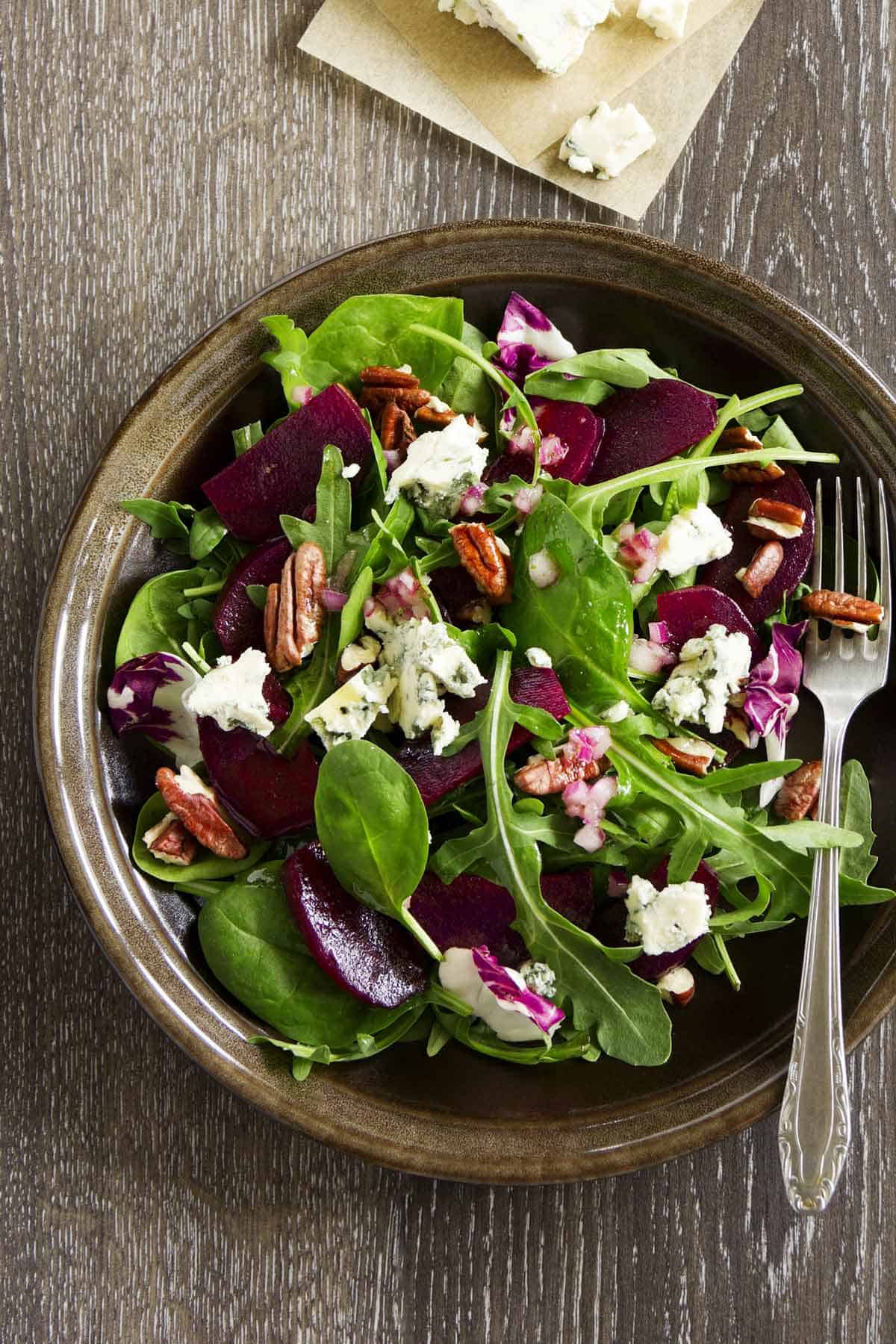 Beet salad is a delicious and colorful side dish that can be enhanced with different toppings. Feta cheese, sunflower seeds, and green apples are a few toppings to try.
Beet salad is best when refrigerated before serving it with split pea soup. Get recipe.
Roasted Carrots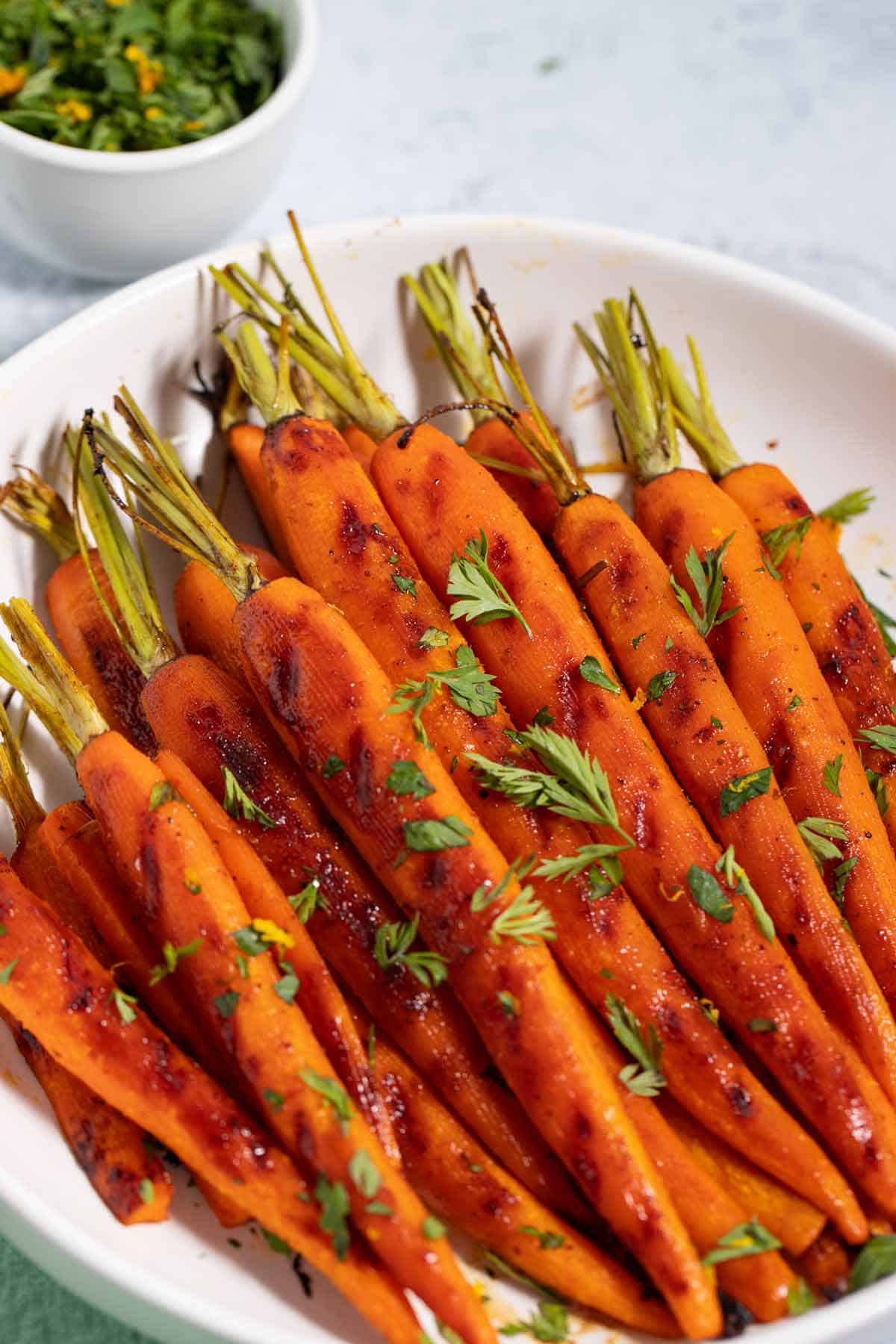 If you thought roasted veggies didn't go with soup, think again. These brown sugar-glazed roasted carrots are sweet and savory – the perfect combination with split pea soup's savory flavor.
Kale and Brussels Sprouts Salad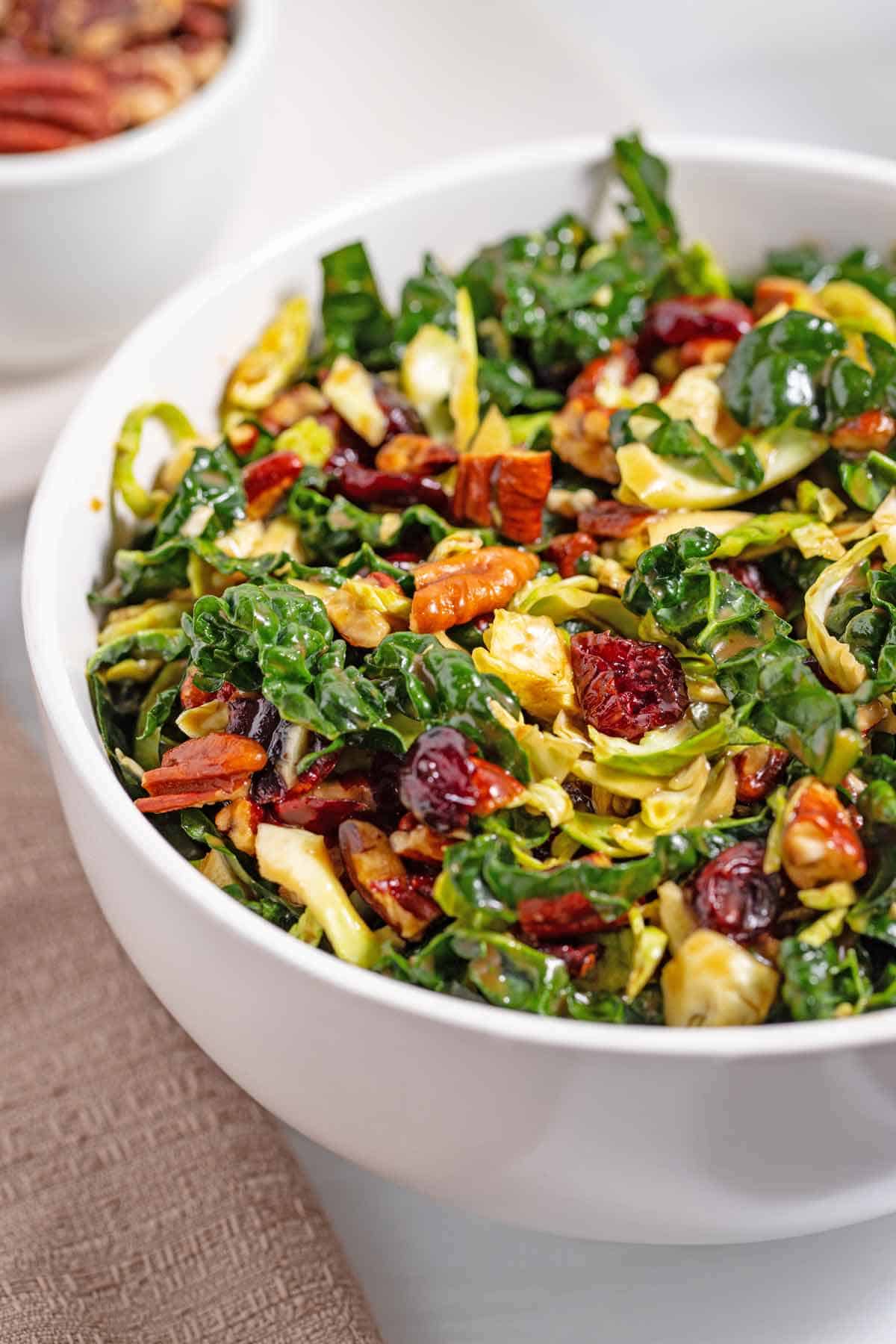 Shredded kale, Brussels sprouts, crunchy pecans, and sweet Craisins make up this salad that is drizzled with a creamy maple vinaigrette. You will want a second helping of this Cracker Barrel copycat kale salad.
Garden Salad
A fresh, crisp garden salad is always a good pairing with a bowl of soup. The salad is composed of lettuce and fresh vegetables such as tomatoes, cucumbers, and radishes. Slice, dice, and serve with split pea and ham soup.
Asian Salad
Cabbage, shredded carrots, and sugar snap peas are the main ingredients in this Asian salad. Drizzle with a sesame ginger dressing and sprinkle crunchy chow Mein noodles on top.
Serve with soup for a satisfying meal. Get recipe.
Panzanella Salad
Panzanella is made of rustic bread cubes, chopped vegetables, and red onions drizzled with olive oil and vinegar. It is an easy salad recipe and an interesting side to serve with split pea soup.
Serve it chilled or at room temperature, depending on your preference. Get recipe.
Quinoa Black Bean Salad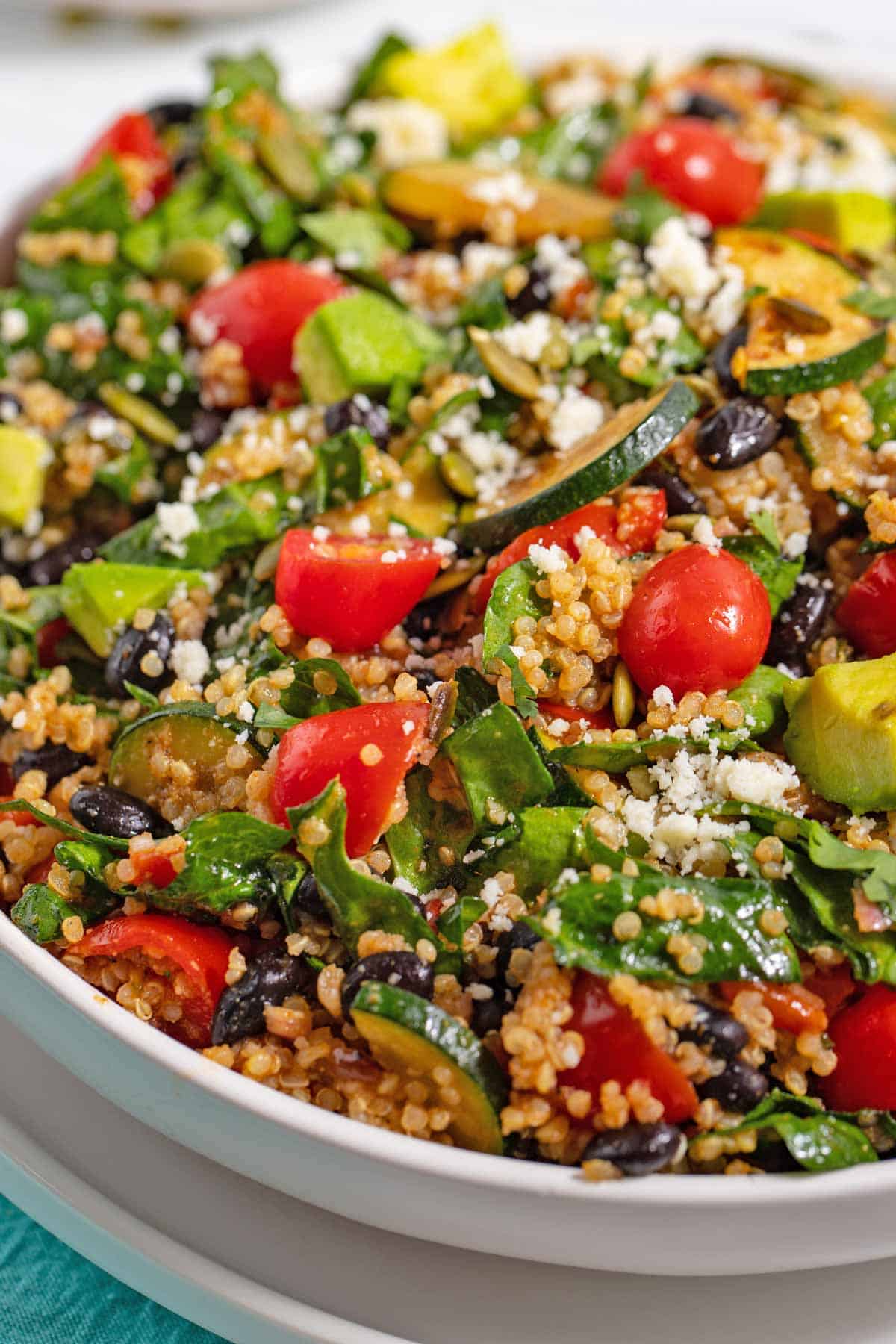 Quinoa black bean salad is the perfect dish to serve with split pea soup. Black beans, feta cheese, and plenty of roasted veggies make the salad hearty and filling. But it is light enough to not overpower the soup.
Here are great instructions to cook black beans from scratch.
Coleslaw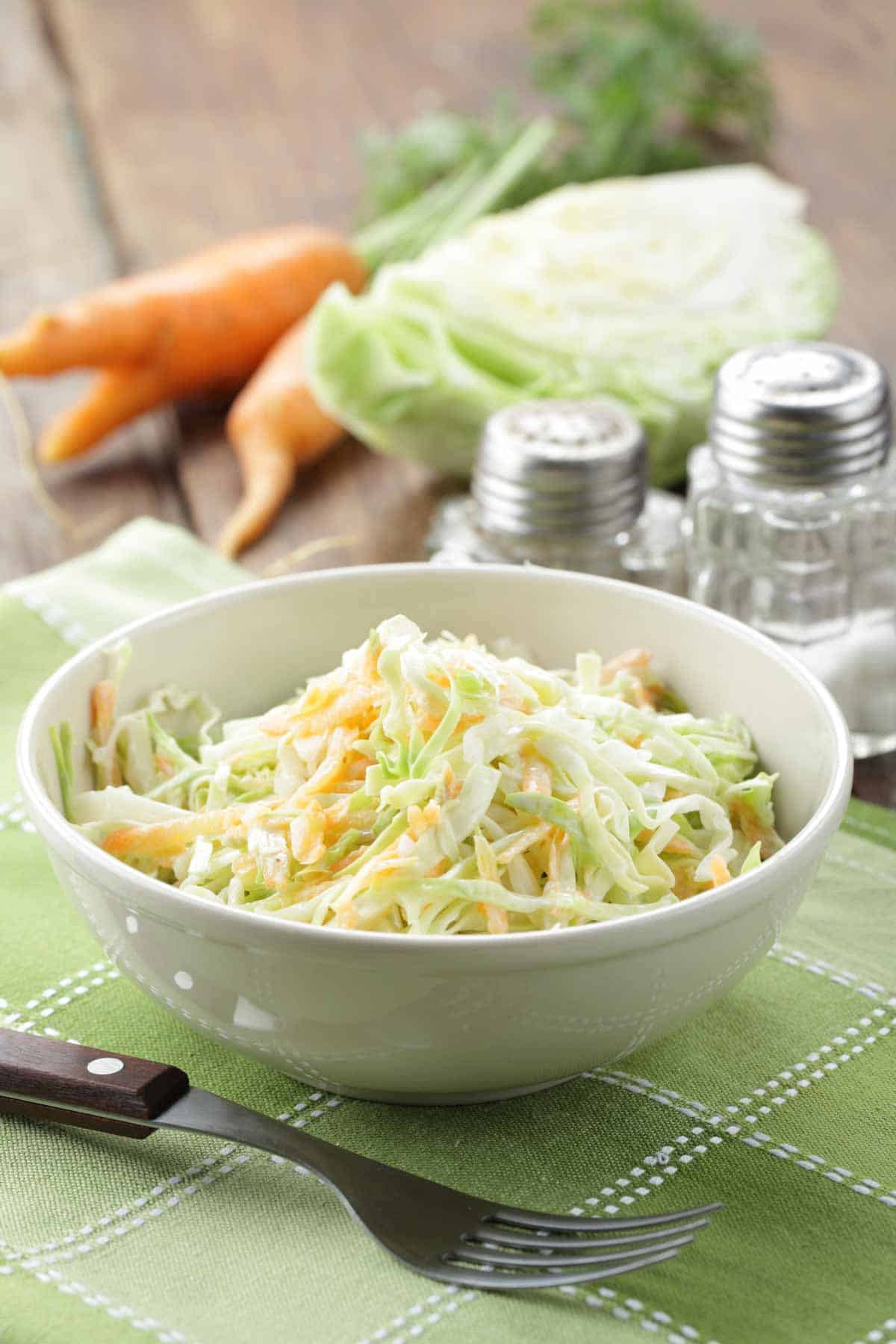 Coleslaw is a popular side dish that pairs well with just about anything. It can be served cold or warm and is great for hot soup. Use different spices to flavor the slaw, depending on your taste preference. Get recipe.
Best Finger Foods for Split Pea Soup
Potato Skins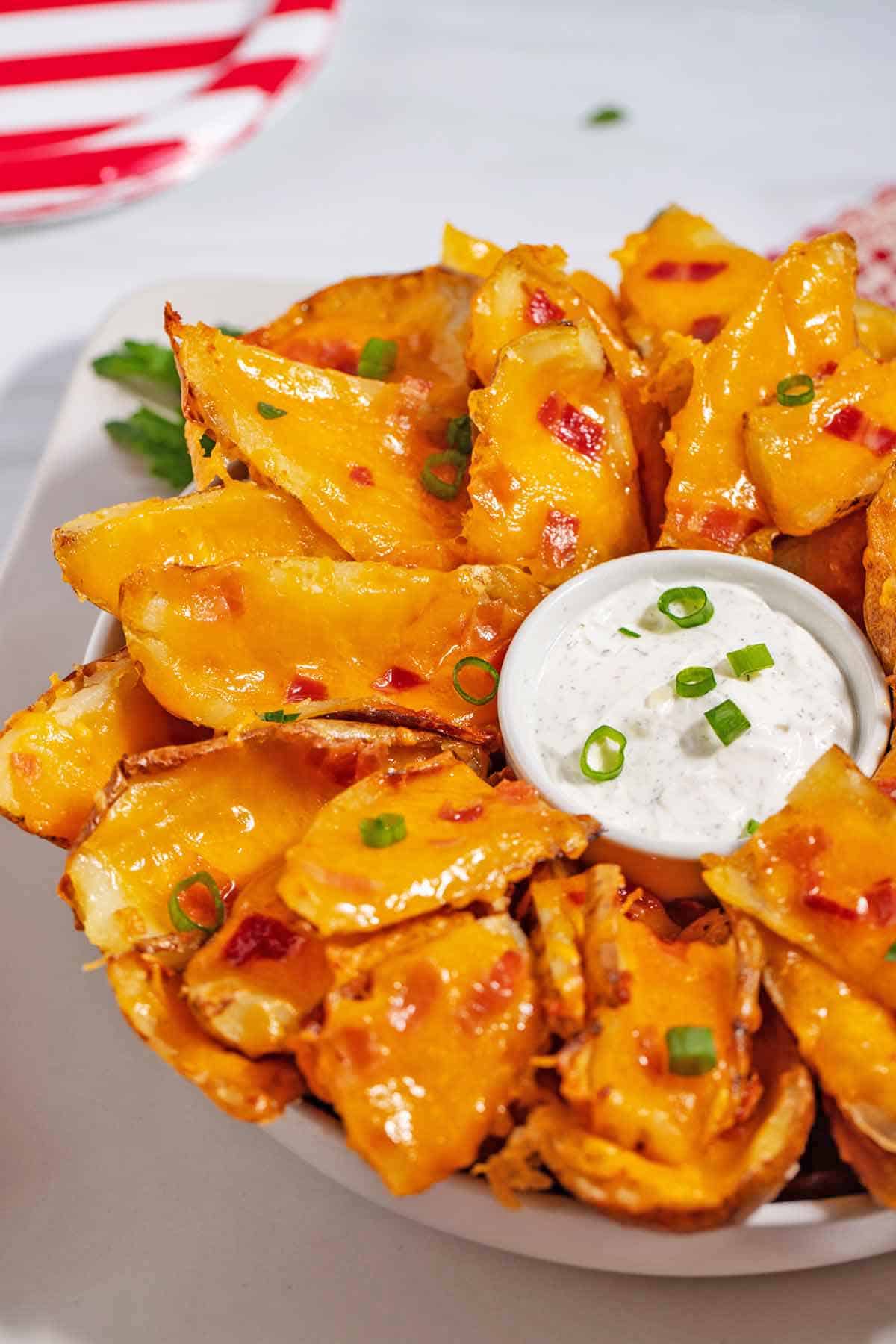 Crispy, cheesy potato skins are just the food to complement a soup with tender split peas. The skins make good use of leftover baked potatoes.
They are the perfect size and shape to dip. So go ahead and make a batch to go with your large soup pot.
Baked Mac and Cheese Balls
Eat some pasta with your split pea soup. Baked mac and cheese balls are a tasty side dish. They are just the right size to pick up and dip.
Sweet Potato Fries
Sweet potato fries are a great option to pair with split pea soup. They are easy to prepare and simple to season with salt and pepper.
Or sprinkle with red pepper flakes, garlic powder, or cumin for extra flavor. Get recipe.
Fritters
Make fritters with potatoes, sweet potatoes, spinach, or kale. Shred, mix, bread, and fry up this fun finger food. Get recipe.
Popcorn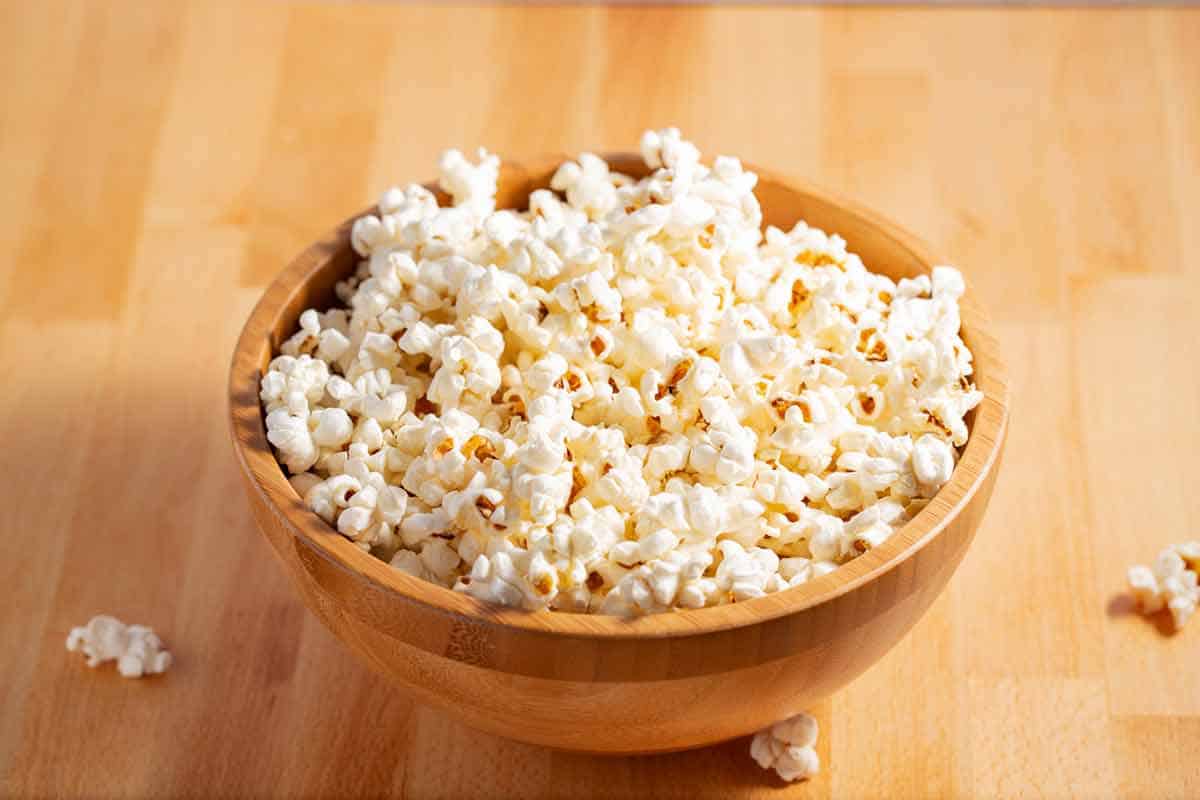 Popcorn is my go-to soup side when I forget to plan for a soup side dish. A batch pops in my whirly popper in about five minutes.
Then my flavor options are endless with melted butter, spices, and seasonings.
Nachos
Nachos aren't just for snacking. They can be a soup side dish too. Cover the tortilla chips with cheese and jalapeno peppers for a side that can't be beaten.
Falafel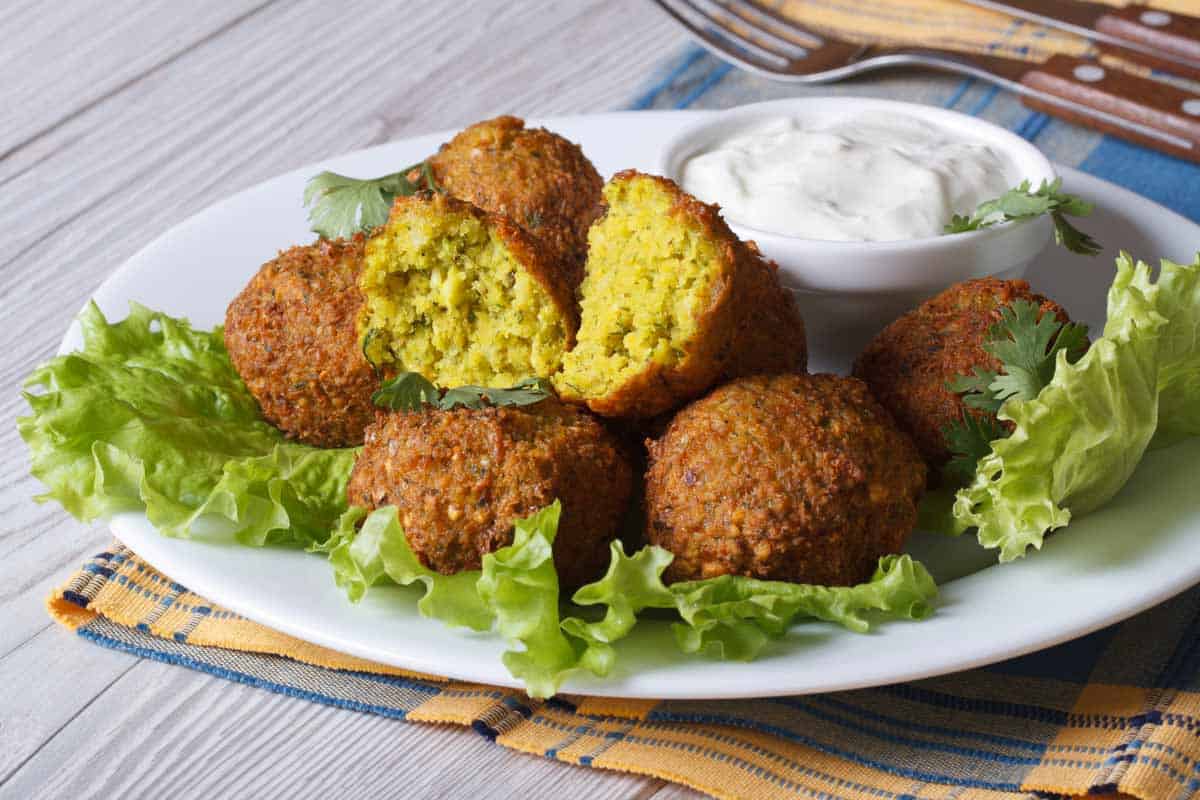 Falafel is a dish made from ground chickpeas. Shaped like balls or patties, they are a great dipping food. They are also a unique finger food to serve with soup. Get recipe.
Crackers
Remember to grab a package of crackers. Any soft, crumbly cracker is a good choice for soup. Here are a few favorites.
Best Meat to Serve as a Side to Split Pea Soup
Shrimp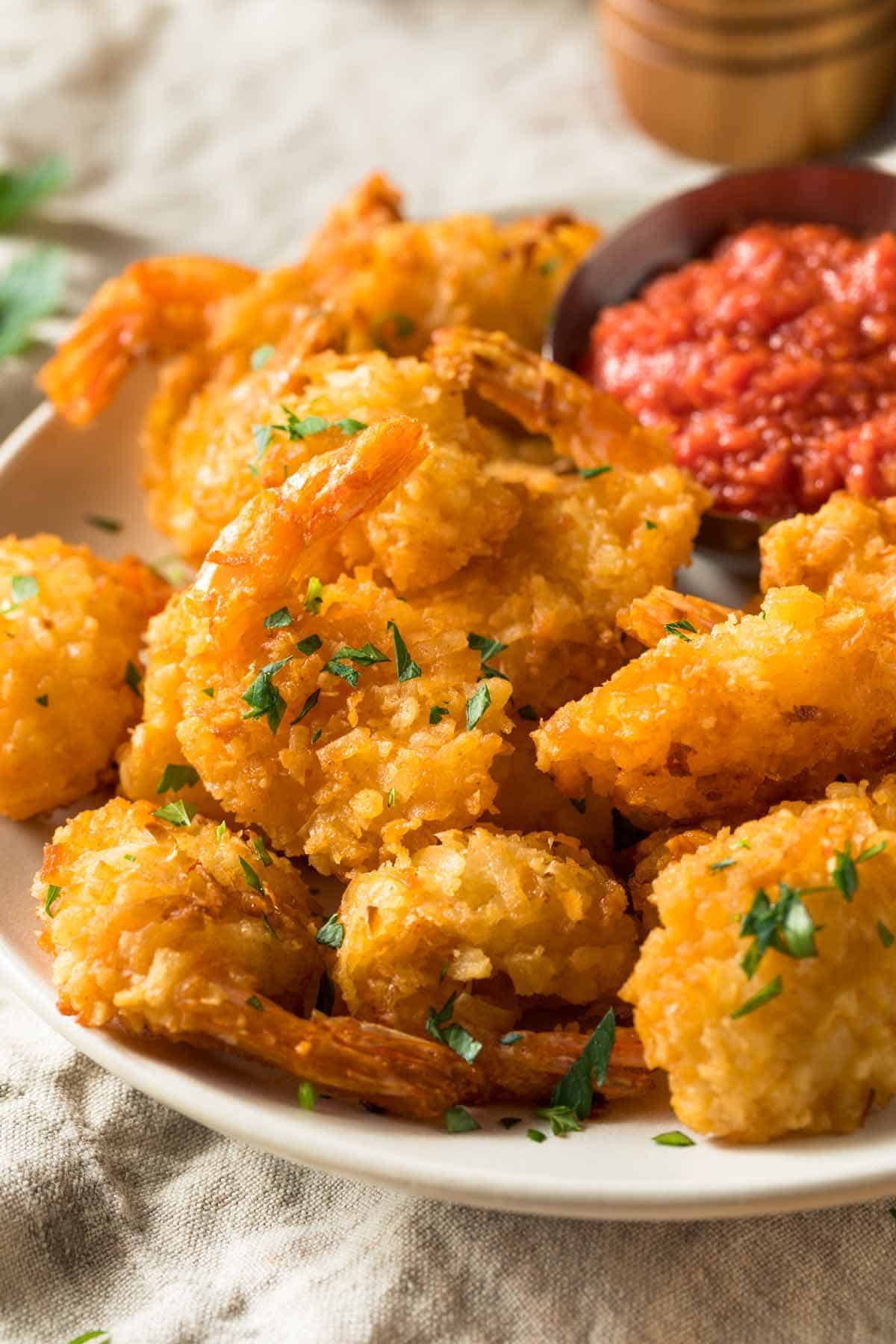 Serving shrimp with split pea soup can give your meal a Cajun feel. Cook up spicy Cajun shrimp in about five minutes.
Then serve it on top of your soup or as a side dish. Get recipe.
You may also be interested in Cajun 15 bean soup. It has sausage, shrimp, and okra for a true Cajun feel.
Roast Beef
Shredded roast beef is just the side you need to add more heft to your split pea soup meal. Serve it with a bun for dinner. Get recipe.
Pulled Pork
Whether you serve a helping of pulled pork as a side or on top of split pea soup, you will love the combination of flavors.
Try a pulled pork sandwich and split pea soup combo. It will hit the spot. Get recipe.
Chicken Wings
Chicken wings are a fantastic side for just about every soup. Make them hot or sweet. They will be the missing link to complete your meal. Get recipe.
Fish Sticks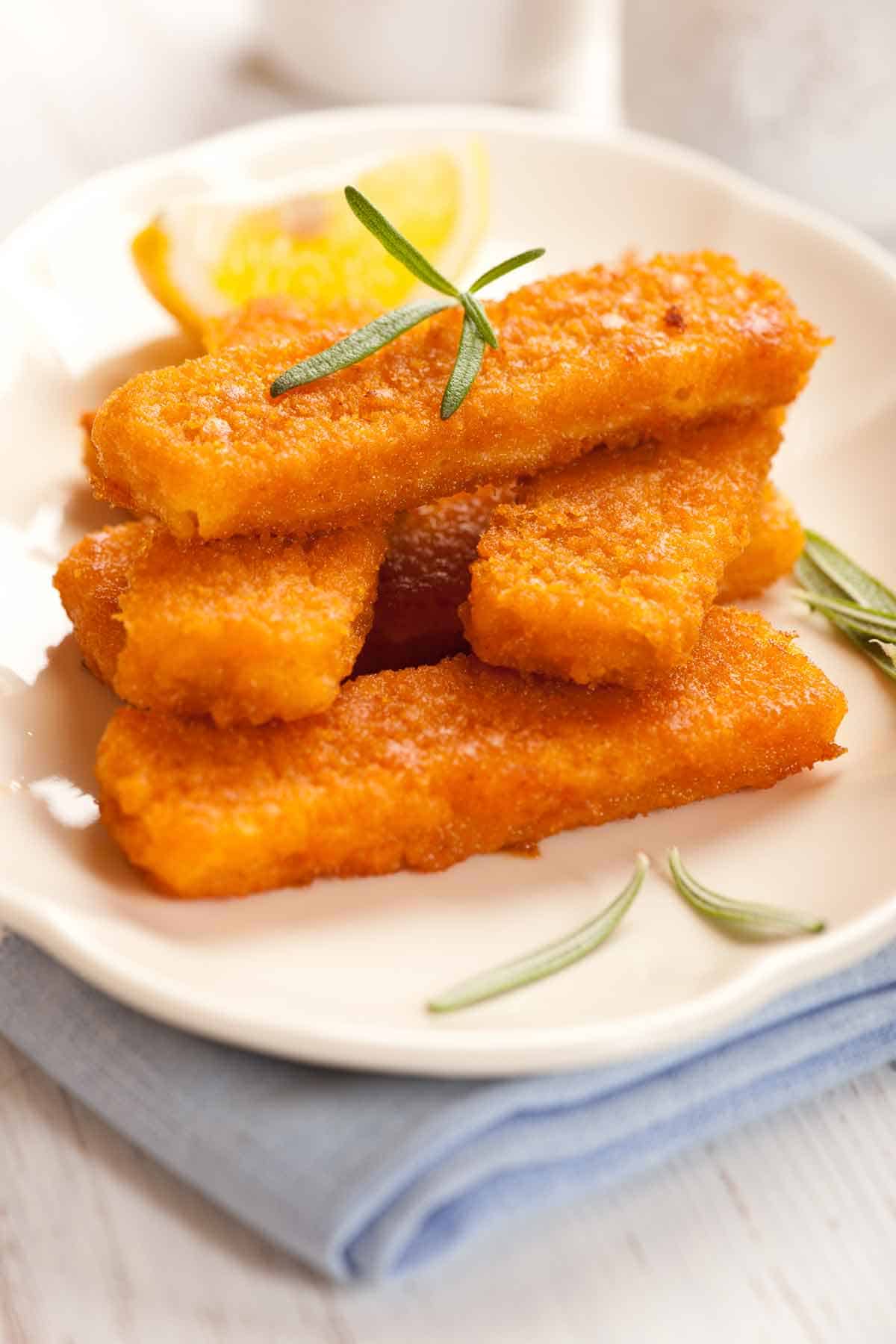 Alone, fish sticks may not fill you up. But pair it with split pea soup's hearty recipe, and you have a winner. Get recipe.
Chicken Tenders
Grill a batch of chicken tenders while you cook a pot of soup. Chicken and split pea soup are a sure-fire combination. Get recipe.
Best Meat to Add to Split Pea Soup
When you want to flavor split pea soup with meat, you can never go wrong with the salty flavors of ham. But turkey, chicken, and sausage are all good choices too.
Ham Bone, Smoked Ham Hock, or Chopped Ham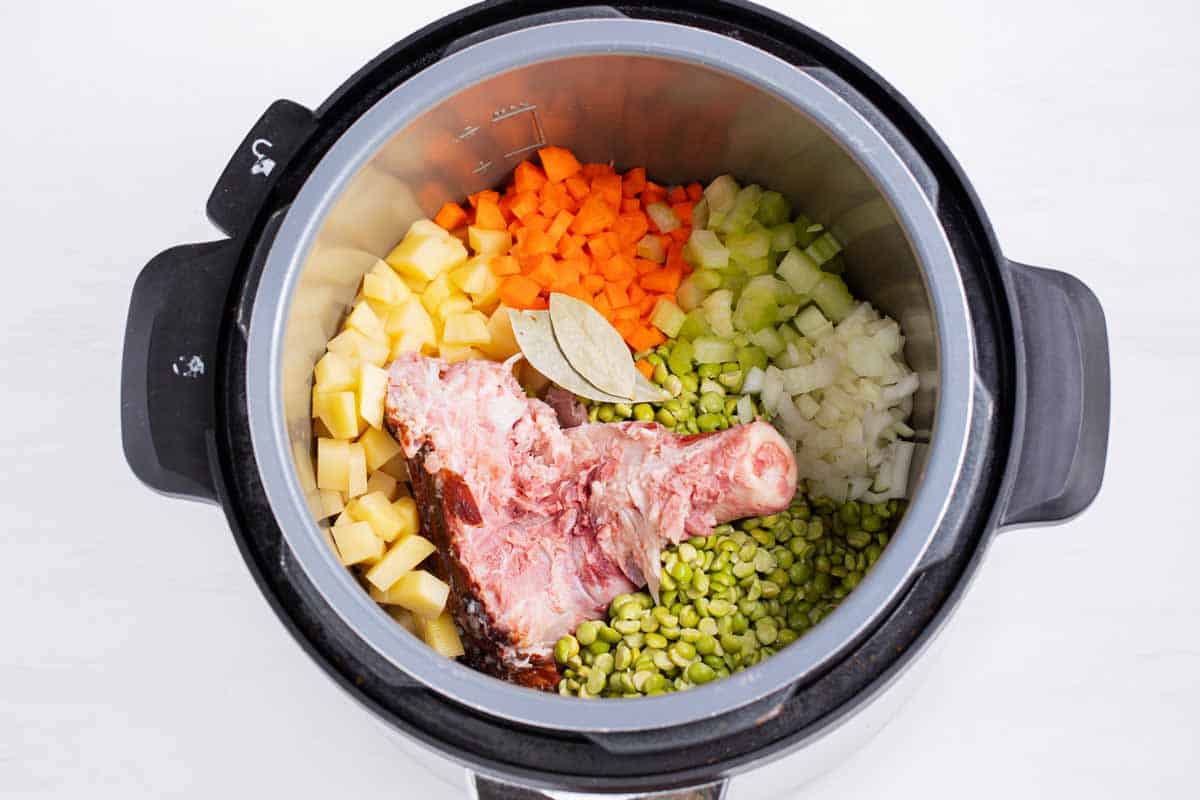 A ham bone makes the most flavorful split pea soup. Once you try it, you will never want to use anything else. It can turn a simple recipe into a masterpiece.
But you probably don't always have a ham bone around. In that case, use chopped ham in split pea soup instead.
Turkey Bone
You may have some turkey bones leftover after Thanksgiving. Don't throw them out. Instead boil them with your soup. The flavor will seep in, along with a little bit of meat.
And, if you have leftover turkey, use it to make turkey soup.
Sausage
No one ever said "no" to sausage in soup. When you add it, it feels like a missing ingredient just came home.
Ground Turkey
Ground turkey isn't just for chili. Add it to split pea soup for a hearty turkey vegetable version.
Grilled Chicken
Making grilled chicken on the stove without drying it out is easy. Especially when you follow a few tasty tricks.
After the soup has finished cooking, chop the chicken and add it to your soup recipe. Just heat it until the chicken is warm and serve it right away.
Best Toppings for Split Pea Soup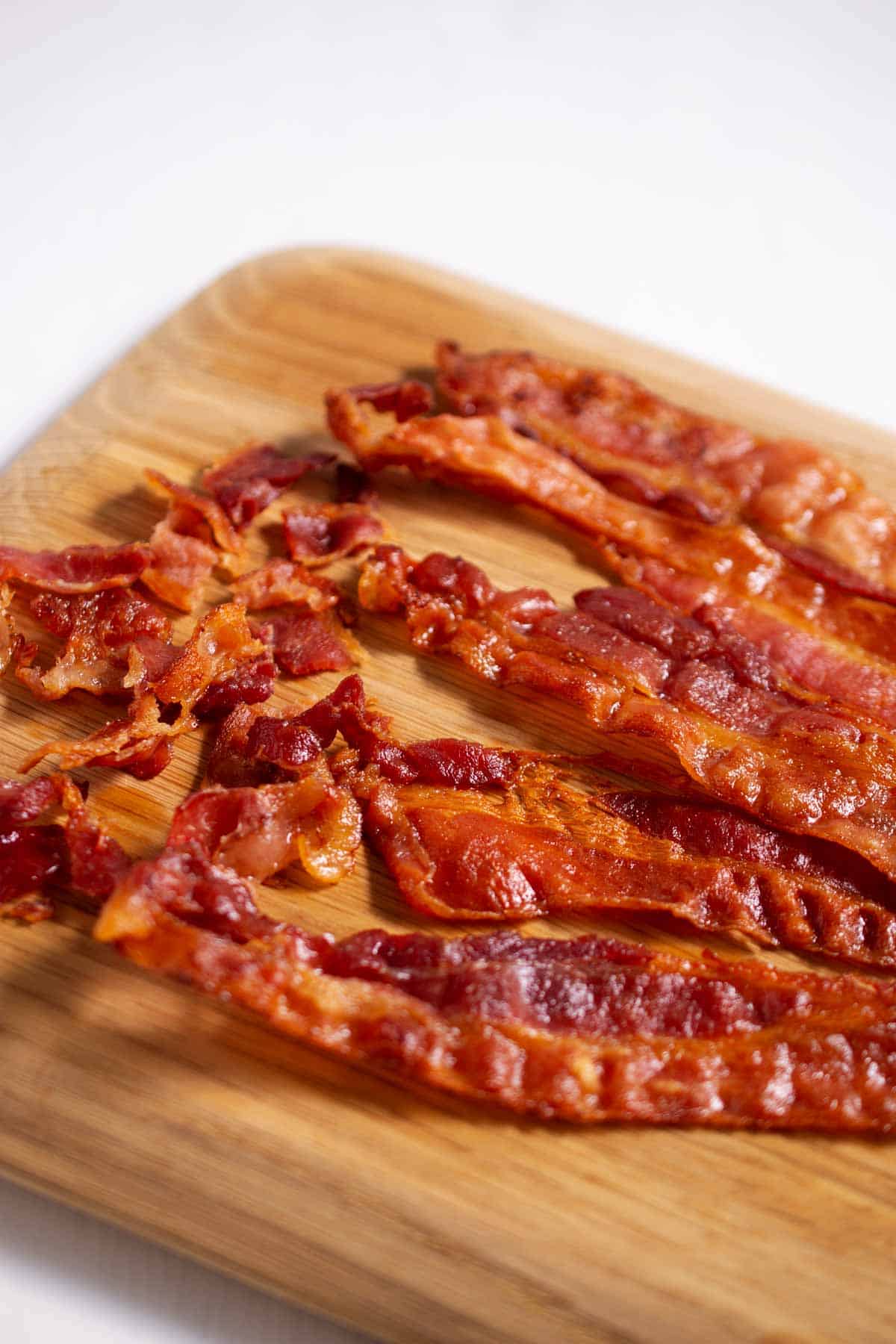 Bacon
Every soup tastes better with crispy bacon crumbled on top. Try it with split pea soup, and you won't be disappointed. Cook the bacon in the oven for an easy, hands-free method.
Cheese
Cheese and split peas are a fabulous pairing. Top your soup with shredded Parmesan or cheddar. Or crumble feta, Cotija, or goat cheese on top.
Sour Cream
Spoon a dollop of sour cream on top of your soup to give it a creamy vibe.
Fresh Parsley
Parsley is a popular soup garnish. But many herbs will taste good too. Try rosemary, oregano, or thyme leaves. Chopped chives are also delicious.
Roasted Chickpeas
These crunchy beans can be flavored with different spice combinations, making them a perfect topping for any soup. Buy here.
Croutons
Garlic croutons make a tasty garnish for split pea soup. Season the croutons with garlic powder, Parmesan cheese, or cracked pepper.
Drop a few yummy croutons in your soup to perk it up. Buy here.
Best Desserts to go with Split Pea Soup
Leftover Cake Bread Pudding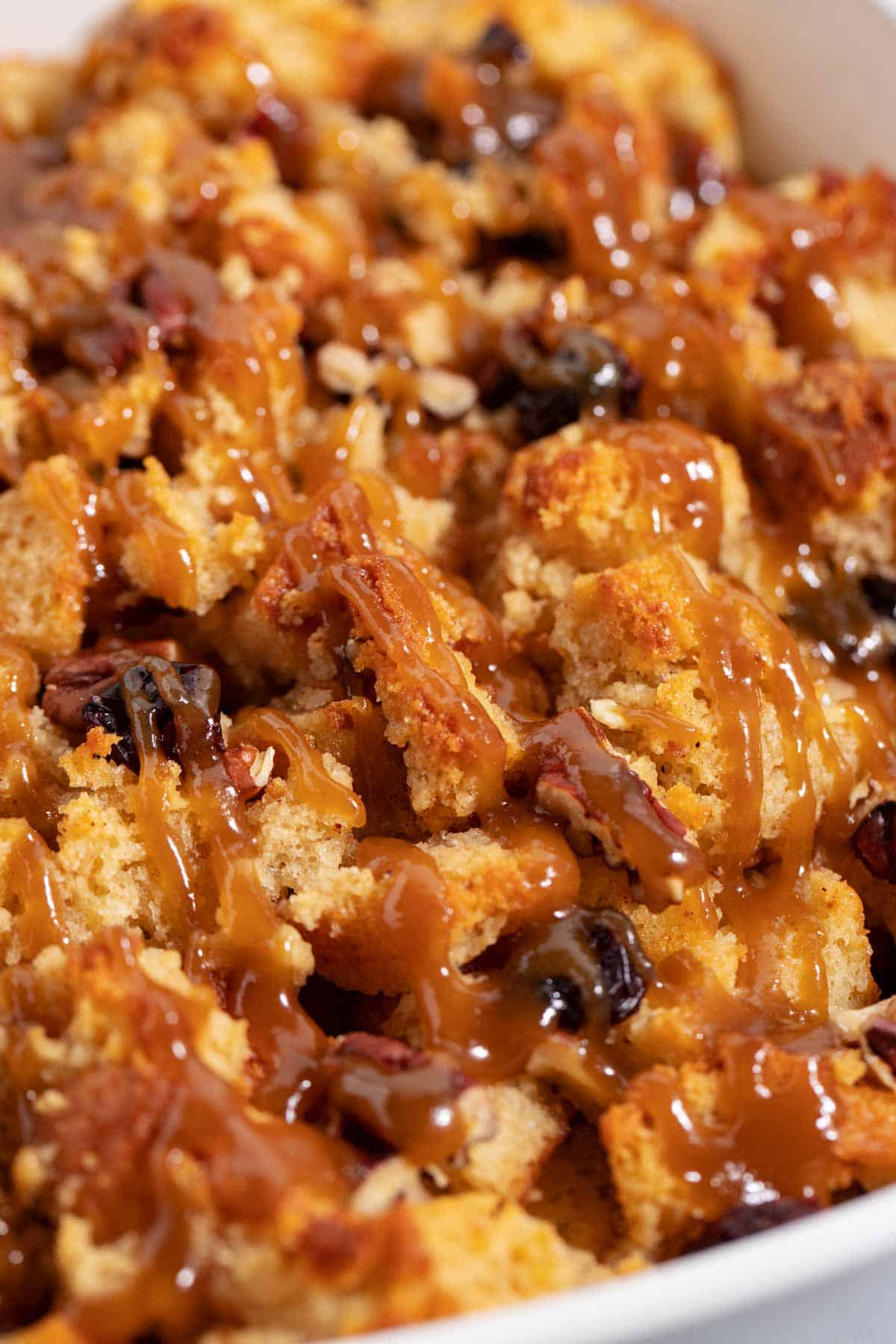 Warm, caramelly bread pudding is the perfect choice to pair with split pea soup in cold weather. You can use any cubed bread to make the pudding.
But if you have leftover cake, it is amazing to use in this cake bread pudding recipe.
Snickerdoodle Cookies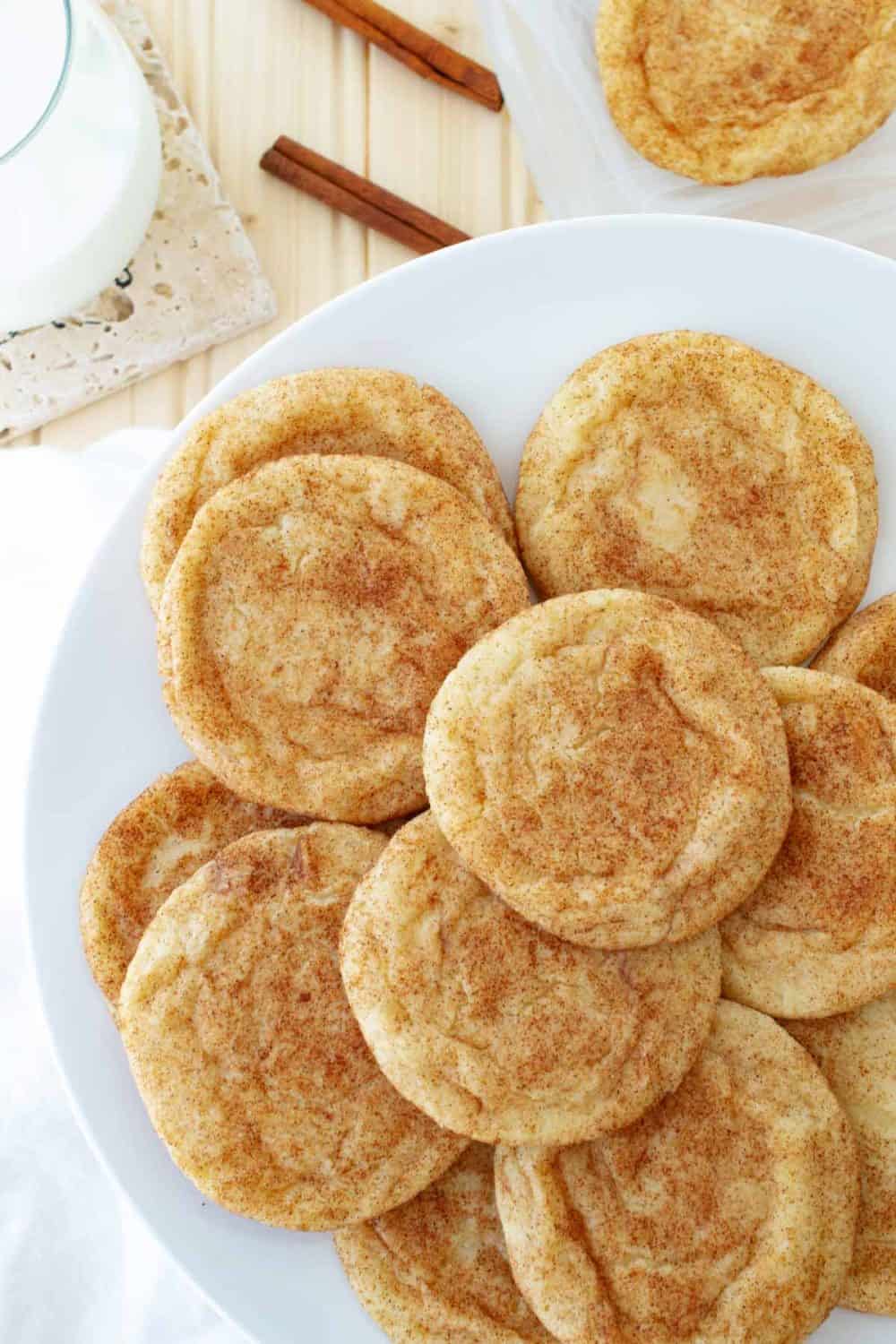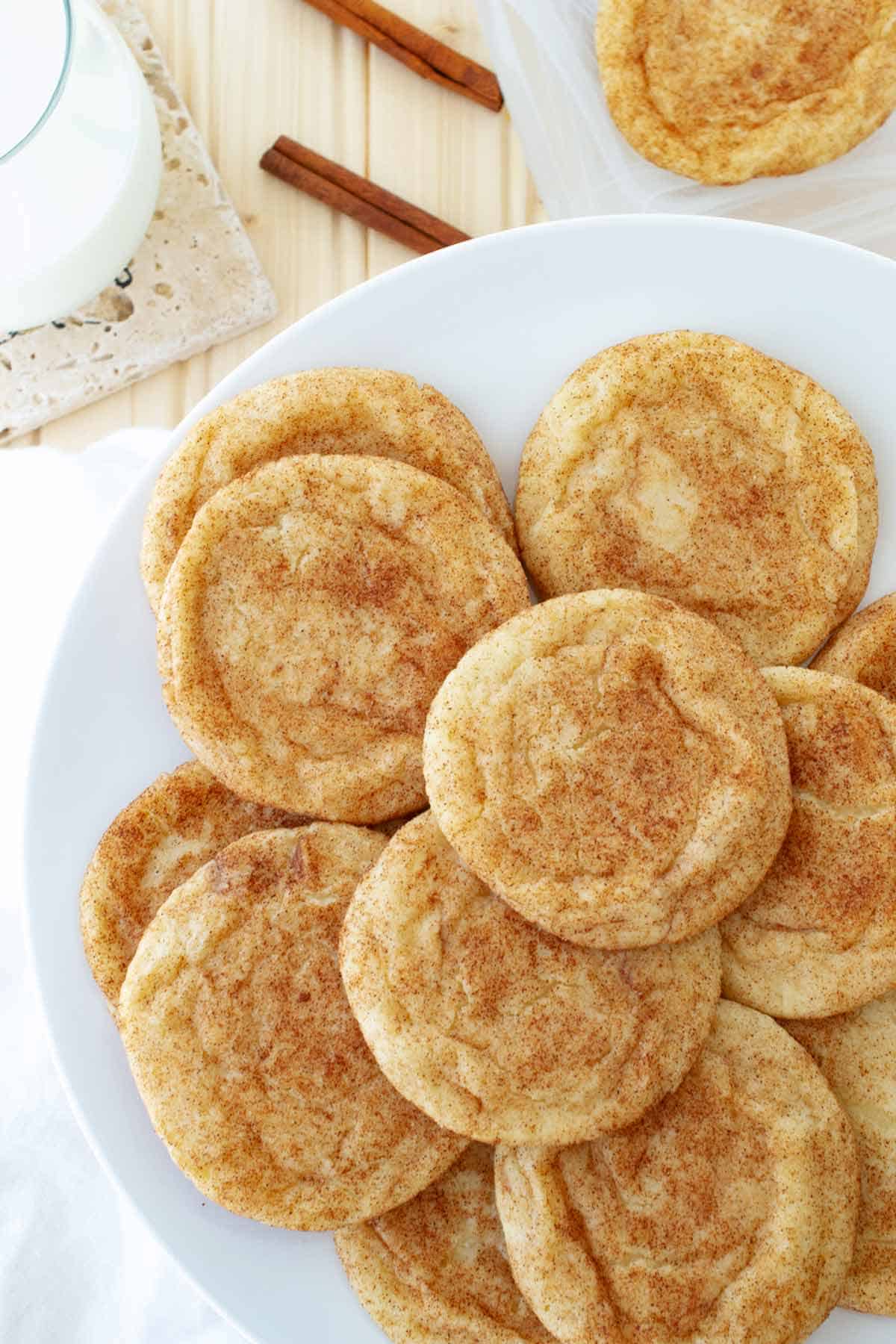 Nothing says welcome to cold weather like a bowl of soup and a snickerdoodle cookie.
Out of cream of tartar? No worries. You will love this baking powder snickerdoodle recipe. And for more seasonal cookies, try pumpkin snickerdoodles with pumpkin spice.
Hot Chocolate with Chocolate Chips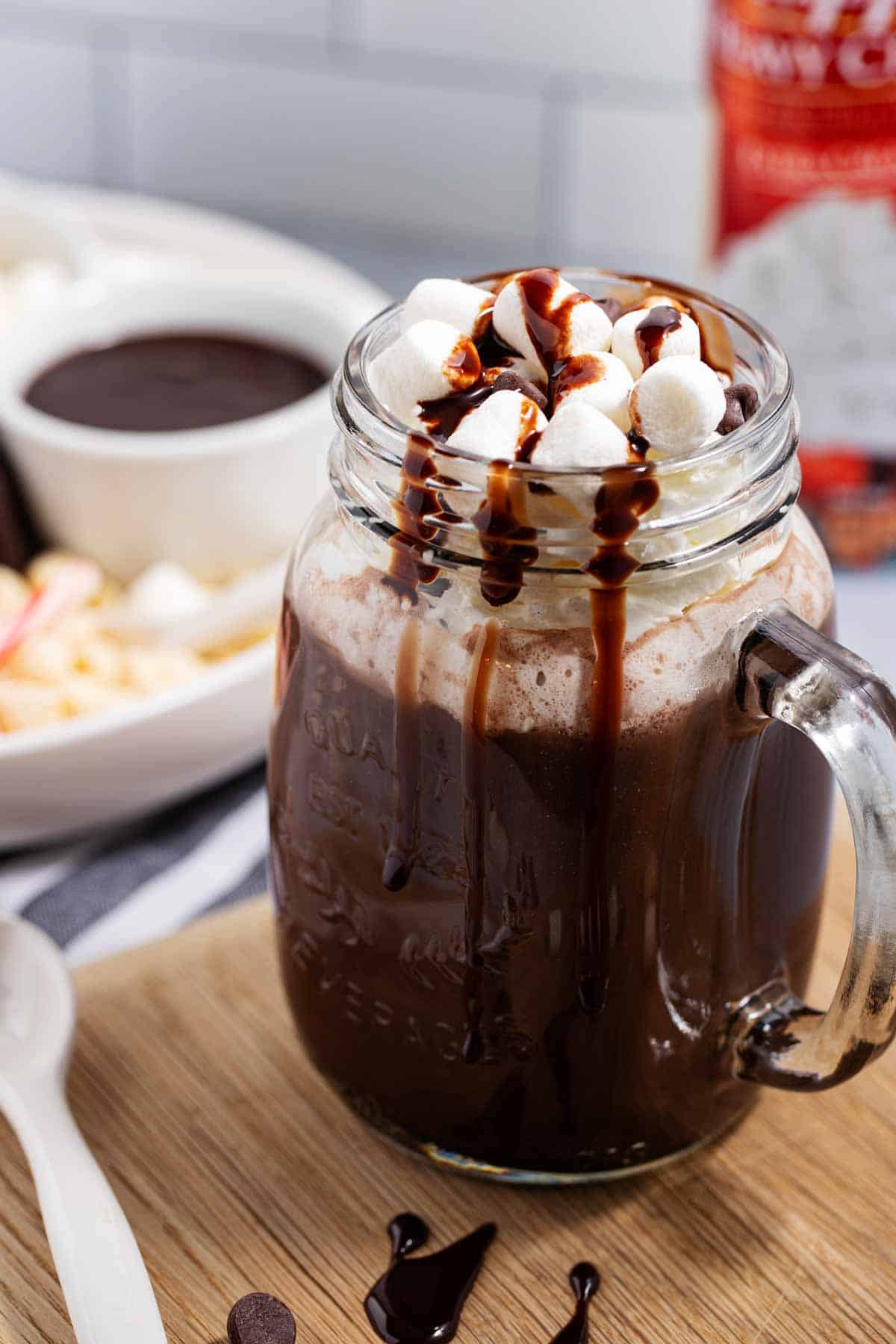 Hot chocolate is the perfect drink to warm up on a cold day. Split pea soup is delicious served with hot chocolate made with milk and chocolate chips.
Arizona Sunshine Lemon Pie
Meyer lemons are in season during cool weather. Why not blend up a delicious blender lemon pie? It will be the finale after a large pot of hot soup.
Use lemons with thin skin, or the pie may be too bitter.
Cinnamon Rolls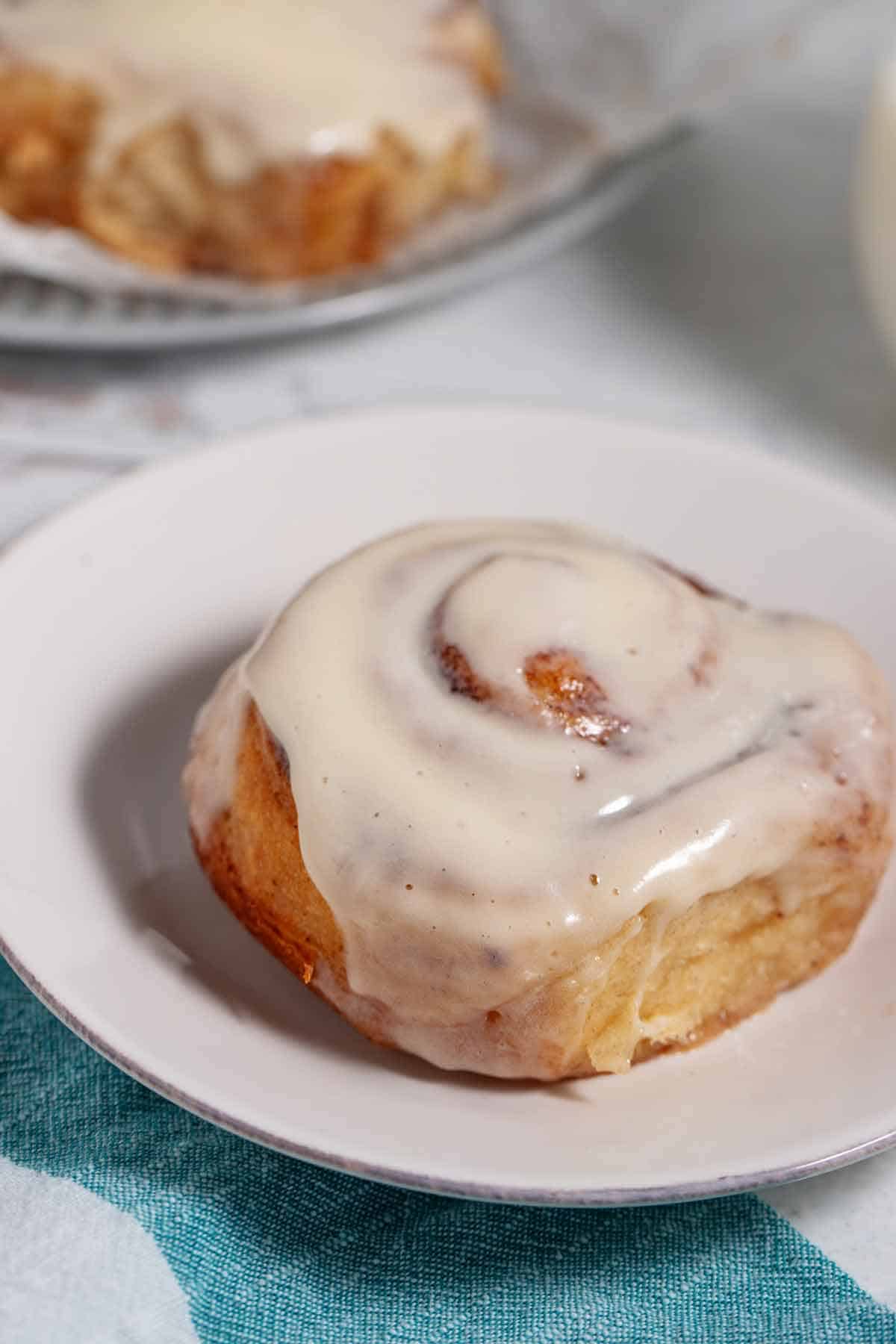 Warm, gooey cinnamon rolls are just the dessert bread to match up with split pea soup. Don't worry about starting from scratch if you don't want to.
Follow a few easy steps, and your canned cinnamon rolls will taste homemade. You gotta try these amazing rolls.
Chocolate Chip Bundt Cake
Make a chocolate chip Bundt cake when you need a warm, no-fuss cake. Start with a yellow cake mix and doctor it up before throwing it in the oven. A simple glaze icing is all you need to give the cake the final touch.
Now eat your soup, so you can enjoy a slice.
Cherry Fluff Salad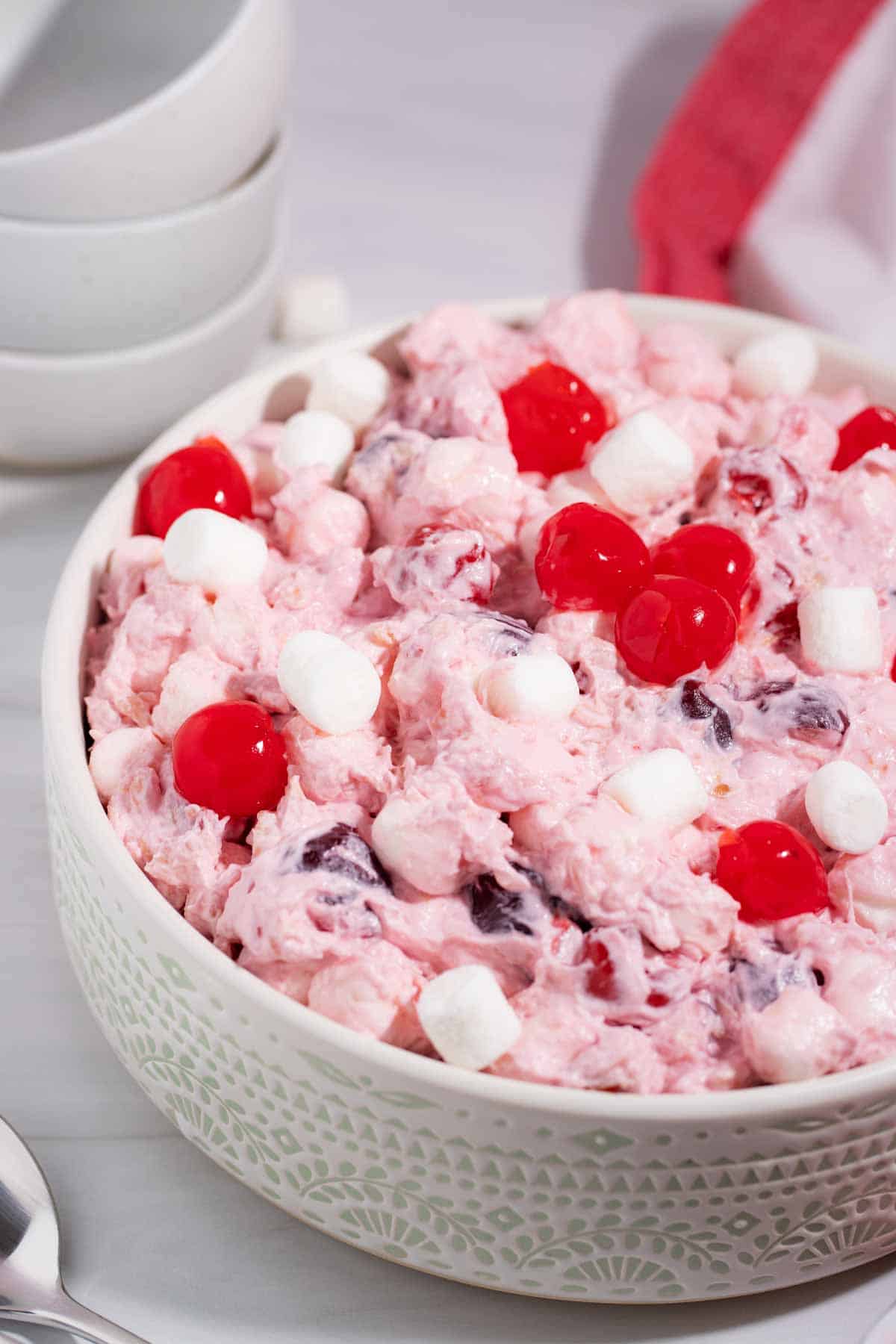 Maybe you never thought about pairing cherry fluff with split peas. But today is your day to change that. Light, airy cherry fluff is a dessert salad that is surprisingly good with split pea soup. Give it a try.
Looking for More Side Dish Ideas
Did you like this post? Then let's be social. FOLLOW ME on INSTAGRAM and PINTEREST to keep up with the latest tutorials, favorite recipes, and interesting happenings.