Craving bread with a bowl of soup? You will love this list of the best bread for butternut squash soup. Bread bowls, rolls, breadsticks, and more.
This post has affiliate links. Thank you for your support.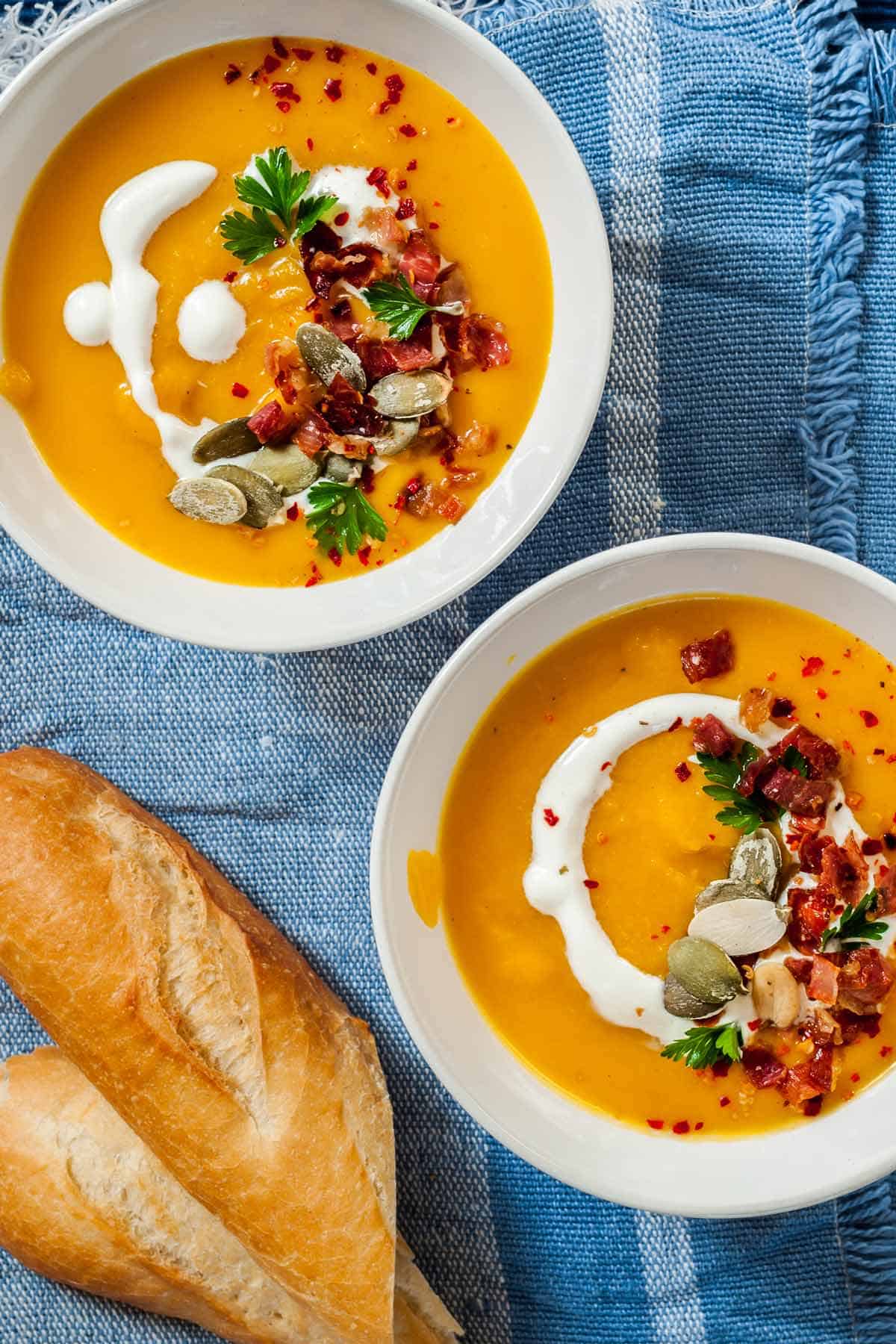 When creamy butternut squash soup is on the menu, you need a side of bread. Bread is the most popular soup side dish, with good reason.
What bread goes with butternut squash soup? The best breads for butternut squash soup are bread bowls to hold the soup, breadsticks to dip into soup, crusty bread to mop up the soup, or croutons to top soup.
Countless bread recipes pair well with the soup. Read this list to get your creative juices flowing.
You may also be interested in the best side dishes for butternut squash soup. The list includes breads, sandwiches, salads, finger foods, and toppings.

Bread Bowl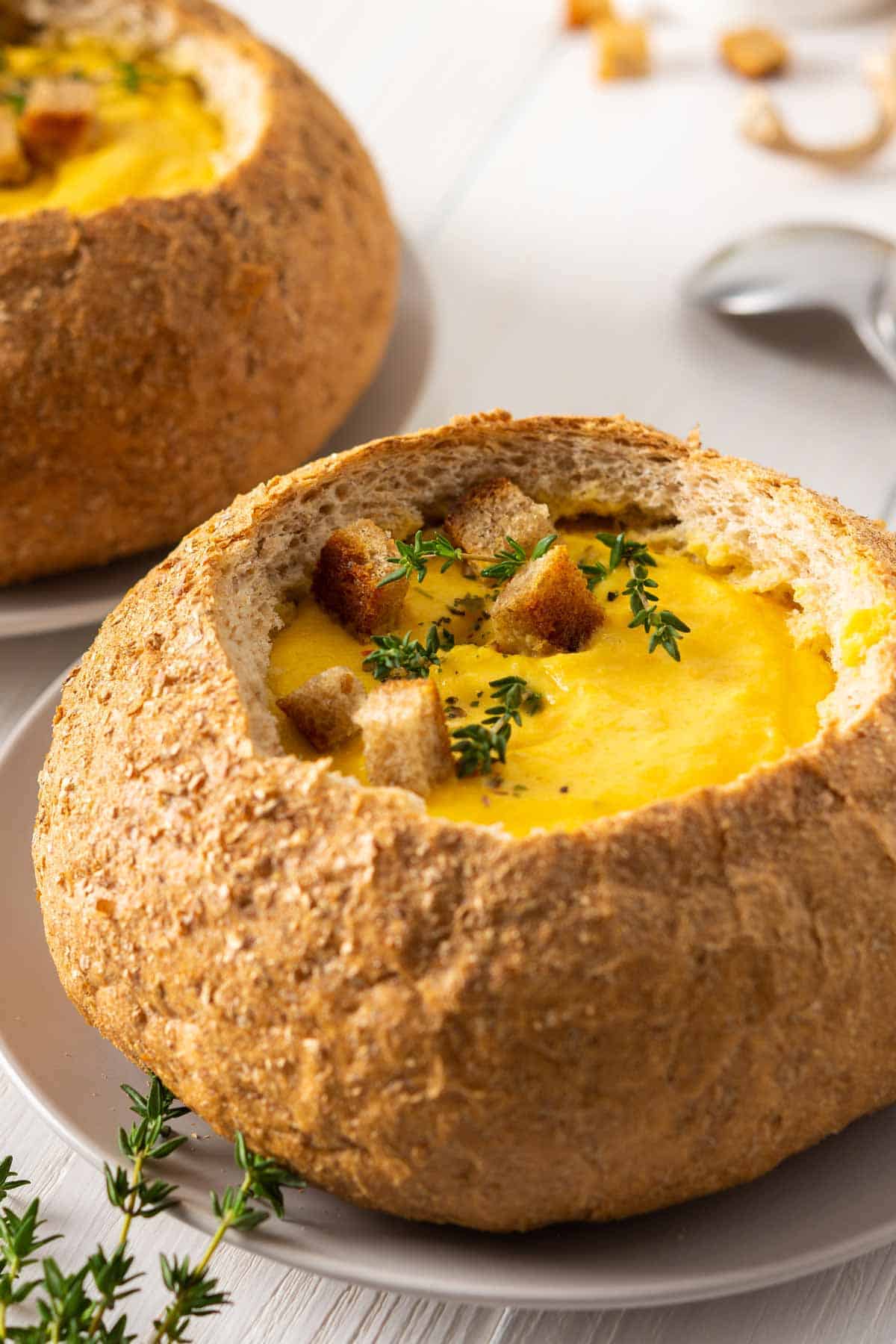 Bread bowls are perfect for soup. They are the bowl that doesn't need washing up and a side dish all in one.
You can usually buy bread bowls in your grocery store bakery during cooler months. However, order them ahead to be sure of their availability.
Or use a bread bowl substitute. Many round breads can be used as a bread bowl. Even certain dinner rolls, like ciabatta rolls, can be used. Cut the top off and hollow the bread out.
Wondering what to do with the extra bread? Use it to thicken soup.
Check out this post on the best bread for any soup. You will like the list.
Breadsticks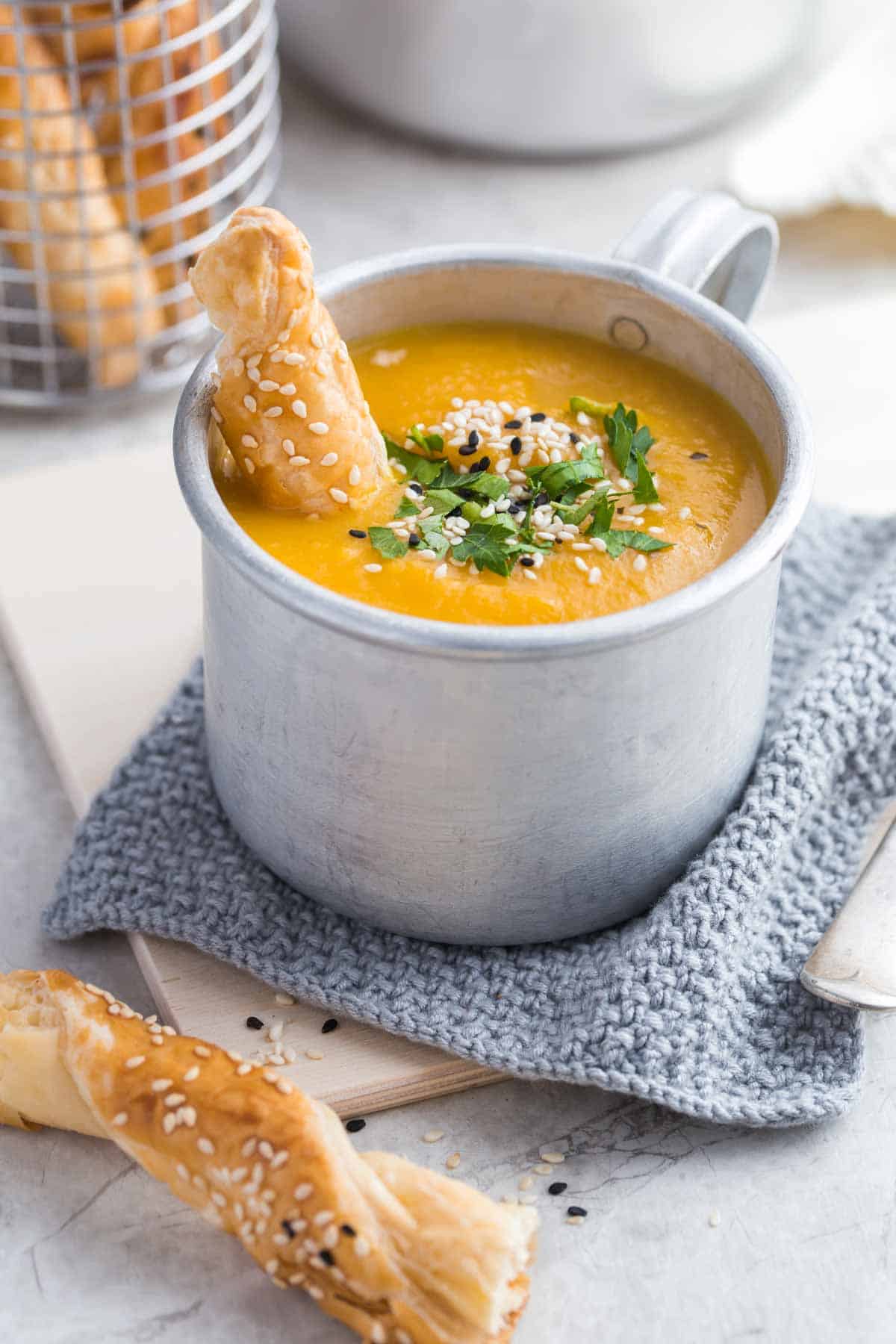 Nothing beats breadsticks for dunking into soup. They are perfectly shaped to go from soup to mouth.
Choose either soft or crunchy breadsticks for your bowl of butternut squash soup. Get recipe.
Cheese Straws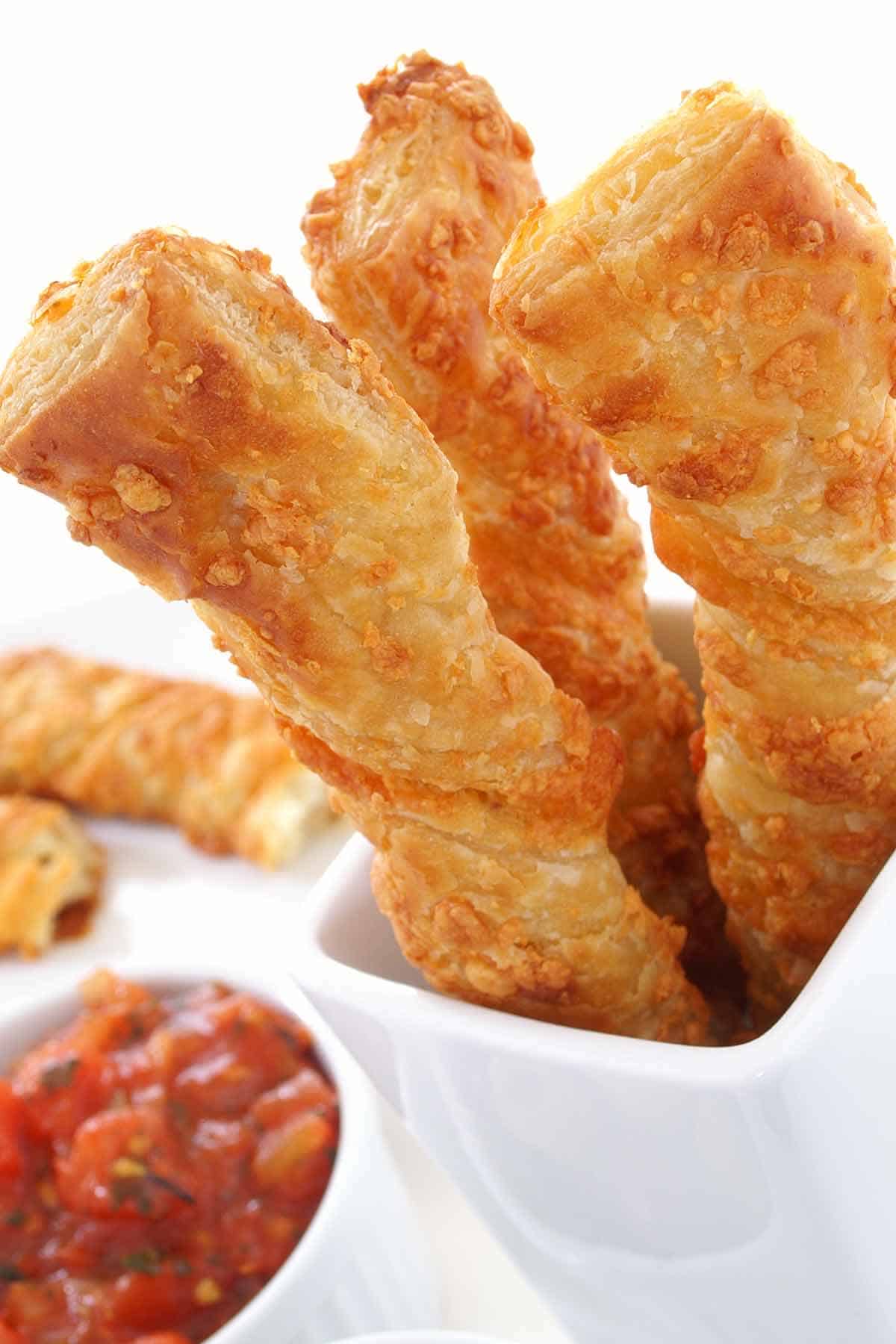 This is cheesy bread, if ever there was one. Sharp cheddar cheese baked with flour and butter. Nothing goes better with soup. Get recipe.
Homemade Pretzels
Soft homemade pretzels are delicious dipped in butternut squash soup. The pretzels will be toasty brown if you drop them in boiling water with food-grade lye before baking them.
You can substitute a soda water dip instead of lye, but they won't bake as brown. Get recipe.
Ciabatta Bread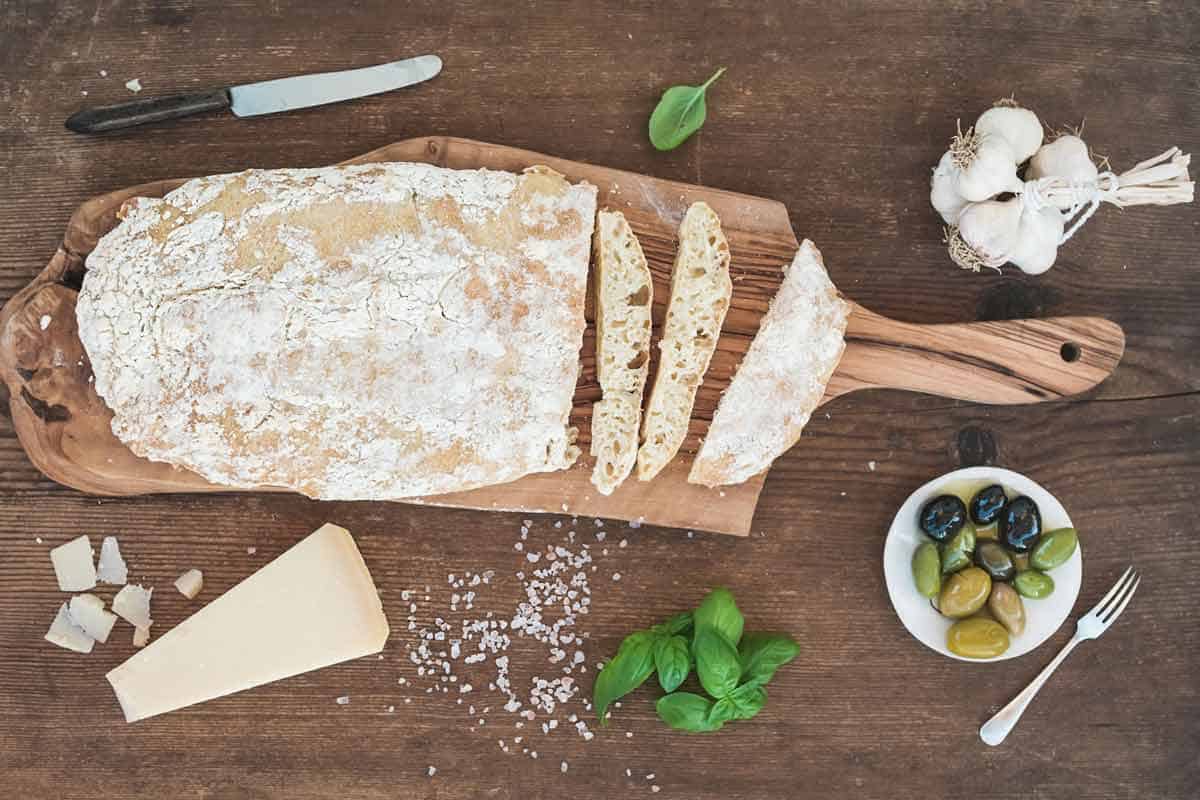 Ciabatta's crisp, chewy crust and soft, airy interior is perfect as soup's partner. You will be glad it is at the dinner table, whether it's a roll or a slice of ciabatta. Get recipe.
Garlic Knots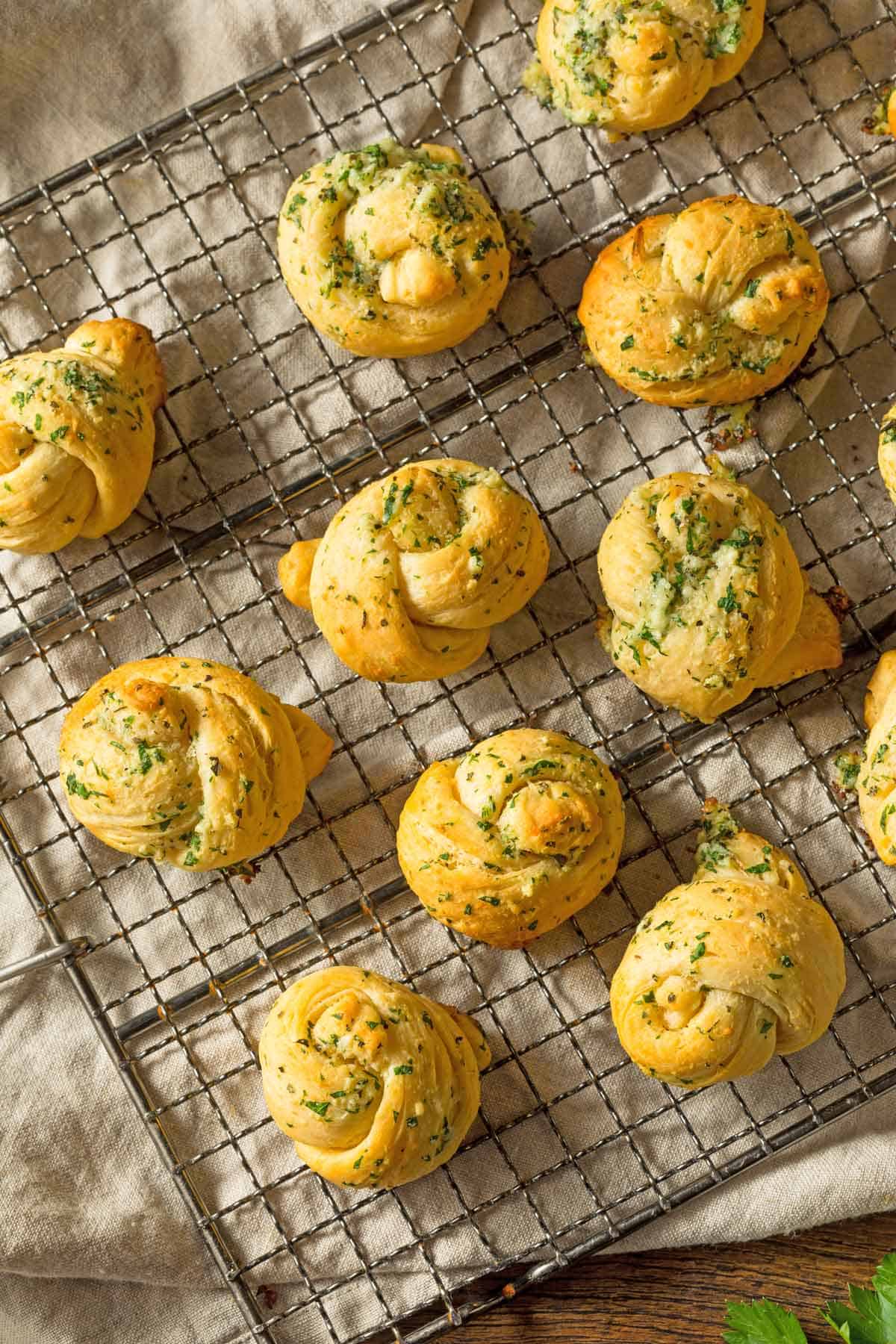 If you thought garlic knots were for Italian meals only, think again. The garlicky flavor meshes nicely with the taste of butternut squash soup.
Go ahead and dip it into the soup. You will be glad you did. Get recipe.
Crusty Bread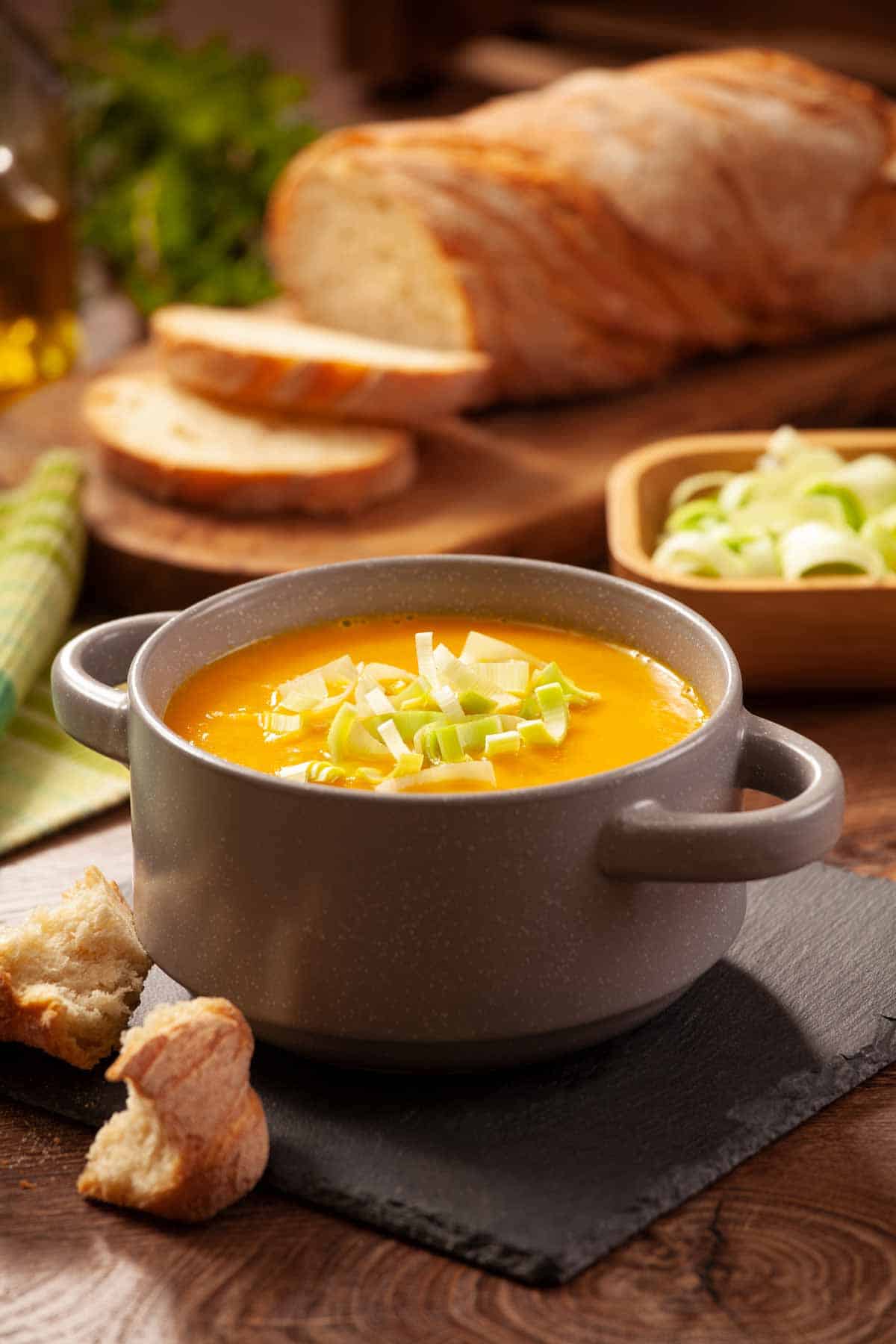 Firm and crusty on the outside, soft and airy on the inside. Crusty bread is always first choice for dipping in soup. Get recipe.
Dinner Rolls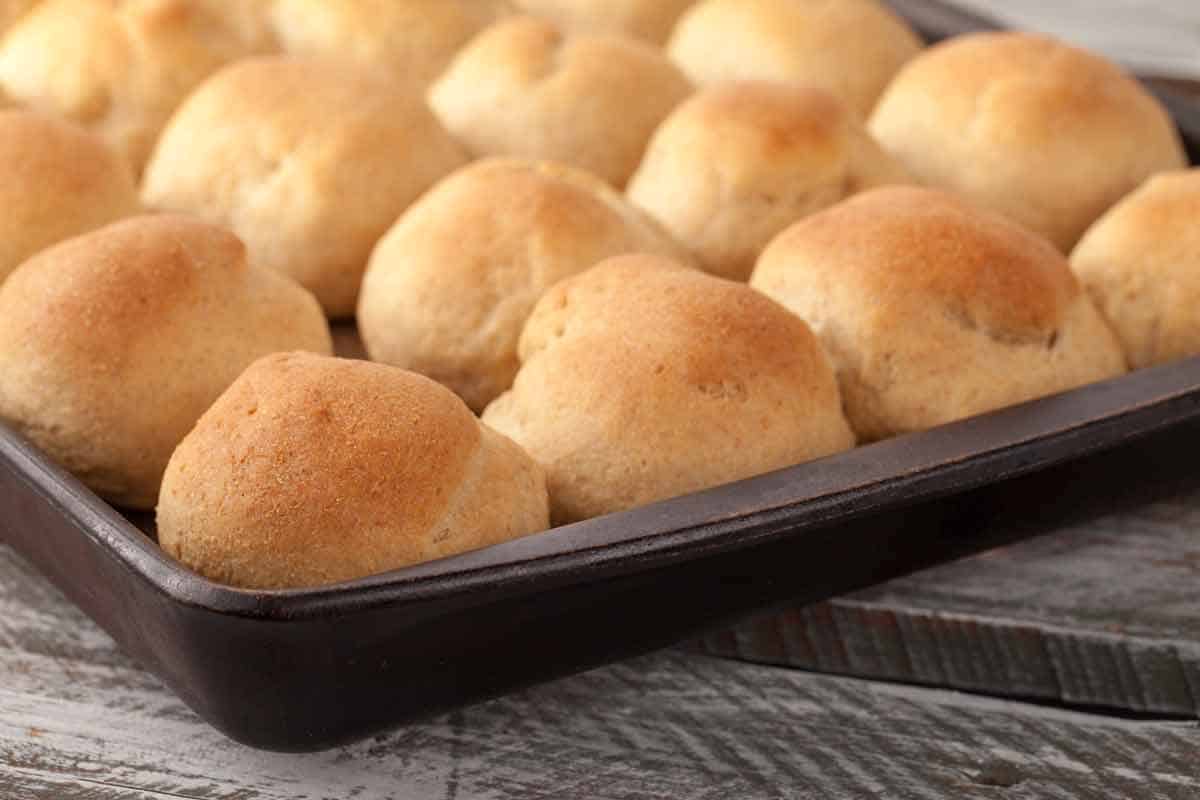 Soft, pillowy dinner rolls are always a welcome side dish to soup. Slather on a pat of butter and eat it on the side.
Or use it to wipe the soup remains from the side of your bowl. Get recipe.
Naan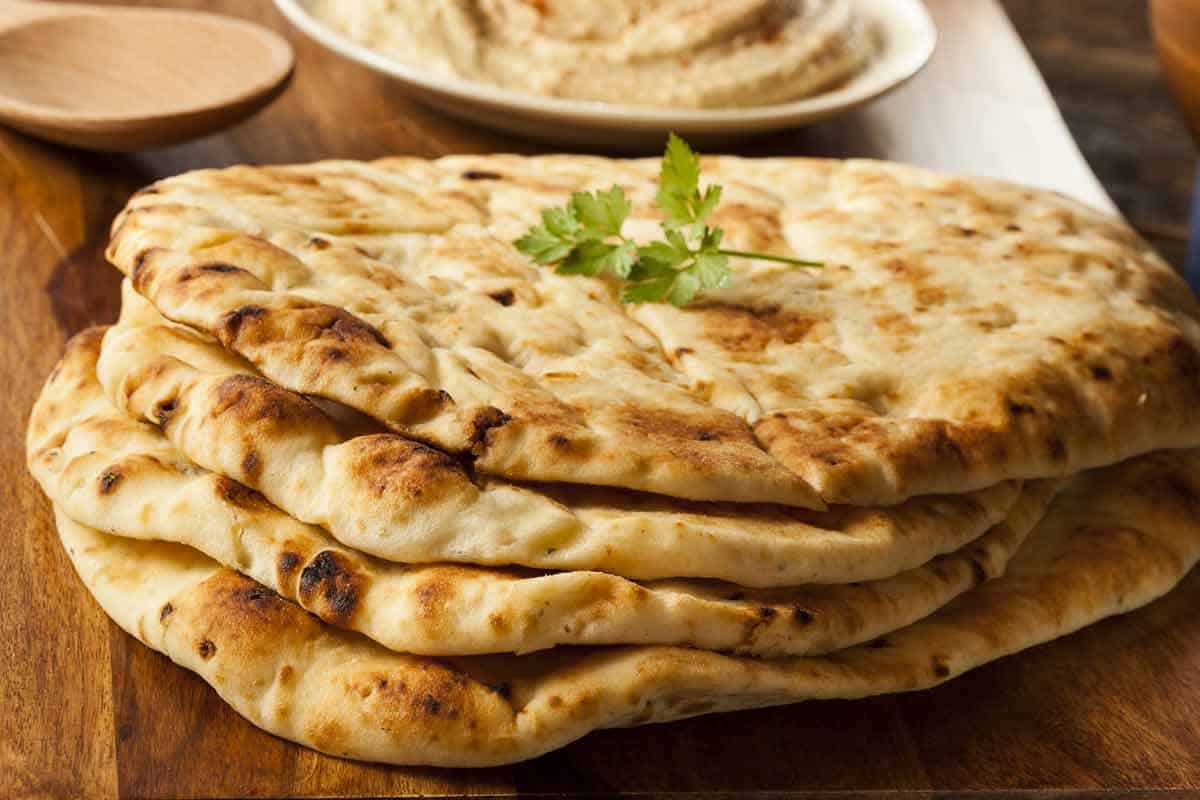 Naan is a simple flatbread. Use it as a sandwich wrap, eat it alone, or mop up soup with it. Get recipe.
Sourdough Bread
Sourdough bread is made from a fermented starter culture. It is soft and slightly tangy. And a fantastic bread to pair with butternut squash soup. Get recipe.
Potato Bread
Potato bread or rolls are soft and fluffy. Replace some of the wheat flour with either potato flour or mashed potatoes in this bread. Get recipe.
Focaccia Bread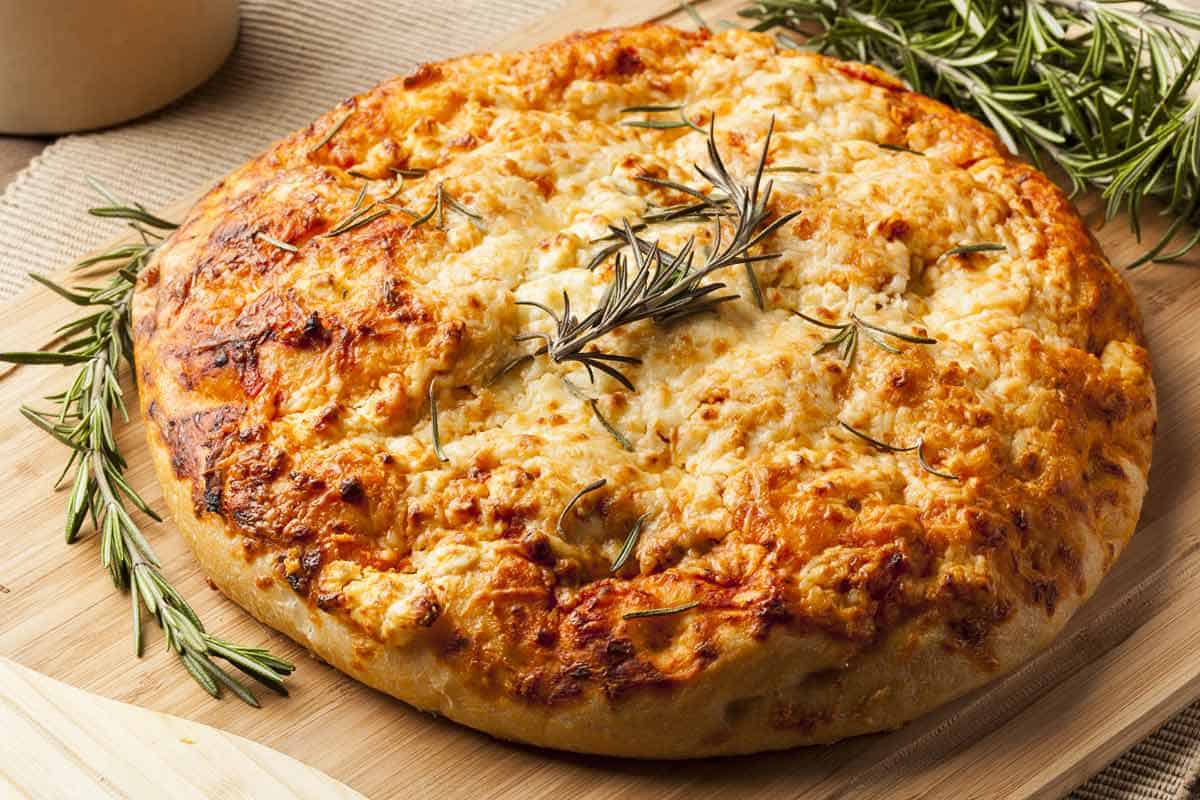 Focaccia bread is a yeast flatbread that is often flavored. It can be brushed with olive oil and rosemary for a simple bread. Or find it with toppings usually found on pizza.
Trader Joe's sells focaccia bread with tomatoes and green olives as toppings. Try their version.
Pretzel Roll
Pretzel rolls are dipped in a lye solution before being baked. This technique gives them a distinct taste and unique browning effect. Get recipe.
Soda Bread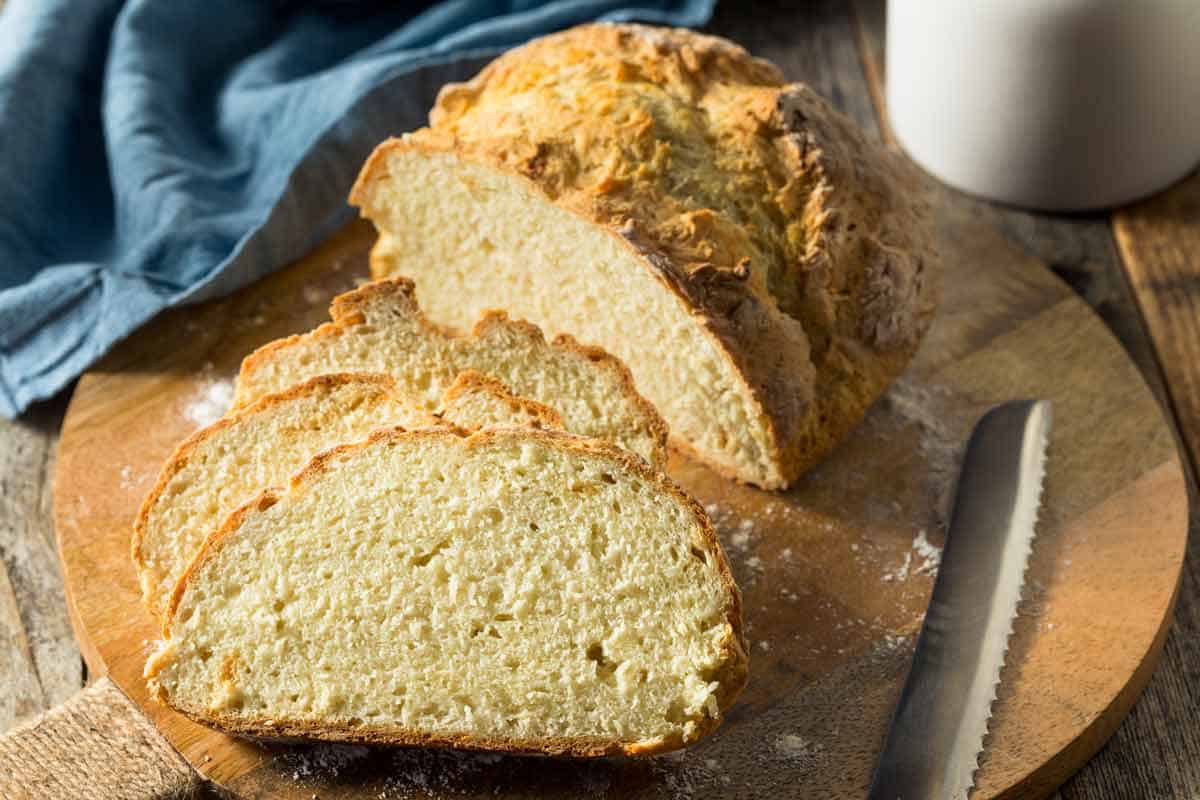 Soda bread is one of the quickest loaves of bread to bake. That is because it does not use yeast to rise. Instead, baking soda gives it its rise and quick prep time.
Slice soda bread and serve with butter and jam. Get recipe.
Cornbread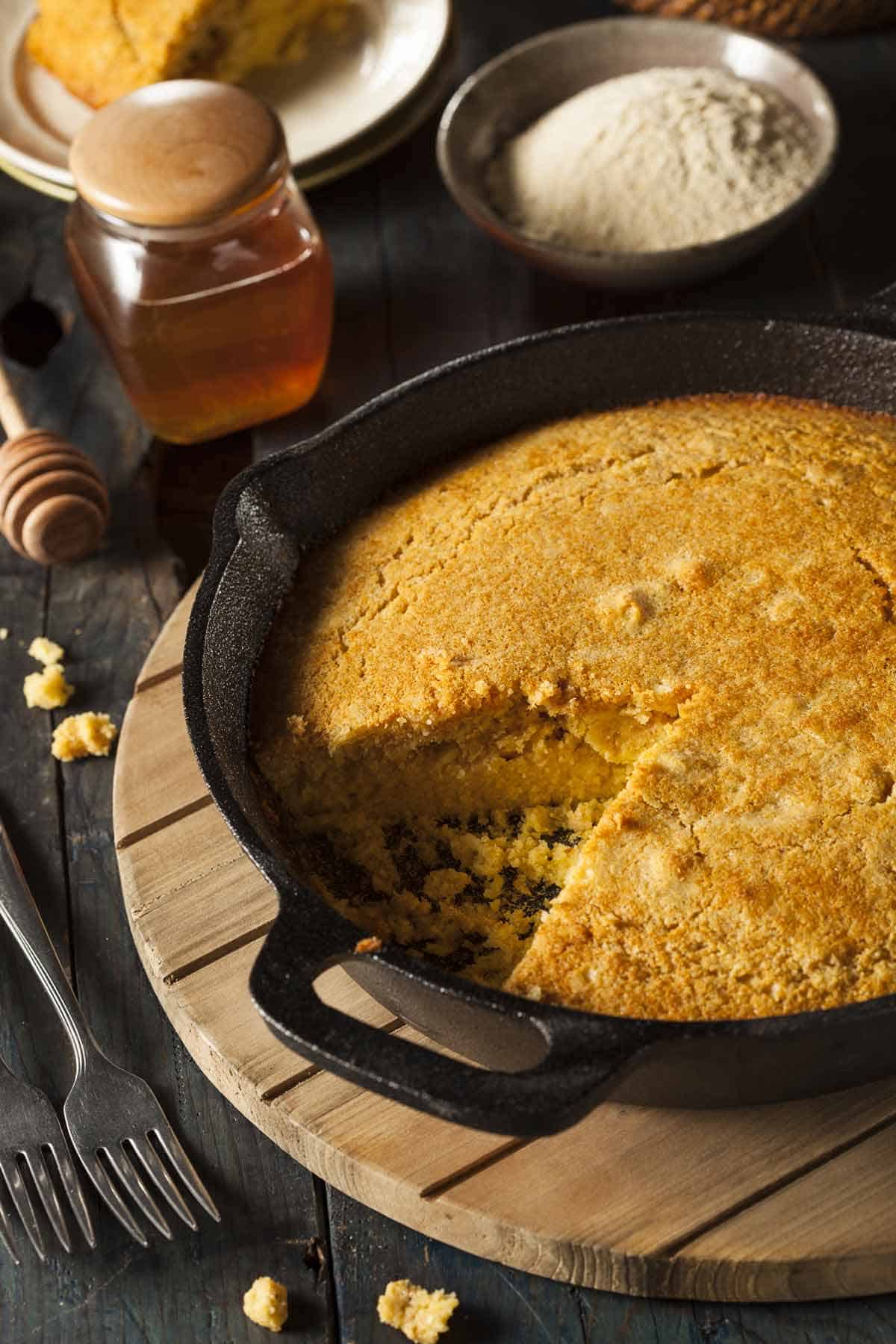 Cornbread or corn muffins are one of soup's favorite sides. It is hearty and filling paired with soup. And it is expected for any autumn harvest soup. Get recipe.
Scones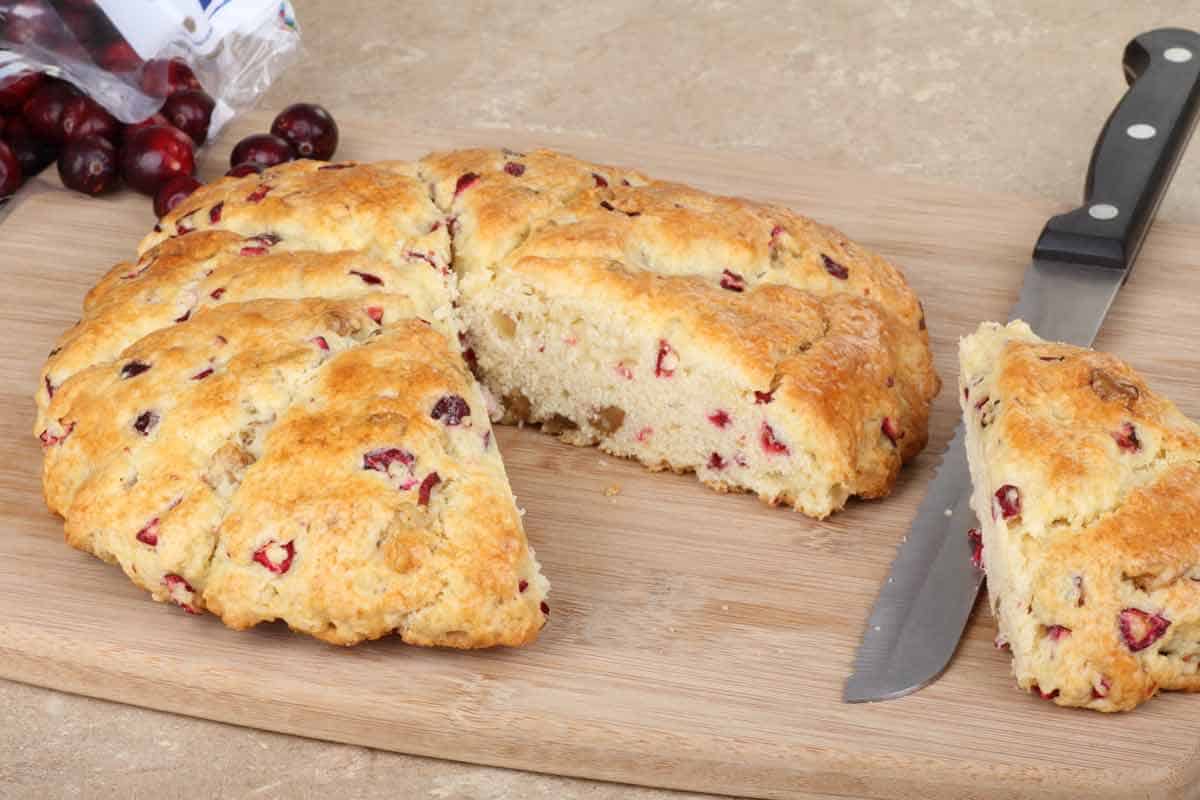 Scones are baked with baking powder. They can be sweetened or served with jam and whipped cream. Their sweet flavor matches the hint of sweetness in butternut squash soup. Get recipe.
Muffins
A variety of muffin flavors would support the taste of an autumn soup. Serve the muffins warm with a pat of butter.
Texas Toast
Everything is bigger in Texas, including the thick slices of toast. You can slice any homemade bread into thick wedges.
However, store-bought bread does not often come in thick slices. Instead, find Texas toast in the frozen bread section of your grocery store.
Korean Cream Cheese Garlic Bread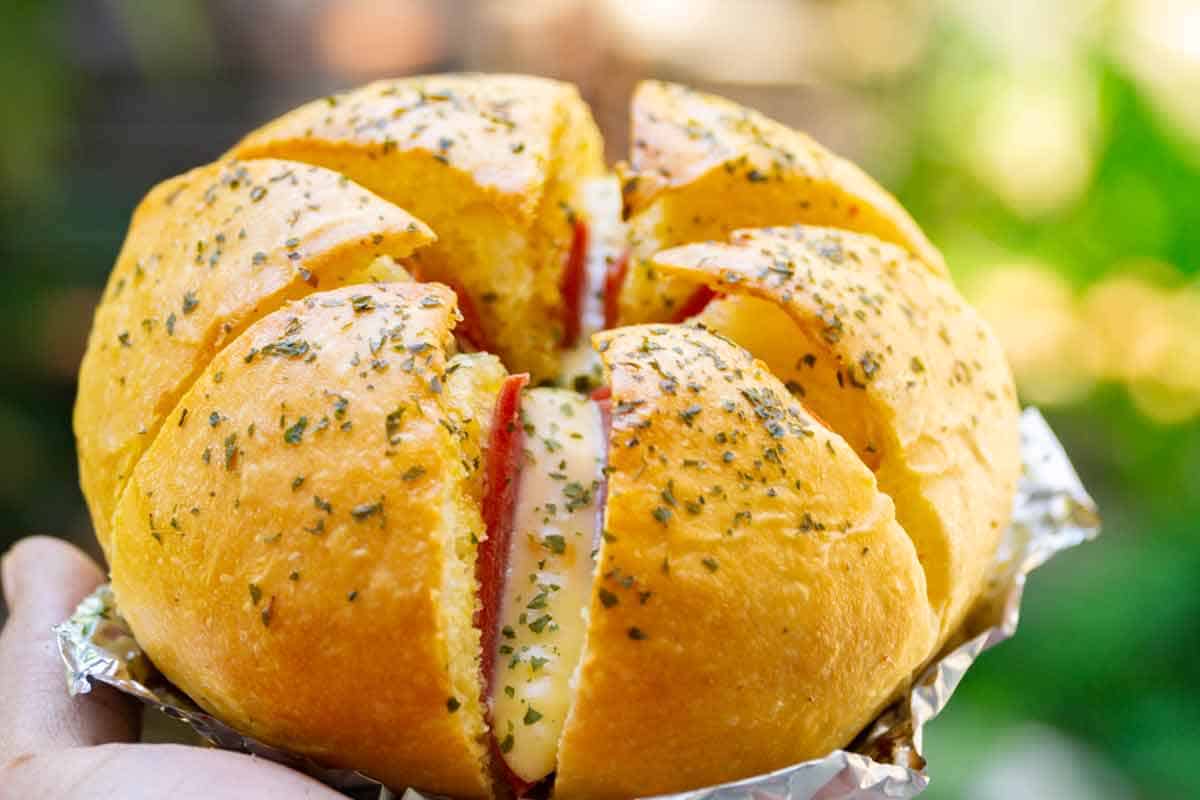 This Korean street food is rapidly gaining popularity in the United States. It is almost a pull-apart bread with sweetened cream cheese in the center.
If you haven't tried it with butternut squash soup, give it a try tonight. Get recipe.
Pull-Apart Bread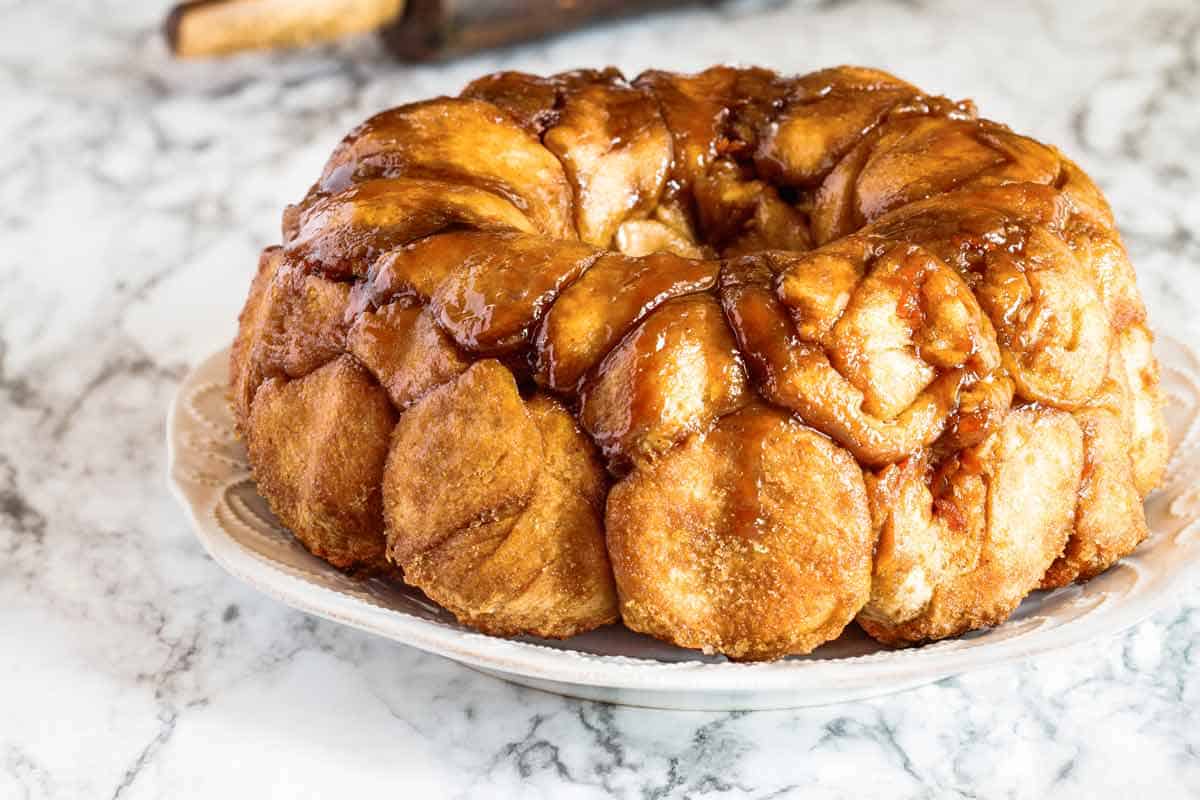 Sweet or savory, pull-apart bread was meant to be eaten with family. After all, everyone is pulling off chunks of the shared bread platter.
Pull-apart bread is a popular dish to serve with soup. Get recipe.
Biscuits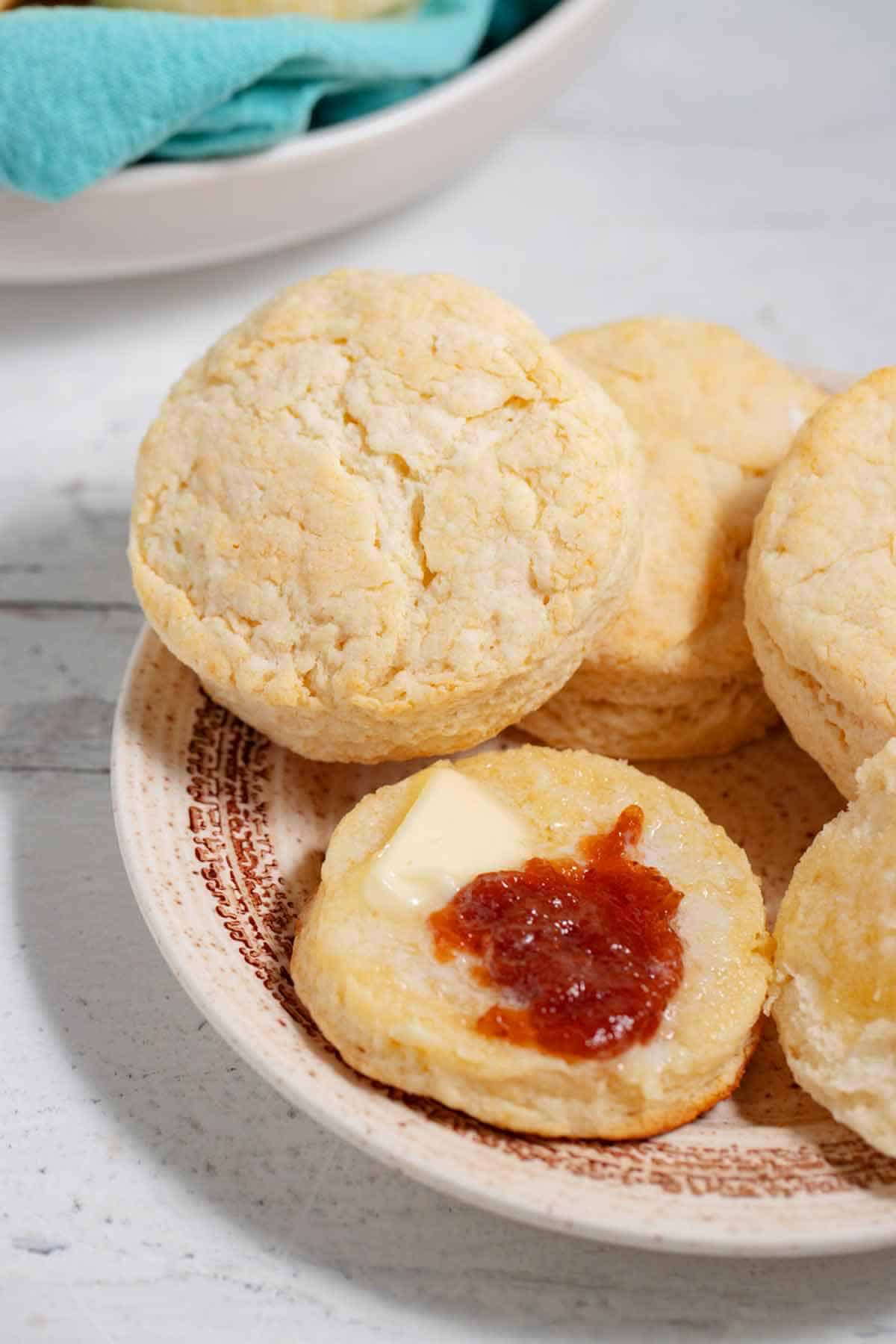 Biscuits are one of the most common sides for soups and stews. Slather on the butter and enjoy.
You will love this easy recipe for buttermilk biscuits made from pancake mix. You may never go back to classic biscuits again.
English Muffins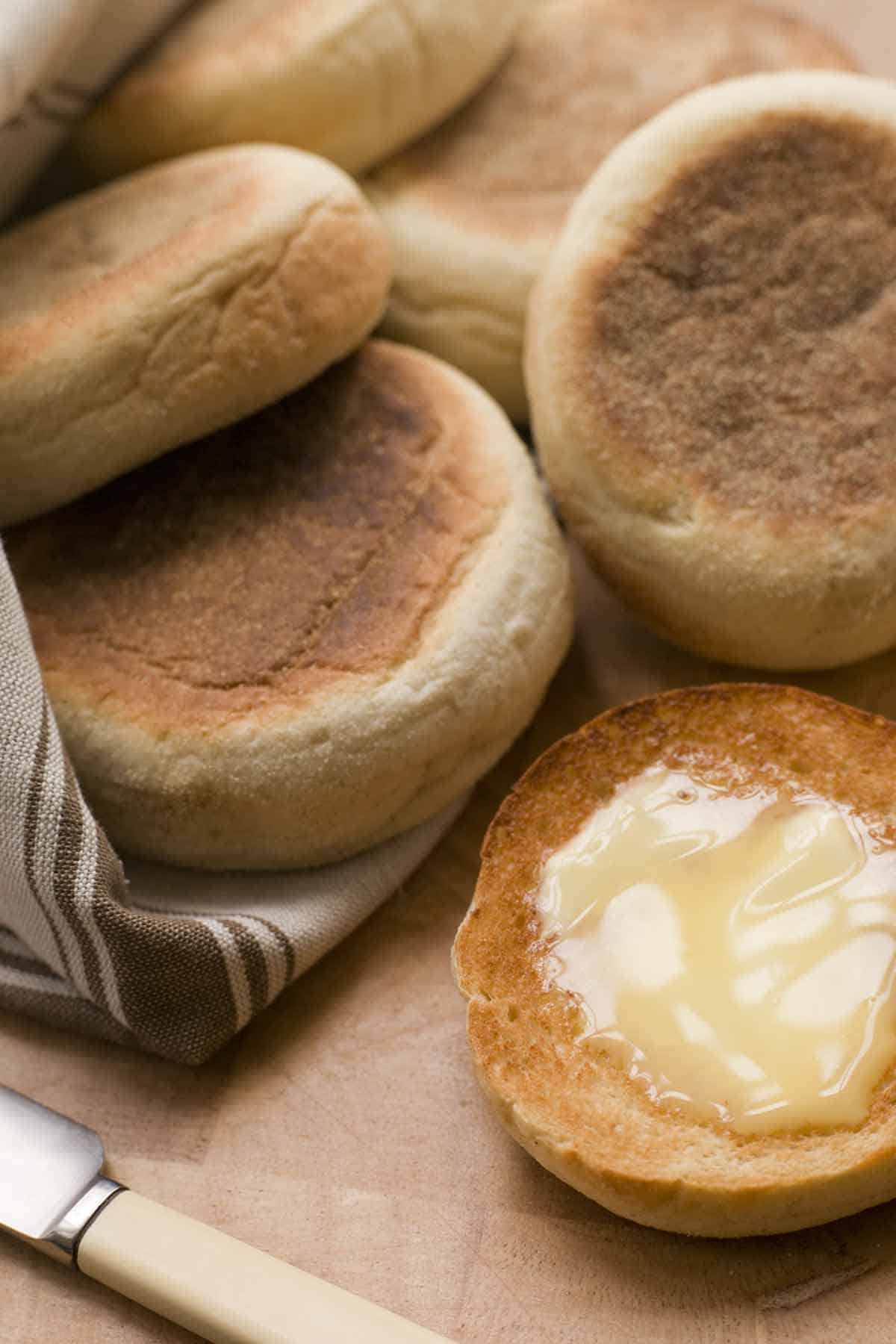 Nothing says "soup's on," like a toasted English muffin. Chewy and crunchy when toasted, slather them with butter and chow down.
Grab a package down the bread aisle at your grocery store. If you are lucky, you can find seasonal flavors like pumpkin spice.
Bagel and Cream Cheese
Nothing wrong with a bagel and cream cheese next to a bowl of soup. Bagels aren't just for breakfast.
Choose a plain, savory, or sweet bagel. Then pair it with plain or flavored cream cheese. So many variations to play around with.
If you want to go lighter, you will like this post on healthy alternatives to cream cheese.
Brioche Bread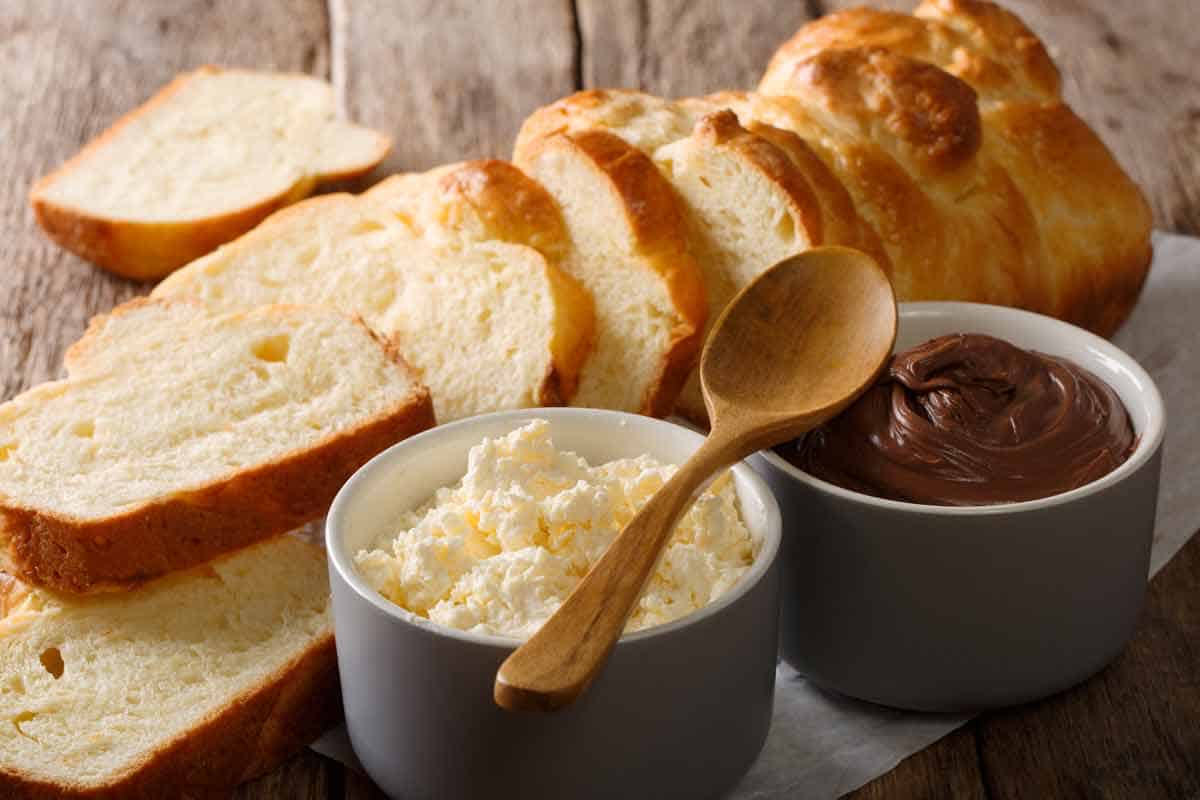 Soft and sweet, you will never go wrong with brioche bread. The eggs and butter give it a rich, tender crumb. Get recipe.
Croutons
Croutons are cubed, seasoned, and toasted bread. Every soup tastes better with croutons on top.
When you make homemade croutons, you can even cut the cubes larger, so they are more of a side dish. Get recipe.
Crackers
Crackers are not quite bread, but they do fall into the bread category. They are an excellent topping for soup. Don't just settle for saltines, either.
Butter crackers or oyster crackers are delicious crumbled on soup. Here are a few cracker varieties to try with butternut squash soup.
Homemade Breadcrumbs
If you need a nice garnish with a little flavor, breadcrumbs are your answer. You can make homemade breadcrumbs with practically any bread.
It is a fantastic way to use up leftover bread that is getting a little stale. Stale bread might not be great as a side for your soup, but the breadcrumbs are perfect for it.
Check out how to make breadcrumbs without a food processor. You will love all the suggestions if you don't have that a food processor.
Cinnamon Rolls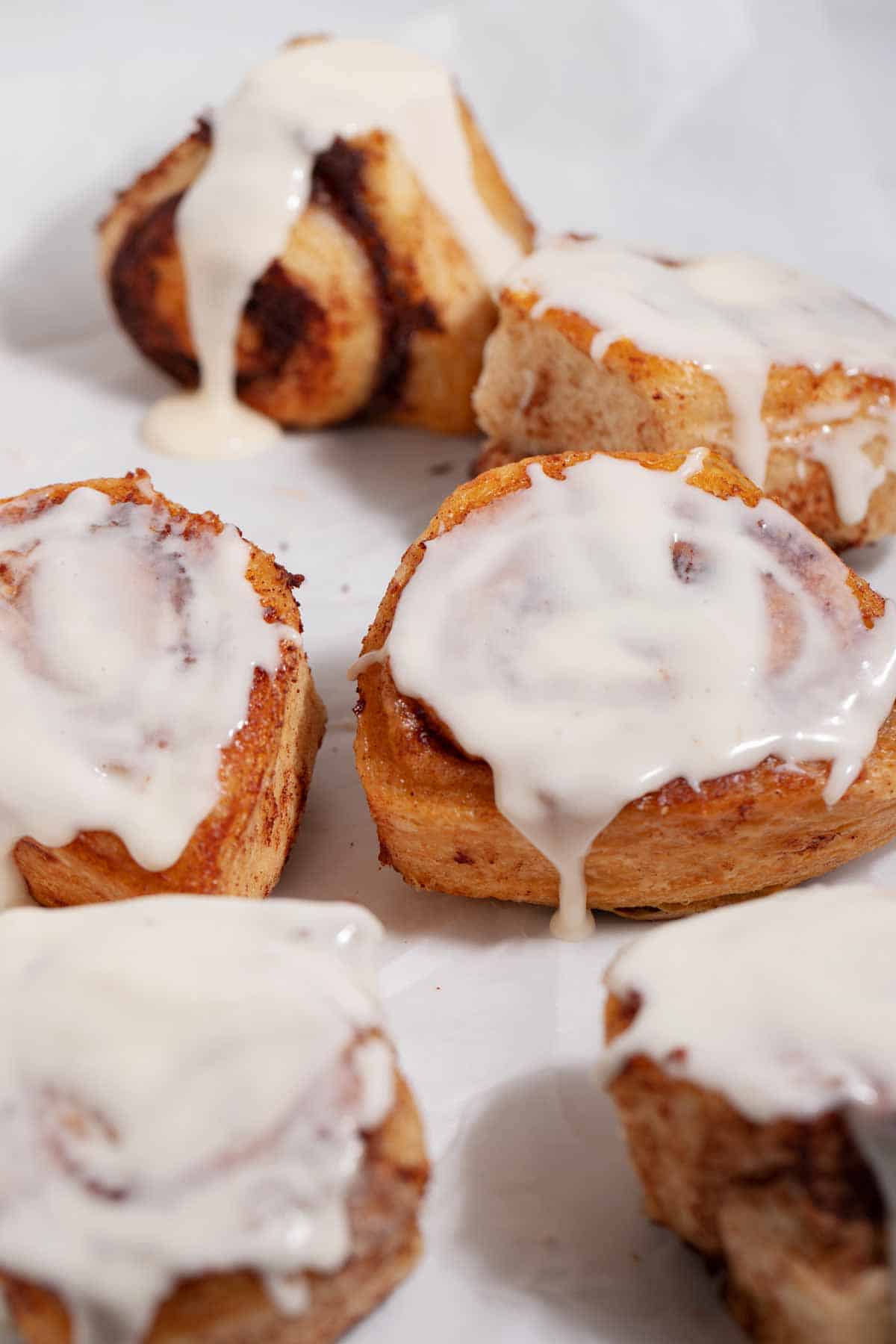 Cinnamon rolls aren't just for breakfast anymore. They are a flavorful dessert bread to serve with butternut squash soup.
The good news is that you don't have to start from scratch. Learn how to make canned cinnamon rolls taste homemade. Just follow a few simple tricks for soft, gooey rolls.
Quick Breads
Many quick breads would taste amazing with butternut squash soup. Think of fall flavors, and you will have a list of quick breads that taste good with the flavor of butternut squash.
Kolaches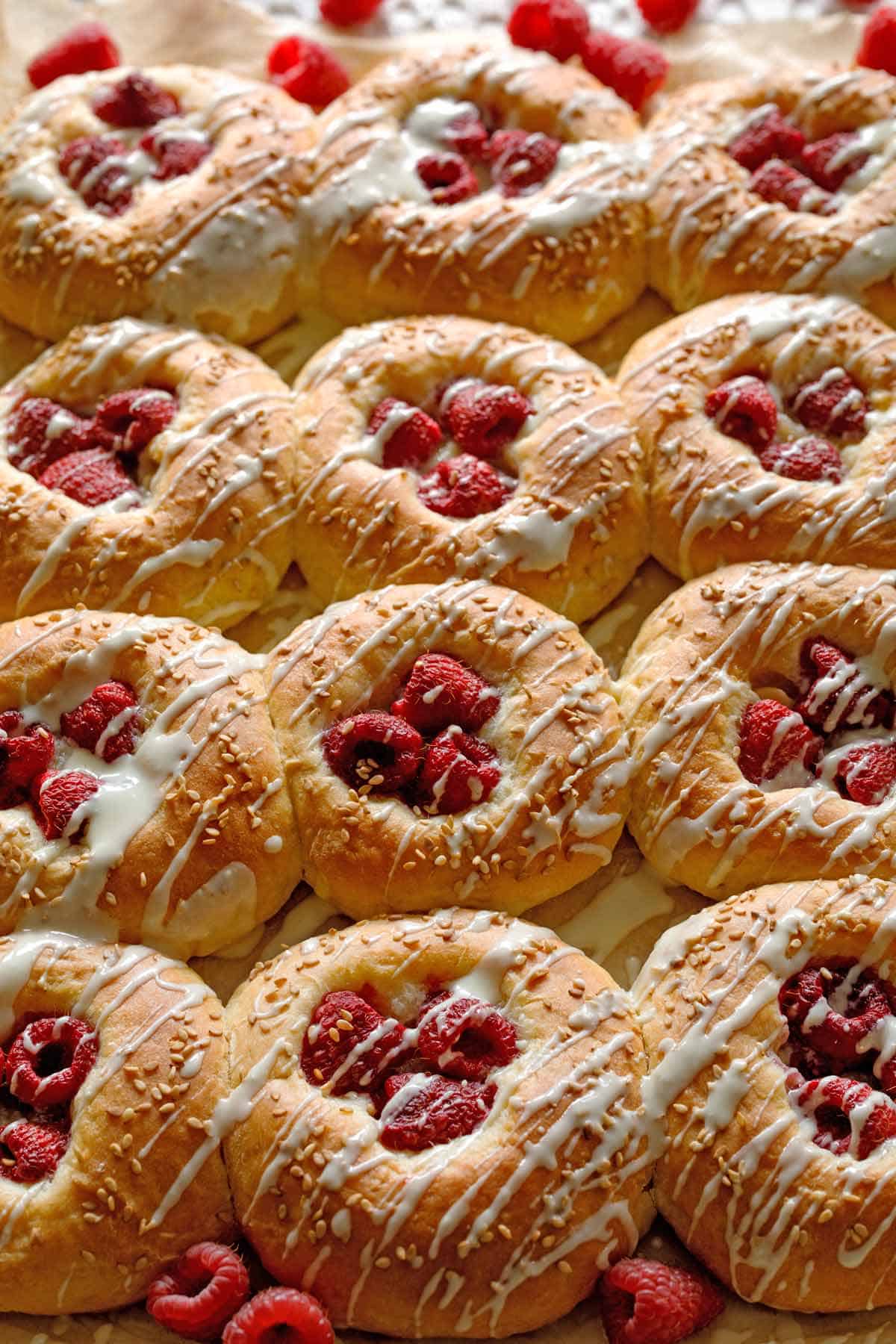 Kolaches remind me of a thumbprint cookie. But instead of cookie dough, you have a puffy yeast dough filled with fruit jam or cream cheese.
Make them for your soup meal tonight. Get recipe.
Sticky Buns
Sticky buns with their sugary, sticky glaze and cinnamon flavor are a perfect end to an autumn soup meal. Bake them as the soup cooks, and your kitchen will fill with an aroma that will bring the family to the dinner table. Get recipe.
Hungry for More Soup Resources?
Check out these recipes for soup, and other helpful soup tips.
Did you like this post? Then let's be social. FOLLOW ME on INSTAGRAM and PINTEREST to keep up with the latest tutorials, favorite recipes, and interesting happenings.