Craving bread with a bowl of soup? You will love this list of the best bread for butternut squash soup. Bread bowls, rolls, breadsticks, and more.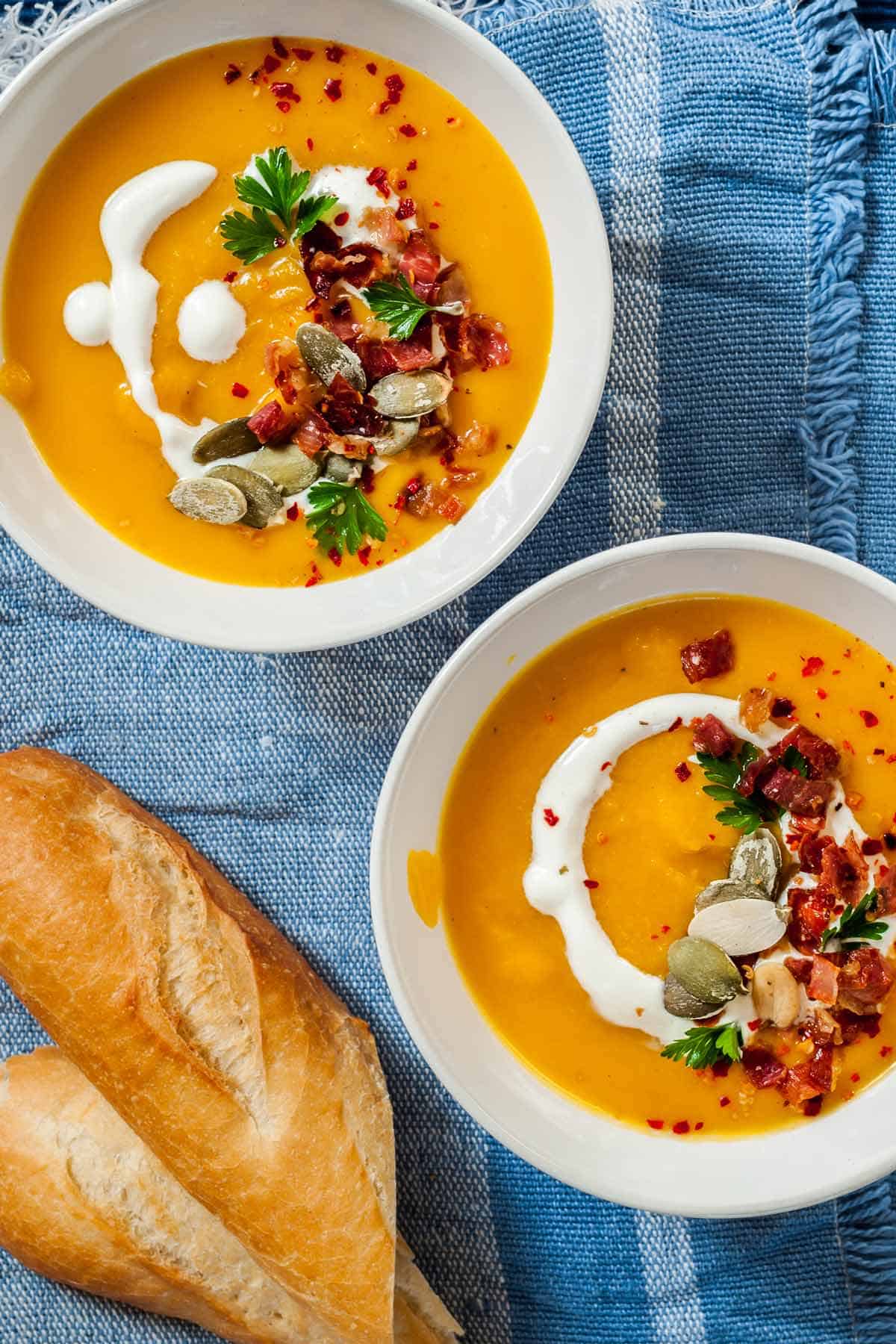 When creamy butternut squash soup is on the menu, you need a side of bread. Bread is the most popular soup side dish, with good reason.
What bread goes with butternut squash soup? The best breads for butternut squash soup are bread bowls to hold the soup, breadsticks to dip into soup, crusty bread to mop up the soup, or croutons to top soup.
Countless bread recipes pair well with the soup. Read this list to get your creative juices flowing.
You may also be interested in the best side dishes for butternut squash soup. The list includes breads, sandwiches, salads, finger foods, and toppings.
Bread to Hold Soup
Hungry for More Soup Resources?
Check out these recipes for soup, and other helpful soup tips.
Turkey soup. Leftover turkey? Make a warm, comforting turkey soup. Perfect for a chilly night.
Did you like this post? Then let's be social. FOLLOW ME on INSTAGRAM and PINTEREST to keep up with the latest happenings.