What are the best crackers to serve with chicken salad? You will love this list of crispy, crunchy, delicious cracker choices. Decisions, decisions!
Croissants and Hawaiian rolls have been done to death with chicken salad. When you want a party appetizer, think of crackers instead.
But what are the best crackers to serve with chicken salad? Serve firm crackers that won't break under the weight of the filling. And make sure the crackers are large enough to be held without getting chicken salad on your fingers.
Other than those two guidelines, you are free to choose crackers you love. Here are some suggestions for the best crackers to serve with chicken salad. And check out these other serving tips too.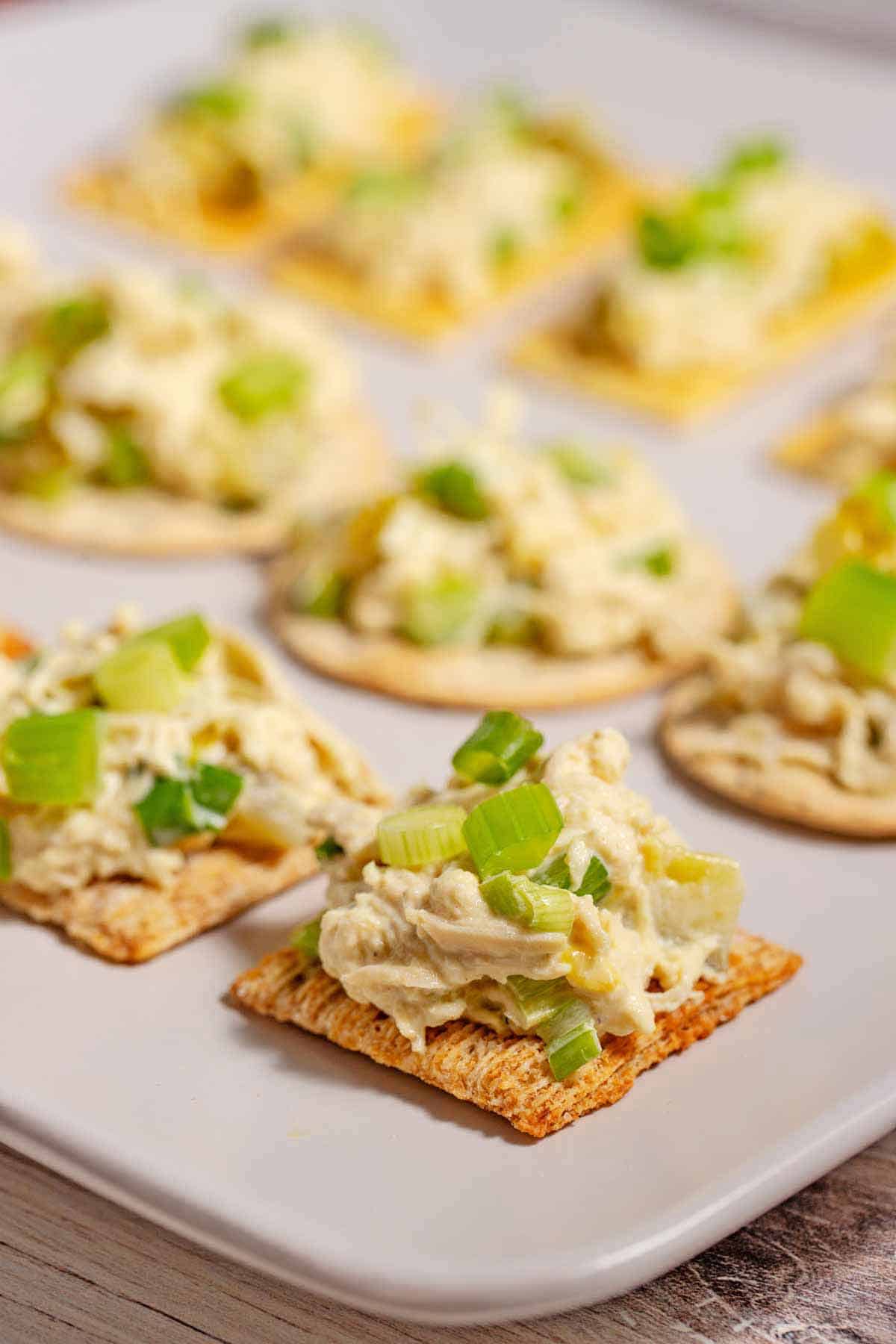 Looking for bread ideas? Check out the post on the best bread for chicken salad sandwiches.
Jump to:
Which Cracker Will You Try?
Now that you are familiar with all these crackers, which one will you try with chicken salad. Crunchy or crispy, gluten-free or not? The choice is yours. Comment below and let me know which cracker is your favorite to eat with chicken salad.
Chicken Salad Recipes
With all your cracker choices, you're gonna want some chicken salad recipe variations too. Check these out.
Did you like this post? Then let's be social. FOLLOW ME on INSTAGRAM and PINTEREST to keep up with the latest tutorials, favorite recipes, and interesting happenings.