Wondering what to eat with taco soup? Cornbread, rice, quesadillas, fresh salad, tortilla chips, and guacamole are a few of the best sides for taco soup.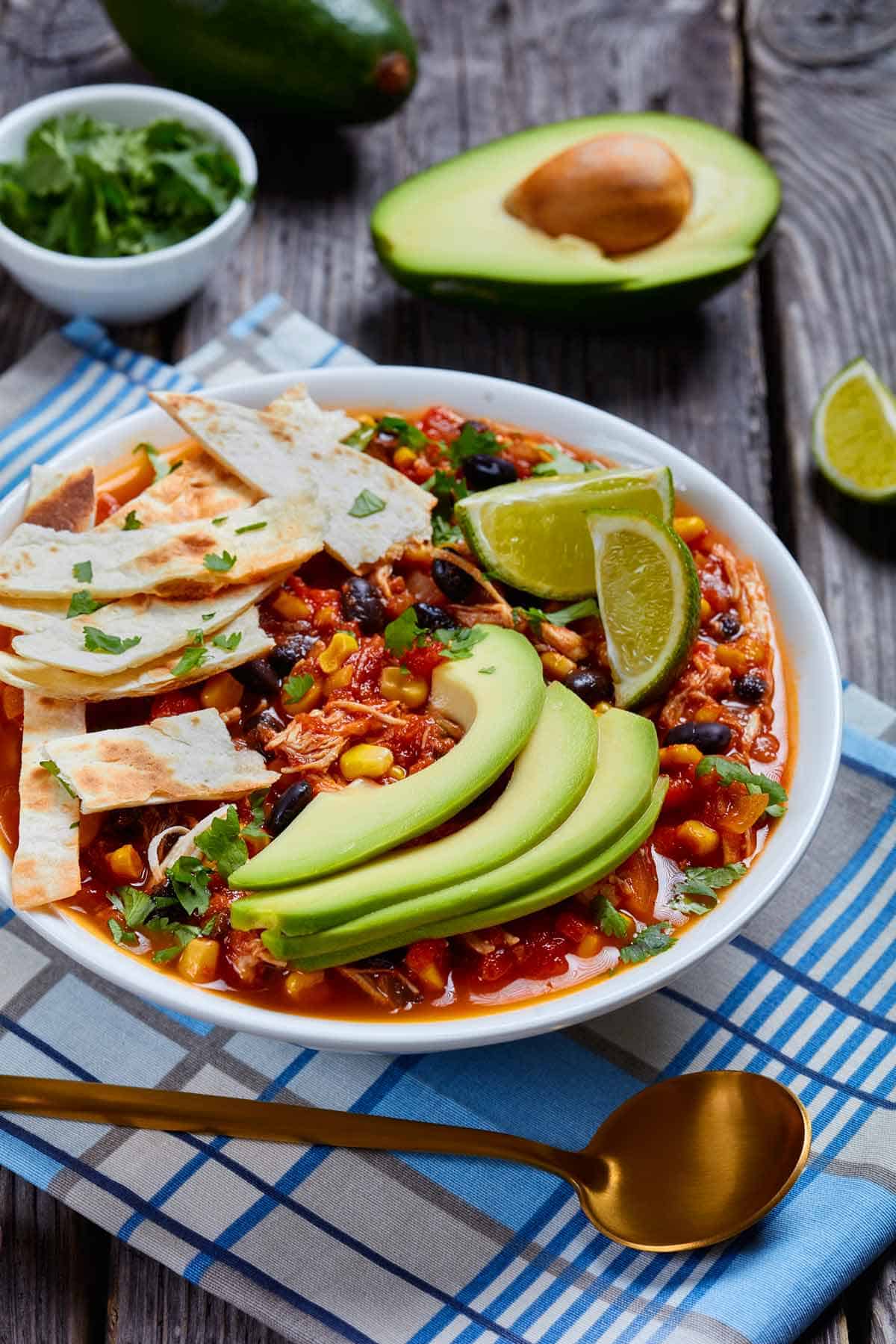 When it comes to Mexican-inspired cuisine, taco soup is one of the easiest dishes to cook. You can make it as simple or as complicated as you want, and there are endless ways to change the flavors.
Try this easy slow cooker taco soup with ground beef. Quick prep, hands-free cooking, and a true family-favorite.
Once you have your perfect bowl of taco soup, what do you serve with it? The best side dishes for taco soup are tortilla chips, rice, cornbread, quesadillas, and salad. Tex-Mex sides are the most popular.
Here is a delicious selection of the best side dishes to take your taco soup to the next level. Also, check out other serving ideas.
So there you have it. The top picks for what to serve with taco soup for dinner tonight. Be sure to try these taco soup pairs next time you're in the mood for this Tex-Mex classic.
Need More Side Dish Ideas?
Sometimes the best part of a meal is the side dish.
Did you like this post? Then let's be social. FOLLOW ME on INSTAGRAM and PINTEREST to keep up with the latest happenings.