Wondering what to serve with vegetable soup? Get a fantastic list of bread, sandwiches, salads, and finger foods to pair with veggie soup.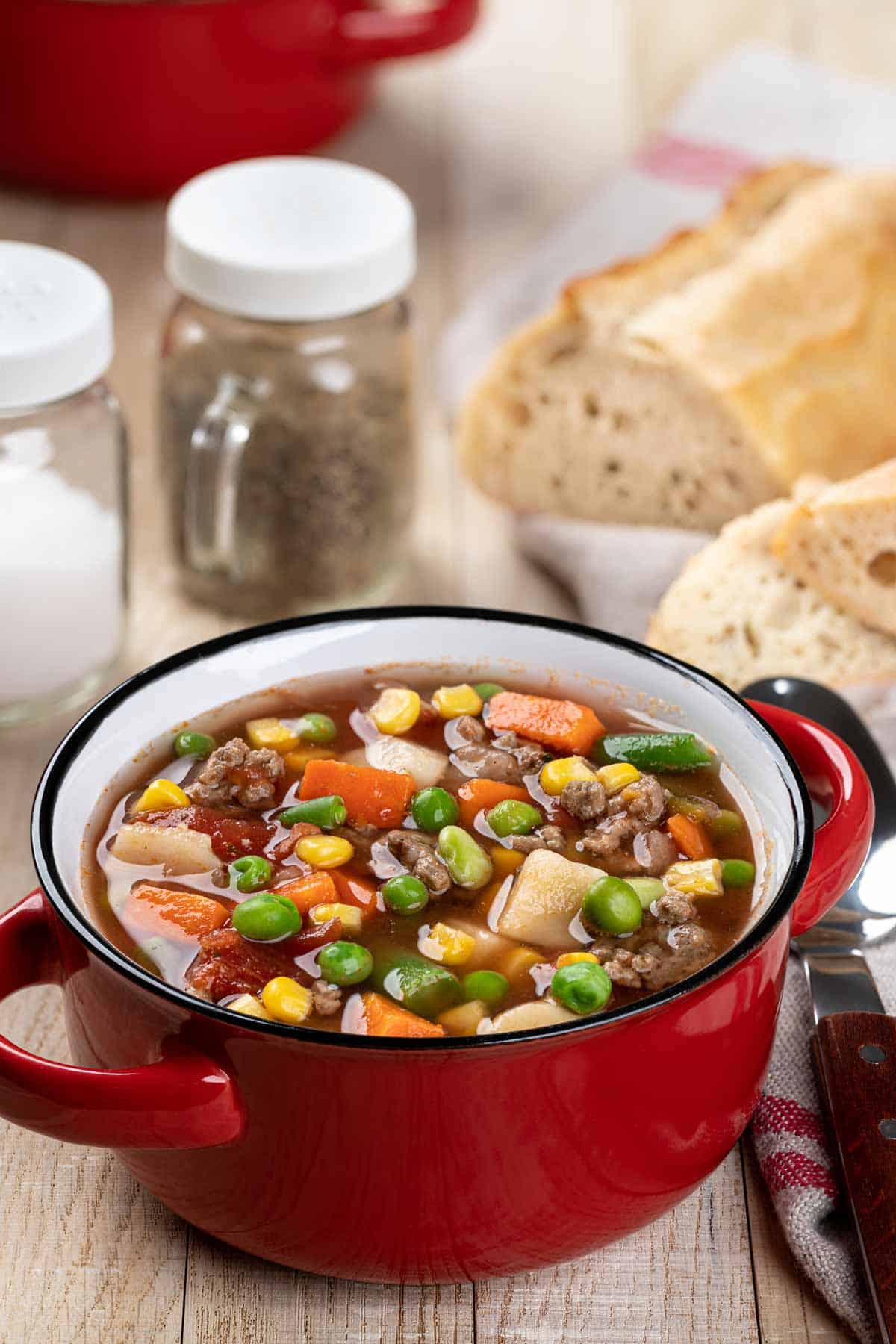 When piping hot flavorful vegetable soup is on the menu, you need is a side to go with it.
What are the best sides for vegetable soup? Serve bread, sandwiches, salad, and finger foods with vegetable soup. A simple side or two can make your meal complete.
Get the recipe for easy vegetable soup with ground beef. It is a hearty soup, perfect for chilly nights.
Also, see other serving tips for dinner.
Did you like this post? Then let's be social. FOLLOW ME on INSTAGRAM and PINTEREST to keep up with the latest happenings.