Do you have a kid with new braces? Searching for delicious foods that are safe snacks for brace wearers? Find more than 101 ideas for safe snacks for kids with braces.
My son recently got braces. He is a young athletic teenager who snacks a lot.
Braces limit some food choices, so I started wondering about the best snacks for kids with braces. The best snacks to serve kids with braces include soft fruits, smoothies, soft bars, and bite-sized snacks. Some snacks require prep work, but many brace-friendly snacks are available pre-packaged.
This is a complete guide to braces-friendly snacks for kids. It will include a list of foods, some of which have prep work. However, there are also many suggestions for pre-packaged on-the-go snacks.
Most of types of snacks listed are healthy foods. However, there are some sweet treats for holidays and special occasions.
--> This post contains affiliate links for your convenience. <--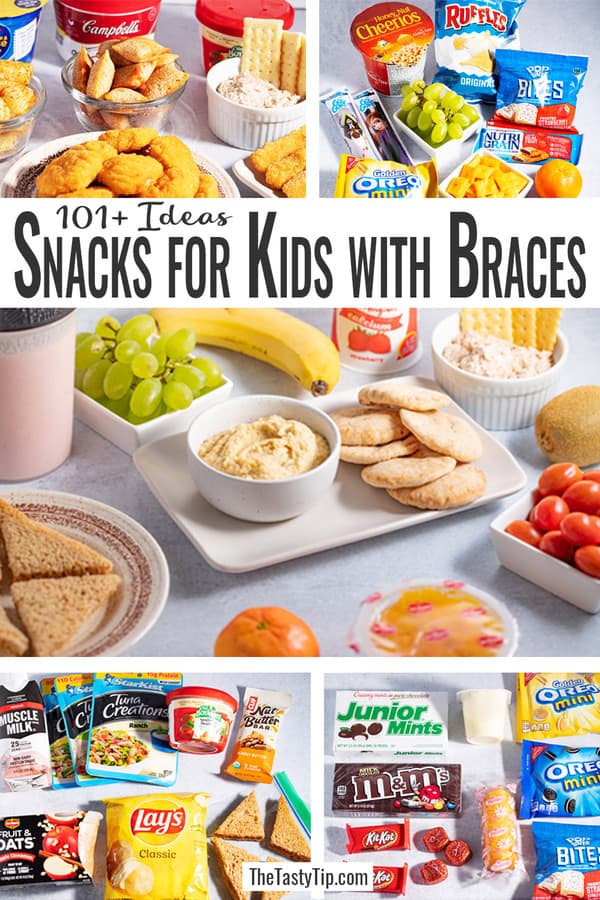 After School Snacks for Kids with Braces
Kids are hungry after school. If they come right home after school, you can prepare a limitless variety of soft snacks.
These are eat-at-home snacks because they require preparation, or they are a little messy. Some of these snacks are best eaten sitting at the table. Most are not on-the-go snacks.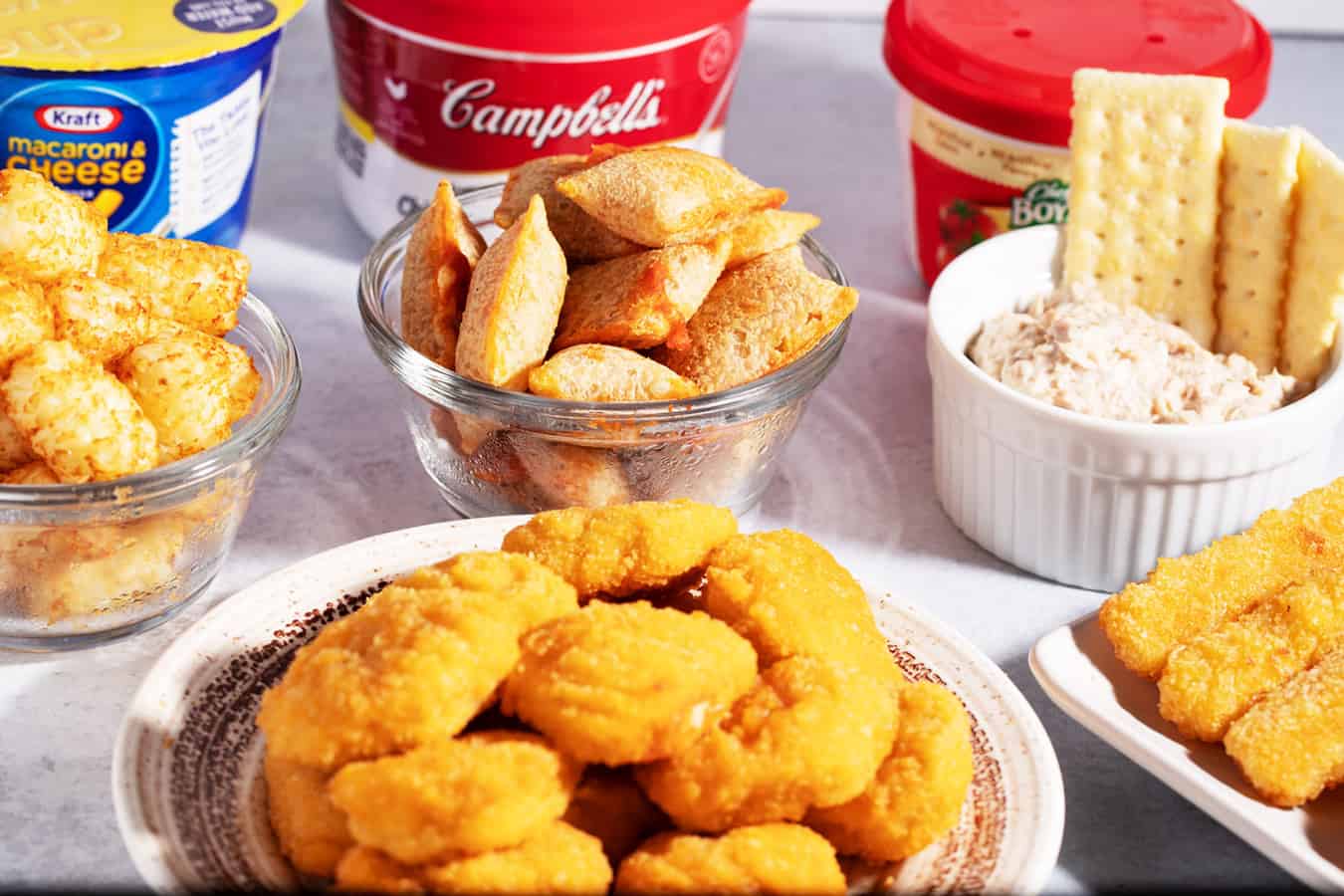 Whip up a smoothie in under 5 minutes, especially if you have a high-powered blender like a Vitamix.
Smoothies are easy to make. Kids can learn a few recipes and make their own smoothie when they get home from school.
Add protein powder into any smoothie for athletes or to curb hunger until dinner.
Some of my favorite smoothies are this healthy strawberry smoothie, strawberry smoothie with yogurt, or different variations of strawberry banana smoothie recipes.
Because bananas are a soft fresh fruit, they are perfect for braces. Slice the banana in disks and enjoy. A fork is the easiest way to eat this braces-friendly snack.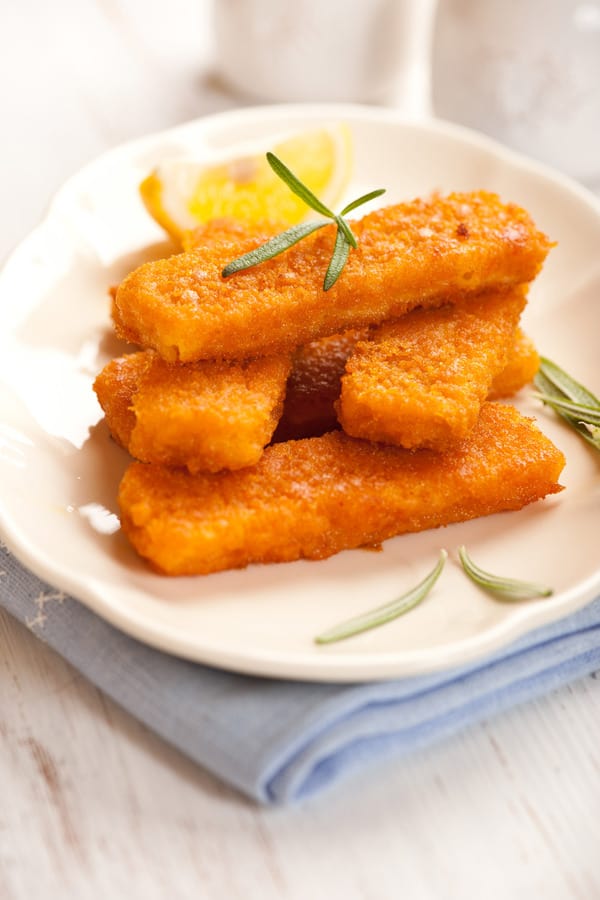 Fish sticks aren't just for dinner. Heat them up in the oven for an after-school snack.
HUMMUS WITH SOFT PITA BREAD CHUNKS
Homemade hummus is the best, so make it if you can. Check out this original flavor hummus recipe, ready in 10 minutes. Or try roasted red pepper hummus.
You can use canned garbanzo beans, but it is really easy to cook garbanzo beans from scratch, especially if you have an electric pressure cooker like the Instant Pot.
If you want to buy hummus instead, try Hope's Organic hummus. It is delicious.
Warm some soft pita bread in the microwave for 5 to 10 seconds. Cut it into strips to eat with the hummus. Be sure the pita bread is torn in small enough strips to keep those brace brackets in place.
Make some banana pudding the night before and chill it in the refrigerator.
After school, grab a bag of mini 'Nilla wafers. Open the bag and spoon some banana pudding over the top of the cookies. Slice half a banana and top the pudding.
Eat with a spoon from the 'Nilla wafer bag. Fun and yum!
You can also try it with strawberry banana pudding.
HARD-BOILED EGG or DEVILED EGG
Eggs have protein to help satisfy hunger. Make hard boiled eggs in the morning and put them in the refrigerator so they are chilled after school.
Check out my tips on how to get perfect hard-boiled eggs every time.
Slice the egg and eat with salt and pepper or make a deviled egg with a little mayonnaise and mustard.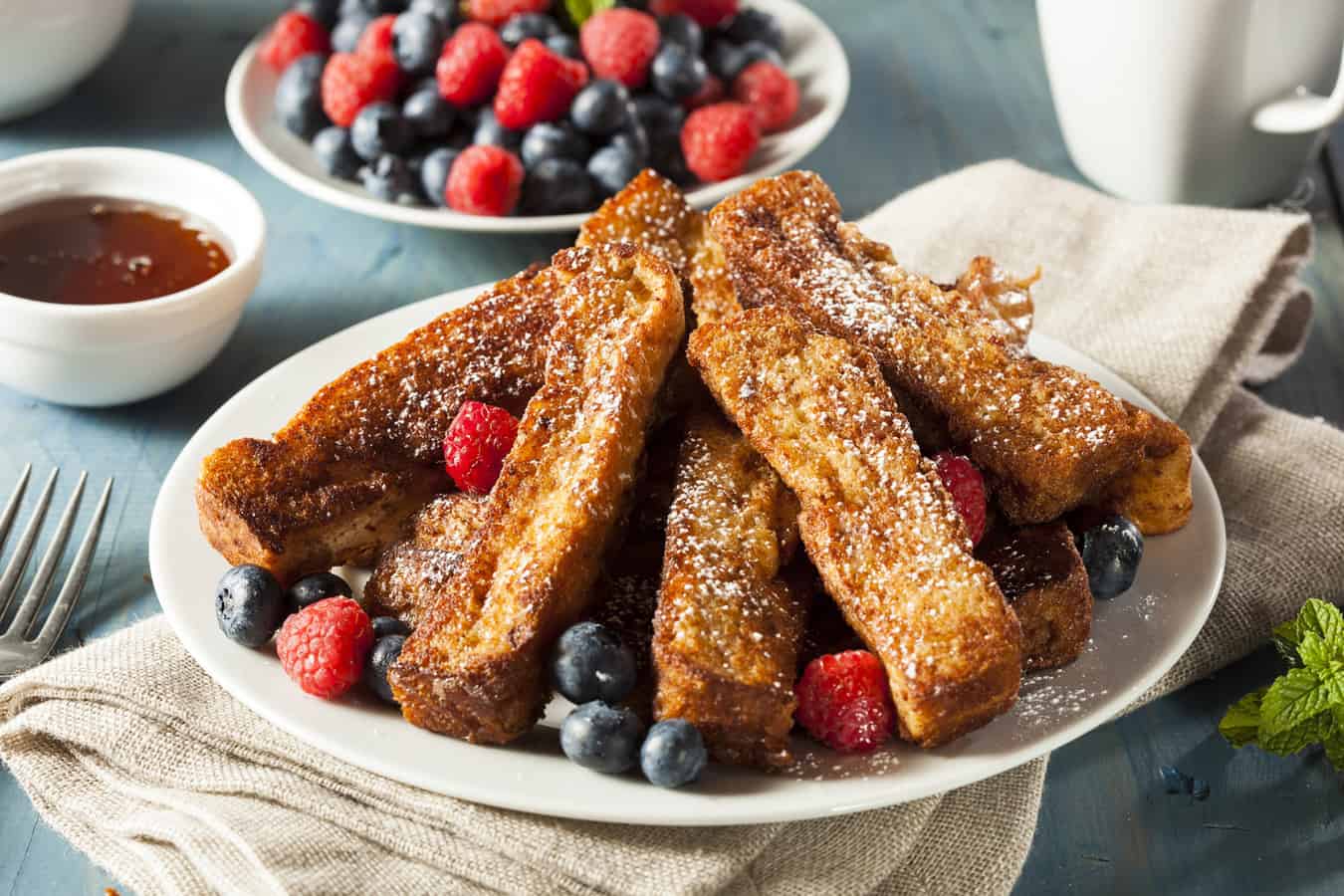 Kellogg's Eggo or Krusteaz French toast sticks are great options. Don't make them too crunchy and cut them into bite-sized pieces.
There are plenty of choices for soup. Tomato soup, vegetable soup with soft veggies, chicken noodle soup, Raman noodle soup, or Cup o' Noodles are all easy to heat up for an after-school snack for kids with braces.
Or snack on leftover slow cooker taco soup, easy vegetable soup with ground beef, or split pea soup.
Chop up ⅓ to ½ cup of Little Smokies into bite-sized pieces, heat in the microwave, and eat with a toothpick.
Make your own pinwheels with a soft tortilla, a spread, and a shredded fruit or vegetable.
Tortilla + Nutella + Shredded Apple + Shredded Carrot (optional)
Directions: Spread the tortilla with Nutella. Sprinkle 1 tablespoon of shredded apple and ½ tablespoon of shredded carrot on top. Roll the tortilla into a cylinder and then cut into 1-inch pinwheels.
Normally you would not eat whole apples or a raw carrot with braces. However, if you shred them, brace wearers have no problems.
365 by Whole Foods has these in the frozen section. Or you can make your own with little sausages (or hot dogs) and Pillsbury crescent rolls.
Foster Farms sells mini corndogs that you can bake or microwave.
FRENCH FRIES (regular or shoestring) or TATER TOTS
Ore-Ida sells both fries and tots. Cut to bite-sized pieces if necessary.
Just a muffin filled with pizza ingredients. Give it a try.
Make your own in a mini cupcake pan.
Homemade banana bread is soft and comforting. Eat a slice warm or cold, with or without butter.
BAKED CHEESE & TURKEY SLIDERS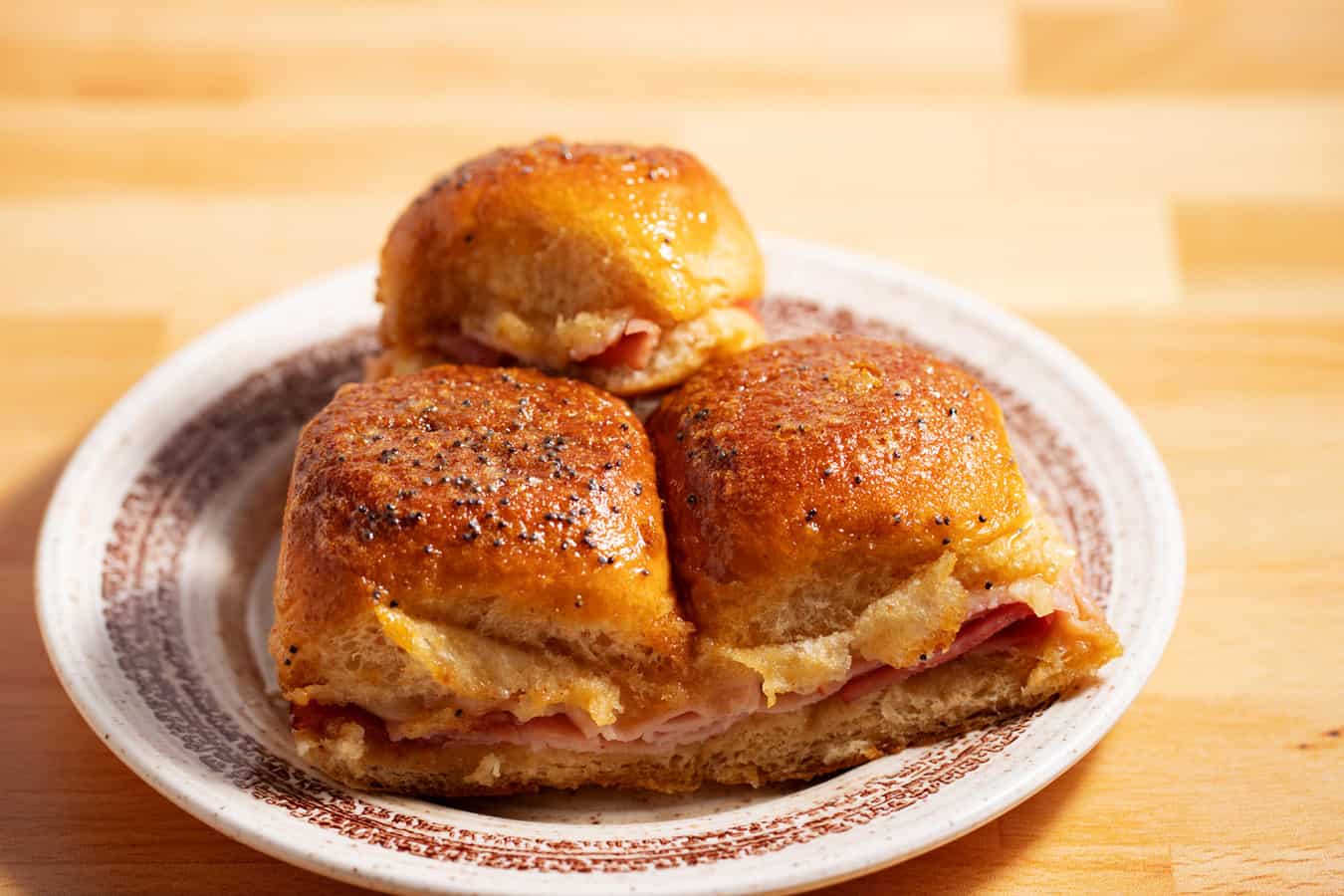 Use soft Hawaiian dinner rolls. Cut the roll open. Place deli-sliced ham and sliced cheese on top.
Warm in the microwave for 20 to 30 seconds or until warm and cheese melts. Cut the slider into bite-sized pieces.
Try the full slider recipe for dinner.
There are a variety of jello salads. The best jello salads for kids with braces won't have nuts or tough fruit in them.
Braces or not – a cheese sandwich is an ideal after-school snack. Don't forget to use soft bread and cut the sandwich into smaller pieces.
Safe Snacks for Trips to the Park
A trip to the park requires easy snacks. Easy to transport, easy to eat without serving supplies, and easy to clean up. Each snack on the list fits the bill.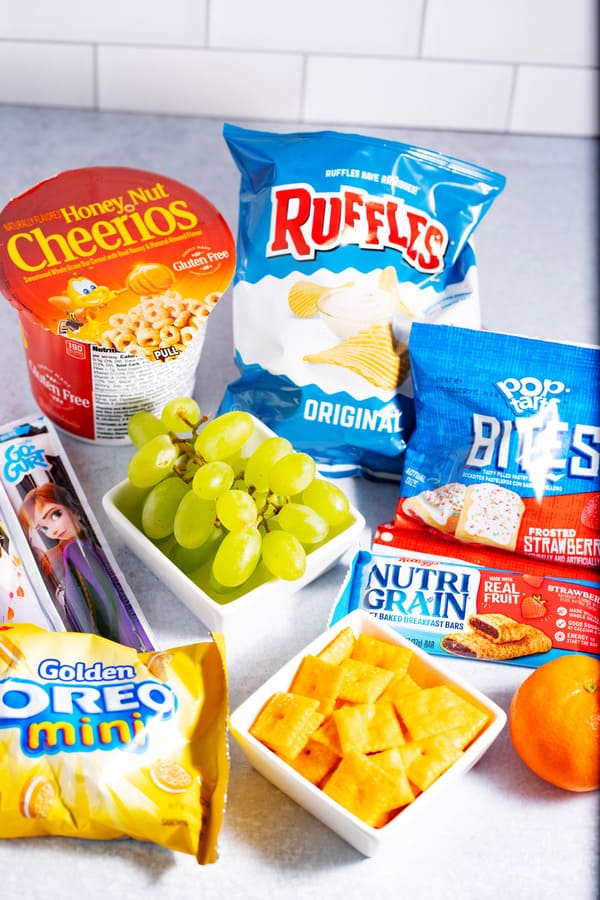 There are a variety of goldfish crackers flavors to choose from. Goldfish are small enough to pop in your mouth and they will not irritate braces.
Graham crackers are soft, but break them apart before eating them to be safe.
Synders of Hanover makes itty bitty mini pretzels in snack-size bags. Trader Joe's sells chocolate covered mini pretzels, as does Flipz.
Many dry cereals can be eaten with braces. Grab a single serving size cereal package or pour a cup of cereal in a baggie and you are good to go.
Try Cheerios, Life, Lucky Charms, Kellogg's Pops, Froot Loops, Cap'n Crunch, and many more.
Teddy grahams are mini graham cracker cookies and they are popular with kids.
NUTRIGRAIN SOFT CEREAL BARS
Nutrigrain cereal bars are an easy snack for the park.
SARGENTO SNACK BITES (cheese)
Colby and Monterey jack cheese cubes with 7 grams of protein in each 1 ounce serving. Cheese needs to be kept chilled, so bring an ice pack.
Soft potato chips like Lays are best. They have varieties from classic to barbecue to sour cream & onion.
Avoid the thicker, tougher potato chip varieties.
Cheese balls or cheese puffs are also soft enough to not bother braces.
Ritz bits are mini ritz cracker sandwiches and can be filled with a cheese filling.
You can't go wrong with Go-gurt by Yoplait. Just remember to bring an ice pack to keep them cool until snack time.
Healthy Snacks for Kids with Braces
These are the top choices for healthy braces-friendly foods that won't irritate braces. These sugar-free options will help contribute to good oral health.
Some items require prep work, but many of these healthy choices can be taken on-the-go.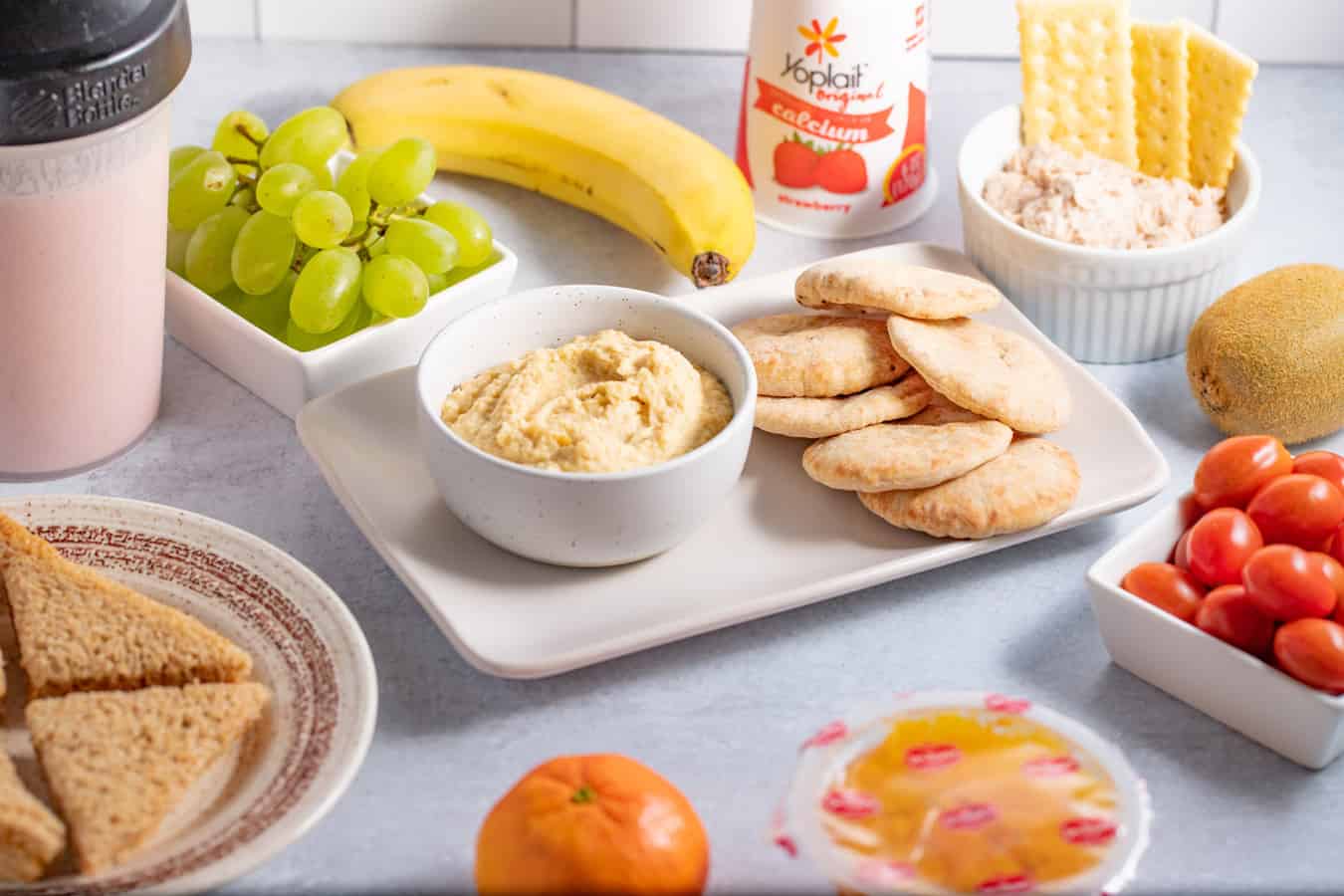 CANNED FRUITS (peaches, pears, or fruit cocktail)
Get full servings of fruit with fruit cups. Dole and Del Monte make individual fruit cups for convenience.
However, opening a can of fruit (homemade or from the grocery store) is more cost-effective.
I always recommend applesauce without sugar because I think it tastes better.
If you purchase applesauce, either in individual serving cups or a larger jar, choose applesauce without sugar for a healthier food choice.
BLUEBERRIES, RASPBERRIES, OR BLACKBERRIES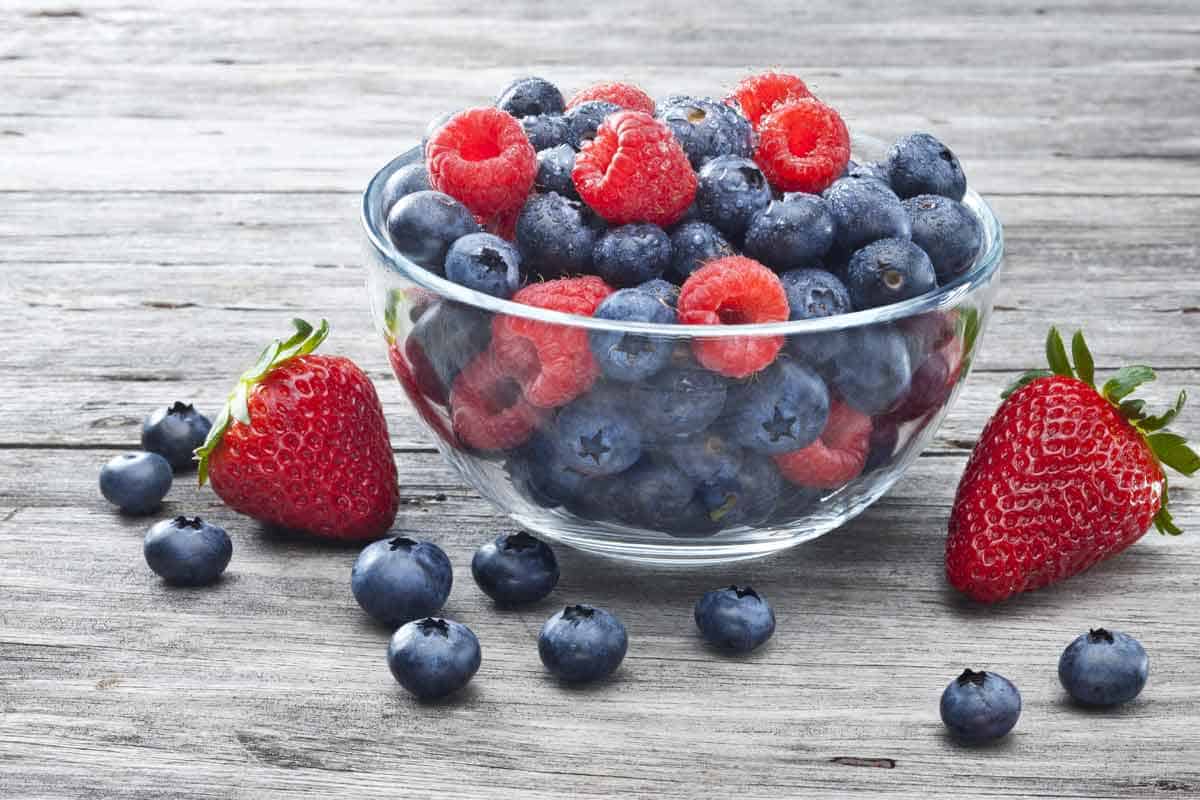 You can't go wrong with a soft fresh fruit that is naturally bite-sized.
There are plenty of choices when it comes to citrus fruits that are easy to eat with braces. Try oranges, clementines, grapefruit, or kumquats.
Remember to cut the fruit into smaller pieces if necessary.
Nature's Bakery fig bars are our family favorites, followed by Trader Joe's bars (this strawberry walks into a bar…).
Kellogg's Nutri-Grain cereal bar and other store brand bars are other soft options.
Low fat yogurt, Greek yogurt, soy yogurt, or almond yogurt … plenty of yogurt options.
Fresh fruit such as watermelon, cantaloupe, or honeydew melon cut into smaller pieces deliver a healthier choice to brace wearers.
SOFT TORTILLA CHEESE QUESADILLA (cut in strips or wedges)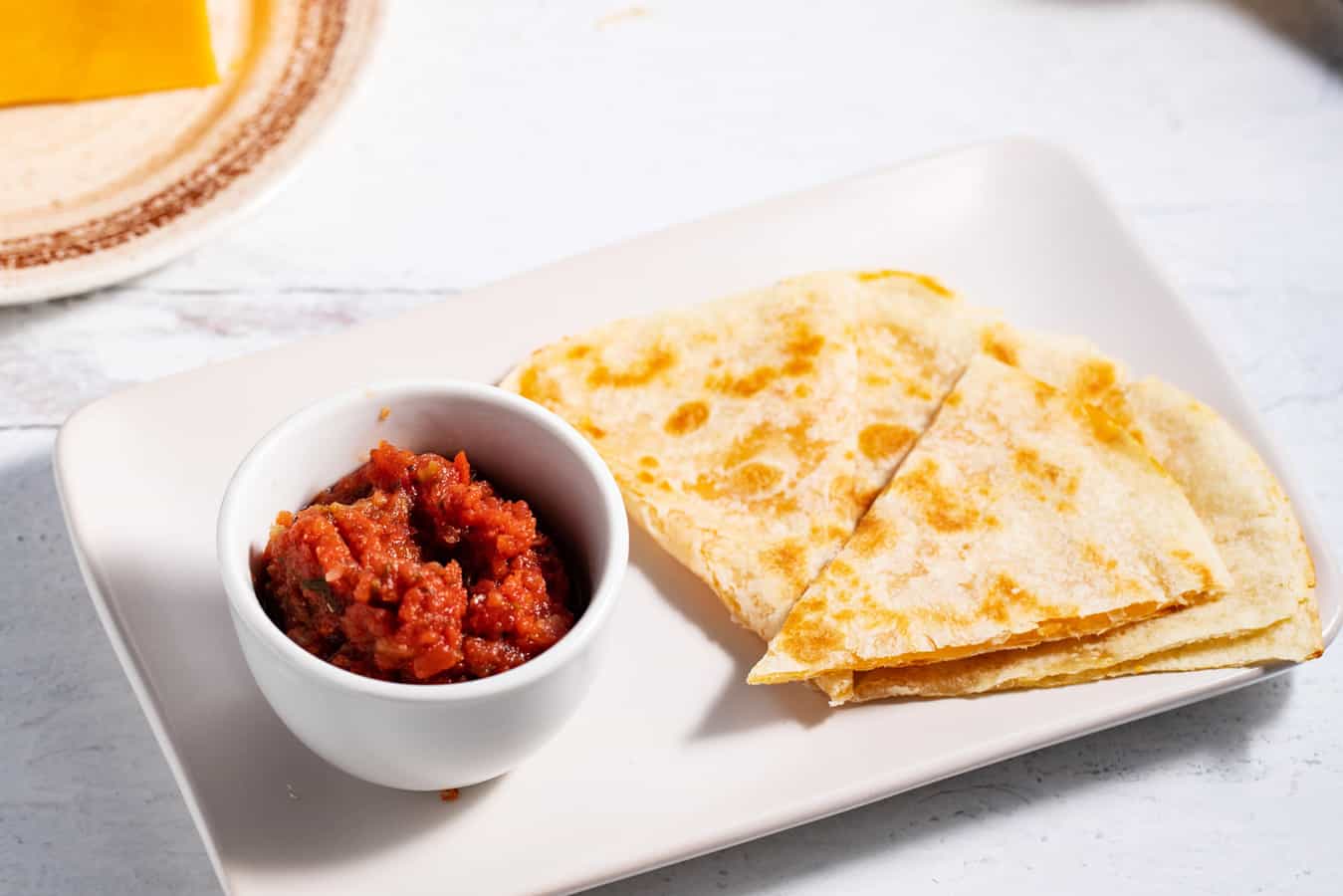 Warm the cheese tortilla in the microwave, so the cheese melts, but the tortilla stays soft. Cut it in small enough strips or wedges so it won't bother braces.
Cucumbers in small enough bits are fine for brace wearers to eat. DO NOT bite off a piece of cucumber, but small pieces are healthy and safe for braces.
CHERRY TOMATOES (bite-sized or cut in half)
Eat the tiny tomatoes on their own or make a little tomato/cucumber salad with bite-sized cucumbers.
It is easy and delicious to make homemade guacamole. Eat ¼ cup alone or dip soft pita bread in it.
If you made your own guacamole, you are ready to put together a 7 layer bean dip.
From bottom to top, the layers include:
Refried beans. Make your own restaurant style beans from canned beans.
Sour cream
Guacamole
Tomatoes, chopped
Olives, chopped
Cheese, shredded
Green onions, sliced
Soft tortilla + guacamole or hummus + shredded raw vegetables
Directions: Spread guacamole or hummus on a soft tortilla and top with ¼ cup of shredded carrots, zucchini, or spinach. Roll tortilla into a cylinder. Slice into 1-inch pinwheels.
Always soft and always sweet, rice pudding is one of the softer foods. It is a unique snack and a great way to stay warm on chilly days.
CHICKEN OR TUNA SALAD WITH CLUB CRACKERS
Chicken or tuna salad are both delicious options for brace wearers. Eat alone or serve with soft club crackers.
Mix 1 can of chicken or tuna with 1 tablespoon of mayonnaise and 1 teaspoon of dill relish. Add salt to taste. Dip club crackers in the salad and eat.
FRESHLY SHELLED PEAS (from your garden or a farmers market)
If you can find fresh peas, they are a good option for a healthy snack.
Give kids the task of shelling their own peas. It gives them something to do and a delicious reward at completion.
Eat ¼ to ⅓ cup of olives alone or eat with grape tomatoes and cheese cubes.
MANDARIN ORANGES (cut to bite-sized pieces)
Use canned or fresh.
Snacks for Kids Who Stay After School For Sports
My son often has school sports right after school. He needs a snack he can bring in his backpack that is ready to eat after school.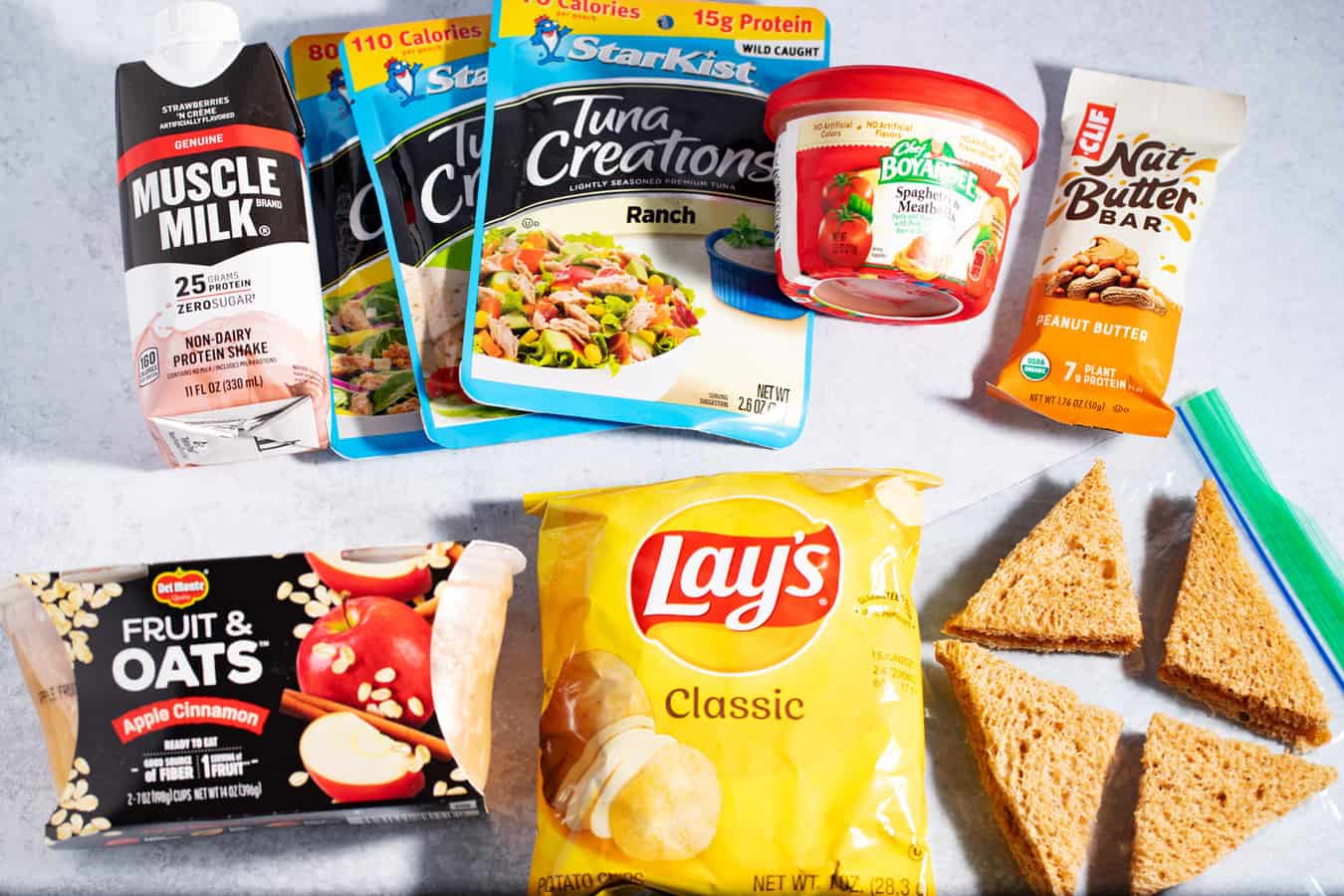 Clif nut butter bars are soft and made with almond and cashew butter. The plant-based protein bar has 6 grams of protein.
Protein shakes may not be for every child, especially young children. But teens may enjoy them.
Some recommendations are Gatorade Super Shake, Vega Protein Nutrition Shake, or Muscle Milk Non-Dairy Protein Shake.
Potato chips (NOT TORTILLA CHIPS) can still be eaten by brace wearers as long as the chips are soft. Try Ruffles brand.
Get some veggies in with sensible portion Veggie Straws.
STARKIST TUNA CREATIONS PACKS
From bacon ranch to hickory smoke, there are about 16 tuna creations flavors. You can also find salmon or chicken creations pack, but with less varieties.
These are so convenient. Just eat right from the pouch. They are also high in protein averaging between 13 and 17 grams of protein per pouch.
Very nutritious snack before sports training.
Microwave some oats and fruit for some healthy nutrients to get ready for your sport.
Movie Snacks for Kids with Braces
Just because they have braces, doesn't mean kids want to skip their movie snacks. Be prepared for the theater with your own movie snack kit.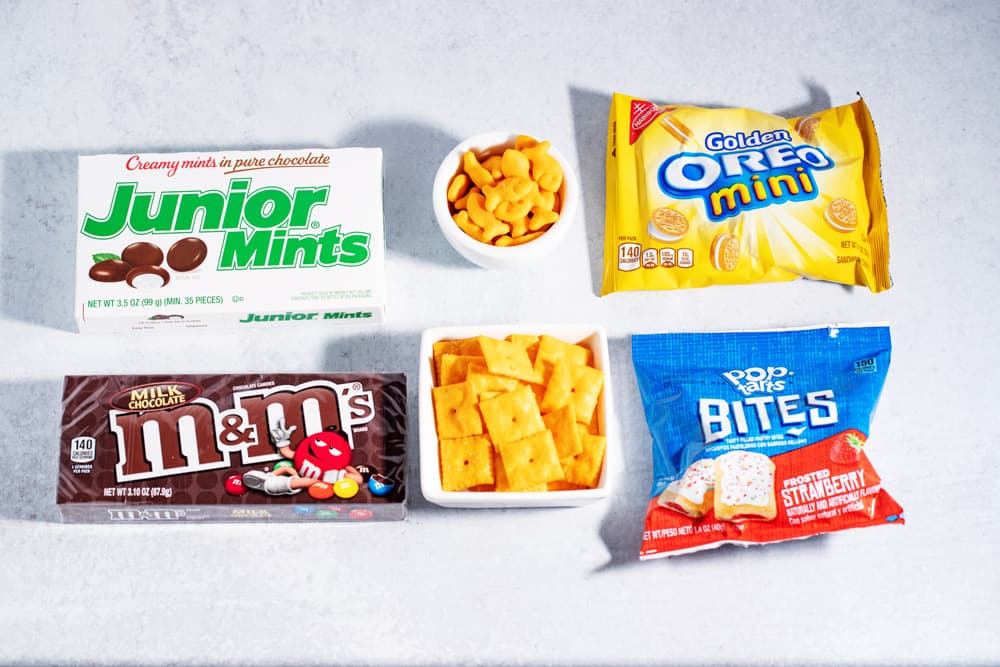 Even those who don't wear braces may want Junior Mints to snack on during the movie.
Forget the soda. Try fruit infused water as a healthier choice.
Try Nestle Splash or Hint sparkling water. Target also sells an exclusive fruit infused water.
If you want to make your own infusion, pick up a sport fruit infuser water bottle.
If your child likes a crunch, try small cheese crackers like Cheez-its.
Little Bites come in about 6 different mini muffin flavors to choose from.
Road Trip Snacks for Kids With Braces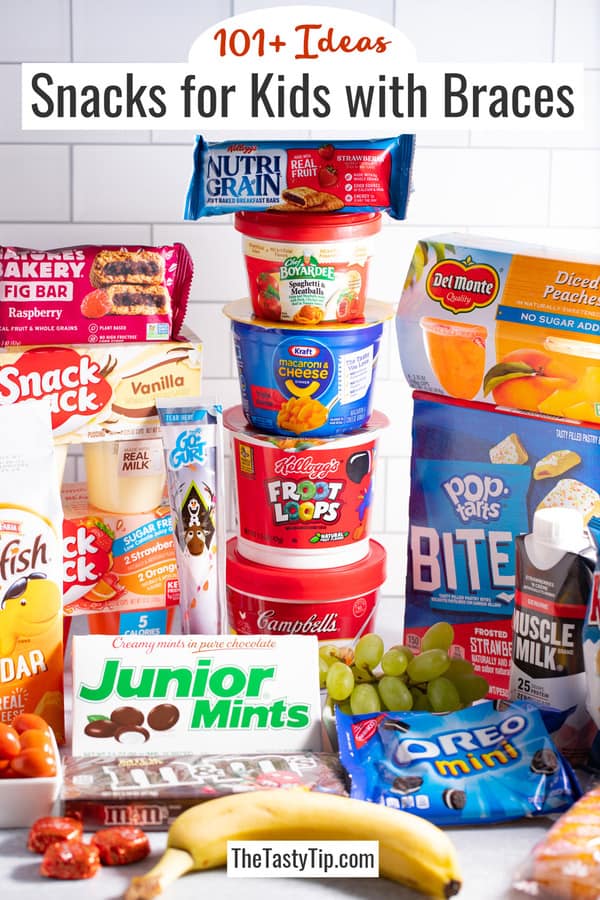 Perfect size. No crumbs. Sweet treat. Bring some mini oreos on the road.
Bite-sized and healthy.
Pick your favorite cheese and cut some cubes for the road trip.
DELI MEAT (cut into cubes or strips)
Pair cubed deli meat with cubed cheese for a nice protein snack. Meat and cheese require refrigeration, so plan ahead with an ice pack.
Minimize crumbs with pretzel goldfish that are already the ideal size to pop in the mouth.
There are lots of brands to choose from when it comes to small cheese crackers.
Kellogg's Cheez-its, Annie's Cheddar Squares, and Late July organic cheddar cheese minis.
KASHI BY KIDS SUPER FOOD BITES
Kashi makes organic soft baked snacks that come in pouches of bite-sized pieces. These snacks have healthier ingredients than some other breakfast bars.
Ritz bits minis are mini cracker sandwiches filled with cheese.
Soft Foods for Sore Teeth
When kids get new braces or when braces are tightened, teeth are sore for a day or two. When teeth are sore, eat these soft foods for a snack.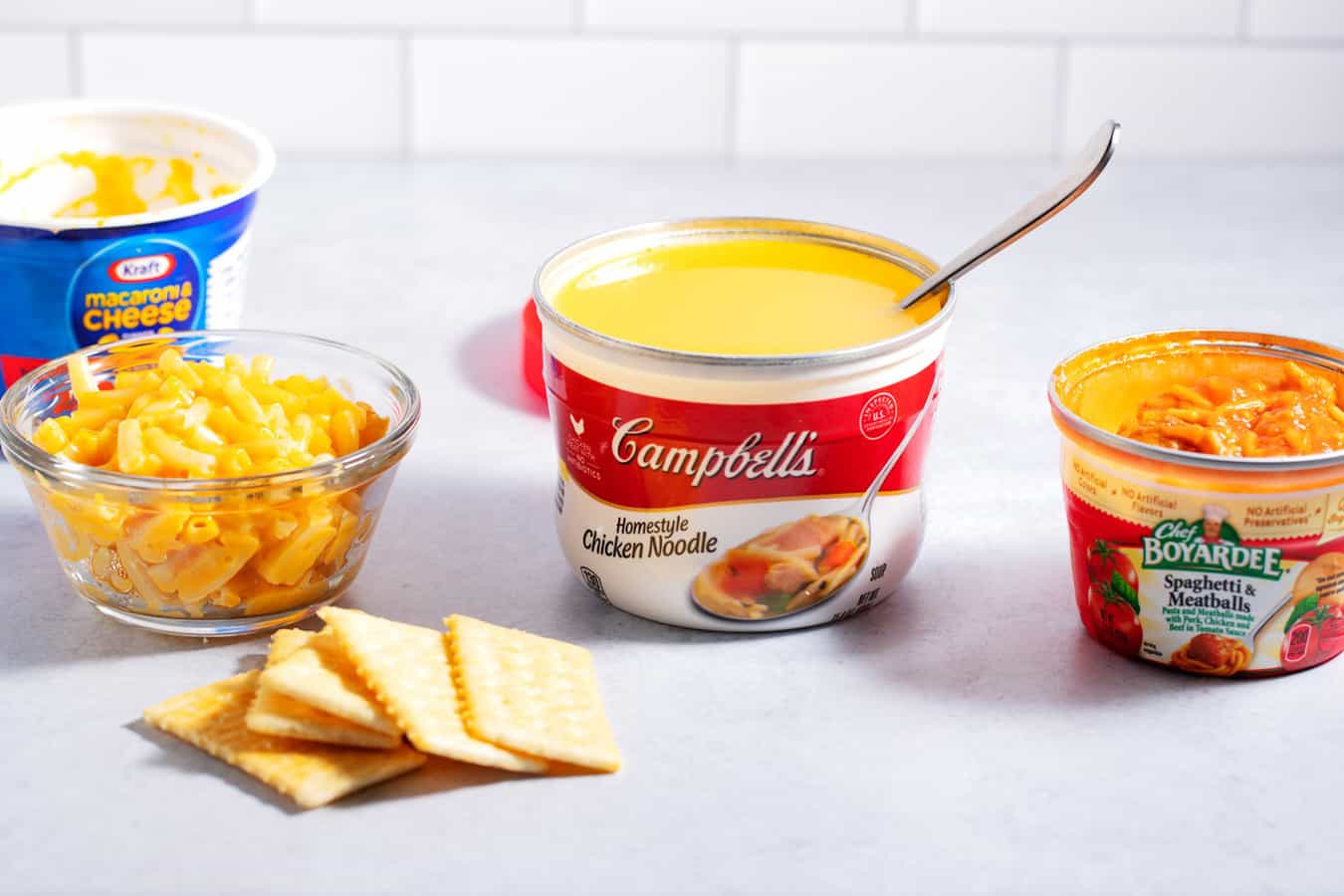 Spaghetti, macaroni, and other pasta shapes are soft and easy to manage when braces are tightened.
If you want a warm protein snack, try scrambled eggs. Soft scrambled eggs is a comforting snack after kids get their braces tightened.
Eat it plain or put soft fruit cocktail in it.
Chocolate, vanilla, strawberry, banana … any flavored pudding is great. Especially if it is homemade.
Make mashed potatoes in 15 minutes using an Instant Pot or other electric pressure cooker.
Treats for Kids with Braces
If your child has a sweet tooth, occasionally try some of these softer treats. Remember to brush right afterwards to keep healthy teeth.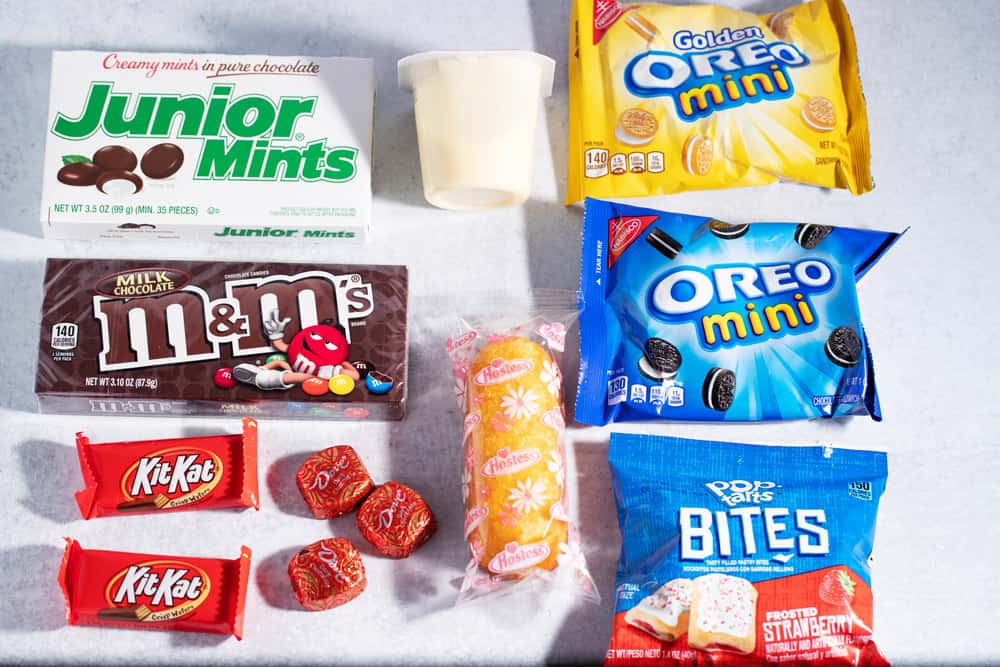 Homemade or store-bought. Most flavors without caramel or nuts will work.
CHOCOLATE CHIPS AND MINI MARSHMALLOWS (just a handful)
Sometimes kids just need a shot of sweet.
TRADER JOE'S MINI CHOCOLATE CHIP COOKIES
These are crispy cookies, but small enough to be no problem with braces. Cut them if you need to or dip them in milk to soften them.
Stick with plain, peanut butter, brownie, or pretzel M & M's.
Avoid caramel M & M's or even almond or peanut M & M's if you think they will cause problems.
Many varieties of kisses to choose from and naturally bite-sized.
Silky smooth Dove chocolate, small enough to pop in your mouth.
Chocolate Nuggets of chocolate. Avoid the ones with nuts to keep braces safe.
Great for hot summer days. Make your own or choose your favorite variety at the grocery store.
Frozen yogurt shops all over town welcome kids with braces.
Just be aware of self-serve topping bars in the shops. They may have gummy, sticky, or caramel candies that braces want to avoid.
Easy to freeze, easy to transport to pool parties, and easy to eat with braces. Freeze some otter pops for a snack today.
Pop tart bites don't need to be toasted. They are yummy bite-sized snacks ready to eat anytime, anywhere.
Soft and silky mousse is a treat and needs some prep work. But kids will love a serving of mousse.
The best option is to make your own and cut them into small pieces.
Costco also sells small lemon bite pastries if you prefer.
Cupcakes are soft and smooth. Pull them apart to eat or try mini cupcakes.
Another soft treat with many filling options so you will never be bored.
TWINKIE, DING DONG, or DONUT HOLES
Hostess makes baked goods that are soft and sweet. Get twinkies and ding dongs or donettes.
Donut holes from your local donut shop are safe treats for braces too.
Lunch Snacks for Braces Wearers
Kraft Macaroni and Cheese in a cup is quick and easy to prepare.
Sargento, Kraft, Frigo, and Horizon are just a few of the companies that make string cheese. Depending on the brand, you can find mozzarella or cheddar.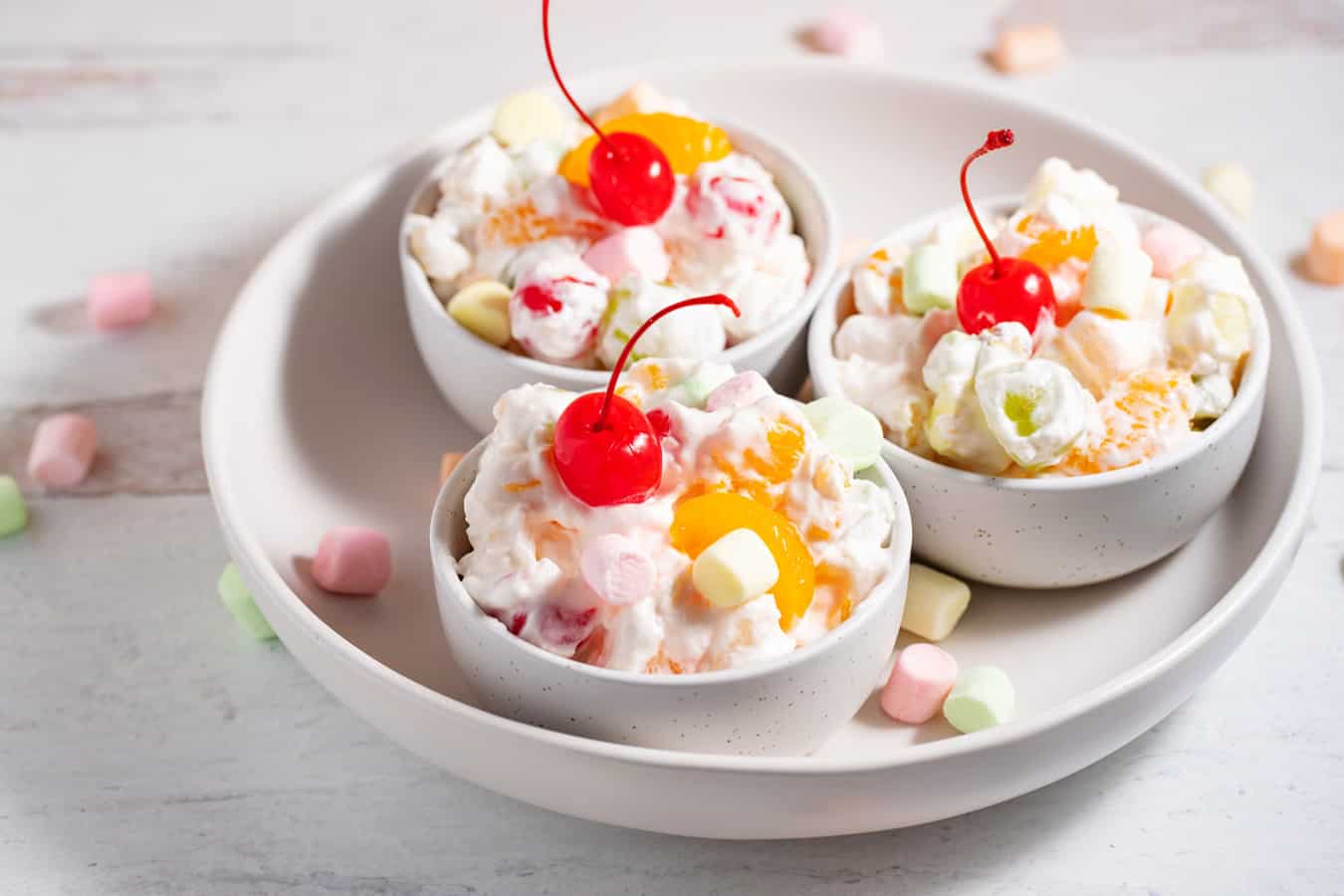 Make ambrosia salad the night before so it is ready when kids come home from school. Be sure to cut grapes in half if they are especially large.
Eliminate the nuts and coconut from the salad.
This fun snack for kids with braces should be made the night before. The jello is soft enough not to bother the braces.
MUFFINS (especially mini muffins)
Any muffin recipe can be made into mini muffins. Just use a mini muffin pan. Try blueberry muffins with sour cream or banana muffins if you want homemade.
If you need something quick and convenient, there are plenty of muffins for sale. Most grocery store bakeries also sell muffins.
TOTINO'S MINI PIZZA ROLLS
Biting into pizza crust might not be ideal with braces. However, mini snack bite-sized pizza rolls are no problem.
Snack on them or they can be part of braces-friendly lunches to take to school.
Meatballs can be a braces-friendly lunch, or a small sized portion can be a snack. Heat and serve over rice or noodles.
Popcorn chicken is a delicious after-school snack. The smaller pieces won't damage braces or irritate teeth.
Holiday Snacks for Kids with Braces
Need to fill a stocking? Is Halloween approaching? Kids with braces want holiday snacks too. Check out this list for ideas.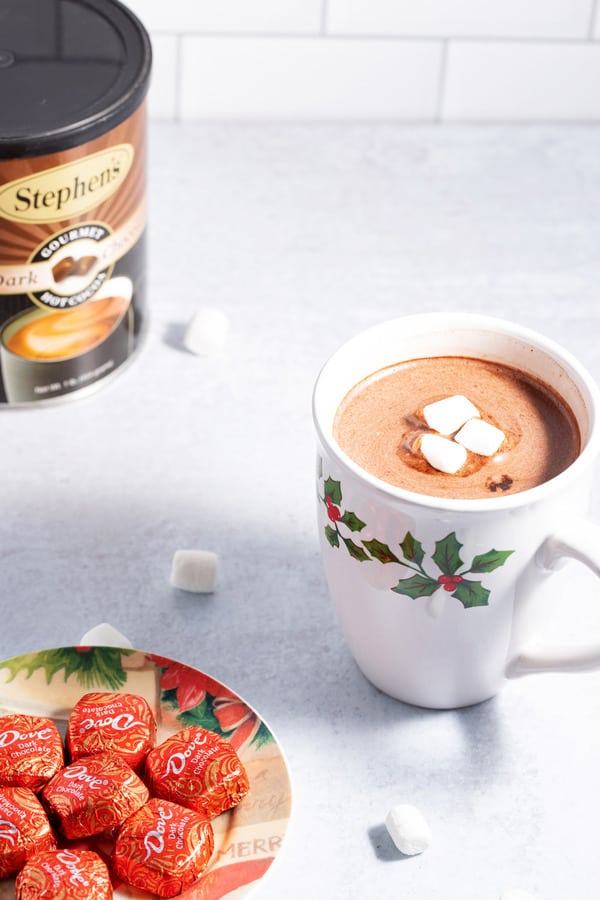 Hot chocolate is a good treat for kids with braces. Be sure to brush well afterwards since it is a sugary drink.
Soft kit kat chocolate candy bar is easy to break apart into bite-sized pieces. Or choose Kit Kat minis.
Most non-nut M & M's are a fun bite-sized holiday snack. But mint M & M's make me think the holidays.
If mint isn't your child's preference, try regular, peanut butter, pretzel, or brownie M & M's.
One or two-bite brownies are the perfect size for braces.
My favorite brownies are from Fairy Tale Brownies, located in Arizona. Their gourmet 1 ½ inch by 1 ½ inch brownie morsels are AMAZING. They come in a variety pack so you can try all the flavors.
You might beg your kid for a taste of your own.
Sam's Club and Costco both sell a type of brownie bite in their bakery section. Try either store if you have a location near you.
And don't forget about Entenmann's Little Bites and Little Debbie Mini Brownies.
Grandma's cookies and Lofthouse sugar cookies are pillowy soft and easy for kids with braces.
Homemade sugar cookies will be less soft than Lofthouse, but they will still be soft enough for braces. Make them tiny.
Cheesecake factory cheesecake bites (sometimes found at Costco) and Archer Farms frozen cheesecake bites (check Target) are festive treats to consider.
SOFT CAKEY PUMPKIN COOKIES
Make your own or pick one up at a local bakery. These tend to be seasonal, so you may have to make them yourself.
Another seasonal item, but easy enough to make your own.
Oral Care For Kids With Braces
A child's diet can affect their teeth, especially when they have braces. Encourage your child to eat healthy braces-friendly foods often, especially sugar-free foods.
On occasion when they eat sweet treats, they should brush teeth right away in addition to regular brushing after meals.
Brushing is the best way to get food particles out of braces. Keeping braces clean keeps teeth healthy until its time for the braces to come off.
Try several of the snack ideas and discover which ones your braces wearer prefers. Many traditional snacks make the cut, as long as they are in small enough pieces.
Always avoid especially hard and crunchy foods (such as tortilla chips and popcorn) and sticky foods (such as tootsie rolls, caramel, and bubble gum).
Remember, your child will not be in braces forever, although they may feel that way. Choosing delicious and healthy snacks that they can eat will make braces more bearable.
---
Did you like this post? Then let's be social. FOLLOW ME on PINTEREST and INSTAGRAM to keep up with the latest tutorials, favorite recipes and interesting happenings.
---