Wondering what to serve with 15-bean soup? Cornbread, salad, sandwiches, cooked greens, and garlic bread are some of the fantastic ideas on this list. But there are even more suggestions.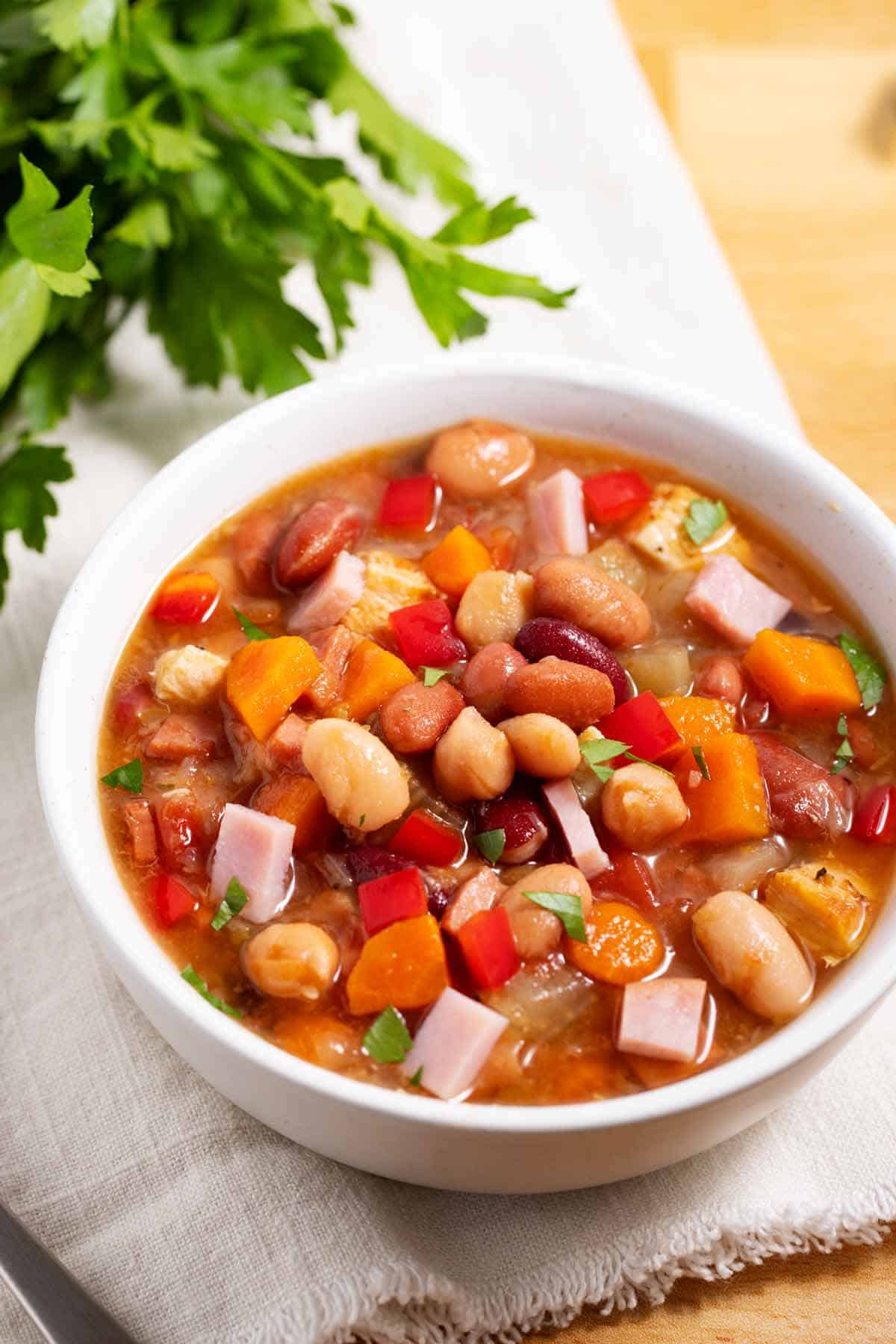 A big bowl of 15-bean soup is a hearty, filling dish, perfect for a cold winter night. But what do you serve alongside it?
Whether you're looking to bulk up the meal or to add a bright flavor contrast, I have you covered.
What are the best sides for 15-bean soup? The most delicious ideas to pair with 15-bean soup are cornbread, greens, garlic bread, and quesadillas. Read on to find even more fabulous sides.
You may also be interested in the recipe for Cajun 15-bean soup. It has sausage, shrimp, okra, and greens. Yum! And check out these Cajun soup sides.
Hungry for More Sides?
Did you like this post? Then let's be social. FOLLOW ME on INSTAGRAM and PINTEREST to keep up with the latest happenings.