Searching for what to serve with black bean soup? You will love this list of the best bread, salads, sides, and toppings to pair with the soup.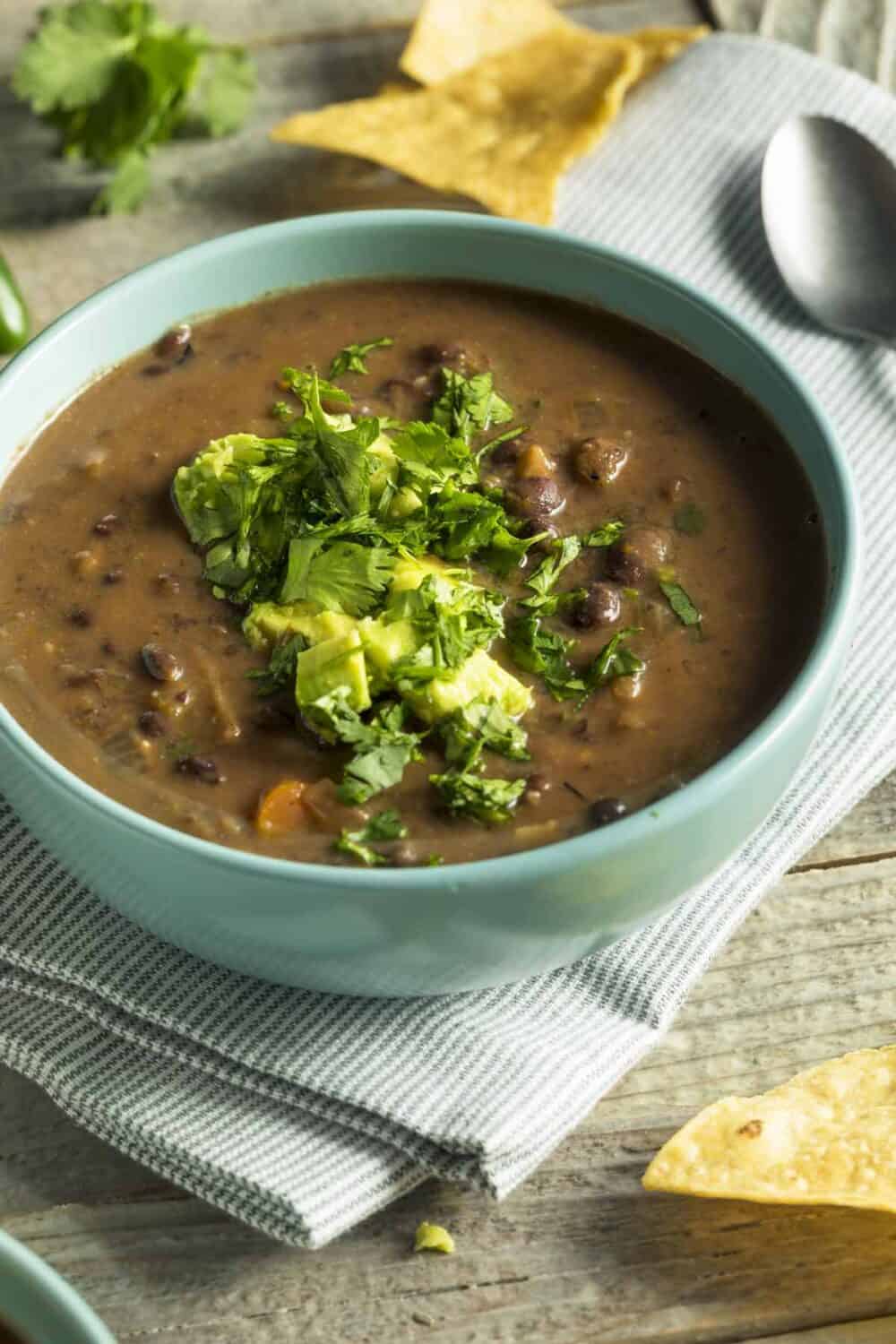 All soup recipes need great side dishes to make a complete meal. If you want an easy dinner, choose one of these recipes to complement black bean soup.
What should you serve with black bean soup? The best side dishes for black bean soup are rice, bread, salad, and tortilla chips. Shredded cheese, avocado chunks, sour cream, and fresh cilantro are excellent toppings. See this elite list of the best soup sides.
Check out this easy black bean soup recipe. It is a vegetarian soup that tastes even better the next day. Just remember to store it in the fridge in an airtight container.
You may also be interested in how to cook dry beans from scratch.
Need More Side Dish Ideas
Did you like this post? Then let's be social. FOLLOW ME on INSTAGRAM and PINTEREST to keep up with the latest happenings.